Are you aware of the concept of thrift flipping?
As the desire for sustainable living, money-saving tactics, and DIY ventures gain traction in recent years, thrift flipping has become an increasingly popular trend.
Ever considered buying pre-owned items from thrift shops and car boot sales, and restoring them for resale?
Tired of wasting time scrolling through online listings with no success?
This could be the perfect solution for you.
You'll save time and money by getting your hands on goods at bargain prices before anyone else does!
Dive into the world of thrift flipping in this article, and gain insight on how to make it successful!
Discover what makes this approach worth your while, as well as some useful tips for success.
What is thrift flipping?
Have you ever thought about making extra money just by flipping thrift store items?
Thrifting flips involve purchasing used or second-hand products from places like garage sales and local thrift stores at a bargain, then restoring, refurbishing, or repurposing them so that they can be sold for higher prices.
It's an easy way to make some extra cash!
Thrift store flippers seek to make a profit by locating neglected items and either restoring them or reimagining them into something more desirable.
Those who enjoy DIY projects, vintage apparel, or the satisfaction of saving money on pre-owned items instead of new ones can all find joy in thrift flipping.
It is a trend that has been gaining momentum amongst people from all walks of life!
Revamping the look of your home, wardrobe, or gadget collection is effortless with an array of designer brands of merchandise ranging from clothing and furniture to electronics and decorative pieces.
Thrift flipping is now trending as an online side hustle, allowing people to make money while being creative and living sustainably.
The rapid growth of e-commerce marketplaces and social media has made it all possible!
Related Reading:
Process of Thrift Flipping
To begin thrift flipping, the initial step is uncovering goods that are worth more than their current market value.
Thrift stores, garage and yard sales, flea markets – all of these are fantastic sources to start your search.
After you identify the item of your choice, it's essential to evaluate its condition in order to decide if it is worth the investment.
When assessing items for reuse, first consider the possibility of fixing them up.
After that, you can then embark on the journey of restoration or repurposing!
Depending on its composition and extent of disrepair, there is a multitude of approaches you can take to mend your possessions.
Like a doctor for furniture, the wood filler can mend any scratch or ding you uncover in your pieces.
Repairing a torn garment has never been easier – with just one click of the sewing machine, you can quickly and easily patch up any damaged clothing!
Reviving items requires returning them to their initial state, whereas repurposing objects entails transforming them into something altogether new and distinct.
After you've brought an item back to life through repair, restoration, or repurposing, it's time to capitalize on the hard work and make some money!
Shopping for second-hand items to re-sell is a great way to increase your income, and online store marketplaces such as eBay, Etsy, and Poshmark are ideal platforms on which you can do so.
Social media platforms like Instagram, and Tiktok provide an ideal opportunity to showcase your items, gain attention from potential buyers, and ultimately generate more sales to sell locally and online.
Related Reading:
Benefits of Thrift Store Flipping
Thrift flipping offers an array of advantages, from cost savings and sustainability to improved creativity and self-expression – all while generating additional income!
Thrift flipping is an affordable, sustainable way to shop – with the added benefit of helping you save money by investing in pre-loved items rather than buying brand new.
This can be especially beneficial for larger items such as furniture, which can come with a hefty price tag when bought brand new.
Thrift flipping is not only a great way to make money but also an eco-friendly practice that reduces waste and gives new life to items that would otherwise be thrown out.
Reviving or repurposing an item can prolong its life and keep it from being disposed of, preserving precious resources.
Thrift flipping offers the opportunity to showcase your creativity and personal style in a unique way.
By repurposing or restoring an item, you can craft your own incomparable masterpiece.
Put your individual stamp on it to make something never seen before!
To wrap things up, this thrift store flipping has the potential to be an incredibly profitable side gig or even a primary source of income.
When you purchase your items to flip them at a low cost and then resell them for a higher price, you're able to make money on each item that is flipped.
If you take pleasure in thrift flipping and identify hidden gems of value, then it can be a lucrative option to pursue as a career.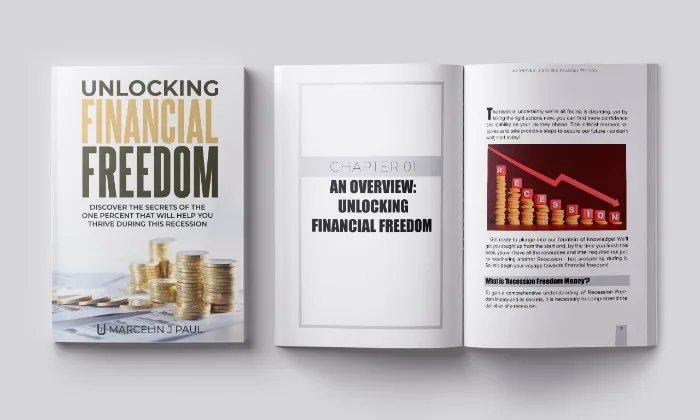 Items That Can Be Thrift Flipped
From clothes to furniture, electronics, and beyond- that thrift store finds, flipping is a great way to make some extra cash by reselling items with a wide variety of potential!
Thrift-flipping is an amazing way to make money while reusing and upcycling items.
Some of the most sought-after pieces include fashionable vintage clothing with designer labels, nostalgic mid-century modern furniture, and stunning retro home decor.
With the correct skill set and know-how, thrift flipping can be done with virtually anything.
Whether it needs to be repaired, restored, or reinvented – you have the capacity!
Tips for Successful Thrift Flipping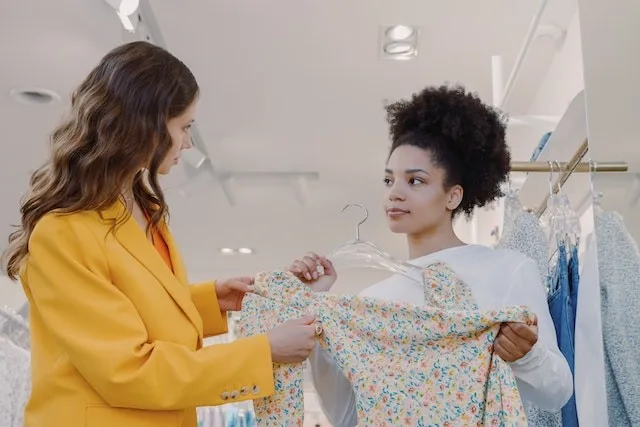 If you are eager to become an expert thrift flipper, here are a few tips that can help ensure your success.
Prior to starting your journey, it is imperative to ensure you are well-versed in the items of interest and have done your research.
Gathering all available knowledge about what you seek to flip can be a great start for success!
Unearth those hidden gems, and assess their value for resale!
This tactic will help you recognize great bargains and capitalize on them.
It is essential to be judicious when picking products for flipping.
With so many options to choose from, it's important to be selective and invest in the right items that offer you the most value.
To maximize your earnings, search for items that are in sound condition and with the ability to be upgraded.
Furthermore, look for products that have a high demand among consumers – this way you can rest assured knowing you will make an attractive enough profit margin when it comes time to sell.
Thirdly, having the appropriate tools and supplies is essential to bring items back to their full potential.
Whether you're restoring or repairing something, obtaining the right equipment will guarantee a successful outcome.
Depending on the item, you may require tools such as a sewing machine, paint brushes, sandpaper, or power tools to bring your creative vision to life.
Before you begin any project, double-check to ensure that all the necessary materials are on hand.
Finally, be sure to maintain your patience and persistence when thrift-flipping for maximum success.
With patience and dedication, you can achieve the most favorable outcome for your items.
Although each item may take some time to find its ideal purchaser, by constantly advertising them and keeping an eye out in the marketplace, you'll be sure to get a deal that will make both parties happy!
Staying consistent and determined is essential to achieving success with thrift flipping.
Ultimately, it is essential to stay informed and sharpen your proficiency as a thrift flipper.
If you want to excel as a thrift flipper, sign up for helpful workshops or classes that can expand your knowledge.
For more ideas and creativity, watch YouTube videos and read relevant blogs about the field.
It's also beneficial to connect with other passionate thrift flippers so you can share advice and get inspired!
Investing in knowledge is essential for success when it comes to thrift flipping.
The more you understand, the higher your likelihood of triumph.
Pros and Cons of Thrift Flipping
Pros of Thrift Flipping
Affordable Inventory: One of the most noteworthy perks of thrift flipping is its budget-friendly nature – you'll never break the bank while sourcing inventory.
Shopping second-hand at thrift stores or garage sales can be an excellent way to save a substantial amount of money in comparison with buying brand-new items.
Flexibility: Thrift flipping is a perfect business for those who want to be their own boss and have the freedom to decide how much time they can dedicate, either part-time or full-time.
You can craft your own timetable and, based on your abilities and interests, pick which tasks to prioritize.
Creativity: Thrift flipping is a fantastic opportunity to tap into your creative side and give second-hand pieces an exciting new lease on life.
Get creative and express yourself with a variety of styles and techniques to craft one-of-a-kind, personalized pieces!
Sustainability: Thrift flipping is an eco-friendly way to minimize waste and help extend the life of secondhand products.
Revamping or refurbishing used items is a great way to reduce the number of new products being produced and help keep our planet clean by preventing these items from ending up in landfills.
Profitability: Thrift flipping is an incredibly lucrative enterprise if done the right way.
By searching for items that are undervalued and either restoring them to a better condition or transforming them into something more sought-after, you can list your products at a higher price point and earn yourself some extra cash.
Cons of Thrift Flipping
Time-Consuming: Thrift flipping can be a real chore, particularly when you need to fix or restore the pieces.
Working on projects can be extremely time-consuming, often taking hours or even days to complete; this poses a problem when you have other obligations and priorities.
Inconsistent Inventory: You never know what treasures you might find when shopping at thrift stores or garage sales!
It can be difficult to discover profitable items that are in good condition or have the potential for improvement.
Market Saturation: With thrift flipping gaining immense recognition, the market has become increasingly saturated with competitors.
To make your products stand out from the competition, you must be willing to put in extra effort and research unique items that are guaranteed to bring a profit.
Selling Challenges: Selling thrift-flipped items can be intimidating, especially for those without a formidable online presence or extensive customer network.
With a little bit of patience and hard work, you can successfully market your products and find the perfect buyers.
Quality Control: To guarantee the protection and top-notch quality of thrift-flipping products, a high level of expertise and skill is required.
Without the right competencies, you run the risk of offering products that are unsafe or of subpar quality- a dangerous move that will taint your reputation and ultimately harm your business.
Related Reading:
People Also Ask About Thrift Flipping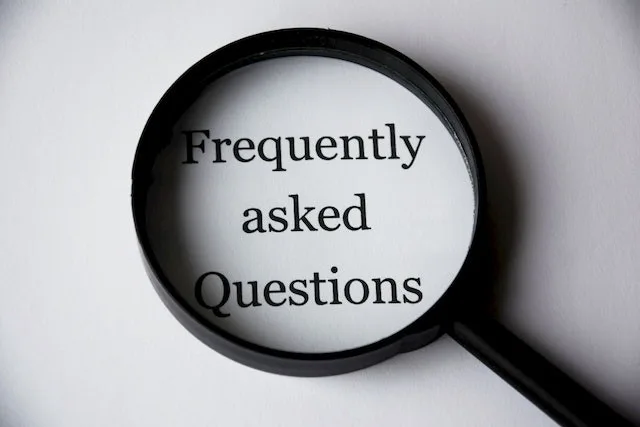 Q: Do I need to have a lot of experience or skills to start doing thrift store flipping and flipping?
A: Even if you don't have a ton of knowledge or experience, you can still get started with these thrift stores flipping tips and flipping.
Having some understanding and skills is useful, but it's not necessary to become an expert right away.
Many thrift flippers hone their skills through hands-on learning and experimentation.
You can also expand your knowledge and sharpen your skills through online materials such as YouTube videos, blog posts, and webinars.
Nonetheless, having a basic understanding of the items you would like to work on and the tools & equipment necessary is essential.
As your proficiency and capabilities expand, you can accept more demanding tasks to sharpen your techniques and advance your profitability.
Q: How do I find profitable items to thrift-flip?
A: Locating lucrative objects to repurpose and resell can be a difficult task, particularly if you are just starting out.
A great tactic is to focus on items that have a high level of demand, for example, vintage apparel designer clothing, mid-century furnishings, and distinctive home decor pieces.
When searching for items, make sure to look out for those with room for improvement – such as merchandise that have minor defects or can be repurposed into something else.
Doing your research and understanding the market value of any desired items are essential for making an informed decision about whether or not it is worth investing in.
Ultimately, stay determined and patient in your pursuit.
If you persistently scour thrift stores and garage sales, the rewards can be plentiful.
You never know what treasures await your discovery!
Q: How can I market my thrift-flipped items?
A: Promoting your thrift-flipped products can be a daunting task, especially if you are starting out.
Want to build a standout presence on the internet?
Utilizing social media platforms like Instagram, Facebook, and Pinterest is a surefire way to accomplish that.
Display your products with crystal-clear visuals and videos, then interact with potential customers through comments or direct messages for an even more personal touch.
Expand your customer base by selling items via popular online marketplaces such as eBay, Etsy, and Depop.
Ultimately, seize the opportunity to engage with your customers and expand your reach by participating in local markets or pop-up events.
Here you'll be able to build relationships within your community while also getting face time with potential clients.
Q: Is your thrift store flipping ethical and flipping a sustainable business?
A: Thrift flipping has become applauded as a sustainable business due to its capability of prolonging the life of existing materials, promoting repurposing, and ultimately reducing waste.
Instead of purchasing items brand new, thrift flippers are aiding the environment by buying secondhand products and revitalizing them.
This not only prevents these goods from ending up in landfills but also lowers the demand for newly manufactured items.
Nevertheless, it is critical to realize that thrift flipping still necessitates resources such as energy, water, and transportation — all of which can have a negative environmental effect.
To secure the longevity of your thrift flipping business, focus on using sustainable materials and practices, obtaining items from nearby sources whenever possible, and encouraging mindful consumption amongst customers.
Final Thoughts on Thrift Flipping
Thrift flipping is an exciting and gratifying activity that can also bring in serious cashflow on the side, or even be a full-time job.
Save cash and get creative by purchasing secondhand items, then refurbishing or upcycling them to make a profit!
Not only will you save money on your purchases, but you'll also be able to express your own unique style as you repurpose the pieces.
With the correct resources, expertise, and perseverance, you can transform into a prosperous thrift flipper while receiving all the advantages that come with it.
Get online today and start searching for items in thrift shops near you! Time to get shopping – who knows what treasures await!