Is it a Good Idea to Buy a House With an Interest Rate of 7% or Higher?
With the current historic high 7% interest rates, buying a home in 2023 can be daunting and overwhelming for prospective buyers.
However, there are several strategies you can use to make sure that you get the best deal possible while finding the perfect home for your needs.
First of all, shop around for different mortgage lenders to compare rates and offers.
Interest rates can vary significantly between lenders, so it's important to make sure you're getting the best deal possible.
Also, don't feel pressured into signing a loan with any lender if you don't feel comfortable doing so take your time and make sure that the terms are agreeable to you before committing.
In addition, make sure you're confident in your ability to pay back the loan.
Even if you find a great interest rate, it won't be worth it if you can't afford the payments.
That said, consider getting pre-approved for a loan so that you have an idea of how much you can borrow and how much it would cost in monthly payments.
In 2023, you may also want to consider opting for an adjustable-rate mortgage (ARM) if you're looking to save money over the long run.
ARMs typically have a lower interest rate that drops after a certain amount of time, so they can be beneficial for those that plan to own their home for the long term.
It's important to note, however, that ARMs come with risks and you should only consider them if you're confident in your ability to handle the potential changes in interest rates.
This guide is here for you, offering useful tips and insights that will help empower your purchase of a house in 2023 with total assurance.
Understanding Interest Rates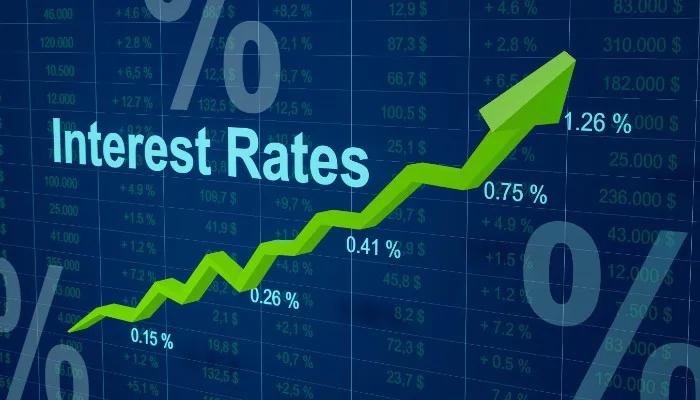 When you borrow money from a lender, the cost of doing so is represented by an interest rate.
Thus, borrowers will remunerate their lenders for using their funds.
Mortgages are an essential factor in the pricing of a home, impacting everything from monthly payments to the total cost of borrowing.
For the foreseeable future, as indicated by the federal reserve homeowners can expect an interest rate of 7% on their home loan for at least the first half of 2023.
Although this number appears substantial, it is critical to understand that interest rates have been steadily increasing for the last year and are projected to climb further.
The Federal Reserve's monetary policy, the economic climate, and worldwide affairs all have an influence over interest rates.
As the economy strengthens and expands, lenders tend to demand a higher return for their capital, which results in an increase in interest rates and a decrease in home prices and home sales typically.
Inversely, during times of financial hardship, lenders lower their interest rates to motivate borrowing and spending.
Adjustable-rate Mortgage (ARM)
An adjustable-rate mortgage (ARM) is a loan that has an initial fixed interest rate for a period of time before adjusting to the current market rate.
This type of loan may be ideal for those looking for lower monthly payments and who are confident that they will own their home over the long term.
The risk with an ARM is that, if interest rates increase drastically, your monthly payments could become difficult to manage.
It's important to be mindful of the current market rate and make sure you understand how your loan can change if rates fluctuate.
Before committing to an adjustable-rate mortgage loan, it's wise to consult with a loan expert to make sure it's the right option for your current financial situation.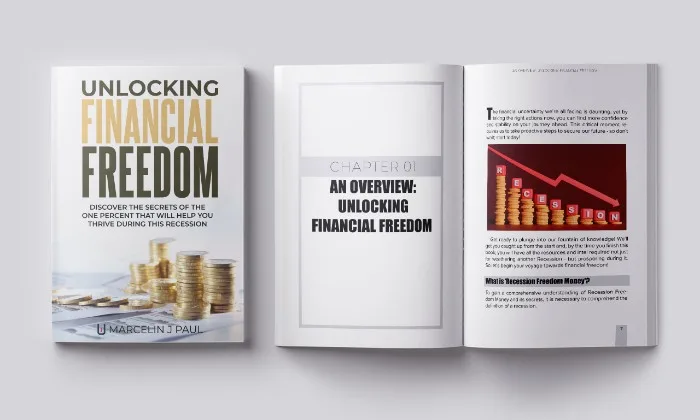 Budgeting for a Home Purchase
Accounting for costs is essential when it comes to purchasing a home; budgeting should be the first step in this process.
Before you begin browsing the housing market, it's critical to have a thorough understanding of your financial standing and how much you can reasonably manage.
With the help of this, you can figure out which type of house is within your budget and what amount you need to pay for it on a monthly basis.
To ensure success in house-hunting, it is best to begin by taking stock of your financial situation.
This includes gathering data about income and outgoings as well as any outstanding debt.
Having all this essential information at hand will enable you to craft a budget that works for both you and the purchase of your dream home.
Then, calculate your monthly housing outlays such as mortgage payments, property taxes, and insurance.
Lastly, assess if your monthly income can comfortably cover the cost of a home when compared to this amount.
Lowering the cost of a home can be achieved in numerous ways so that you can make it more within your budget.
As an alternative, you can look into a more compact home, select a 15-year mortgage in lieu of a 30-year loan plan, and make the down payment bigger.
You can always try to negotiate with the seller in order to decrease the purchase price or request that closing costs be covered.
Related Reading:
Finding the Right Home
When it comes to purchasing a home, discovering the ideal property is key.
To make the right decision when choosing a home, it's essential to identify precisely what you need and want.
When searching for the perfect home, there are multiple factors to consider.
The size, location, and style of your residence should be thoughtfully selected based on personal preferences along with any extra features or amenities that you may want.
After you've clearly mapped out your requirements and desires, the next step is to begin investigating different neighborhoods and areas.
When searching for your perfect home, take into account important factors like safety, its nearness to work and school, the quality of educational programs available in that area as well as access to amenities such as stores and other recreational activities.
As you shop for the perfect home, try to remain open-minded and malleable in your approach.
If you find that your ideal home is out of financial reach, or a particular area does not meet your requirements, it may be beneficial to consider other neighborhoods and areas.
It is crucial to take your time and properly scrutinize each home before coming to a conclusion.
Getting a Mortgage
When purchasing a home, obtaining the right mortgage is an integral step in making your dream of homeownership come to fruition.
Familiarize yourself with all of the various types of mortgages available so that you can make an informed decision about which one best suits your needs.
A fixed-rate mortgage is the most popular type of home loan, with a consistent interest rate for its entire duration.
An adjustable-rate mortgage may be the perfect solution for many, as their interest rate can change depending on changes in market conditions.
This offers great flexibility and adaptability to suit your individual needs!
To find the best mortgage lender, it is essential to compare and contrast interest rates, costs, and conditions from a variety of lenders.
Begin your journey with a mortgage broker to help you uncover the ideal lender for your needs.
You have the option to evaluate interest rates and terms online or collaborate with a lender one-on-one.
Asking the right queries is key when selecting a mortgage lender.
Here are some questions to consider:
What is the mortgage interest rate and what are the fees associated with the loan?
Is the interest rate fixed or adjustable?
How much will my monthly mortgage payment be?
What is the total cost of the loan, including interest and fees?
What is the loan term, or length of the loan?
Related Reading:
Closing the Deal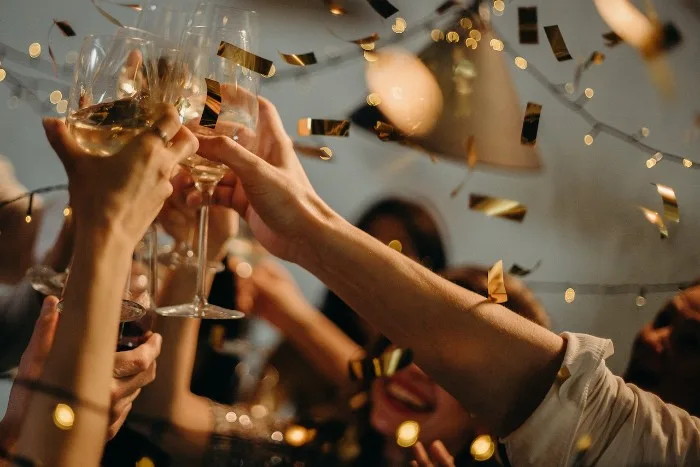 Now that you've located the perfect home and reliable mortgage lender, it's time to finalize your purchase.
Completing the home sale transaction is a complicated and drawn-out procedure, often referred to as closing.
For a stress-free and successful closing process, it is essential to collaborate with an experienced real estate agent and lawyer you can trust.
Your real estate agent can not only provide you with a smooth navigation of the closing process but also offer answers to any questions that may arise.
Your attorney can scrutinize the purchase agreement and other legal paperwork to safeguard your rights and interests.
Finishing up a home sale can be rather costly, as closing costs may include title insurance, recording fees, and appraisal charges.
When purchasing a home, it's critical to budget for associated costs and comprehends the payments you will be responsible for.
Pros of Buying a House with a High-Interest Rate
With a high-interest rate in the market, it can be difficult to purchase a home; however, this could potentially create an opportunity for those who are able to make larger payments each month.
With a higher interest rate, you can get more bang for your buck when it comes to finding an affordable home.
You may be able to take out smaller loans and pay fewer interest payments since the prices of lower-priced homes are typically much less than their high-end counterparts.
Despite the higher monthly payment, purchasing a home with a more significant interest rate can be an astute investment in the long run, especially if its value appreciates.
Cons of Buying a House with a High-Interest Rate
A high-interest rate translates to hefty monthly mortgage payments, making it difficult to manage your budget and pay bills on time.
Mounting Debt: Not only do higher interest rates make the monthly payments more costly, but they will also increase the total amount of debt you owe over time.
By paying too much in interest, there's less money for you to use on other important aspects of life like retirement savings, tuition costs, or improving your household.
It's a vicious cycle that can be broken with the right financial plan one that takes into account the importance of reducing high-interest rates.
Heightened Risk: Exorbitant interest rates can lead to an increased chance of defaulting on payments since monthly installments will be strenuous to maintain.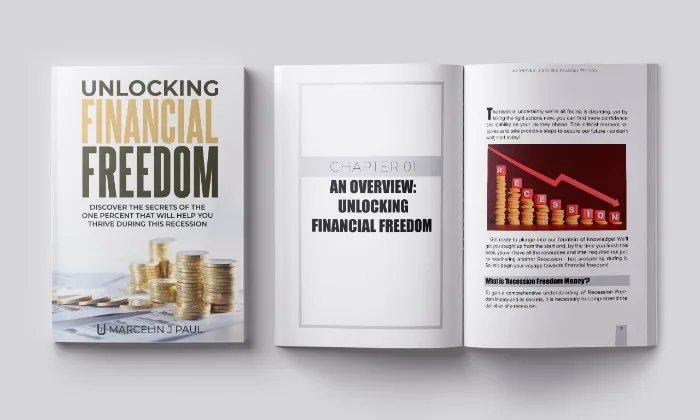 Final Thoughts on Buying a House With 7% Interest Rates
When choosing to buy a home with an exorbitant interest rate, one should carefully examine the decision against other fiscal aspirations and needs.
It's essential to partner with a reliable mortgage lender, real estate agent, and attorney if you want to guarantee that the home-buying process is successful while your rights are guarded.
Doing so will ensure peace of mind during this journey!
With the proper preparation and assistance, you can make the dream of owning a home come true.
People Also Ask About Buying a House With 7% Interest Rates
Q: Can I refinance my mortgage when interest rates go down?
A: Yes, you can refinance your mortgage when mortgage rates fall, which can result in lower monthly payments and a lower overall cost of the loan.
If you're looking to save money and reduce your monthly payments, refinancing may be the perfect solution for you.
Taking out a new loan with a lower interest rate than your current one, can result in significant long-term savings.
When considering refinancing, it is essential to take into account the associated expenses and fees, so you can make a resolution that works for your finances.
It's essential to enlist the help of a risk-free mortgage lender and attorney before beginning any refinancing process, as this will ensure that your best interests are fully secured.
Q: What is a high-interest rate?
A: When discussing loans, a high-interest rate is often characterized by an interest rate that far surpasses the usual average for that type of loan.
In the context of a mortgage, a high-interest rate maybe 7% or higher.
Q: Why do interest rates fluctuate?
A: Interest rates are highly volatile, swinging up and down as economic circumstances, inflation levels, and governmental fiscal policy shift.
Q: What should I consider when choosing a mortgage lender?
A: In order to make the best decision when selecting a mortgage lender, it's essential to compare and contrast interest rates, fees, and terms from various lenders.
It is imperative to ask the lender several questions pertaining to the loan, such as its interest rate, monthly payment, and total cost.
Doing so will ensure that you are making an informed decision about your finances.
Q: How can a real estate agent and attorney help me during the home-buying process?
A: When you're in the market for a new home, enlisting a trustworthy real estate agent can be immensely beneficial.
They have all of the expertise and resources to answer any questions about the housing market or property, assist with negotiations, and ensure that your experience is as smooth sailing as possible.
An attorney can review the contractual documents to guarantee that you are safeguarded and all of your interests are respected.
Q: What is closing costs?
A: Securing your dream home can be an expensive endeavor, involving numerous closing costs such as title insurance, recording fees, and appraisal fees.
Q: What are the pros and cons of buying a home with a high-interest rate?
A: The pros of buying a home with a high-interest rate may include increased affordability and the opportunity to buy a home, while the cons may include higher monthly payments, increased debt, and less money for other expenses.
Q: What should I consider before buying a home with high mortgage interest rates?
A: Before settling on a mortgage that comes with an exorbitant interest rate, it's essential to weigh your entire financial picture: income, expenses, and any other objectives or obligations you may have.
To ensure a successful home-buying experience, it is essential to partner with reliable mortgage lenders, real estate agents, and attorneys.
Q: Is it a good idea to buy a house with an interest rate of 7% or higher?
A: Investing in a property with an exorbitant interest rate might be the right option for you, depending on your financial status and objectives, as well as current housing market trends.
Carefully weigh the advantages and disadvantages of buying a home with a high-interest rate, for it will have an effect on your budget, total debt accumulation, and other expenses.
To guarantee a successful home-buying process, it is essential to collaborate with an esteemed mortgage lender, real estate agent, and lawyer.
In the end, it's essential to thoroughly contemplate and assess purchasing a home with a high-interest rate against your other monetary objectives and priorities.
Q: What will push mortgage rates down?
A: Mortgage rates are determined by a variety of factors, including the Federal Reserve's interest rate, economic activity, and inflation.
When the Federal Reserve lowers its benchmark interest rate, mortgage rates tend to decrease as well.
Other economic considerations such as a stable job market and low inflation also apply pressure on mortgage lenders to lower their rates.
In addition, competition among lenders may bring the mortgage market down when one lender offers a more attractive rate than its competitors.
This can be beneficial for potential homebuyers as it gives them the option of choosing from different loan packages and finding the best deal.
Q: Will mortgage rates increase borrowing costs?
A: Generally speaking, an increase in mortgage rates will lead to higher borrowing costs.
Since a rise in mortgage rates increases the rate that lenders charge borrowers, this can have a direct impact on the cost of obtaining a loan.