As the cryptocurrency market continues to develop, there are a plethora of opportunities for people to make passive income from digital assets.
If you're looking for a way to make money with cryptocurrency, crypto staking is your answer.
This process allows users to earn rewards simply by holding and verifying transactions on a secure blockchain network.
This guide delves into what crypto staking is, how it functions, and the ways you can gain from participating in this form of investing.
What is Crypto Staking?

Crypto staking is an incentivized form of consensus mechanism in cryptocurrency networks.
It enables users to earn rewards for actively participating in the governance and security of the blockchain network.
This system requires users to hold a certain amount, or 'stake', of coins as collateral in order to validate transactions on the network.
As a reward for their efforts, they receive rewards in the form of newly minted tokens or transaction fees.
By engaging in crypto staking, you can be part of the proof of stake on a larger network and earn rewards just by securely holding certain amounts of cryptocurrency either on an exchange or in your wallet.
In return for this assistance, users are rewarded with freshly minted coins or tokens.
Given its reliable and steady returns, staking is growing in popularity among crypto enthusiasts far and wide.
How Crypto Staking Works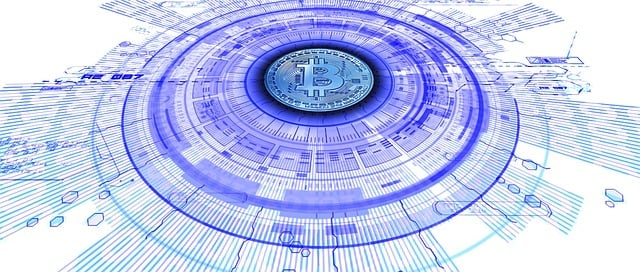 To join the crypto staking movement, you must accumulate an adequate amount of a certain cryptocurrency in your wallet.
Depending on which blockchain you decide to stake your funds more coins in, the required amount of coins will differ.
For instance, if you're staking via Ethereum's network, 32 ETH must be held at a minimum.
Once you possess the necessary cryptocurrency, you can assign your tokens to a trustworthy validator node which will utilize them to validate transactions authenticate transactions on the blockchain.
By verifying transactions and adding them to the blockchain, validators are rewarded with newly minted coins or tokens for their hard work.
When taking part in most staking networks, the yearly returns you reap can span between 3% to 20%, depending on the network.
If you're looking for greater rewards, certain networks may offer them—however, these higher rewards come at the cost of a larger required staking amount.
Benefits of Crypto Staking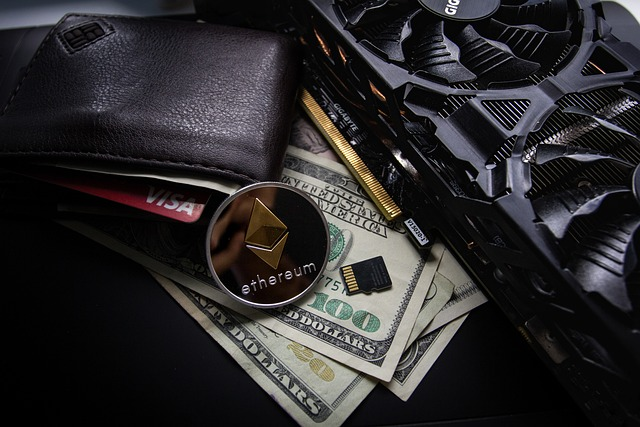 By staking cryptocurrency, you can reap a plethora of advantages, including but not limited to:
a. Crypto Staking: For investors who are in it for the long haul, staking cryptocurrency is an especially advantageous option as it provides a steady and consistent stream of passive income.
b. Participating in Staking is often thought of as a prudent investment decision since you never have to worry about losing your tokens due to trading, thus significantly reducing the amount of risk involved.
c. Capital Accumulation Prospects: As the cryptocurrency that you are staking experiences growth, its value will increase and so too will your holdings.
d. Strengthening the Network: By staking your digital currency, you are not only contributing to its continuous operations but also helping it get stronger and more resilient.
Related Reading:
How to Start Staking Crypto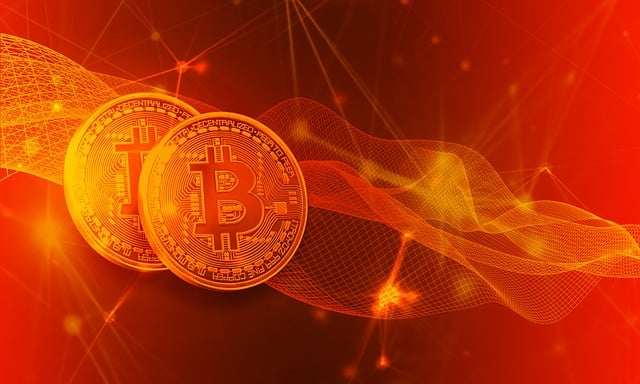 To begin earning rewards through staking cryptocurrency, you must first determine the right network to stake on.
Countless networks support decentralized staking., ranging from Ethereum to Cardano and Polkadot.
Once you've identified the network to join, it's time to acquire an adequate amount of cryptocurrency and establish a staking wallet.
Creating an account is necessary to access most staking platforms and wallets, as they are web-based.
After you've created an account, your cryptocurrency can be transferred to the wallet so that you may begin staking.
Certain wallets enable you to stake coins directly through the wallet, while others necessitate that you assign your tokens to a validator node.
Best Cryptocurrencies for Staking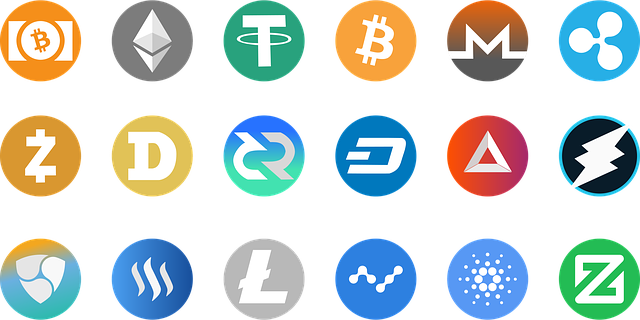 If you're looking to stake cryptocurrencies, several of them are particularly popular options. These include:
1. Ethereum: Ethereum is the most sought-after cryptocurrency by market capitalization, and it's also one of the leading networks for staking.
Ethereum requires a minimum staking amount of 32 ETH, and you can earn up to 6% in rewards annually.
2. Cardano: Cardano is the world's foremost eco-friendly cryptocurrency, gaining traction for its commitment to sustainability.
With a focus on reducing energy consumption and promoting ethical mining practices, this new digital currency stands out from the competition in terms of environmental friendliness.
To start staking in Cardano, you'll need to have at least 10 ADA, with an estimated 5-6% return on investment per year.
3. Polkadot: Polkadot is a lightning-fast, interoperable blockchain network that facilitates effortless data and asset transfers between multiple blockchains.
To get started staking on Polkadot, all you need is a minimum of 1 DOT – and with that small investment comes huge rewards.
You can expect to earn around 12-15% annually for your efforts!
4. Cosmos: Cosmos is a distributed platform of independent blockchains that can communicate and interact with one another seamlessly.
A minimum of 1 ATOM must be staked for Cosmos, and you can expect to receive a generous reward of approximately 8-10% each year.
5. Algorand: Algorand is a pioneering blockchain network that offers its users unprecedented security, scalability, and decentralization.
The minimum staking reward amount for Algorand is 1 ALGO, with estimated rewards of up to 5% annually.
6. Polygon: Polygon is a powerful scaling solution that enables the development of Ethereum-compatible decentralized applications.
To start staking with Polygon, you'll need to have a minimum of 1 MATIC in your wallet – and you can expect generous rewards of up to 14% each year!
7. Avalanche: Avalanche is an open-source platform that enables the seamless transaction of digital assets, with rapid scalability and low fees.
A minimum staking amount of 1 AVAX is required to begin earning rewards on Avalanche – and you can expect a generous return of up to 15% annually!
8. Binance Coin: Binance Coin is the native cryptocurrency of the powerful Binance blockchain, and by staking it you can earn up to 8% rewards per year.
To get started staking with BNB, all you need to do is deposit a minimum of 1 BNB in your wallet – and you'll be ready to earn passive income with ease.
9. Solana: Solana is an ultra-fast blockchain network that offers users a low-cost, highly secure platform for decentralized applications.
To begin staking with Solana, you'll need to have at least 1 SOL in your wallet – and the current rewards are estimated between 6-7% each year!
These are just some of the most popular staking options available today – and with the right research and planning, you can find a cryptocurrency that suits your needs perfectly.
No matter which way you choose to go, one thing is for sure: Staking could be an easy way to earn handsome rewards with minimal effort!
Key Takeaway: Staking coins is a great way to earn passive income with minimal effort. With the right research, you can find the perfect cryptocurrency for staking that suits your needs and offers generous rewards. Expand your horizon today and start earning!
Related Reading:
Risks of Crypto Staking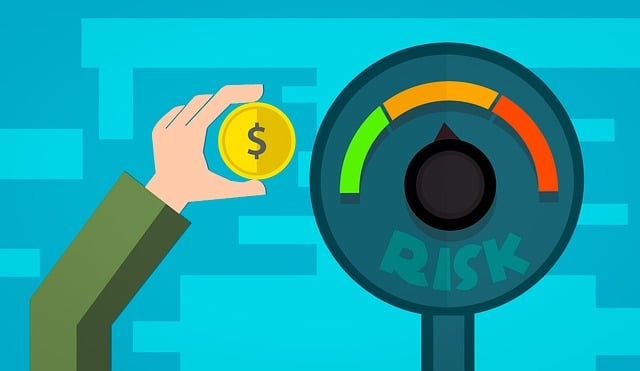 Cryptocurrency staking is commonly seen as a low-risk investment, yet there are still certain risks to consider before committing.
a. Market Risk: The price of the crypto-currency you are staking could increase or decrease, which means that your holdings may also be affected.
b. Network Risk: Staking your assets on a network comes with the risk of technical problems or security vulnerabilities, which can have damaging effects on the value of what you own.
c. Validator Risk: We must be wary of malicious attacks when validating transactions, as these may result in the theft of your invested tokens.
d. Liquidity Risk: Staking your cryptocurrency may limit the liquidity of your tokens, reducing your ability to freely sell or trade them.
Pros and cons of crypto staking


Pros of crypto staking
Passive income: By staking cryptocurrency, users can generate income from their digital assets without needing to actively trade.
Support for the network: When you stake your cryptocurrency, you are actively contributing to the overall security of the network and its health by verifying transactions.
This process helps ensure that everything is running smoothly on the blockchain.
Lower energy consumption: Compared to energy-intensive Proof-of-Work (PoW) mining, staking requires far fewer resources, making it a much more eco-friendly option.
Potential for capital appreciation: In addition to receiving staking rewards, the cryptocurrency you've chosen for your staking pool may increase in value over time, leading to further profits.
Cons of crypto staking
Network risk: Staking networks are often thought of as a low-risk investment, however, there are still risks associated with it.
The network you're staking on could potentially experience technical issues or security breaches which can lead to financial losses.
Validator risk: Unfortunately, validators are vulnerable to being exploited or infiltrated, leaving your staked tokens at risk of disappearing.
Limited liquidity: By staking your cryptocurrency, you limit the options available to trade or sell your tokens. This can make it difficult to gain liquidity when needed.
Volatility: When you stake cryptocurrency, the worth of your holdings may vary depending on how the value of that currency fluctuates.
Technical knowledge required: For many users, the technical expertise and grasp of blockchain networks needed for cryptocurrency staking may seem to be a formidable hurdle.
Despite certain risks and drawbacks, crypto staking is seen by many investors as a compelling way to generate passive income while also propelling the development of the cryptocurrency ecosystem.
Prior to investing, it's essential to evaluate all potential risks and conduct your due diligence.
By doing so, you can make sure that your money is well spent and secure.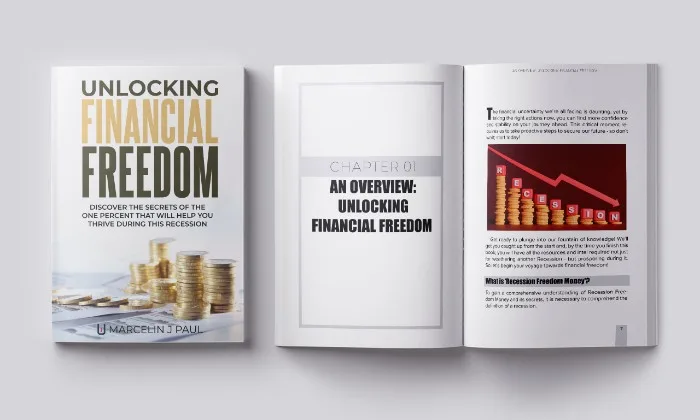 Final Thoughts on Crypto Staking
Cryptocurrency staking is becoming an increasingly popular way to generate passive income.
Through the verification and authentication of transactions on a blockchain network, users can be rewarded with newly-created coins or tokens.
Staking is commonly thought of as a relatively safe investment opportunity with potential returns, while also contributing to the growth and stability of networks.
Despite the potential benefits of participating in a validator network, there are still risks that need to be considered.
Thus, it is essential to take your time and do thorough research before selecting the right validator for you.
For those keen on staking cryptocurrencies, the wisest approach is to start with a modest amount and build up your portfolio as you become more comfortable with the process.
By employing the correct approach and exercising a bit of forbearance, crypto staking can be an incredibly profitable way to produce passive income from digital assets.
People Also Ask About Crypto Staking
Q: How much do I need to stake to earn rewards?
A: The amount needed to stake cryptocurrency is contingent upon the type of digital currency and network.
For those looking to start staking, the amount of investment required varies depending on the network.
Some require only a minor initial outlay while others may necessitate a larger sum.
It's essential to conduct your research and select a network that is appropriate for your budgeting objectives and desired investments.
Q: How often do I receive staking rewards?
A: Depending on the blockchain network, rewards for staking may fluctuate in frequency.
While some networks offer daily rewards, others may provide them in a more spaced-out fashion – like weekly or even monthly.
Q: Is staking more profitable than trading cryptocurrency?
A: Numerous elements, including the market climate, the cryptocurrency you're staking, and your trading approach will shape how successful your endeavor is.
For investors looking to maximize their returns, active trading may be the way to go.
That said, staking can still provide a low-risk income stream with minimal effort.
When choosing between staking and trading, it is essential to carefully ponder your investment objectives as well as the degree of risk you are willing to tolerate.
Q: Can I withdraw my staked cryptocurrency at any time?
A: Depending on the blockchain, withdrawing your staked coins or cryptocurrency can have different restrictions and limitations.
For certain networks, your locked tokens are not transferable until the completion of a predetermined lock-up period.
Prior to utilizing any specific network or validator for staking, it is paramount that you investigate all of their policies regarding token withdrawal.
Q: Do I need to be technically savvy to stake cryptocurrency?
A: Participating in cryptocurrency staking necessitates a certain degree of technological savvy and comprehension of blockchain networks.
Thankfully, helpful resources are widely available to assist users in navigating the staking process.
Additionally, an array of user-friendly platforms have been created that make this technology more accessible to a greater number of people.
Q: Is staking cryptocurrency safe?
A: While crypto-staking is typically viewed as a safe investment, there are still threats associated with it, including system and validator peril.
It is essential to thoroughly research and select a trustworthy network and validator to lower your potential risks.
Furthermore, it is strongly suggested to store your staked tokens in a secure wallet for maximum protection against potential hacking or theft.