With the current housing market's erratic nature, many potential homeowners are left in a quandary as to whether now is an opportune moment to purchase or wait until 2024.
As the market boomed in response to the pandemic, mortgage rates skyrocketed due to efforts from the Federal Reserve, leaving many with no choice but to delay their home-buying plans.
Fortunately, the market is beginning to show signs of improvement in numerous areas across the country.
Prices are either falling or rising more slowly than before.
So now comes the first-time buyers with an important question:
Should you purchase right away or wait for rates and prices to drop further?
Should You Wait to Buy a Home?
Deciding whether to purchase a home now or wait may depend on various elements, including the current interest rates, your financial situation, and the status of the real estate market.
According to Fannie Mae, the 30-year mortgage rates will average 6.3 percent throughout 2023 before falling to 5.7 percent in 2024.
Contemplating the pros and cons of waiting for lower rates is essential, but bear in mind that postponing too long could bring unforeseen risks.
Acquiring a home is an immense decision that requires significant thought and consideration of the real estate market, mortgage and mortgage interest rates, and your finances.
While delaying your mortgage to take advantage of lower rates may help you save money in the long term, it's wise to also keep an eye on other factors that could influence your choice.
When might it be advantageous to wait before buying a home?
Here are three scenarios where it may benefit you more to wait.
Related Reading:
1. Home Values in Your Area Are Dropping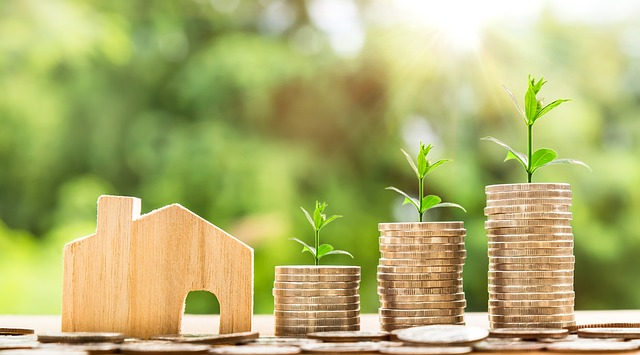 Considering the median sale prices of homes in your area may be declining, it can be prudent to pause before making a home purchase.
For instance, in San Francisco, home prices dropped by over 10 percent at the end of 2022, and other cities like Los Angeles, Seattle, Boston, and New York also saw declines.
Waiting a bit longer to invest in the market could be financially beneficial for you, even though it may be difficult to anticipate where the market will end up at year's end.
2. Inventory in Your Area is Increasing
When inventory demand is plentiful, buyers gain greater control of their negotiations and can take advantage of more desirable transactions.
Because of the current high-interest rates, numerous buyers have been deterred from entering the market, resulting in buyer demand and an accumulation of inventory.
In January this past year, the National Association of Realtors' data demonstrated a dramatic 15% increase in housing supply compared to the same time period last year, with just 2.9 months' worth currently available nationally.
Subsequently, if you're contemplating buying a home, it could be beneficial to wait for inventory levels to rise.
3. If Your Personal Finances Could Use Some Love
If your current finances are less than favorable, postponing the purchase of a home is an astute choice.
For example, if you're expecting a generous commission check, an inheritance, or another windfall that could considerably impact your down payment amount, then it's wise to wait until the funds arrive.
For those with a low credit score, dedicating some effort to reducing debt and strengthening your credit could significantly enhance the terms of any loan you may be eligible for.
Related Reading:
Analyze Your Local Market Carefully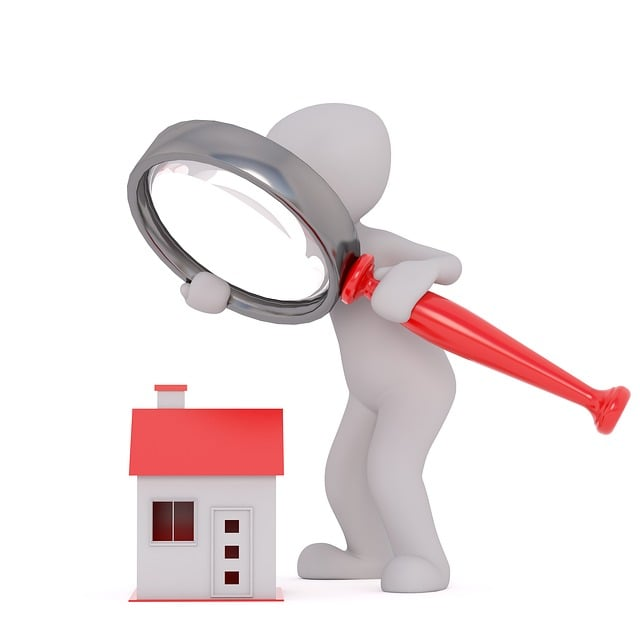 Carefully evaluating your local housing market is essential when deciding to purchase a home now or later.
Real estate is extremely localized and can vary drastically from one region to another.
As an example, Phoenix saw a 4.3 percent decline in the median sale cost of homes over the last year alone!
Comparatively, in Tucson, the cost of a home rose more than 5% over the same period and still remains around $100,000 lower than in Phoenix.
Thus, it's imperative to locate a local real estate agent who can assist you in maneuvering the process with ease and efficiency.
Should You Buy a Home Now?
If you can confidently affirm the following three queries, it is time for a purchase:
1. Do you have excellent credit?
If you're hoping to secure the most attractive mortgage deals, begin your process by thoroughly scrutinizing both your credit report and score; ideally, it should be 740 or higher.
2. Have you saved enough for a down payment?
If you have managed to stash away a notable sum, it can contribute noticeably towards your down payment.
Just ensure that there is still plenty left over for the other things life throws at you!
Lenders are more at ease when loaning funds to those who have extra cash reserves that can provide support in unforeseen circumstances.
3. Are you looking to remain in the home for a considerable amount of time?
Beyond the purchase price, buying a home comes with closing costs that can run between 2 and 6 percent of the property's price.
It is wise to ensure that you won't be relocating in the near future or have the sufficient financial stability to both keep and rent out the property.
Furthermore, selling a newly purchased home can have dire tax ramifications.
Invest in a home today and begin constructing your wealth right away, regardless of the real estate market's current state.
Moreover, purchasing now will help you avoid the chance of mortgage rates augmenting further in the future.
If you are taking out a loan to finance your mortgage, higher interest rates can be detrimental to both your wallet and budget.
Each month it will cost more than the monthly payment before, making an already expensive transaction much pricier.
Conducting a comprehensive analysis of your local market is critical for success.
Real estate markets are highly localized and the movements of one buyer's market, don't necessarily reflect upon another.
Partnering with a knowledgeable, local real estate agent can help you explore your regional market and make an educated decision.
Narrowing down whether it's best to acquire a home now or wait comes down to your individual financial status and the current market in the region you are looking into.
By thoroughly evaluating your options, exploring the local real estate market, and working with a reliable agent, you can make an informed decision that is tailored to your needs and those of your family.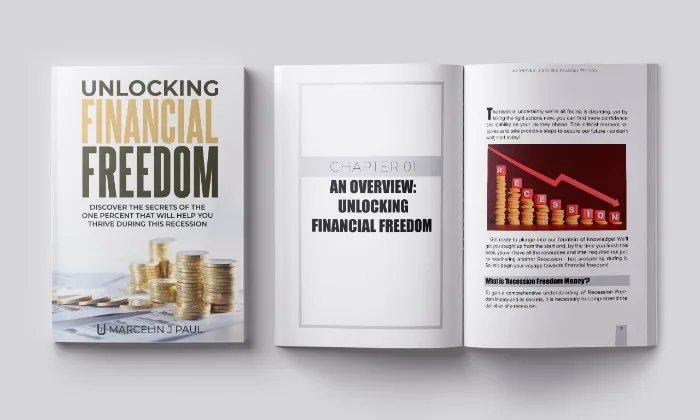 Final Thoughts on Should You Buy a House Now
Whether you should invest in a home now or wait until 2024 is entirely contingent on your financial objectives and circumstances.
For those of you who have stellar credit scores, enough to cover the down payment and reserves for cash flow, as well as plans on remaining in your current home long term, now may be an opportune time to secure a low-interest, fixed-rate mortgage and begin accruing equity.
If you're questioning if now is the right time to buy, and have worries such as mortgage rates declining, home values falling in your vicinity, insufficient cash reserves, or job/income security – it may be wiser to hold off on purchasing a new residence.
It is essential to collaborate with a trustworthy real estate agent and a mortgage lender who can expertly take you through the process, aiding in making an informed decision tailored to your individual needs.
Working with real estate agents can prove to be a valuable asset, as they provide invaluable insights into the local market and assist you in negotiating an equitable price and terms that are beneficial for all parties.
Ultimately, the solution to achieving financial success lies in being patient, thorough, and understanding of your personal financial objectives.
People Also Ask Q&As About Buying a House in 2023
Q: Should I wait to buy a home?
A: It depends on your personal circumstances and the local real estate market.
If you're waiting for mortgage rates to decline, you may want to exercise some patience, as rates are predicted to fall in 2024.
If home values in your neighborhood are decreasing or inventory is on the rise, it may be wise to hold off a little longer.
If you're looking to rebuild your finances, waiting until you are in a better financial situation before making a down payment or improving your credit score can be a smart choice.
Q: How much of a difference can mortgage rates make for home buyers?
A: Even small differences in mortgage rates can add up over time.
For example, on a $350,000 home with a 20% down payment, a 0.6% difference in average interest rate, can result in over $100 of monthly savings, or more than $1,200 a year.
Q: How important is it to analyze local real estate markets?
A: To make the most educated decision about your current real estate market, it is of utmost importance that you assess and investigate the area in which you are looking to buy.
By doing so, you can decide confidently if now is a good time to purchase or if waiting would be more beneficial for you.
When weighing whether or not to purchase a home, it is important to consider the value of homes in your area, current inventory levels, the mortgage rate, and recent market trends.
Q: Should I work with a local real estate agent?
A: Undoubtedly, teaming up with a seasoned local real estate agent can be incredibly beneficial in the journey of purchasing a home.
Local real estate agents are invaluable resources in your search for a property that accommodates both your requirements and budget.
They offer valuable insights into the local market, aiding you in finding the ideal home or office space for yourself.