How Buyers and Sellers Can Succeed in Today's Real Estate Market
The real estate market is at a stalemate, with both buyers and sellers unwilling to make the first move.
Purchasing a home has become an uphill battle for buyers due to inflated prices and rising mortgage rates, while sellers must contend with multiple opponents as more homes are added to the ever-increasing inventory.
Conversely, recent evidence indicates that some vendors may be willing to modify their approach.
Why the Real Estate Market is at a Stalemate: A Deep Dive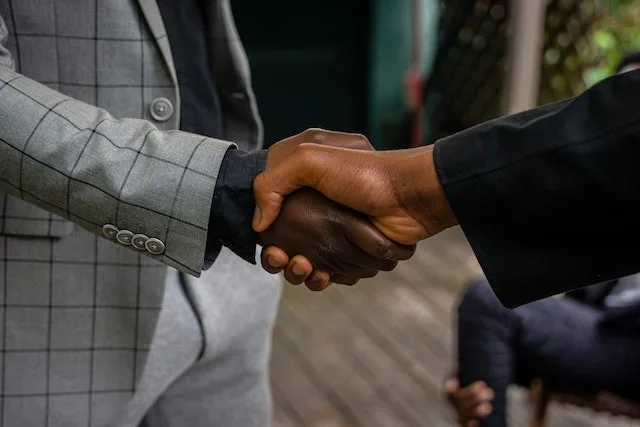 According to Realtor.com Chief Economist Danielle Hale, the share of home sellers making a price reduction in January was more than twice as large as one year ago, with 15.3% of sellers slashing their prices compared to 6% a year earlier.
However, despite these price cuts, new listings prices remain high, clocking in at a median of $400,000 in January and increasing by 7.9% for the week ending Feb. 11 compared with the same week a year earlier.
In addition, mortgage rates remain roughly 2.5 percentage points higher than last year, in fact, interest rates rose another 25 basis points in February and are expected to keep going up in the next couple of months which has sapped buyer motivation.
Related Reading:
How Buyers and Sellers Can Succeed in Today's Real Estate Market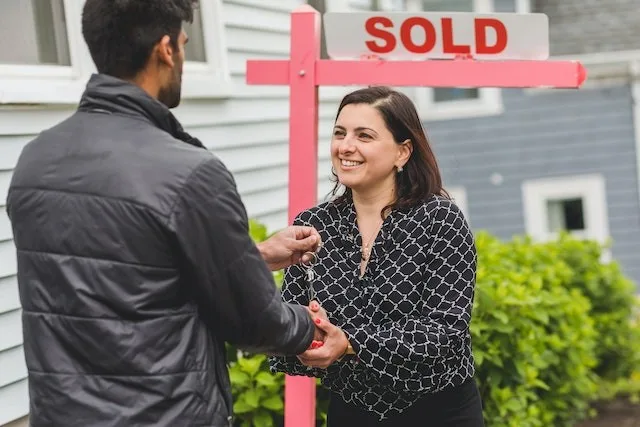 To jumpstart the market, it is essential for both buyers and sellers to realign their expectations with current trends and comprehend that transactions are progressing more slowly.
Those facing financial pressure can use their negotiating power to not only take advantage of high mortgage rates but also score a lower home price in the process.
Home sellers must recognize the current lack of buyers on the market and price their home accurately when it is first added to the multiple listing service.
Doing this will ensure that they get a proper offer in an optimal timeframe.
It's essential to remember that just because a home has reduced its price doesn't mean it is necessarily worth the investment and buyers should remain vigilant when making such an important decision.
Sellers should be wary of pricing their homes too cheaply, as doing so could incur significant financial losses.
Strategies for Success: What Sellers Need to Know in the Current Real Estate Market
It's worth noting that while the current stalemate in the real estate market may be frustrating for both buyers and sellers, it's not necessarily a bad thing.
After all, the rapid rise in home prices and demand in the past year was unsustainable, and a slowdown in the market can help prevent a housing bubble from forming.
While it may take some time for the market to find a new equilibrium, a more balanced and stable housing market will ultimately benefit everyone involved.
In order to maximize their returns, both sellers and buyers should look to team up with knowledgeable real estate agents who can assist them in understanding the present market trends.
Real estate agents and brokers possess crucial knowledge of local markets, which gives buyers and sellers the edge needed to make educated decisions.
Related Reading:
Who Will Blink First in the High-Stakes Real Estate Market?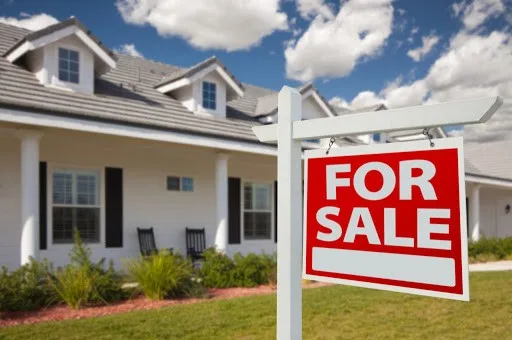 As the dynamic between purchasers and sellers continues, both parties must make an effort to reconcile their approaches in order to succeed in today's market.
By realistically adjusting expectations on either side, homebuyers, and sellers can thrive together.
To be successful in either buying or selling a residence, it is necessary to remain patient and stay flexible.
The real estate market shifts constantly and you must be ready for whatever comes your way.
By devising the perfect strategy and partnering with a knowledgeable realtor, you can confidently traverse today's market environment to reach your objectives.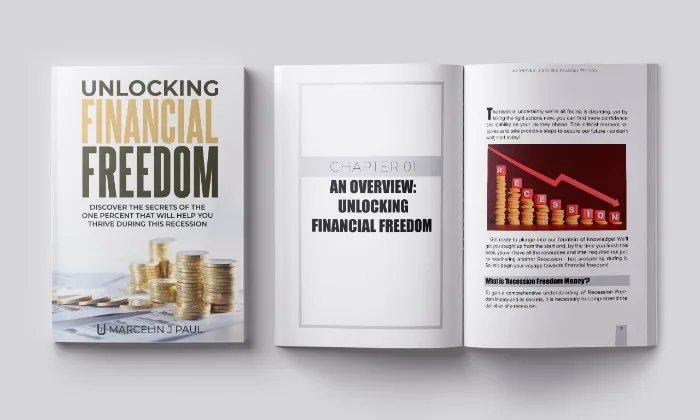 Understanding Price Reductions in the Real Estate Market
Highlighting a unique opportunity for buyers, sellers have demonstrated an unprecedented willingness to haggle prices – creating the perfect situation for those who dare to bargain.
However, it's important to remember that a price reduction doesn't necessarily mean a bargain.
When it comes to purchasing a home, buyers must exercise caution and conduct extensive research before submitting an offer.
It is essential to consider multiple factors such as the condition of the house, its location, and current market trends in order to make an informed decision.
On the contrary, sellers can still find success in this market by pricing their homes strategically and ensuring they stand out from the competition.
To make the home more desirable to prospective buyers, investing in home staging or making small repairs and improvements may be necessary.
Listing their homes at a competitive price right away will increase the chance of closure and diminish the possibility that they'll stay on the market for too long.
Is the Real Estate Market Ever Going to Return to Normal?
Ultimately, the current gridlock in the housing sector is a direct result of the larger economic and social changes caused by COVID-19 supply remains low on the chart and recession worries still lingered.
Although the housing market can be discouraging sometimes, it is critical to recognize that it is continually changing and evolving.
Patience, skillful adjustment of strategies, and expertise from experienced real estate professionals are pivotal for buyers and sellers to find success in the current market environment as well as going forward.
The Bottom Line
Although the real estate market remains stagnant, savvy buyers and sellers have a variety of strategies that can help revive it.
By carefully setting their expectations and capitalizing on the shortage of homes available, they can easily overcome any obstacle while finding success in real estate.
Related Reading:
People Also Ask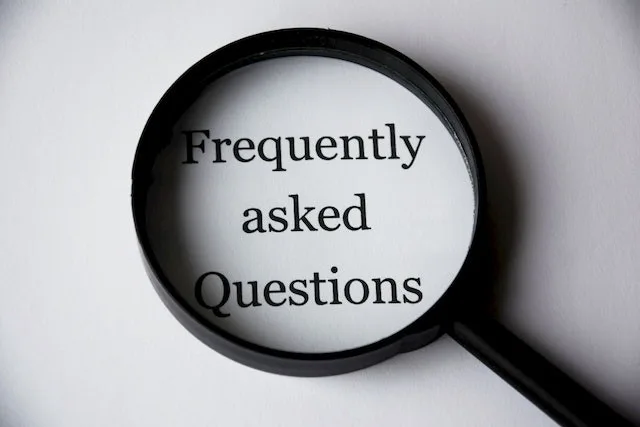 Q: Why is the real estate market at a stalemate right now?
A: The real estate industry finds itself in a conundrum due to limited housing availability, mortgage rates on the rise, and stagnant home prices.
Purchasers are cautious to act due to issues with affordability, while sellers battle in a congested market to be noticed.
Q: Are price reductions a good sign for buyers?
A: Buyers should view price reductions as a positive sign, showing that sellers are ready to engage in discussions and recognize the movements of their marketplace.
Nevertheless, buyers should be prudent and do their due diligence before they make an offer as a price cut may not always equate to a great deal.
Q: What can buyers do to take advantage of the current market?
A: Savvy buyers can tap into their bargaining power while exercising patience in order to make the most of this market.
If they want to purchase a home within their price range, it is essential that potential homeowners conduct thorough research and collaborate with experienced real estate professionals.
Additionally, being flexible on certain features or locales can help them find the perfect match for their budget.
Q: What can sellers do to succeed in the current market?
A: The current real estate market is a dynamic one, and sellers who want to succeed should price their homes competitively.
Additionally, they need to make sure that the property stands out from others in order to attract buyers quickly.
Partnering with knowledgeable professionals will give them an edge as well, ensuring that everything runs smoothly during the sales process.
Homeowners must be willing to invest in home staging, as well as make minor repairs and improvements if they want their house to attract potential buyers.
By setting the price of their homes at a competitive level straight away, sellers can raise the probability of making rapid sales and avoid having to wait too long for a buyer.
Q: Will the real estate market ever return to "normal"?
A: Whether the real estate market will ever regain its previous "normal" state is unknown as it continuously shifts and adapts.
As time passes, market conditions are expected to evolve, thus requiring buyers and sellers to adjust their strategies.