Starting an insurance agency in 2023 requires more than just having a license.
Everything You Need to Know About Starting an Insurance Agency in 2023
Starting an insurance agency in 2023 is a great way to be your own boss, build your own business, and take control of your financial future.
The world of insurance is always changing, and the industry landscape in 2023 may look quite different from what it does today.
If you're interested in starting your own insurance agency next year, there are several things you need to consider to ensure that your business starts off on the right foot.
Truthfully, starting an independent insurance agency is no cakewalk.
It takes time, money, and knowledge to get the job done. That's why we've put together this guide on how to open an insurance agency in 2023.
With over 19 years of personal experience in the industry, let's explore what it takes to get started.
1. Research the Market
Before you jump into the insurance industry, take some time to research the market and determine what types of insurance are needed in your area.
Research the competition, determine possible partners and investors and identify regulatory requirements.
What kinds of customers do you plan to target? How will your agency set itself apart from others?
2. Get Your Insurance License
In order to provide insurance services, you'll need a license from the state or jurisdiction in which you operate in.
Each state has its own licensing requirements, so make sure that you're familiar with all of them before proceeding.
You'll need to obtain specific licenses in order to practice as an insurance agent.
From personal experience, I recommend working for an insurance company or agency for at least 6-12 months so that you can build relationships with marketing reps and learn the industry.
Because it is usually not advantageous to start a business where you have no personal experience.
3. Choose Your Insurance Products
Decide what types of insurance products you'll offer from personal lines property and casualty to commercial insurance to life insurance and health insurance and research different carriers to determine which ones best suit your needs.
This will help you build an effective portfolio and provide the best products to your customers.
It's important to do your research first and understand the industry landscape.
That means researching what types of insurance products are needed in your area and learning about competition.
4. Develop Your Business Plan
You'll need to create a business plan that outlines the goals of your agency, the services you intend to offer, and how you plan to market yourself.
It's important to think through all the details of your business so that you can present them to potential investors or partners.
Creating a business plan is one of the most important steps in starting an insurance agency.
Related Reading: 
Having a business plan is key, but you also need to account for the possibility that things might not go according to plan. So be prepared for the unexpected.
The business plan will serve as your roadmap and help you stay on track as you launch your successful insurance agency venture.
It should include financial projections, marketing plans, operational plans, and more.
5. Get Funding
Most successful startups require some form of funding to get off the ground.
Depending on how much money you need and what type of financing options are available to you, there are several ways to secure funding for your insurance agency.
This could include personal investments, family loans, bank loans, angel investors, venture capitalists, crowdfunding campaigns, or SBA loans.
If you don't have a lot saved up, don't worry. In my opinion, having less money in the reserve is motivation to work harder.
Ready to get your business rolling?
Get the best credit card to give you a headstart.
If you're just starting on your entrepreneurial journey, I highly recommend the Chase Ink Business Unlimited credit card as a great option.
From my perspective and experience, this is one of the best cards out there for entrepreneurs starting off their ventures.
You Can Earn a $900 Bonus Cash Back
After you spend $6,000 on purchases in the first 3 months after the account opening
Cash Back on every purchase
Earn unlimited 1.5% Cash Back on every purchase
With no limits to the amount, you can earn.
You can always redeem for cash back
Your Cash Back rewards don't expire as long as your account is open.
No annual fee
6. Build Your Independent Agency
Choose a business name and decide on the type of entity you will create (S corp, C corp or LLC, etc).
Register your business with the state and obtain any necessary licenses from local and state governments.
Getting a tax ID number (also known as an Employer Identification Number) allows businesses to legally file taxes and other financial documents with the Internal Revenue Service (IRS).
It also serves as a form of identification for your business, allowing it to open checking accounts and accept payments.
Without a proper tax ID number, your business won't be able to move forward.
In order to obtain a Tax ID number, you must first register your business with the state in which it will operate.
You can do this through the secretary of state's office or your local business licensing office.
After registration is complete, you will be given a state identification number. You can then use this ID to obtain your tax ID from the IRS.
You will need to fill out an application for an Employer Identification Number (EIN), which can be found on the IRS website.
Once the application is completed and submitted, you should receive a confirmation letter with your EIN instantly if done online or in about two weeks.
Now that you have your Tax ID number, you're ready to take the next step of starting an insurance agency in 2023!
Be sure to research all of the necessary licenses and requirements associated with becoming an insurance agent in your state, as well as any other legal documents needed to get your
You'll also need to decide on a business location, look into insurance carriers that you'd like to work with and start the process of establishing relationships, and put together a marketing plan.
Personal experience, the areas with the cheapest commercial rentals are not always the best places to start your business journey.
7. Set Up Your Agency
Once you've done the research and obtained the necessary licenses, it's time to set up your agency office space.
You need to establish a business structure, open your business bank account, get business insurance (general liability insurance), and create a company website.
As an independent insurance agent, It's also important to know that business insurance is different from E&O insurance. You'll need to have both in order to get appointed.
In order to get an appointment as an independent agent with any insurance carrier, your business must have an E&O policy that is currently active.
You also need to decide whether you'll hire employees or use independent insurance agents and contractors.
Finally, consider how you'll market your services so that you can acquire new customers in 2023.
Following these steps will ensure that your insurance agency is off on the right foot and that you have all of the tools needed to succeed in this competitive industry.
Related Reading: 
Best Remote Data Entry Jobs to Work From Home
8. Find Insurance Carriers
Once you have your license, you have your business plan, and your location it's time to start building relationships with carriers.
Most insurance companies will not do business with independent agents unless they know your physical location in my experience.
Selecting the right carriers is essential for success for independent agencies since they will be providing your clients with coverage and will be the ones paying out claims.
Building relationships with company representatives is crucial because they can provide you with appointments and key insights into the industry.
9. Get the Right Technology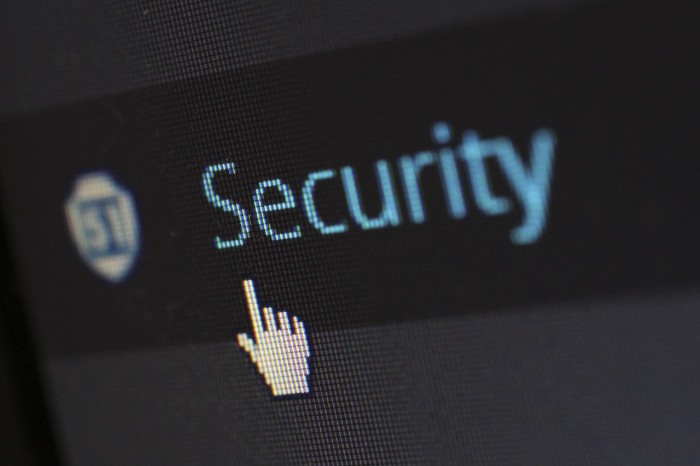 Technology is an essential part of running any successful business in 2023, so make sure that you have all of the right tools in place.
Investing in the right software can help streamline your operations and enable you to provide better customer service.
Look for solutions that are geared toward insurance agents as they will be tailored to your needs.
This could include customer relationship management (CRM) systems, policy rating software, online quoting tools, and cloud hosting storage services.
10. Market Yourself
Once your business is up and running it's time to start marketing your services.
This could include leveraging social media, attending conferences and networking events, developing relationships with other insurance agents, or advertising in local newspapers or magazines.
Connecting with other agents and industry professionals is essential for success in the insurance business.
Attend conferences and seminars, join professional organizations, and build relationships with colleagues.
Develop a website, establish relationships with vendors, launch an advertising campaign, and engage in networking activities such as trade shows or joining professional organizations to promote your business.
Make sure to use professional resources such as insurance trade associations, conferences, national associations, and local networking events to build relationships and stay abreast of market trends.
11. Monitor Compliance
Finally, it's important to stay on top of compliance issues like making sure all licenses are up-to-date and you're following all industry regulations.
A solid grasp of state and federal insurance laws is essential to running a successful independent insurance agency.
Keeping track of any changes in the law, filing any required forms on time, as well as staying updated with continuing education classes is key to success.
Without monitoring compliance issues your business could be at risk for hefty fines or other legal trouble that could negatively affect your business.
12. Develop & Manage Your Online Presence
It's important to have an online presence in order to expand the reach of your independent insurance agency.
Having a website can help you attract more customers and create a professional image for yourself and your business.
Additionally, having profiles on social media can help you stay connected with potential customers and industry professionals.
It's also a great way to market your services and showcase your expertise in the insurance field.
Finally, having an email list or mailing list can be helpful for staying in touch with current clients as well as potential new ones.
13. Reach Out To Potential Clients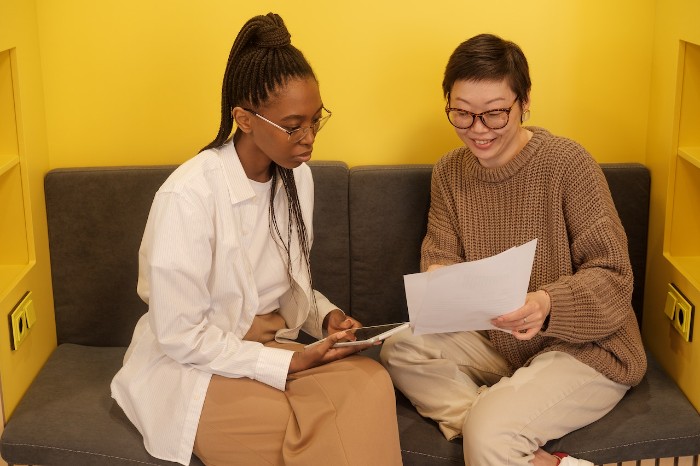 When you start an independent insurance agency, it's important to reach out to individuals who may need your services.
This could include contacting businesses, large corporations, local organizations, or even just individuals looking for coverage on their own.
You could consider utilizing marketing campaigns such as emails, mailers, or social media posts advertising what you have to offer.
Additionally, consider connecting with other insurance agents through professional networks to find potential business partners in the industry.
Make sure you also focus on customer service and provide timely responses to inquiries from potential customers.
Showing your commitment to providing excellent service can go a long way when trying to win them over!
Once you have established relationships with clients, make sure you keep track of their needs and preferences so that you can continue offering them the best possible coverage options.
It's important to build trust and offer personalized solutions for each individual or organization.
By doing this, you will be able to retain more customers and achieve more success as an independent insurance agency.
14. Develop Policies & Procedures
Set up internal policies for customer service, risk management, claims handling, and other areas of operations to ensure the agency is compliant with all applicable laws and regulations.
Utilize the support of experienced professionals to help craft these policies, as well as any specialized programs that may be required for certain coverages.
These policies should also be regularly reviewed and updated to ensure they remain in line with industry best practices.
Final Thoughts
Starting an insurance agency in 2023 is a challenging yet rewarding endeavor.
Make sure to do your research and obtain all necessary licenses before getting started.
Additionally, consider how you'll market your services so that you can acquire new customers in 2023.
Following the steps outlined above will help ensure that your insurance agency is off on the right foot and set up for success.
So make sure that you have all these pieces in order before beginning this exciting endeavor!
With the right preparation and dedication, starting an insurance agency in 2023 can definitely be within reach! Best of luck!
Need to make some extra cash? Take a look at our comprehensive list of 40 simple, achievable side hustles that anyone can do to start earning money today!