Microsoft has launched an all-new AI-powered Bing search engine and Edge browser that is aimed at improving how the world benefits from the web.
Through the help of these innovative tools, Microsoft aims to motivate people to discover and create with ease by equipping them with improved search capabilities, comprehensive answers, a novel chat feature, and the capability to generate content.
Ultimately, Microsoft views these tools as AI assistants for all your web-based tasks.
Microsoft CEO Satya Nadella believes that AI will revolutionize all software categories, beginning with the most important one – search.
Just a day after Google unveiled their AI tool Bard, the news was announced.
The New Bing and Edge: Your Copilot for the Web
AI copilot and chat-powered Bing and Edge are Microsoft's way of enabling people to gain more out of their online search experience.
An astounding 10 billion search inquiries are made daily, however, Microsoft estimates that a shocking 50% of them go unanswered.
To tackle the issues that were not anticipated when search engines were first designed, Bing and Edge developed their new features.
These are tailor-made to meet these needs so users can experience better results.
Bing and Edge have completely revolutionized the way you can search for information, allowing users to effortlessly access results that are pertinent to what they're looking for – such as sports scores, stock prices, and weather.
Moreover, for those who crave in-depth information, there is a new sidebar with comprehensive answers.
Bing is a powerful search engine that doesn't just provide you with results from across the web – it also reviews them, summarizing answers to any queries you might have so that they can be quickly and easily understood.
New Bing AI Search
For intricate inquiries, Bing has made available an innovative interactive chat feature to assist you in finding the exact answer that satisfies your needs.
Refinement of your search until you get a desirable result is now just one click away!
Request further information, elucidation, and proposals with links available so you can immediately take action on your choices.
Bing's cutting-edge technology can provide you with content to motivate and guide your everyday tasks, from composing an email to crafting the perfect five-day getaway.
To ensure accuracy, all sources are meticulously documented with links to the referenced web content.
Related Reading:
Interactive Chat for More Complex Searches
Microsoft Edge has unveiled a sleek new look, along with unprecedented AI capabilities and two incredible features –
Chat and Compose. So take advantage of the cutting-edge tools this browser offers today!
With the Edge Sidebar, you can request a succinct overview of a comprehensive financial report and use the chat feature to compare it to your competition's finances.
Edge not only assists you with creating content such as a LinkedIn post, but it can also modify the text according to whichever web page you're reading.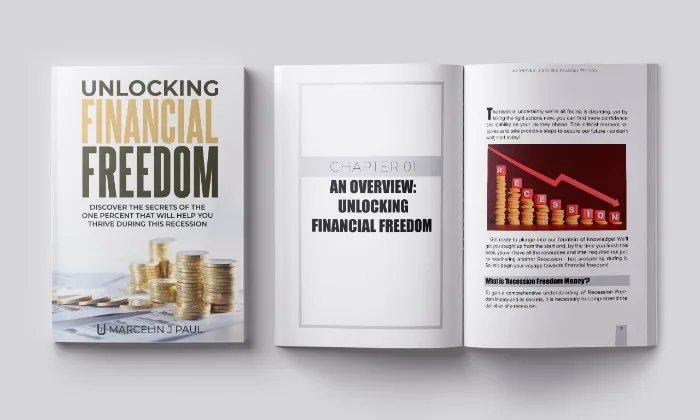 Final Thought
Bing and Edge are your friendly AI copilots for the web, providing easy-to-use search functions, detailed answers to all of your questions, an advanced chat experience, and content creation capabilities.
Crafted to assist users in accessing more from the web and searching, these tools ensure a unified experience wherever you go on the internet.
People Also Ask
Q: What are the Bing and Edge announcement about?
A: Microsoft just unveiled a groundbreaking AI-driven Bing search engine and Edge browser with an array of amazing features such as enhanced search results, more comprehensive answers, cutting-edge chat technology, plus the potential to generate content.
Q: What is the goal of the new Bing and Edge tools?
A: Our mission is to enable people to explore, create and make the most of knowledge by modernizing two indispensable tools used daily worldwide: search engines and browsers.
We hope that this will bring more joy, curiosity, and enthusiasm into their lives.
Q: How does the new Bing improve the search experience?
A: Bing has been redesigned to provide a more optimized search experience, with improved results for everyday inquiries such as sports scores, stock prices, and weather forecasts.
Plus it offers an upgraded sidebar containing further in-depth answers if you're looking for additional information.
Q: How does the new Bing provide complete answers?
A: Bing delves into the world wide web to bring you comprehensive answers related to your search.
Additionally, Bing provides in-depth instructions on how to make substitutions within recipes or complete any other task!
Q: What is the new chat experience in the new Bing?
A: Bing has revolutionized the search experience with its interactive chat feature, allowing users to delve deeper into their inquiries.
It guides them along as they ask for more detail and guidance by providing links at each step of their journey in order to act on decisions quickly.
This is a powerful tool that empowers users to refine searches beyond what was once thought possible!
Q: What is the new Edge browser like?
A: The all-new Edge browser has been totally remastered with spectacular AI capabilities and an eye-catching modern design.
Two additional features have also been added – Chat and Compose.
With the enticing Edge Sidebar, users are now able to request a brief summation of any lengthy report or get assistance crafting content like LinkedIn posts.
What's more astounding is that it can actually mull over what one is reading on the web page before catering its services accordingly!
Q: How does Bing generate content?
A: With its ability to cite sources and provide links to referenced web content, Bing's new technology can be the perfect assistant for creating anything from an email to a five-day itinerary of your dream vacation.
bing is also great for prepping you for job interviews or organizing trivia night with friends – all in one place!