Yesterday, Google announced the launch of its new experimental conversational AI service, Bard.
Bard is powered by LaMDA, a next-generation language and conversation technology.
The AI service seeks to bring together the vast knowledge of the world and the intelligence, creativity, and power of large language models.
By drawing information from the web, Bard aims to provide fresh, high-quality responses to a wide range of queries.
It is designed to be a tool for creativity and a launchpad for curiosity, allowing users to explore new topics and expand their knowledge.
With Bard, people can learn about the latest discoveries from NASA's James Webb Space Telescope or discover the best strikers in football and how to improve their skills.
Google is currently inviting trusted testers to try out Bard ahead of making it more widely available to the public in the coming weeks.
The announcement of Bard marks an exciting time for conversational AI and language technologies as they become more accessible and integrated into our daily lives.
This ground-breaking AI technology promises to be a platform for creativity and learning, assisting individuals in answering complex questions and exploring new topics effortlessly.
This article will delve into the remarkable potential of Google Bard and its significance in transforming the AI industry as we know it.
Bringing the Benefits of AI Into our Everyday Products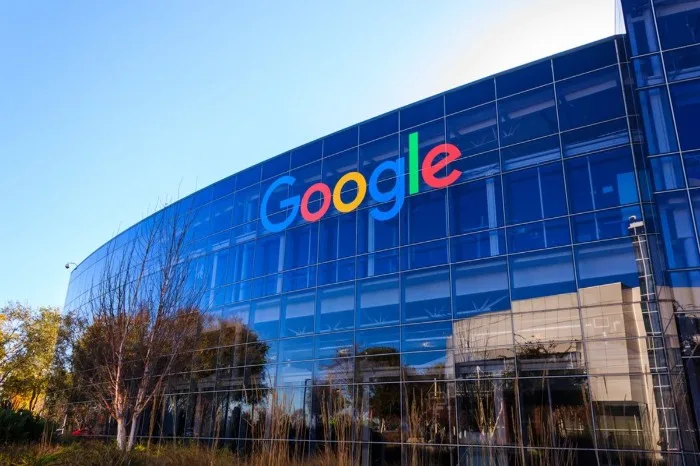 Google has been a leader in using AI to enhance the search for billions of people.
With the introduction of technologies like BERT, MUM, LaMDA, PaLM, Imagen, and MusicLM, Google has been pushing the boundaries of AI and information engagement.
These AI advancements have helped to deepen people's understanding of information, making it easier to access the most relevant and useful knowledge.
Initially, Google was known for providing quick factual answers to questions such as "how many keys does a piano have?"
However, in recent times, people have been turning to Google for deeper insights and understanding of more complex topics.
This requires synthesizing insights from diverse sources, which is where AI can be especially helpful.
Related Reading:

Google Bard AI Search
Google is now taking the next step by incorporating AI-powered features into its search results.
These features will help to distill complex information and multiple perspectives into easy-to-digest formats, enabling people to quickly understand the big picture and learn more from the web.
This includes seeking out additional perspectives, like blogs from experts or going deeper on related topics.
Google's new AI features in search will soon be rolled out to the public, providing an even more helpful and efficient search experience.
Download our free E-book today and start learning how to create wealth for yourself!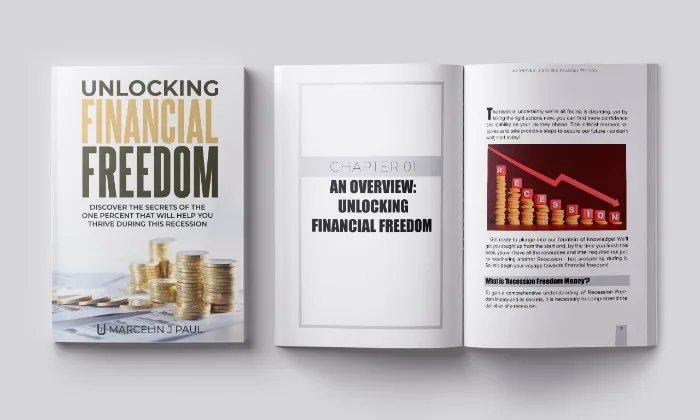 The AI war Among the Tech Giants has Begun
The competition in Artificial Intelligence (AI) among tech companies has begun, with OpenAI leading the race by creating their groundbreaking ChatGPT model.
Google and Microsoft are locked in an ongoing competition to develop the most cutting-edge, sophisticated Artificial Intelligence technology.
OpenAI ushered in a revolutionary language model with the introduction of ChatGPT, capable of understanding and generating text that mimics human speech.
In a race to outwit its rivals, Google relied on AI technology such as LaMDA, Imagen, and MusicLM in order to revolutionize the way language is processed.
Microsoft has thrown its hat in the ring by heavily investing in AI research and development, with a mission of creating state-of-the-art technology to be integrated into its products.
With the battle of tech giants heating up, we can expect to see remarkable progressions and developments in AI.
The future looks brilliant for Artificial Intelligence!
Related Reading:
Final Thought
Google is committed to bringing cutting-edge AI technologies to the world in a responsible and ethical manner.
With advancements like LaMDA, PaLM, Imagen, and MusicLM, Google is making it easier for people to access and understand complex information and is constantly working to make AI safer and more useful.
Google's continued efforts to develop AI responsibly, through initiatives like the AI Principles and partnerships with governments and external organizations, will ensure that these powerful tools are used to benefit society in meaningful ways.
Stay tuned for more exciting developments from Google in the weeks and months ahead.
People Also Ask
Q: What is Google Bard?
A: Google Bard is an experimental conversational AI service developed by Google, powered by the company's LaMDA language model.
It seeks to combine the breadth of the world's knowledge with the power, intelligence, and creativity of Google's large language models to provide high-quality responses to questions.
Q: How does Google Bard work?
A: Google Bard uses information from the web to provide fresh and relevant answers to questions.
Utilizing the most cutting-edge AI technologies, it is able to provide comprehensive insights and understanding of data more effectively.
Complex information and varying perspectives are quickly synthesized into readily intelligible formats.
Q: What sets Google Bard apart from other conversational AI services?
A: Google Bard is one of the most powerful conversational AI services available, thanks to its advanced LaMDA language model.
What's even more impressive is how it fuses the globe's information with Artificial Intelligence to deliver not only fast answers but also substantial insights and comprehension on a variety of topics.
Q: When will Google Bard be available to the public?
A: After much anticipation, Google Bard is now in its testing phase and available to a select group of trusted testers.
Its public launch is expected to take place within the next few weeks—so stay tuned!
Q: How is Google ensuring the responsible development of AI technologies like Bard?
A: Google is devoted to utilizing AI technologies conscientiously and has distributed a catalog of principles intended to direct its operations.
The company strives to educate its researchers, develop standards and best practices with governments and external organizations, and ensure that AI is both safe and useful for communities and experts.
Q: What are some of the potential applications for Google Bard?
A: Google Bard's advanced language model could potentially be used for a variety of tasks, from natural language processing to language translation.
It may also be able to provide assistance with complex research projects or help answer customer inquiries quicker and more accurately.
Ultimately, its potential is limited