If you're deciding between renting and buying, look no further!
When it comes to housing, there are two main options: renting or buying.
Both choices have their respective advantages and disadvantages, so the most suitable choice for you will depend on your individual factors and objectives.
This blog post will cover the advantages and disadvantages of both paths to help guide your decision-making.
If you're on the fence about whether to rent or buy your next home, this post can help guide you through some of the key differences and considerations.
Whether it's your first time navigating these waters or you've been in a rental before, we'll provide valuable insights that will help inform your decision-making process.
Related Reading:
The importance of housing
Ensuring access to safe, secure housing is a crucial human right that cannot be overlooked in the pursuit of well-being.
Home should have an emotional and physical significance for each one of us offering stability, safety, solace, and peace of mind.
A home isn't just a building for many individuals; it symbolizes who they are, is the backdrop of wonderful moments, and fills them with immense pride.
Not only is housing an emotional investment, but it also serves as a major financial commitment.
When it comes to choosing between renting or purchasing a home, the ramifications of your choice extend far beyond finances.
It's imperative that you thoughtfully assess all the potential advantages and disadvantages before making your decision.
Importantly, housing has a far-reaching effect on the economy beyond individual considerations.
Real estate trends can provide a window into the overall health of an economy.
Unexpected changes to housing prices and construction activity often signal larger economic shifts.
Furthermore, the accessibility and affordability of housing profoundly affect the health and welfare of not just individuals but societies in general.
Let's take a deep dive into the advantages and disadvantages of renting or purchasing a home to equip you with all the details necessary to make an informed decision.
Renting vs. Buying a Home: Pros and Cons
In this blog post, we will dive into the advantages and disadvantages of renting a home versus owning one.
By delving into the defining characteristics between both options, we can offer you compelling evidence to assist in determining which route is best suited for you.
Together, let us examine and evaluate each option so that your choice will be an informed one.
This article will bring together the financial, emotional, and practical considerations for those who are deciding to rent or buy a property.
We'll examine how these different aspects come into play when making such an important decision.
Regardless if you're a new homebuyer or someone who generally rents, this post contains all the information you need to make an educated decision on what housing choice is best for your unique needs.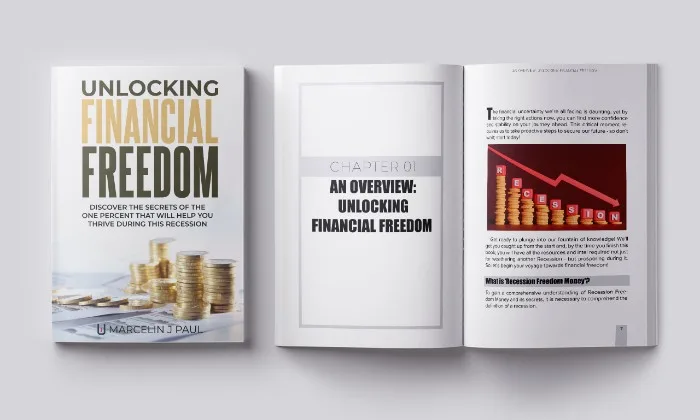 Pros of Renting
1. Flexibility in terms of location and move-out options:
One of the best perks of renting is its unparalleled flexibility – you can easily make changes and adapt to new circumstances, making it a great option for all types of living situations.
With the ability to relocate when your lease ends, renting provides unrestricted freedom that many of us desire; you don't have to worry about being anchored in a single spot.
If you are uncertain about where you want to stay for the foreseeable future or in a period of transition, this is especially advantageous.
If you're a student or young professional, renting may be the most sensible decision to make.
It provides an immense level of flexibility so that you can take your time exploring different neighborhoods and possible career paths without any hassle.
If you're ever in need of a swift relocation, for example, due to a job transfer or family emergency, breaking the lease and moving out from your rental property is much simpler than selling your home.
With renting, you gain the advantage of being able to move out when needed; plus, your choices are seemingly endless.
From apartments and condos to single-family homes and townhomes, you can find whatever suits your lifestyle desires in many different locations.
This makes it simple to discover a dream home that meets your monetary plan, life objectives, and way of life.
2. Lower upfront costs:
The advantage of renting is that it typically requires substantially fewer initial expenses than purchasing a home.
Renting a property is usually hassle-free and you will only be accountable for the security deposit, the first payment of rent, and any background check fees.
By comparison, when purchasing a home you'll need to factor in the cost of both a down payment and closing costs.
These fees can be quite hefty, with closing costs potentially rising into the thousands.
As a renter, you can rest easy knowing that the landlord is responsible for any necessary repairs and maintenance fees.
Therefore, your finances will remain untouched by such costs.
As an example, should the roof starts leaking or the furnace ceases functioning, it is up to the landlord to cover all repair costs.
By taking this action, you'll end up saving plenty of money in the long run – allowing more cash to be put into investments such as a future down payment or even an adventure.
With renting, you can free up your cash and sidestep high initial costs.
This is especially helpful if money's tight or if you don't want to plunge into a long-term financial investment like buying a home yet.
3. No responsibility for maintenance and repairs:
As a tenant, you are relieved from the financial burden of upkeep and repairs to the property that would otherwise be your responsibility.
The landlord holds the duty of maintaining and preserving the property to a high standard, as well as rectifying any damages or malfunctions in a timely manner.
For renters, this is an incredible advantage.
If you don't have the know-how or available hours to manage a property, there's no need to worry; your landlord will do all of the hard work for you!
When you rent a property, it is easier to relax and revel in your living space since there's no need for any unexpected repairs or maintenance worries.
This can not only free up your valuable time but also save you money and reduce stress.
Consequently, you'll be able to focus on more important aspects of life!
It is essential to remember that you may be liable for any damage or repairs resulting from your negligence of the property.
As a tenant, it's critical to understand your obligations and maintain the condition of your rented property.
4. Potential for cost savings through renting in a desirable area:
Leasing can be an economical decision, particularly if you pick a desirable area to call home.
If you're looking to live in a desirable area but don't want to break the bank, renting is often more cost-effective than buying.
If you have your eye on a fashionable or sought-after area to live in, chances are buying a home will be quite costly.
However, you may have more luck finding a rental property in the same area at a lower cost.
By renting, you can enjoy the advantages of living in a desirable location, like having access to great schools, public transportation, and amenities.
All without needing to take on the heavy financial responsibility of owning a home.
Besides, renting a property in an attractive area also gives you access to a wide range of facilities and services such as swimming pools, health clubs, etc.
That can be quite expensive for homeowners to obtain and sustain.
Before deciding on a rental property, it is essential to do your due diligence by researching and comparing prices.
Rental costs can vary greatly based on the location, size, and condition of the house or apartment you are considering.
So make sure to get all of the facts straight before signing a lease!
Related Reading:
Cons of Renting
1. Limited control over living space:
When it comes to renting, one of the drawbacks is that you don't have complete control over your living environment.
As a tenant, it's essential to obtain your landlord's authorization before you make any modifications to the property whether that be painting walls or laying down new flooring.
If you have a particular dream for your living space and want to make it feel like home, this frustration can be unbearable.
Moreover, you may confront certain restrictions and regulations on how to utilize the property.
For example, your rental agreement may restrict pet ownership or require you to observe specific noise levels during certain hours of the day.
If you have a four-legged friend or like to move freely in your pad, this could cause some discomfort.
It's important to remember that when renting a property, you are paying for the right to inhabit it and not accruing any equity.
Unfortunately, even if you put in the effort to add your own personal touches to your rental property and make it more inviting, there is no guarantee that these investments will pay off.
When the time comes for you to move out, all of those efforts won't equate to financial gains.
2. No long-term financial gain:
A disadvantage of renting is that you will not reap any monetary rewards in the future.
When renting, you are paying for the privilege to occupy a property but not building any ownership or financial return from it.
Investing in a rental property may seem lucrative, yet when it comes time to move out you won't be receiving any monetary rewards from your extended lease.
On the flip side, purchasing a house is an investment that can increase in value over time.
Investing in a home is an excellent way to build equity, as your mortgage payments will steadily increase the property's value.
This investment can pay off when you decide to sell, giving you a sizable return on your initial outlay.
Furthermore, homeownership can also bring forth several fiscal advantages and tax deductions like deduction on mortgage interest payments.
Although renting does not offer long-term financial benefits, it can be an important source of immediate cash flow and give you more flexibility in the near future.
Carefully evaluating your individual conditions, goals, and inclinations is essential to formulating a decision that you deem best for yourself.
3. Risk of rental increase:
Another potential concern about renting is the possibility that monthly rent payments may increase especially in 2023.
As a tenant, you are legally obligated to pay the increased rent set by your landlord or search for alternative housing.
This can be a considerable financial strain, particularly if you are living on a limited or tight budget.
When it comes to finding the right rental property, doing your due diligence is key.
It's important to assess a variety of factors like location, size, and condition in order to compare prices and make an informed decision.
Furthermore, in certain areas, the cost of renting can exceed the regular mortgage installments making purchasing a home more financially viable.
It is worth mentioning that rental hikes are more prevalent in particular locales and during certain periods, particularly when the demand for rentals is high.
Staying informed of the rental market in your locality and budgeting accordingly is essential to ensure that you are prepared for any potential rent hikes.
4. Potential for eviction: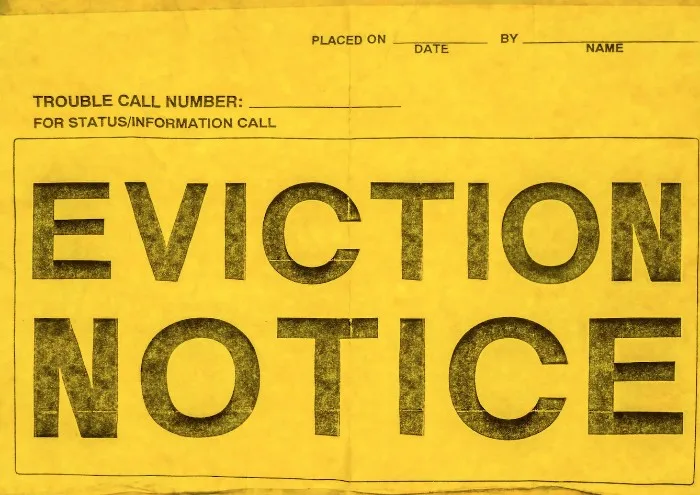 Despite the many advantages of renting, there is a downside to consider – possible eviction.
As a tenant, you have no rights over your landlord and can be promptly removed from the property should you break any of the conditions in your lease or failed to make rent payments.
Experiencing such a disruption to your life can be overwhelming, especially when you have to scramble for an alternate residence in the short run.
The repercussion of eviction can be long-lasting, affecting your credit score and future rental prospects.
In addition to the financial burden it causes, there is a considerable emotional toll that eviction imposes on you and your family.
It is essential that you are knowledgeable of your rights as a renter and the eviction protocol in your locality.
This way, if there is ever a threat of being evicted, you can take measures to secure yourself.
It is significant to keep in mind that during certain times or areas, the high demand for rental homes may make it difficult to locate a new residence if eviction occurs.
Staying informed about the rental trends of your area and budgeting for a potential eviction are key components to having peace of mind.
Pros of Buying a Home
1. Potential for long-term financial gain through appreciation:
Buying a home can be an extremely beneficial venture, as it not only allows you to have a place of your own for the long term but also offers potential financial rewards through appreciation.
Purchasing a home is an investment that can bring increased worth in the long run.
As the housing market develops, your home's worth can rise as well, granting you a high return on investment when it comes time to sell.
Moreover, owning your own home comes with several fiscal advantages such as mortgage interest deductions and tax benefits.
By leveraging this tax strategy, you can enjoy the benefits of a reduced fiscal obligation and have increased financial flexibility for alternative investments.
It must be acknowledged that home appreciation is not always a given and relies heavily on various aspects such as geography, the current economic climate, and fluctuations in the housing market.
Through the years, real estate has proven to be a reliable and profitable long-term investment.
Doing your due diligence and seeking the advice of a real-estate expert are pivotal elements to consider when making an informed decision.
2. Sense of ownership and pride: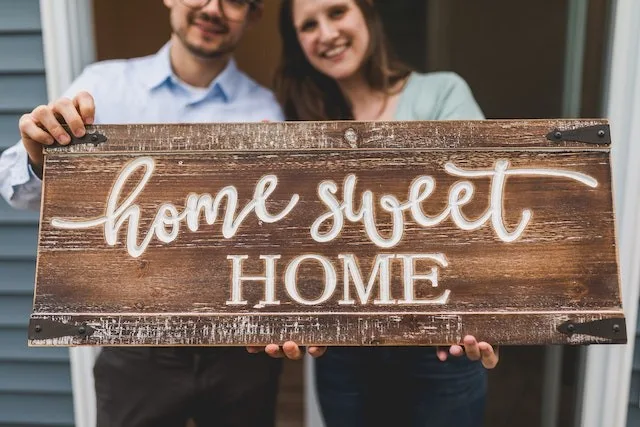 Buying a home has many benefits, but one of the most rewarding is the sense of accomplishment and pride it brings.
Homeownership gives you the opportunity to customize and create your dream home.
With it comes a sense of freedom when it comes to designing, building, or renovating all of which can bring about great joy!
Transform the home to meet your exact design preferences by painting, laying new flooring, and transforming the lawn with landscaping.
This will give your property a more tailored, individualized feel – allowing you to truly make it yours!
Furthermore, owning a home can provide you with an immeasurable feeling of steadiness and assurance that you have an eternal abode to call your own.
Particularly for families with children, maintaining a consistent home environment is critical to ensure their sense of security and emotional stability as they grow.
Homeownership is a proud and monumental accomplishment, both financially as well as personally.
It's an investment that will be remembered for years to come!
Owning a home can be an expression of your hard work and dedication, one that will remain in the hearts and minds of future generations.
It's essential to remember that when you become a homeowner, it comes with various duties like upkeep and repairs – all of which are long-term financial responsibilities.
Carefully considering the advantages and disadvantages is essential when it comes to making a decision that will benefit you and your family.
3. Ability to customize living space:
One of the greatest advantages of owning a home is that you can tailor it precisely to your taste and preferences.
Homeownership provides you with the unique opportunity to customize your home and make it truly yours, whether through structural renovations or aesthetic touches.
From renovating the kitchen or bathroom to finishing a basement, from adding a deck to building an outdoor pool – and much more!
The possibilities are endless when it comes to improving your home.
If you have unique requirements like a home office, a big backyard, or an accessible living space, the level of customization will be especially advantageous.
Moreover, this is an investment that pays off as these enhancements can also add to the market value of the property.
When it comes to renovating, keep in mind that it's expensive and time-consuming.
Doing so without a plan or budget can leave you with serious regrets later.
Before making any major changes to your property, be sure to talk with an expert who has experience in this area; their advice is invaluable!
When making changes to your home, it's essential to take into account the long-term impact of those modifications.
Ensure that any updates you make will both raise your property value and enhance your day-to-day quality of life.
4. Property Tax benefits:
Purchasing a home brings with it numerous advantages, not least of which is the potential tax savings.
Homeownership has its own set of perks, one of which is tax deductions like the mortgage interest deduction.
Let these strategies help reduce your annual tax burden and save you money!
The mortgage interest deduction is an amazing opportunity to reduce your taxable income and can result in substantial savings.
By deducting the amount of money you pay for your mortgage from your total income, you can save hundreds or even thousands each year!
Furthermore, you can receive tax advantages for your property taxes and private mortgage insurance costs as well as other fees incurred from owning a home.
It's essential to keep up-to-date with any changes in tax laws and deductions that could affect your homeowner status.
Therefore, before taking action it is crucial to consult a knowledgeable tax professional so you can make informed decisions.
Don't put yourself at risk of not receiving the best possible benefits from taxes – stay updated on any potential alterations!
Homeownership often yields considerable tax incentives for higher-income earners, yet may not be as lucrative for those in lower earning brackets.
It is essential to analyze your personal tax situation and seek advice from a specialist if you want to know the full extent of how much this deduction could benefit you.
5. Another pro of buying a home is hedging against inflation.
Over time, the cost of living grows steadily while rent prices follow suit.
When you're a homeowner, though, the monthly mortgage payments on your mortgage are fixed and may decrease in relation to your salary as living expenses rise.
In the long run, this can help to guard your purchasing power and make it easier for you to stay ahead of inflation.
Moreover, in the event that the property appreciates with time, it can also generate wealth for years to come.
It's essential to bear in mind that inflation can have an unbalanced effect on different locales, so it is pivotal to research and comprehends the region's inflation rate if you are looking at purchasing a home.
6. Equity and inheritance for your loved ones.
Purchasing a home is an advantageous investment that can offer considerable gains in the future.
As you consistently make mortgage payments, your equity in the property will also increase.
This equity can be leveraged for future investments or to assist in achieving other financial objectives such as retiring comfortably, obtaining the means for higher education, and launching a business.
Moreover, owning a home can be a great way to pass down wealth from one generation to the next.
It can serve as an invaluable asset that children and grandchildren may inherit upon your passing.
It's essential to understand that building equity cannot be ensured and is reliant on a wide array of components like the area, economic climate, and housing market state.
Nevertheless, real estate has historically proven to be a viable investment in the long run.
Cons of Buying a Home
1. Purchasing a house can be an overwhelming undertaking, and one of the biggest drawbacks is often the high initial costs associated with it.
As well as the hefty down payment, be sure to set a budget for closing costs which can quickly accumulate into thousands of dollars.
These potential costs may include appraisal fees, legal charges, inspection, and title insurance protection.
Furthermore, you should also account for the reoccurring costs associated with owning a home in addition to the mortgage payment such as:
Property taxes, homeowners insurance, and monthly payments along with unexpected expenses such as repairs and upkeep costs.
Over time, these costs will accumulate, and if you're not ready for them, they can take a toll on your wallet.
Buying a home can be quite expensive, making it difficult for those with limited funds or poor credit to make such an investment.
Prior to investing in homeownership, it is critical that you budget wisely and account for the long-term financial implications of such a major decision.
2. Responsibility for maintenance and repairs:
A further pitfall of buying a house is the requirement for upkeep and repairs that lies on your shoulders.
As an owner of a property, it is your responsibility to keep the premises in good condition and make repairs when necessary.
This can include tasks as simple and straightforward as mending a dripping tap, trimming the grass, shoveling snow off your driveway, or fixing a shattered window pane or AC unit.
Performing these duties can be a laborious endeavor, and could get even pricier if you require the services of an expert to complete them.
Furthermore, you may need to prepare for large expenditures such as a new roof or AC unit installation that can cost thousands of dollars.
These expenses have the potential to become costly if you're not sufficiently prepared and can quickly add up with prolonged use.
Owning a home is not only an incredibly rewarding experience but also comes with its fair share of responsibilities.
It's essential to keep in mind that budgeting for these costs must be taken into consideration before deciding if homeownership is the right decision for you, as it can require a long-term financial commitment.
Setting aside an emergency fund to cover unforeseen repairs and maintenance is also critical.
3. Limited flexibility in terms of location and move-out options:
A disadvantage of buying a home is that it restricts your mobility and relocation possibilities.
For homeowners, relocating can be an expensive and daunting task; selling your current home is only the start of the process.
Being tied to one location makes it difficult to explore other possibilities without a significant investment of time and money.
This can be especially trying if you're indecisive about where to settle long-term, or in the midst of a transitional part of life like job relocation or family crisis.
When you face an unexpected move, it can be frustrating and taxing to find a new home and sell your current one especially when the housing market is weak or if your house isn't desirable.
This unfortunate situation can be a huge setback and could result in considerable financial loss, especially if you're forced to sell your home at less than its purchase price.
It's crucial to remember that buying a home is an investment in your financial future, so you must factor any potential changes and plans into the equation before committing.
Making sure to do your homework and seeking advice from a real estate professional, real estate agent, as well as a mortgage lender is essential when you are assessing the local housing market of an area in which you're planning to make a purchase.
4. Risk of housing market downturn:
Another downside to buying a home is being subject to the risk of a housing market decline.
Home values can vary depending on the economy and housing industry, and if there is a market recession, your home's value could decrease drastically.
This unfortunate circumstance can be a devastating financial blow, particularly if you are unable to sell your home for what you paid and the market is down.
Furthermore, when you are in a negative equity state – meaning your mortgage amount surpasses the value of your house.
It can be quite challenging to both refinance and sell the home.
This can have serious financial repercussions, leading to immense budgetary strain and potential hardship.
When making an investment in real estate, it's essential to remember that the housing market is ever-changing and can be unpredictable.
Thus, a property's worth may rise or decline over time.
Before settling on any decision, it is essential to thoroughly analyze the situation and converse with a real estate expert.
Additionally, do not forget to contemplate the future of the housing market if you want your purchase or investment to pay off in the long run.
When purchasing a home, it is essential to keep the long-term in mind and abstain from attempting to "flip" your property for profit within a brief amount of time.
Flipping housing can be hazardous if you don't know what your doing thus you should take advantage of owning as an investment that will benefit you over multiple years rather than just one or two.
Related Reading:
Final Thoughts on Buying VS Renting a House
When it comes to choosing between renting or buying a home, you must consider your own objectives and inclinations in order to make an informed decision.
Both options have their respective benefits and drawbacks that must be weighed accordingly.
Renting affords a high degree of flexibility with regard to the desired location and when one may choose to move out, while simultaneously requiring substantially lower upfront costs.
Moreover, renters don't need to worry about spending money on maintenance or repairs as they are generally taken care of by the landlord.
Nonetheless, it also carries the possibility of increasing rentals, being evicted without warning, and not having any long-term monetary benefit.
While it might seem intimidating, purchasing a home can provide tremendous financial returns for years to come in the form of property value appreciation.
You also have complete control over the layout and design, as well as access to certain tax benefits that make owning more advantageous than renting.
Plus, knowing you own your place is an incredible feeling of accomplishment – one that's simply incomparable!
Nevertheless, buying a home comes with significant upfront costs and responsibilities for upkeep as well as limited location flexibility when it comes to moving in or out.
Furthermore, one has to factor in the possibility of housing market depreciation.
It is essential to contemplate your individual situation, objectives, and inclinations in order to make a judgment that you believe will be the most advantageous for yourself.
Furthermore, it is essential to do your homework, speak with experts, and stay in the loop of the local property market prior to making any decisions.
Ultimately, the choice between renting or buying a home should be determined by your long-term financial objectives and preferred lifestyle.
As a real estate broker, I strongly recommend that people purchase property since it is one the most rewarding ways to begin amassing wealth.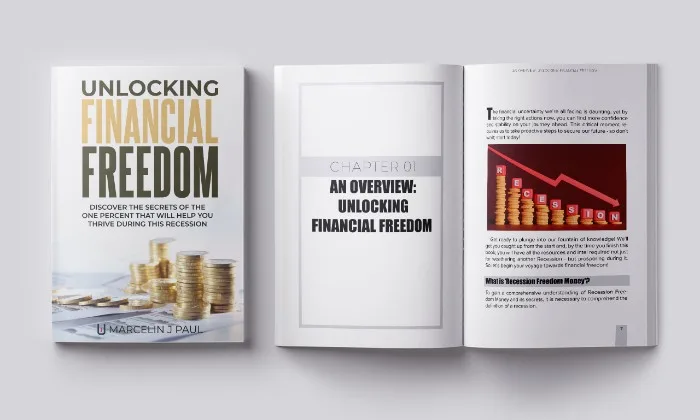 Are you curious to learn more?
People also ask About Buying VS Renting a House
Q: What are the pros and cons of renting vs owning a home?
A: Renting offers many advantages, from the ability to easily switch locations and move out when needed, to significantly lower initial expenses – all while you're relieved of maintenance obligations.
When it comes to renting, the drawbacks are clear:
rental costs may unexpectedly rise, you could be evicted on a whim, and investing in a property won't provide any financial rewards for years down the line.
Purchasing a home presents numerous advantages, such as the possibility of long-term financial gain from appreciation and tax savings;
Plus, you can create your own personal sanctuary with customizations that give you pride in ownership.
While there are many advantages to owning a home, the cons should also be considered.
Homeownership comes with high initial expenses, responsibility for upkeep and repairs, less protection from changes in housing market prices, lack of flexibility due to location or move-out policies, and inflationary risks.
Q: Is buying a home a good investment?
A: When looking to secure your financial future, purchasing a home can be one of the most sensible investments in real estate that you could make.
With long-term payoffs, investing in property has historically been esteemed as a sound investment choice!
Nevertheless, a residence's worth can be influenced by the condition of the market and economy; if these take a downturn, it could cause your home's value to fall.
Doing your due diligence is paramount when considering a real estate investment, from research to consulting with an expert.
Furthermore, think about the long-term potential of the housing market before making any commitments.
Q: What are the tax benefits of owning a home?
A: Homeownership entitles you to beneficial tax deductions, like the mortgage interest deduction, that can dramatically decrease your total taxes.
You may be eligible to deduct even more expenses connected with homeownership, such as property taxes and private mortgage insurance.
Don't miss out on all the possible deductions available – take advantage of them today!
However, when it comes to taxes, laws, and deductions are forever changing it is imperative that you seek the counsel of a tax pro before making any decisions.
This is your responsibility as a homeowner; you must stay up-to-date and informed about alterations in taxation rules which may greatly shift your circumstances.
Q: What are the responsibilities of owning a home?
A: As a homeowner, it's your duty to maintain the property in its optimal condition and attend to any repairs that may arise.
From tending to a leaking faucet, cutting the grass, shoveling snow off your driveway, or replacing cracked windows – there is no shortage of household tasks demanding attention.
Furthermore, you'll require to allocate funds for costlier expenditures such as a new roof or AC unit, which can amount to thousands of dollars.
Homeownership is a big responsibility, and it's essential to keep your budget in check while you contemplate the expenses that come with being a homeowner.
Q: What should I consider before deciding to rent or buy a home?
A: Prior to deciding whether renting or purchasing a home is the better option for you, thoroughly consider your lifestyle, objectives, and desires.
Before making real estate decisions, reflect on your future goals and ambitions, lifestyle aspirations, financial state of affairs, and desired outcomes; as well as the current housing market in that particular area.
Furthermore, it is essential to conduct due diligence and confer with industry authorities such as realtors, financial advisors, and tax pros before rendering a decision.
Q: How do I know if I am ready to buy a home?
A: Are you prepared to purchase a home?
You must think this through carefully, taking into account multiple elements of the decision-making process.
Among the data that you must consider are your credit score, income, savings, and overall debt.
Securing a desirable credit score, sustaining reliable income, and amassing enough savings to pay for your down payment as well as closing costs are essential prerequisites when obtaining a loan.
Furthermore, it is essential to have a thorough understanding of your debt and to create an efficient budget in order to efficiently manage the costs associated with homeownership.
Q: How can I build equity in my home?
A: Enhancing the worth of your home relative to what you borrowed can be achieved by constructing equity in it.
You can increase the value of your property by making timely mortgage payments, investing in upgrades and renovations, or simply through natural appreciation.
By making extra payments or refinancing to a lower interest rate, you can also build equity and pay off your mortgage faster.
Q: Can I pass on my home to my children or grandchildren?
A: Without a doubt, it is possible to bequeath your home to beloved family members such as children or grandchildren.
Nevertheless, it is essential that you consult with a legal or financial professional to gain an understanding of the process and guarantee your home will be correctly transferred to your intended beneficiaries.
Moreover, it is essential to ensure that your estate plan has been meticulously organized and that your will or trust accurately reflects what you would like to happen with your assets.