Millions of people struggle with debt. You're not alone.
If you're struggling with debt, you're not alone. Millions of Americans are in the same boat.
Fortunately, there are things you can do to get out of debt and improve your financial situation.
You may feel like you can't get ahead, but that doesn't mean you have to stay where you are. There are options available to you.
Here are some tips for what to do if you're struggling with debt:
Don't be afraid to ask for help
Too often, people struggling with debt feel like they have to go it alone.
They're ashamed and embarrassed, and they think that asking for help is a sign of weakness.
Nothing could be further from the truth.
The fact is, debt is a complicated issue, and it's not something that most people are equipped to deal with on their own.
There are many organizations and professionals who can offer guidance and support, and there's no shame in seeking their help.
In fact, it's often the first step on the road to financial recovery.
So if you're feeling overwhelmed by debt, don't be afraid to ask for help. It could be the best decision you ever make.
Make a budget and stick to it
Creating and following a budget is one of the best ways to get a handle on your finances.
By tracking your spending and identifying areas where you can cut back, you can make sure that your money is going where you want it to.
A budget can also help you to avoid impulse purchases and stick to your financial goals.
If you're not sure where to start, there are plenty of resources available to help you create a budget that works for you.
Once you've got your budget in place, make a commitment to stick to it.
Review your spending on a regular basis and adjust your budget as needed.
With a little effort, you can take control of your finances and build the future you want.
Sell unused belongings to free up some extra cash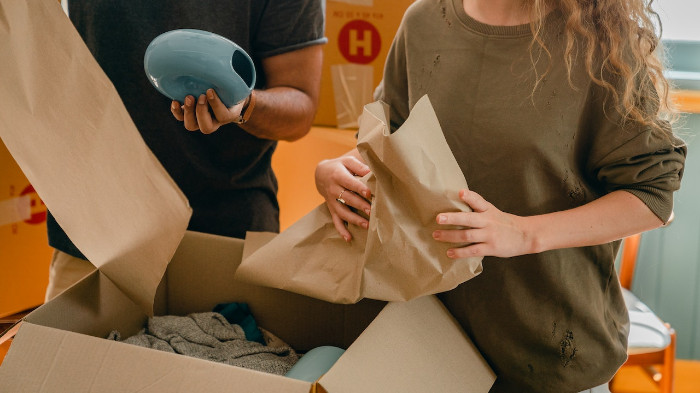 most people have a lot of stuff that they don't use on a regular basis.
This could be things like clothes that don't fit, old books, furniture that's out of style, or even just knick-knacks and bric-a-brac.
If you're looking for some extra cash, one of the best things you can do is to go through your belongings and get rid of anything that you don't need.
You can sell these items online, at garage sales, or even donate them to charity.
Not only will this free up some extra space in your home, but it can also put some extra money in your pocket.
So if you're looking to declutter your home and earn some cash, sell your unused belongings today.
Consider debt consolidation
If you're struggling to keep up with multiple debts, a debt consolidation loan could be a good option for you.
This type of loan allows you to consolidate all of your debts into one monthly payment.
This can make it easier to budget and manage your finances, as you only have to worry about making one payment each month.
Consolidating your debts can also save you money on interest charges, as you'll typically qualify for a lower interest rate on a consolidation loan than you would on individual loans.
In addition, a consolidation loan can help improve your credit score by showing that you're capable of managing multiple debts responsibly.
If you're considering a debt consolidation loan, be sure to compare offers from multiple lenders to find the best rate and terms for you.
Talk to your creditors
If you're struggling to make ends meet, it's important to reach out to your creditors and let them know.
They may be willing to work with you to restructure your payments or find a more affordable plan.
In many cases, creditors are willing to negotiate because they would rather get some money back than nothing at all.
It can be difficult to talk to your creditors, but it's important to remember that they are just people too.
They may be sympathetic to your situation and willing to work with you if you're honest about what you can afford.
So don't be afraid to pick up the phone and have that conversation. You may be surprised at how helpful they can be.
Start saving for emergencies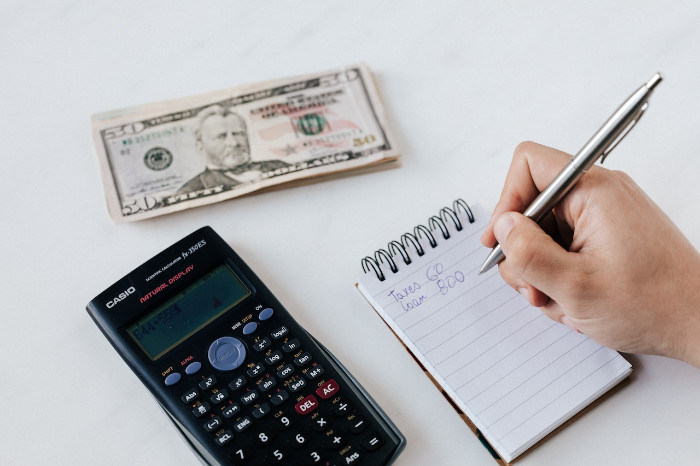 Many people find themselves in difficult financial situations because they don't have any savings to fall back on.
If you're one of those people, it's time to start changing your habits.
Begin by setting aside a small amount of money each month to put into a savings account.
You may not think that you can afford it, but even a few hundred dollars can make a big difference if you ever find yourself in an emergency.
And as your savings starts to grow, you'll be surprised at how much easier it is to resist the temptation to spend it on non-essentials.
So take the first step today towards financial security by starting to save for emergencies.
You'll be glad you did if and when tough times come knocking at your door.
Start a side hustle to earn extra cash
If you're struggling to make ends meet, one of the best things you can do is to start earning some extra cash.
There are a number of ways to do this, but one of the easiest is to start a side hustle.
A side hustle is simply a way to earn money outside of your normal job. This could be anything from starting a blog to doing odd jobs for people in your community.
And the best part is that there are no limits to how much you can earn.
So if you're looking for a way to get out of debt, consider starting a side hustle. With a little extra cash coming in each month, you'll be surprised at how quickly you can pay down your debt.
Whether you talk to your creditors, consolidate your debts, or start a side hustle, taking action is the key to getting out of debt. So don't wait any longer, get started today.
The Bottom Line, No one ever said that managing money was easy, but with a bit of organization and effort, you can get your finances under control.
These tips should help you get started on the right track. Don't be afraid to ask for help if you need it – there are many organizations and professionals who can offer guidance and support.
And most importantly, remember to stay disciplined and stick to your budget! By following these simple steps, you'll be well on your way to financial stability.