Looking to make some extra money with minimal effort?
Wouldn't it be fantastic if you could receive payment for activities that you already do on your phone, such as shopping, playing games, or watching videos?
Good news! If you've answered yes, there are tons of apps that will compensate you for using them.
Some of these money-making apps can even help you rake in up to $500 per month – how amazing is that?
In this blog post, we'll be unveiling 11 of the most profitable applications that can help you make money in no time.
You'll learn how much cash to anticipate, how to get going with these apps, and what red flags to look out for while using them!
1. Rakuten
Rakuten is an app that pays you to shop online and in stores.
You can earn up to 40% cash back on everyday purchases at over 2,500 stores like Macy's, Kohl's, Best Buy, and more.
You can reap the rewards of cashback when you schedule your travels, purchase gift cards, order food delivery, and more through this free app.
As a bonus incentive for joining their platform with our invite link here, get a free $30 after you spend $30.
Don't miss this incredible opportunity – Join now! Here
Rakuten is available on iOS and Android devices and on the web. You need to have a minimum balance of $5 to receive a payment via PayPal or check every quarter.
2. Cash App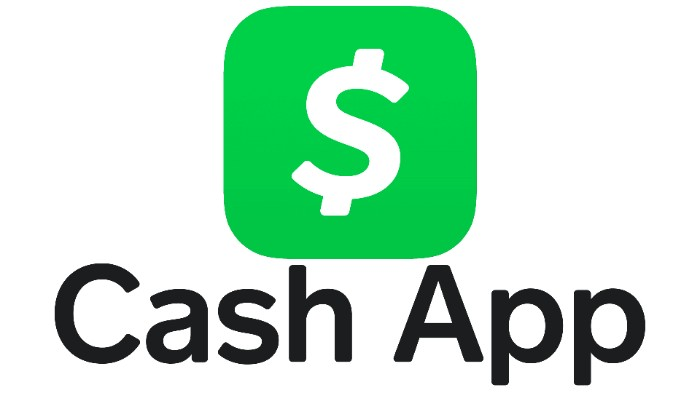 Cash App is a popular app that lets you send and receive money instantly to anyone who has the app.
You can also use it to buy and sell Bitcoin, invest in stocks, and get discounts at your favorite merchants with the Cash Card.
But did you know that you can also earn money with Cash App?
Shopping with the Boost feature can now net you cash back, and if your friends sign up using your invite link, you also get rewards.
You'll even earn interest on any funds deposited into your Cash App account!
So don't wait – Try it today with our invite link here and score an extra $5 when you do.
Cash App is a money-making app available on iOS and Android devices. You need to link a bank account or a debit card to use the app.
You can withdraw your money via your Cash Card or transfer it to your bank account.
Download our free E-book today and start learning how to create wealth for yourself!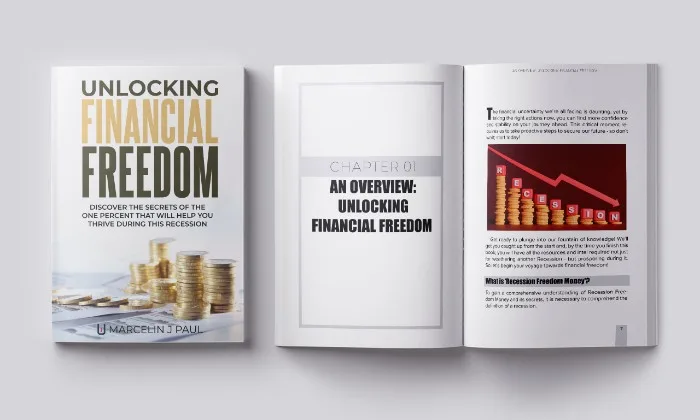 3. Solitaire Cube
If you're a fan of Solitaire, Solitaire Cube is the perfect app for you!
This application allows players to compete against each other in real-time tournaments with classic solitaire.
You can win cash prizes by beating your opponents and ranking high on the leaderboard.
The app is free to download and play, but you can also enter paid tournaments with entry fees ranging from $0.60 to $215.
Solitaire Cube is available on iOS and Android devices.
However, real-money tournaments are unavailable in some states due to legal restrictions.
You can withdraw your winnings from your PayPal account via PayPal once you reach a minimum balance of $10.
4. Swagbucks
Swagbucks is one of the most popular and trusted apps that pay you to use them.
You can earn points (called SB) by completing various tasks, such as answering surveys, watching videos, playing games, shopping online, and more.
You can then redeem your points for cash via PayPal or gift cards from hundreds of retailers like Amazon, Walmart, Starbucks, and more.
Check out Swagbucks Here and get 150SB.
Swagbucks is available on iOS and Android devices and on the web.
You can sign up for free and get a $10 bonus when you make your first purchase through the app.
You can also earn extra points by referring your friends and family.
Related Reading:
5. Field Agent
With Field Agent, you can get paid for completing simple tasks in your local area.
Get paid simply for doing the things you love – like taking pictures of products and displays, comparing prices between stores, or answering surveys about your shopping experiences.
This user-friendly app offers a wealth of opportunities to make extra money online – what are you waiting for?
Download it now and start making some cash!
Embrace assignments that fit within your schedule and geographical area.
Earnings range from $2 to a maximum of $20 per assignment, depending on the job's difficulty level and duration.
Now you can conveniently take advantage of quick rewards with Field Agent, available on both iOS and Android devices.
With PayPal integrated into their system, payments are made with lightning speed – within 48 hours of each task being completed!
All you have to do is meet the age requirement of 18 years old and be a resident in one of these countries: the US, Canada, UK, Australia, South Africa, Mexico, or Romania. It's that simple!
6. InboxDollars
Earn amazing rewards with InboxDollars!
This incredible app will pay you for completing a variety of activities, such as reading emails, taking surveys, watching videos, playing games, and cashing in coupons.
Sign up today to receive your first payout!
With this convenient application, you can easily make cash while having fun at the same time!
Shopping online through the InboxDollars app and you'll be rewarded with real cashback from over 2,000 stores.
Imagine earning money for that – hard-earned dollars just for shopping in your spare time!
Plus, unlike other apps, InboxDollars pays out genuine currency rather than measly points or credits. What are you waiting for?
Signing up for InboxDollars is free, easy, and quick – plus you'll get a $5 bonus just for joining!
The app works on iOS and Android devices as well as the web.
It's incredibly easy to receive a payment once your account balance reaches $30 or more – you can either choose a check or gift card!
7. Opinion Outpost
Are you passionate about voicing your opinion on everyday products and services?
Or maybe it's all about the rewards for you. Either way, Outpost is the perfect place to be!
How it works in 3 simple steps
Fill in short, online surveys.
Earn points when you finish.
Redeem your points for cash and other rewards.
Your voice matters! Prominent companies value your opinions and are eager to hear what you have to say. Make yourself heard today.
With your valuable feedback, they can refine their products (or services) and construct even better ones while keeping you — their customers — content.
How could companies know your opinion without having an Outpost to collect it?
That's why Opinion Outpost is here! They provide a link between you and the brands you love so that your voice can be heard clearly.
8. Google Pay
Make paying for goods and services online or in-store just a tap away with Google Pay!
Whether it's to an acquaintance, family member, or even your neighbor – you can securely send and receive money to anyone who has either their email address or phone number on hand.
What puts Google Pay ahead of other payment apps is that it rewards you for using it!
Get real cash for shopping with eligible retailers, earn cash rewards only through completing thrilling challenges and quests, and get bonus scratch cards when you invite your friends.
What are you waiting for? Start cashing in now!
With Google Pay, you can easily access your funds anywhere and anytime with the simple tap of a button.
Whether it be through an iPhone or Android device, linking a bank account or debit card is all that's needed to use this helpful app.
Not only do you have the ability to withdraw money directly from your associated bank account, but also transfer those funds over into PayPal – creating even more convenience for yourself!
Related Reading:
9. Ibotta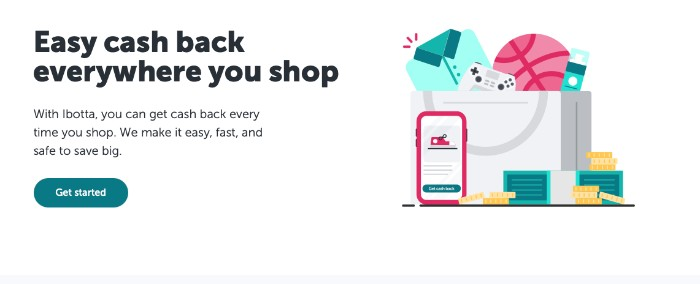 Unlock rewards simply by shopping at your favorite stores with Ibotta!
With this innovative app, you can easily earn cash back on groceries and other essentials from over 300 retailers like Walmart, Target, Kroger, and more.
Just scan your receipts or link up your loyalty cards to start receiving free money back right away!
Unlock cashback whenever you make purchases from over 500 major online stores such as Amazon, eBay, Groupon, and more – all through the app!
In addition to that, reap even bigger rewards by completing tasks and challenges or inviting your friends to play games.
With Ibotta, you can use your iOS or Android device to make the most of your purchases.
Once you've earned at least $20 from shopping through the app, request payment via PayPal, Venmo, or gift cards – it's fast and easy!
10. Mistplay
With Mistplay, you are rewarded for playing games on your phone!
Pick from an array of genres – puzzle, strategy, action, and more – with hundreds of thrilling titles to choose from.
Enjoy the satisfaction that comes with earning points every time you play a game – it's simply too good to be true.
So why not get paid for something as enjoyable as gaming?
Take part in an array of games, missions, and levels to accumulate points that you can use for remarkable rewards such as Visa or Mastercard pre-paid cards with cashback, and gift cards from the likes of Amazon, the Google Play store, & iTunes!
Invite your friends to join in on the fun too and gain extra bonus points!
Android users only can unlock the rewards of Mistplay!
You must amass at least 1,500 points (the equivalent of $5) before you are able to request a payment.
11. Dosh
Dosh is the ultimate app for those who want to get rewarded for their shopping sprees!
Shop at any of thousands of stores and restaurants near you, and enjoy generous cashback rewards with every purchase.
Get rewarded with up to 10% of your purchases with Dosh!
Linking a credit or debit card is all it takes to instantly start earning cash back when you shop at participating merchants.
With the app, you can earn cash back when reserving hotels and a bonus of $5 for every friend who connects their card and makes a purchase.
Both iOS and Android users are in luck; Dosh is accessible on both devices.
To request payment via PayPal or direct deposit, you will need to maintain a minimum balance of $25.
Key Takeaway
The main point of this blog post is that there are countless apps that will reward you for performing various tasks. With these applications, you can generate cash back, incentives, points, or gift cards easily by doing actions such as shopping online, playing games on your phone, viewing videos, and more – all activities that you most likely engage in any way!
If you're looking to make a bit of additional income each month without expending too much effort, these apps are perfect for the job. But be sure to read and abide by their rules and conditions, as well as privacy policies prior to using them.
Plus, don't forget that you must pay taxes on your earnings! With this in mind, if used correctly these apps can help bring some extra cash into your pocket every month with minimal hassle.
Frequently Asked Questions
Q: Are these apps legit and safe to use?
A: Yes, these apps are legit and safe to use. They have been verified by reputable sources and have positive reviews from users.
However, you should always read the terms and conditions and privacy policies of each app before using them. You should also avoid sharing your personal or financial information with anyone you don't trust.
Q: How much money can I make with these apps?
A: The amount of money you can make with these apps depends on several factors, such as how often you use them, how many tasks you complete, how much cash back or rewards you earn, and how many referrals you make.
Some apps may have limits on how much you can earn per day, week, or month. You can expect to earn anywhere from a few dollars to a few hundred dollars per month with these apps.
Q: How do I get paid by these apps?
A: The payment methods vary by app, but most of them offer PayPal, Venmo, direct deposit, or gift cards as options. Some apps may require you to have a minimum balance before you can request a payment.
Some apps may also charge fees or commissions for processing your payments. You should always check the payment details and policies of each app before using them.
Q: Do I need to pay taxes on the money I earn from these apps?
A: Yes, you may need to pay taxes on the money you earn from these apps. The IRS considers any income you receive from these apps as taxable income.
You may receive a 1099 form from some of these apps if you earn more than $600 in a year.
You should consult a tax professional for advice on how to report and pay taxes on your earnings from these apps.
Final Thoughts on The Best 11 Apps That Pay You Money to Use Them
If you're searching for methods to add some extra cash into your pocket this year, look no further!
We've rounded up a selection of the most profitable apps that will reward you just by using them regularly.
With minimal effort required on your part, you can start collecting much-needed income in 2023 with ease.
Undoubtedly, these apps are not going to make you a millionaire in an instant.
However, they can assist you with boosting your income and saving you more money even on the items that you already purchase.
Don't wait any longer – download these apps now and start making money from the comfort of your home!