Did you know that millions around the globe are burdened by a seemingly never-ending cycle of debt?
According to a recent survey by Experian credit bureau, the average American carries over $90,000 in debt, including consumer debt, credit card debt, personal loans, mortgages, and auto loans.
This debt load has increased in 2022 due to factors such as inflation, increased consumer demand, and near-full employment levels.
Although a certain amount of debt is sometimes necessary to achieve major objectives such as buying a house or attaining an education, excessive debt can be overbearing and deter individuals from obtaining their financial aspirations.
A debt-free life can bring remarkable peace of mind and financial protection, granting individuals the power to finally feel liberated.
Don't be overwhelmed by your financial obligations!
If you dedicate yourself to smart budgeting and debt-reduction strategies, you can become debt-free within six months.
In this article, we provide a comprehensive strategy for crushing debt and achieving financial liberation.
We'll guide you step-by-step on how to pay off debt rapidly so that you can gain control over your life!
Related Reading:
Evaluate your Financial Situation
The first step in becoming debt-free is to assess your current financial situation.
Take a few minutes to consider the following questions:
What are your current debts?
How much do you owe in total?
Who is your creditor(s)?
What interest rates do you pay on each debt?
Are any of these debts tax deductible?
Organize Your Debts
Once you have a comprehensive picture of your debts, it's time to organize them.
Create a spreadsheet in which you list out all of your debts on one side and the associated interest rates and minimum payments on the other.
At this point, you should also decide if you are going to consolidate any of your debt into one monthly payment for one loan.
If you decide to do this, make sure that your new interest rate is lower than what you are currently paying on your existing debt and that the term of the loan is shorter than it would have been without consolidation.
Related Reading:
Create a Debt-Reduction Strategy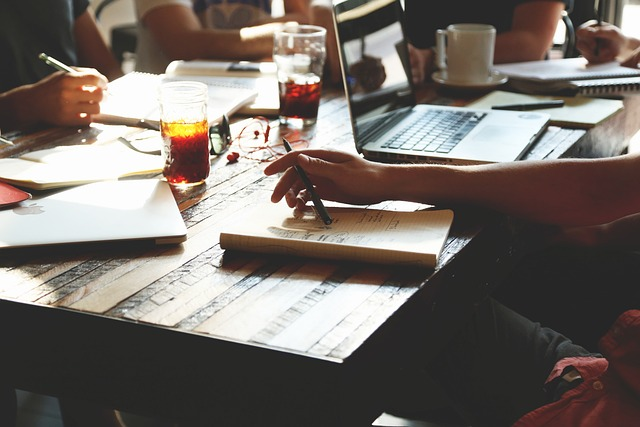 Now that you have an understanding of the debts you owe and the associated interest rates, it's time to create a debt-reduction strategy.
There are two popular methods for reducing debt: the debt snowball and avalanche strategies.
The snowball method involves your monthly payments and paying off your smallest debts first while maintaining minimum payments on all of your other debts.
This approach allows you to get out of debt and make quick progress on one loan and gives you the motivation to continue.
If you are looking for a more efficient way to pay down debt, consider using the debt avalanche strategy.
This involves focusing on reducing your highest-interest debts first while maintaining minimum payments on all of your other loans.
Whichever method you choose, make sure that you adhere to it consistently, and don't forget to factor in any additional money you can put towards the debt.
Stick to Your Plan
Once you have a plan for reducing your debt, you must stick to it!
Remind yourself of your goal and why you are doing this.
It will be difficult at times, but if you remain persistent, you will achieve your goal of becoming debt-free!
Seek Professional Help
If your debt load is too large for you to handle on your own or if the interest rates are too high for you to make meaningful progress, it may be necessary for you to seek professional help.
Several organizations specialize in personal finance, debt consolidation, credit counseling, and budgeting advice.
Take the time to research these options carefully and select one that best fits your financial needs.
By utilizing professional help, you can become debt-free in a shorter amount of time and save money on lower interest rates and payments in the long run.
Achieve Financial Freedom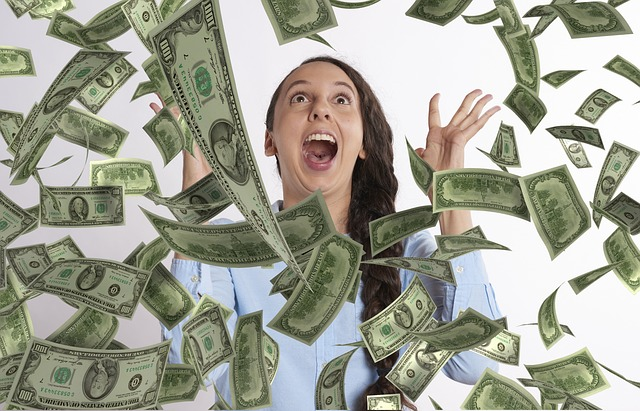 Becoming debt-free is an achievable goal with the right amount of dedication and commitment.
By creating a plan and sticking to it, you can achieve financial freedom and be liberated from the burden of debt.
Take control of your finances today and start pursuing a life free from debt!
This includes understanding your income, expenses, and debt obligations.
Take a close look at your bank statements, credit card bills, and other financial documents to get a clear picture of your financial health.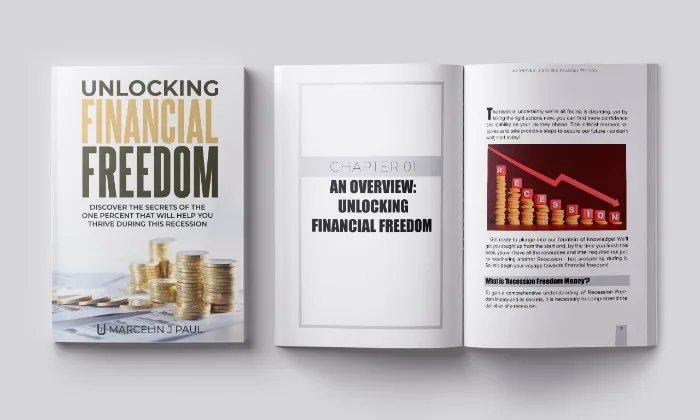 Spending Habits
Next, it is imperative to uncover your spending habits.
To gain control of your finances, it is essential to monitor your outgoings and recognize places where you can trim down.
You could be astonished at the amount of money you're shelling out on dining, entertainment, or subscription services.
By cutting down on these costs, more of your finances can be allocated to paying off any owed debts.
Lastly, you'll want to determine the amount of money that is feasible for paying off the minimum payment on your debt each month.
Depending on your financial standing and the money that comes in and goes out of your loan and accounts, this will be decided.
Your ultimate goal should be to dedicate at least 20% of your income toward debt repayment, but depending on your unique financial situation, you may need to adjust this percentage.
Create a Budget
Once you've gauged your financials, the next logical step is to construct a budget.
Establishing a budget is an essential component of any effective debt repayment strategy, as it allows you to monitor your spending habits, set financial objectives, and remain on course.
Crafting a budget begins by recording all of your recurring income and expenditure.
This entails rent or mortgage expenses, utility payments, grocery shopping costs, transportation fees and other primary outlays.
Subsequently, identify regions where you can reduce expenses like entertainment, dining out, or subscription services.
Ultimately, develop a realistic budget that you can stick to so that more of your money goes towards debt repayment.
Prioritize Your Debt
Not all debt is created equal.
Certain types of debt, like taking out a mortgage or student loans, can be advantageous because they help you build wealth and attain important goals.
Unlike "good" debt, such as your student loan debt, loans, and mortgages, high-interest credit card debt or other loan debts can be expensive and impede you from accomplishing your desired financial goals.
When it comes to tackling your debt, prioritize the smallest debt, with the most interest first as this will save you money in the long run.
Start by paying off small debts one at a time and work your way up to larger debts until all of your obligations are fulfilled.
Find ways to Earn Extra Income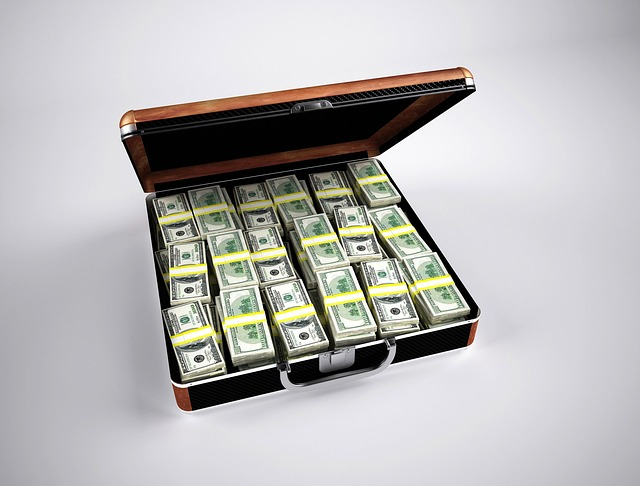 To become debt-free faster, you can cut down your expenses and prioritize paying off your debts.
Additionally, seeking out additional sources of income to make debt payments hasten the repayment process.
Maximizing your income could include something like a side gig, liquidating unwanted possessions, or finding paid freelance work.
If you're looking to bring in extra cash, there are a multitude of opportunities out there – all it takes is discovering the right fit for you.
Whether you opt to drive for a ride-sharing service or craft handmade items on Etsy, there are plenty of simple ways to make money.
By generating extra income, you can allocate a greater amount of extra money back to tackling your debt each month – this makes it easier and faster for you to become free from debt.
Related Reading:
Stay Motivated and Persistent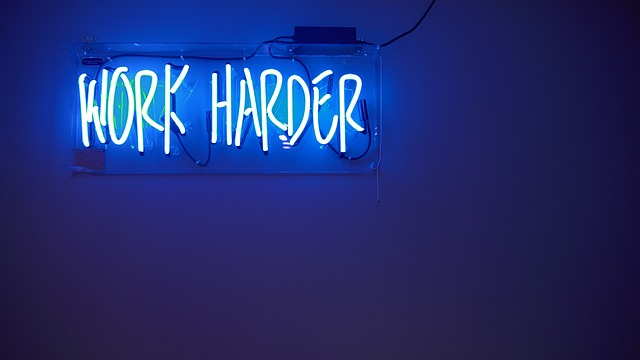 Pursuing debt-free life can be a difficult and lengthy journey, but it is worth the effort in the end.
In times of doubt, keep your financial objectives in mind and rely on support systems such as family, friends, or debt counselors.
To stay motivated and committed, it's important to remember why you want to become debt-free in the first place.
To keep you driven, set mini objectives as you go.
For example, aim to pay off a certain amount of debt each month, and celebrate when you pay off a specific debt in full.
Don't go at it alone! Join online communities or enlist a family member or friend to join you in achieving debt-free success.
Having someone to hold each other accountable and provide support along the journey will only make becoming debt-free easier.
With the proper strategies and expert guidance, you can quickly become debt-free in no time!
Key Takeaway:
Achieving debt-free status in half a year demands dedication, concentration, and an effective strategy.
By thoroughly analyzing your financial circumstances, constructing a budget plan, giving priority to paying off debts first, gaining supplemental income sources, and staying driven – you can empower yourself financially toward ultimate freedom.
Aiming for little objectives on the road to debt-free living, finding support and accountability partners, and keeping your eyes on the prize of financial stability are essential.
Even though you may have to make certain modifications in how you live and some sacrifices along the way, it will all be worth it in due time as you reap stress relief benefits, economic security advantages, and more freedom.
Final Thoughts on Being Debt-Free
Becoming debt-free in six months may seem intimidating, however with the correct tactics and determination it can be a reality.
By taking a close examination of your financial landscape, constructing a budget that works for you, setting debt priorities, earning extra income, and staying motivated along the way, you can gain command over your finances and ultimately achieve financial freedom.
Staying resolute and concentrating on your aspirations is the key to finally attaining financial freedom.
Even though it may be difficult in some cases, the payoff of financial security, reduced anxiety and enhanced independence is more than worth the effort.
Now is the time to take control of your finances and begin your journey toward a debt-free life in as little as six months!
People Also Ask About How to be Debt-free in 6 Months
Q: Is it really possible to become debt-free in just six months?
A: Yes, it's possible to become debt-free in six months if you have a plan and are committed to following it.
However, it's important to note that the timeline may vary depending on your individual financial situation and the amount of debt you have.
Q: How can I stay motivated and committed to paying off my debt faster?
A: To stay motivated, try setting small goals along the way and celebrating your progress.
You can also find support and accountability by joining online communities or finding a friend or family member who is also working towards becoming debt-free.
Remember to focus on the rewards of becoming debt-free, such as increased financial stability and reduced stress.
Q: Should I focus on paying off my highest-interest debt first?
A: Yes, it's generally recommended to prioritize paying off high-interest debt first, as it will save you more money in the long run.
Q: Do I need to make major lifestyle changes to become debt-free?
A: It depends on your financial situation. While making major lifestyle changes can certainly help you save money and pay off debt more quickly, it's not always necessary.
Simple changes such as cutting back on unnecessary expenses and finding ways to earn extra income can also make a significant impact.
It's important to find a balance that works for you and your financial goals.
Q: Can I still have fun and enjoy life while paying off debt?
A: Absolutely! Paying off debt doesn't mean you have to give up all of the things you enjoy.
You can still budget for entertainment and fun activities, but it may require some creativity and planning.
Consider finding free or low-cost activities, using coupons, or planning social events at home instead of going out to expensive restaurants or bars.
Remember, the key is to find a balance that works for you and your financial goals.