Can Mindset Really Make a Difference in Financial Success?
Our psychological perspective is essential in forming our values, opinions, and actions.
Our self-perception, our ambitions, and the capacity to reach them can all have a substantial effect on our achievement levels and overall health.
A mental attitude is key to achieving financial success.
In this article, we will examine the contrast between poverty and rich mindsets and how they both influence our everyday habits & behaviors.
By exploring various socioeconomic perspectives, we will create an understanding of the attitudes and beliefs that enable or prevent financial success.
Overview of Poverty and Wealth Mindsets
Having a poverty mindset can be self-sabotaging, as it consists of restricting beliefs and pessimistic internal dialogue that holds us back from realizing our highest potential.
This state of being is marked by a lack of self-assurance, dread of failure, and an inability to think ahead.
In contrast, a rich mindset involves one believing in their success and speaking positively to themselves with the goal of achieving financial freedom.
An entrepreneurial spirit is characterized by calculated risks, a long-term vision, and an ownership mindset.
Key takeaway: Our mindset plays a critical role in shaping our beliefs, attitudes, and behaviors, which can significantly impact our financial success and overall well-being.
Importance of Understanding Mindsets for Personal Growth and Success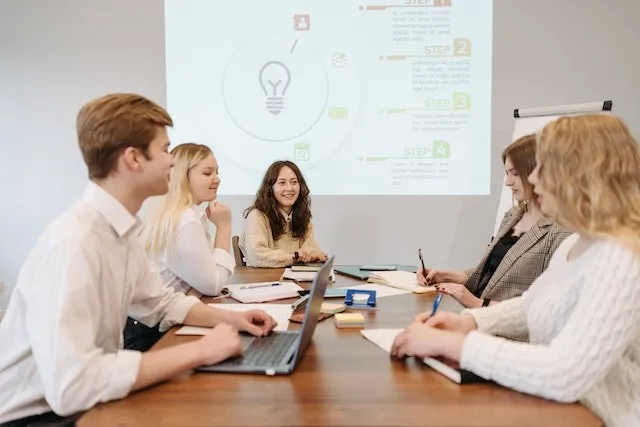 Knowing the distinction between poverty and wealth mindsets is key to achieving individual growth and success.
Our mental attitude can profoundly shape our willingness to take risks, how we make choices, and ultimately determine our outlook on life.
Uncovering the limiting beliefs clouding our minds and holding us back from success can help propel us forward toward achieving our goals.
By recognizing these thought patterns, we unlock tremendous potential for personal growth and progress.
Characteristics of a Poor Mindset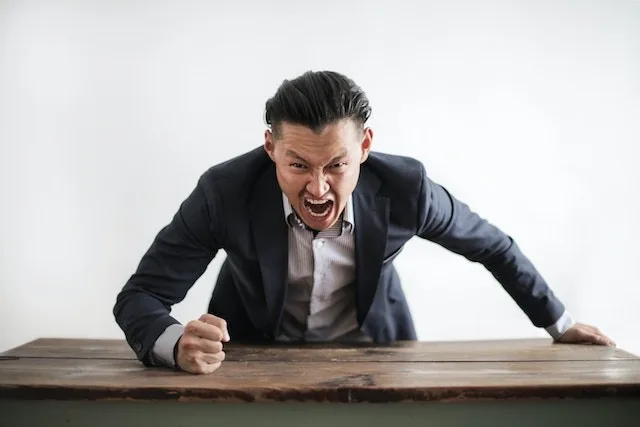 A poverty mindset is a detrimental thought process, consisting of self-defeating attitudes and inadequate convictions.
Here are some traits that characterize a negative mindset:
Negative Self-Talk and Limiting Beliefs
A poor mindset sticks to things like "I can't do this" or "I'm not good enough"
Fear of Failure
The fear of failure keeps people from taking risks and prevents them from trying new things.
poor mindset deludes one into believing that failure is not an option.
Those with poor mindset beliefs suffer from crippling self-talk and entrenched beliefs that restrict their potential.
Too often, individuals succumb to self-doubt, feeling as if they lack the intelligence or talent needed for success.
Fear of failure and a reluctance to take risks are often signs of an unhealthy mindset.
These feelings can be debilitating, preventing individuals from reaching their true potential.
People may be hesitant to challenge themselves and take potential risks that could result in failure, rather than leaving the safety of their comfort zone.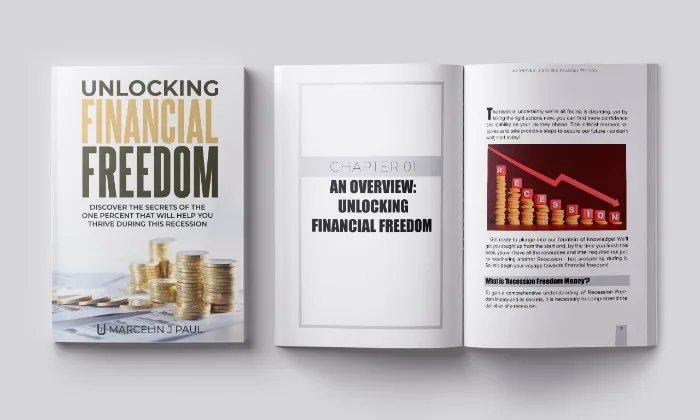 Short-Term Thinking and Lack of Planning
People with poor mindsets frequently think in the present and find it difficult to devise long-term strategies.
Without tangible objectives or an actionable plan, their potential for progress is severely impaired.
People with a poverty mindset may be unable to plan for the future and instead react to the present moment.
This can lead to impulsive decisions that are not beneficial in the long run and may worsen their financial situation.
Lack of Confidence and Self-Worth
A poor mindset can breed a lack of self-belief and confidence, resulting in feelings of worthlessness.
Oftentimes, our own doubts and lack of self-confidence can limit us from reaching the highest heights in life.
If we put faith in ourselves and recognize our potential, nothing can stop us from conquering any goal!
Victim Mentality and Blaming Others
When it comes to exhibiting a poverty mindset, one may slip into feeling like an unfortunate victim of their circumstances, believing that they have no power over them.
They may point fingers at others for their lack of achievement or feel like the system is unfairly working against them.
Key takeaway: Understanding the causes and consequences of a poverty mindset is crucial for overcoming its limitations and creating a more abundant and fulfilling life.
Characteristics of a Wealth Mindset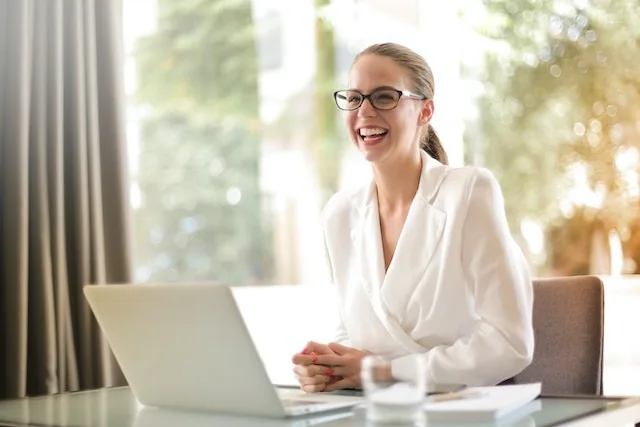 To cultivate a wealthy mindset, trust in yourself and your abilities is essential.
Positive affirmations and self-talk will serve as the foundation for achieving success.
Cultivating a wealth mindset involves the following attributes:
Positive Self-Talk and Empowering Beliefs
Boasting a wealth mindset, people tend to adopt positive self-talk and empowering beliefs that assist them to succeed.
Believing that anything is possible and failure is merely a stepping stone on the journey to success, they will rise to any challenge with determination.
Individuals with a wealth mindset have no hesitation in taking calculated risks to fulfill their aspirations.
They comprehend that achievement necessitates venturing out of their comfort region and making courageous decisions.
Related Reading:
Long-Term Thinking and Goal Setting
A rich mindset seeks to create an actionable plan and set tangible goals to ensure progress.
The ability to think ahead and plan in the long term is a key element of this mindset.
This involves setting objectives, breaking them into achievable steps, and executing the strategy.
A rich mindset celebrates and cultivates a successful wealth mindset that necessitates long-term planning and goal setting.
Those with a prosperous mindset are guided by their aspirations and have an actionable path to help actualize them.
Confidence and Self-Worth
Adopting a rich people mindset can open the way to greater self-assurance and appreciation of yourself.
Individuals with a wealth mindset possess an unshakeable faith in their abilities and potential, allowing them to confront any difficulties that stand between themselves and success.
A wealth mindset is an optimistic outlook that focuses on the potential for growth and progress. The rich mindset embraces competition.
It is so much more than just wealth accumulation, as it also emphasizes the importance of personal development and fulfillment.
Ownership Mentality and Personal Responsibility
Rich and successful people embrace an ownership attitude, taking responsibility for their lives and the decisions they make.
They perceive that they possess the power to shape their own destiny and manifest success.
Insights from Rich and Poor Mentality
To reach a comprehensive comprehension of wealth and poverty mentalities, it is worthwhile to gain insight from both abundant and destitute points of view.
Here are some perspectives from both sides of the equation:
Insights from Poor People's Perspective
Those with a poverty mindset often feel as though they are ensnared in their situation, unable to see a way out.
Without access to educational opportunities and resources, it can be difficult for people from impoverished backgrounds to develop the necessary skillset that would allow them to break away from their current circumstances.
The lack of accessibility only perpetuates poverty mindsets and continues the cycle of deprivation.
When we speak negatively to ourselves and build up limiting beliefs, it can be incredibly hazardous to our success.
We may begin to think that succeeding is impossible due to these inner thoughts, which in turn leads us not even trying hard enough – a self-fulfilling prophecy.
Insights from the Rich Perspective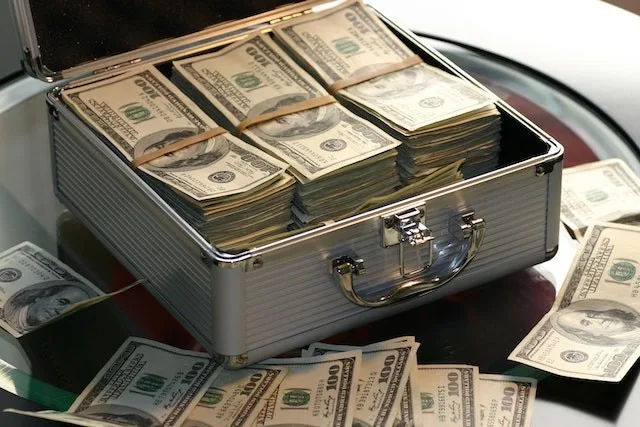 For individuals with a wealth mindset, their attention is on the objectives they aim to accomplish and what it will take to get there instead of fixating on obstacles and letdowns.
To achieve financial prosperity, it's imperative to take risks and be open to failure.
Taking personal responsibility and fostering an ownership mindset is essential for achieving sustained success and manifesting a life of abundance.
Related Reading:
Changing Mindsets
Transforming from a Poverty Mindset to Wealth is not an overnight process, but with the correct strategies and mindset shifts, it can be accomplished.
Here are some guidance points to transition your thoughts from a limited mindset to an abundant outlook:
Acknowledge any negative self-talk and restrictive thought patterns, then replace them with empowering statements and inspiring convictions.
Formulate distinct long-term objectives and construct a plan to accomplish them.
Be courageous and embrace the possibility of failure. Taking calculated risks is key to success!
Assume a sense of ownership and take responsibility for the choices you make in life.
Surround yourself with people that will motivate and inspire you, such as mentors, coaches, and peers who have similar goals.
By doing so, you open the door to a positive environment where your dreams can be achieved.
Shift your thoughts to the bountiful possibilities, and be thankful for what you already have, instead of dwelling on that which is lacking.
Transitioning your Mindset from Poverty to Abundance: Strategies for Realizing Financial Freedom.
To upgrade from a meager mentality to an affluent one, it is vital to recognize and face any boundaries we have constructed in our minds.
Establish meaningful objectives and formulate strategies around them; take risks with conviction yet remain aware of the consequences; finally, cultivate abundance as well as appreciation.
It is also important to surround ourselves with positive influences, invest in education and self-improvement, and take personal responsibility for our decisions and actions.
Despite the difficulty of overhauling our way of thinking, with stamina and commitment we can realize our desired life.
Gain Mastery Over Your Destiny: It's easy to become overwhelmed by a poverty mindset, however, it is essential that you remember every decision lies with yourself.
Concentrate on what you are able to control: your own thoughts and behavior.
Make the most of what you do have control over – your choices, actions, and mindset.
Forge Ahead with Confidence: Believe that you can progressively learn and enhance your abilities through dedication, effort, and practice.
Rather than cowering in fear of challenges, seize them as chances for personal development and knowledge.
Investing in education is a surefire way to break the shackles of poverty and empower those living below the poverty line.
When individuals unlock their knowledge, they open up innumerable possibilities for growth – both financially and personally.
Make an effort to invest in yourself through education and personal development, such as through attending classes, reading books, or acquiring new skills.
To achieve success, it is essential to be surrounded by those who bring a positive influence.
Our peers can significantly affect our attitude and conduct in life.
Surround yourself with uplifting people like supportive friends and family, mentors, or coaches who will empower your potential.
Up the ante: Combat the lack of positivity that comes with a poverty mindset by practicing appreciation and emphasizing affluence instead.
Set aside a few moments each day to express your appreciation for the blessings in your life.
Reflect on all that you have to be thankful for, and recognize the positive impact they bring.
Through the implementation of these strategies, as well as a shift in perspective, it is possible to overcome the poverty mentality and begin cultivating an attitude focused on prosperity.
It may take some time and hard work to adjust our mindset, yet with dedication and consistency it is absolutely achievable to build the life of our dreams.
Ultimately, transitioning from poverty to wealth requires a combination of mindset changes, self-improvement, and decisive steps in the direction of our targets.
Related Reading:
Are you curious to discover if your mindset leans towards prosperity or poverty?
Scoring: Give yourself one point for each (b) response.
0-2: You may have a poverty mindset that's holding you back from achieving your goals. Consider adopting some of the strategies outlined in this article to shift your mindset towards wealth and abundance.
3-4: You're on the right track toward a wealth mindset, but there may be some areas where you could benefit from further mindset shifts and personal growth.
5: Congratulations, you have a wealth mindset that's setting you up for success!
Keep up the good work and continue to cultivate an abundance mindset in all areas of your life.
The Bottom Line About the Rich and Poor Mindsets
Our attitude and outlook are key factors in developing our ideas, perspectives, and actions.
Our economic fortunes and overall levels of contentment can be heavily influenced by our attitudes toward poverty and wealth.
Comprehending the contrast between a mindset of poverty and one of wealth, then utilizing techniques designed to alter our perspective can lead us to an abundant life full of joy.
No matter our financial background, we all have the capacity to make impactful alterations that will shape us into who we want to be.
People Also Ask About the Rich and Poor Mindset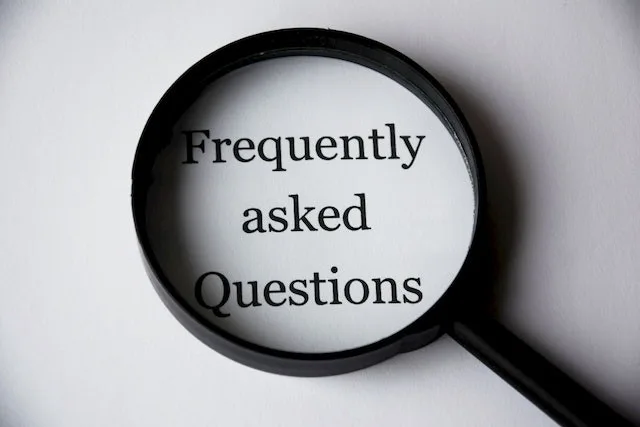 Q: Can mindset really make a difference in financial success?
A: Absolutely, our perspective can have a powerful influence on our opinions, actions, and ultimately, monetary achievements.
By cultivating the right mindset, we are able to cultivate lasting changes that positively affect our financial destiny.
People who are well-versed in the art of wealth management typically focus their energies on reaching specific goals, taking calculated risks, and maintaining an ownership mentality; this can lead to a level of long-term success that is unparalleled and financial abundance.
Q: How can someone change their mindset from poverty to a wealth mindset?
A: It may take effort and dedication, but it is achievable to modify your mindset with the appropriate methods and shifts in attitude.
Breaking the grip of poverty and cultivating a wealth mindset begins with recognizing any negative self-talk or limiting beliefs, setting clear objectives, and forming an actionable plan.
Additionally, it is important to take calculated risks, assume ownership in endeavors you pursue, focus on abundance rather than scarcity, and practice gratitude for all that has been given.
Q: Is poverty solely a result of a poverty mindset?
A: Poverty is a multifaceted difficulty, which can have its root causes in systemic imbalance, lack of educational and financial resources, as well as economic struggles.
Although a positive mindset is crucial for achieving financial success, it isn't the only factor.
Q: Can someone with a wealth mindset still experience financial struggles?
A: It's true that a wealth mindset is no guarantee of financial success.
Individuals with a wealthy outlook, however, tend to be better able to manage financial difficulties and reversals because they concentrate on their objectives and take responsibility for the choices they make.
Q: Can someone with a poverty mindset still achieve financial success?
A: Absolutely, it is conceivable for someone with a financial scarcity mentality to achieve fiscal prosperity.
Nevertheless, it requires an internal adjustment and a pledge to personal progression and refinement.
Altering one's mindset is a lengthy process that requires dedication and resolve, yet with perseverance, it can be done.