What is Green Banking?
Green banking is a sustainable solution for those looking to make an environmental impact.
Instead of opting for conventional banking services, green banking offers alternatives with less waste and greater sustainability.
Green banks are at the forefront of sustainable development, investing in green energy projects and fostering the use of digital payments over paper checks.
Furthermore, they make available loans to eco-friendly companies and collaborate with local, stately, clean energy projects as well as federal organizations that share the same environmental objectives.
This symbiotic relationship reduces their collective carbon footprint while advancing progress toward a more environmentally conscious future.
Green bank Customers benefit from more than just environmentally conscious banking services.
Many green bank accounts also offer competitive rates on savings accounts, checking accounts, and other money-related services.
As well as incentives for sustainable practices such as solar panel installation or energy-efficient home upgrades.
Additionally, green banks are often more likely to work with start-up businesses, individuals with low incomes, or other underserved populations than traditional banks.
Understanding Green Banking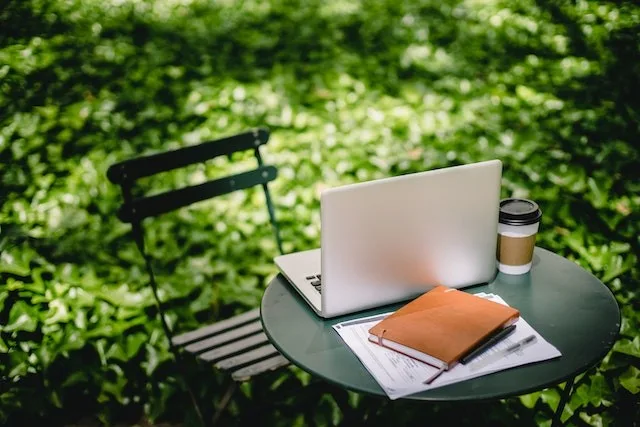 Reduce your environmental footprint by switching to green banking!
Also known as environmentally-friendly banking, this method helps reduce the negative impacts of traditional methods.
By utilizing digital banking platforms, mobile applications, and renewable energy options, you can experience a more efficient approach to day-to-day life.
Selecting these options is the perfect way for individuals and businesses to lower their carbon footprint, promoting a healthier environment and future.
Environmentally-friendly banking
Switching to "go green banking" can be beneficial in multiple ways, both personally and professionally.
Not only are you contributing to a greener future, but this type of environmentally-friendly banking option also offers rewards that make it well worth considering.
Make an Impact: Smart banking practices like online/mobile banking, and utilizing renewable energy sources can have a positive effect on your own or your business's carbon footprint.
Reduce Carbon Footprint: To reduce environmental impact, banks can minimize their physical presence and paper transactions, while also using energy more frugally.
Invest Responsibly and Support Sustainability:
When you invest in sustainable products and services, your money will be invested in environmental-friendly initiatives that guarantee a greener future for everyone.
Together we can promote responsible practices that benefit us all!
Take action to safeguard our environment now:
Selecting green banking options is a great way for individuals and businesses to make an impact on reducing their environmental footprint.
It's easy, sustainable, and will help protect our world for generations!
Going green for your banking needs is the way to go if you're looking for greater efficiency.
Opting in to digital-only banking, biometric authentication, and using blockchain technology can give you more secure and faster transactions while also saving resources in the process.
Improved customer service: Opting for green banking not only benefits the environment but also provides customers with improved service.
As an example, companies may offer customers online tools to monitor their carbon footprint and deploy AI-driven chatbots that provide 24/7 assistance with banking services.
Cost savings: With environmentally friendly banking decisions, both individuals and businesses can reap financial savings by minimizing energy expenditures and paper costs.
Choosing eco-friendly banking options offers a wide range of advantages.
It can reduce an individual's or business's carbon footprint, encourage sustainable companies and projects, enhance efficiency, as well as provide for a brighter future.
Overall, it is the most responsible way to do your part in creating a more sustainable world.
Related Reading:
Environmentally-friendly banking options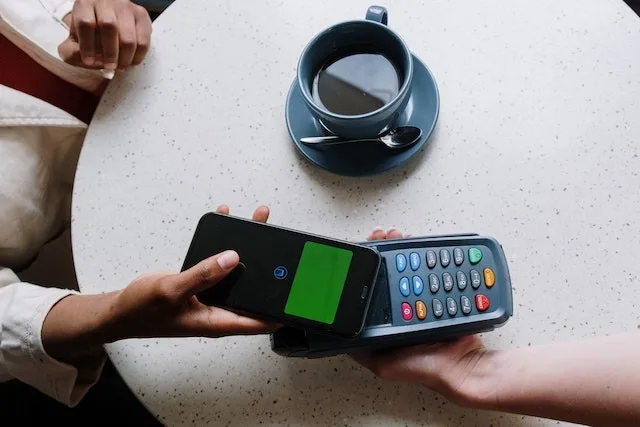 Easily take control of your finances with the convenience and efficiency of online banking!
Many banks are now offering their customers an effortless way to manage accounts, move money around, and pay bills through their website or mobile application.
Now you can stay up-to-date on all your financial activity without having to leave the house.
Eliminating the need for physical branches and paper transactions reduces both carbon emissions and waste.
Mobile banking: Mobile banking offers customers the same services as online banking, such as managing accounts and transferring funds, but does so through a convenient app accessible on smartphones.
Paying bills is also easy with this form of secure financial technology.
This is particularly advantageous for customers who are constantly on the move and don't have access to a laptop or desktop computer.
Green credit cards: Did you know that some credit card companies offer cards constructed from recycled materials or that utilize renewable energy?
Now, not only can you make purchases and get rewards with your credit card – but also be environmentally responsible while doing so!
Going green has never been easier! These cards provide a more sustainable option than traditional plastic credit cards.
Sustainable investment options: Take charge of your financial future by investing in banks prioritizing sustainability and environmental impact.
Nowadays, there are a plethora of options available to help you do just that!
By investing in these eco-friendly companies, customers can be sure that their money is being utilized to promote sustainable practices.
Community banks and credit unions: In comparison to the bigger national banks, community banks and credit unions usually have a more negligible environmental impact.
Rather than aiming to maximize profits, they prioritize the welfare of their local community and environment.
Digital wallet: If you're looking for a more secure payment method, why not try out digital wallets such as Apple Pay or Google Wallet?
Instead of relying on physical cards, these virtual solutions offer greater protection against theft and fraud.
So give yourself an extra layer of security by switching to a digital wallet today!
By making the switch to digital cards, we can reduce our reliance on plastic and lower the energy used in producing physical cards – an environmental win-win!
E-Statements: Make the switch from paper to paperless statements today and do your part in reducing paper waste and protecting our planet's trees!
Eco-friendly ATM: In the banking sector's pursuit of sustainability, several banks have begun to install ATM machines made from recycled materials and powered by renewable energy sources.
This has been an instrumental way of reducing their industry's carbon offsets.
The Environmental Impact of Traditional Banking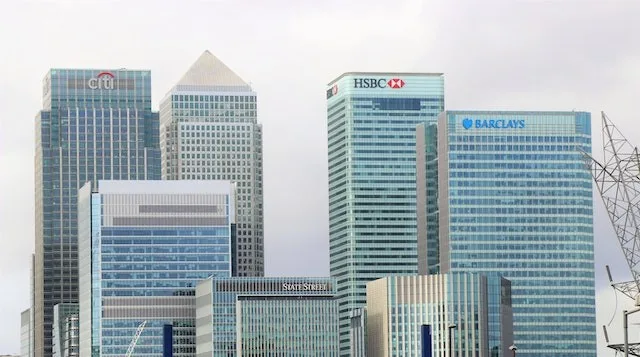 Traditional banking has a tremendous environmental footprint.
Branch operations necessitate energy and paper-based exchanges and ATM slips add to deforestation and squandering of resources.
Alternatively, digital banking eliminates the requirement for physical branches and paper-based operations, reducing carbon emissions and waste in its wake.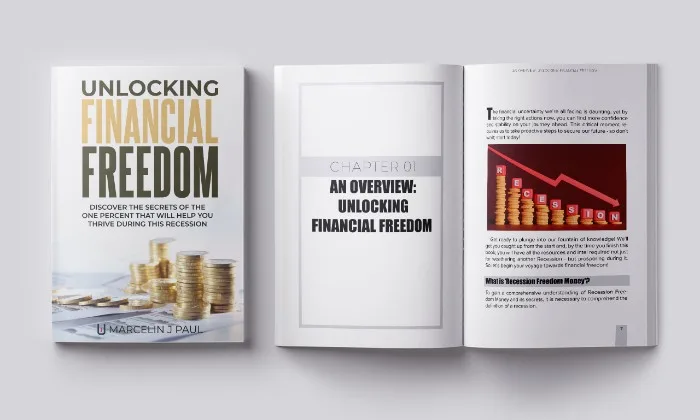 The negative impact of traditional banking
Outdated banking practices profoundly harm our environment, making it more and more difficult to protect the planet.
The wasteful use of paper is one of the most detrimental impacts traditional banking has on our planet.
Bank transactions, statements, and communications all require an excessive amount of resources to produce.
The production of paper leads to vast deforestation and its consequential waste, in addition to consuming energy that generates damaging greenhouse gases.
Traditional banking is also damaging to the environment due to its energy-intensive processes.
Physical branches consume lots of electricity to keep the lights on, heat up the building, and power ATM machines and servers – all activities that contribute greatly to carbon emissions.
Furthermore, because traditional banks use fossil fuels to power their operations, they are contributing to air pollution and the current climate crisis.
Furthermore, the need to commute and utilize transportation services to physical branches contributes significantly to environmental harm by releasing harmful emissions into the air.
Moreover, traditional banking is also responsible for the production of electronic waste.
Discarding antiquated ATMs, computers, and other electronic devices poses a substantial ecological peril.
It is evident that conventional banking systems are a major contributor to environmental degradation as they rely heavily on paper, energy consumption, transport, and digital waste.
Transitioning to green banking options, like online and mobile banking, can reduce the harmful impacts of traditional banks while helping us pave the way for a brighter future.
Environmental benefits of adopting green banking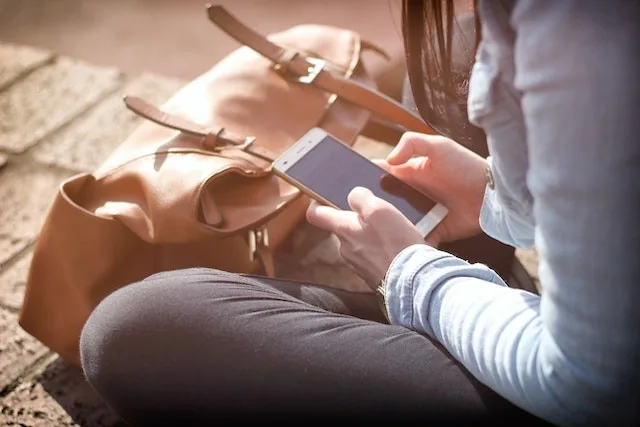 By transitioning to green banking, individuals and businesses have the power to reduce their carbon footprint and enjoy a plethora of other environmental advantages.
Green banking is revolutionizing the way financial services are delivered, with a key component being lower carbon emissions achieved through reduced physical branches and less reliance on paper transactions.
Moving your banking to an online or mobile platform not only makes managing your finances more convenient but also helps the environment.
By eliminating physical branches, you are reducing energy consumption and carbon emissions associated with operating them.
Moreover, by embracing digital statements and wallets we can help reduce the need for paper altogether, leading to a vast decrease in deforestation and waste.
Utilizing renewable energy sources is yet another way green banking can proactively diminish its carbon footprint.
Numerous banks that are dedicated to environmental protection have committed their assets to renewable energy sources like solar and wind power.
By doing this, they can ensure a reliable source of power for their sustainable banking operations.
Decreasing the bank's dependence on fossil fuels helps to reduce its carbon footprint.
Green banking not only reduces electronic waste but also preserves energy thanks to its more efficient tools and techniques.
In fact, these cutting-edge technologies are made with a longer lifespan than conventional banking methods.
Therefore, green banking is the smarter choice for people who care about their planet!
Moreover, green banking is a viable option for those who desire to support companies and projects that are aimed at being environmentally friendly.
These banks have investment opportunities dedicated to businesses that prioritize sustainability and conservation as part of their mission making it easy for people to join the movement toward environmental protection through financial means.
Green banking can be a game-changer for individuals and businesses who are striving to reduce their carbon footprints.
Through the reduction of physical branches, paper transactions, energy consumption, and electronic waste, and investing in sustainable companies/projects it could prove monumental in helping with environmental conservation efforts.
Related Reading:
Go green banking disadvantages
One counterargument against green banking is that it may not be financially viable for certain banks or countries.
Making the switch to green banking requires significant investment in renewable energy sources, digital banking platforms, and other technologies which can be costly.
Furthermore, the long-term benefits of these changes may not be immediately apparent, meaning there could be a lack of incentive for banks to make the switch.
Moreover, green banking could be exacerbated by financial disparities leaving some countries and people unable to benefit from its potential environmental advantages due to lack of access or resources.
Additionally, some green banks may have fees and charges for certain products or services which could make them more expensive than traditional banks.
Finally, there is also the potential that green banking may not have a large enough impact on environmental degradation compared to other more prominent sources such as transportation or industry.
Ultimately, green banking may be a step in the right direction but it is not a panacea for climate change.
Related Reading:
How to Switch to Go Green Banking
Making the switch to green banking from major banks is easy and can be done with a few quick steps.
To start your journey to a sustainable banking experience, take the initiative to compare different eco-friendly options.
Investigate their features and make an informed decision for yourself; you'll be glad that you did!
If you're searching for a sustainable bank, it's wise to explore online and mobile banking options that are powered by renewable energy sources.
After you have discovered an ideal fit, transitioning is a breeze.
Without ever needing to leave your home, you can quickly finish the entire process online.
In many instances, there's no requirement for a trip to an actual branch!
Tips for green banking options
Make the switch to online and mobile banking for a more environmentally friendly option:
These green alternatives reduce physical branch visits, paper transactions, carbon emissions, and overall waste – all while still providing you with quick and secure access.
By searching for banks that use alternative sources of energy, you can be sure to make a positive impact on the environment.
Solar and wind power are just two examples of renewable energy sources being used by banks today!
If you pick a bank that implements these practices, your money will be invested in green initiatives and can make an impact on the environment.
Make the switch to e-statements today!
Not only will this significantly reduce paper waste, but it also contributes to saving our planet's precious trees.
Unlock the convenience of utilizing a digital wallet!
Instead of relying on cards, make use of Apple Pay or Google Wallet to quickly and securely pay for goods and services.
This is a great way to reduce plastic consumption and diminish the energy use that goes into manufacturing physical cards.
Go green with your credit card!
A few companies provide cards made from recycled materials and powered by renewable energy, making it easy to reduce your environmental impact while still enjoying all the benefits of a credit card.
To significantly reduce your carbon footprint, opt for one of these solutions today.
Invest your money responsibly by putting it into companies with eco-friendly initiatives.
Many banks provide opportunities that support sustainability and environmental preservation, so you can make a difference while making smart investments!
By investing in eco-friendly companies, you can ensure that your money is being used to support sustainability and green practices.
If you're looking for ways to reduce your environmental impact, consider a local community bank or credit union.
These institutions typically have a smaller environmental footprint than the large national banks – making them an ideal choice for those wishing to make more sustainable financial decisions.
Instead of placing their focus on maximizing profits, they prioritize the health and happiness of those who live in their local community and environment.
Take advantage of your bank's online tools to monitor and manage your carbon footprint.
Today, various banks provide customers with useful online platforms that allow them to assess the number of carbon emissions generated due to their account activities.
When selecting a bank, select one that actively promotes an environmentally conscious agenda.
Financial institutions have the capability to do their part in safeguarding our planet, and many of them are already taking measures to limit the environmental impact caused by their daily activities.
Enhance your knowledge: Stay up-to-date on the cutting-edge trends and developments in environmentally conscious financial solutions and technologies.
By doing so, you will be able to make informed decisions concerning the best banking option and how to manage your finances.
The Future of Go Green Banking
The potential to go green banking is virtually limitless, as new technologies and innovations continue to arise.
Blockchain technology is showing great promise in helping reduce energy consumption, making banking transactions more efficient and secure.
Current trends and innovations in environmentally-friendly banking
With the increasing awareness of our planet's well-being, there is a multitude of groundbreaking environmentally-friendly banking innovations that we should all be aware of.
As digital technologies become more and more advanced, online and mobile banking is becoming increasingly popular.
As a result, many banks are now providing customers with digital-only banking solutions!
By eliminating the need for physical branches, banks can shrink their environmental footprint and cut costs at the same time.
Blockchain technology is being explored as a means of reducing energy consumption and optimizing the speed of financial transactions.
By leveraging this innovative tech, we are able to improve sustainability and efficiency for businesses that rely on banking services.
Compared to traditional systems, blockchain-based solutions offer faster transaction processing and energy conservation.
Banks are rapidly embracing biometric authentication measures, such as facial and fingerprint recognition to bolster their security while reducing the utilization of paper.
Invest sustainably! Today, numerous banks offer options to invest in companies that are dedicated to sustainability and protecting the environment.
This is a great opportunity for customers to both support sustainable practices and manage their funds.
Make a difference with green credit cards!
Credit card companies now offer eco-friendly options that are crafted from recycled materials and powered by renewable energy sources.
Not only will you be making an impact on the environment, but you'll also enjoy the same benefits of traditional cards while being part of something bigger.
This is an ideal way for customers to help reduce their carbon impact and still enjoy the convenience of using credit cards.
This eco-friendly evolution is a positive step towards creating sustainable banking practices.
In order to cultivate a healthier planet, some banks are now providing online resources that allow customers to monitor the impact their bank accounts have on our environment.
With these tools, individuals can track and understand exactly how much carbon emission is created through their account activities.
In the eco-friendly banking sector, a shift towards digitalization, enhanced efficiency, and customer support, as well as renewable energy sources are becoming increasingly evident.
Banks are now investing more in making their practices transparent and assisting customers to comprehend how their banking habits affect the environment, allowing them to make conscious decisions that minimize their impact.
Future developments using blockchain technology
Blockchain technology is making waves in the financial sector and stands to revolutionize banking systems as we know them.
It's undeniable that blockchain usage will only continue to grow, bringing about a new era of unprecedented innovation for all involved.
Blockchain-based systems process transactions with remarkable speed and energy efficiency, thus reducing the amount of energy consumed and consequently cutting down on carbon emissions.
As the world increasingly moves to online and mobile banking, more banks are likely to embrace digital-only services as a way of staying competitive.
The rise of digital-only banking is rapidly becoming an unstoppable force in the financial industry.
By taking this step, we will be able to reduce the requirement for physical branches and their associated environmental costs.
Banks are encouraged to forge ahead with the construction of sustainable financing products that comply with environmental, social, and governance (ESG) standards.
With this, customers can support companies and projects that are dedicated to preserving the environment by investing in them.
Banks are transitioning to biometric authentication methods, such as facial and fingerprint recognition, for improved safety and a decrease in paper usage.
Banks will continue investing in renewable energy sources such as solar and wind power, aiming to make their operations sustainable and eco-friendly.
By utilizing this method, they can reduce their dependence on fossil fuels and consequently decrease their carbon footprint.
Banks are beginning to explore the potential of Virtual and Augmented Reality, which can provide users with engaging, all-encompassing experiences.
This could eventually mean that physical branches become a thing of the past!
By leveraging the power of Artificial Intelligence, banks are able to enhance customer service and reduce expenses while simultaneously amplifying sustainability.
AI-driven chatbots are revolutionizing the banking experience; they provide customers with round-the-clock support and access to their accounts, making physical branches no longer necessary.
Leveraging the Internet of Things (IoT), banks are aiming to bolster sustainability.
To do so, they are employing smart devices that monitor and regulate energy usage in their branches as well as other establishments.
In conclusion, the horizon of green banking prospects is brimming with promise due to recent technology and advances.
The evolving technology in the banking industry could drastically reduce its environmental burden.
Not to mention these advancements lead to better customer service, and enhanced operational efficiency.
Green banking – or eco-friendly financing – is a practical solution for the environmentally mindful.
With this banking approach, we are striving to reduce the ecological damage caused by traditional banking operations, such as physical branches and paper usage.
By investing in green banking, we are helping to ensure that our planet is a better place for future generations.
Thanks to modern technology, the whole world can benefit from its advantages – both financially and environmentally!
Not only does it aid in promoting sustainable companies and projects, but it also enhances the level of customer service provided while simultaneously reducing costs.
Choosing green banking options like online and mobile banking and utilizing renewable energy sources can significantly reduce an individual or business's carbon footprint.
By opting for these sustainable solutions, everyone can do their part in preserving our environment!
Not only does an eco-friendly bank open up a world of experiences, but it also gives you the opportunity to back up sustainable companies and projects that support environmental conservation.
Moreover, technology has an essential role to play in the growth of green banking.
Blockchain technology, biometric authentication, and digital-only banking are only a few examples of how technology can improve both the security and the efficiency of transactions.
The possibilities of green banking are truly exciting, with the introduction of new advancements and inventions consistently being unveiled.
The banking industry stands to benefit greatly from these innovative advancements, as they can reduce their environmental impact while simultaneously increasing efficiency and customer satisfaction.
Bearing this in mind, it is essential that individuals and businesses take into account the environmental consequences of their banking transactions and strive to make informed decisions by embracing eco-friendly banking practices.
People also ask
Q: What is go green banking?
A: Put simply, go green banking is a form of financial management that works to reduce the environmental consequences of traditional banking practices.
This can involve activities like digital banking, mobile banking, and harnessing renewable sources of energy.
What is socially responsible banking?
Making responsible financial decisions is of utmost importance, as these choices can have far-reaching social and environmental repercussions.
Banking with integrity is the key to an ethically sound future for us all.
This involves banking practices that take into account their environmental and social impacts.
We can promote sustainable practices by loaning to businesses and investing in renewable energy projects.
Furthermore, banks committed to social responsibility may prioritize providing financial services to underserved populations in addition to advancing financial literacy.
Q: How does traditional banking harm the environment?
A: The use of traditional banking is detrimental to our environment due to the vast amounts of paper, energy, and transportation that it consumes in addition to its contribution towards electronic waste.
Brick-and-mortar banks consume energy, while paper transactions and ATM receipts lead to deforestation and produce unnecessary waste.
Q: What are the benefits of choosing environmentally-friendly banking options?
A: By opting for eco-friendly banking solutions, you can reduce your own carbon footprint or that of your business, support sustainable organizations and projects, make processes more efficient and ultimately ensure a greener future.
Furthermore, it can help to save your hard-earned money by cutting down on both energy and paper costs.
Q: How can I switch to go green banking?
A: Transitioning to go green banking is straightforward and can be accomplished in just a few effortless steps.
Start your journey to a greener future by performing your due diligence and comparing environmentally-friendly banking options.
Locate banks that offer online, and mobile banking, as well as those utilizing renewable energy sources for their day-to-day operations.
Once you identify a suitable option, transitioning is simple and effortless; you can do it entirely online without ever needing to visit a physical branch!
Q: What are the current trends and innovations in environmentally-friendly banking options?
A: Today, individuals have multiple choices when it comes to eco-friendly banking solutions.
By utilizing digital-only banking and blockchain technology; incorporating biometric authentication; as well as investing in sustainable options and green credit cards.
One can easily reduce their carbon footprint while also tracking it accordingly.
Furthermore, the use of augmented reality or virtual reality has become a viable option for banks now too.
Whereas artificial intelligence and the internet of things are being utilized more frequently than ever before.
The remarkable advancements in the banking sector have both a positive effect on the environment and an immense potential to improve customer service and efficiency.
Clearly, these developments can revolutionize how banks interact with their customers while drastically decreasing the industry's environmental footprint!