Investing in Real Estate – Tips & Strategies for Beginners.
Investing in real estate is a popular and profitable way to grow your money.
It can generate passive income, increase in value over time, offer tax advantages, and provide diversification.
But getting started in real estate investing can be tricky.
Fortunately, there are many ways to invest in real estate that don't require a lot of money or experience, some of which involve leveraging other people's money and resources.
Here are five proven strategies for getting started in real estate investing:
1. Choose your investment strategy
If you're interested in investing in real estate, there are various strategies to choose from based on your goals, budget, risk tolerance, and time commitment.
Some popular options include:
Buy REITs (real estate investment trusts): Companies known as REITs own and manage properties that bring in income, such as malls, offices, hotels, apartments, and warehouses.
Most of the earnings earned by REITs are distributed as dividends to their shareholders.
This enables shareholders to receive regular income and capital gains without having to handle the properties themselves.
REITs can be easily bought and sold like other stocks on the stock market and exchanges.
However, since they are subject to market fluctuations, their market value alone may not accurately reflect the true value of the underlying assets.
Use an online real estate investing platform: Investors can use online real estate crowdfunding platforms to fund real estate projects.
These platforms offer a range of investment options, including debt, equity, and hybrid investments. Your returns will depend on how well the project performs.
Online investment platforms can provide access to various investment opportunities, including secondary markets where you can sell your shares to other investors.
It's essential to be aware that these platforms come with fees, risks, and due diligence requirements.
Invest in rental properties: If you purchase a rental property, you can earn monthly income by renting it out to tenants.
Additionally, you can make money from cash flow, appreciation, tax deductions, and leverage.
In addition, you will need to manage the expenses and obligations that come with owning and running the properties, which may include upkeep, fixing things that break, finding tenants, dealing with tenant problems, and following legal requirements.
Flip investment properties: The act of flipping houses involves purchasing a property at a low price, improving it, and then selling it quickly for a higher price.
By finding a good deal and adding value to the property, you can make a fast profit.
Additionally, it's important to consider the expenses associated with renovating the property, as well as the costs of holding, marketing, and selling it.
It's also crucial to be aware of the potential risks posed by market fluctuations and unforeseen complications.
Rent out a room: You can generate extra income by renting out a room or section of your property to guests or tenants on a short or long-term basis if you own your own home or have extra space.
Platforms such as Airbnb or VRBO can be used to advertise your space and find clients.
Generating additional income from your current asset can be easy and affordable by sharing your space with strangers.
However, it's important to note that you will need to adhere to the guidelines and laws of both your platform and the community.
Ready to Get Your Real Estate Business Rolling?
Earn unlimited 1.5% Cash Back on every purchase
With no limits to the amount, you can earn.
You can always redeem for cash back
Your Cash Back rewards don't expire as long as your account is open.
No annual fee
Find a credit card that provides the most benefits for you.
I suggest that if you are beginning your entrepreneurship, you should consider the Chase Ink Business Unlimited credit card as an excellent choice.
In my opinion and based on my experience, this card is a great option for entrepreneurs who are beginning their ventures. 
YOU CAN EARN A $1,000 BONUS CASH BACK
2. Do your research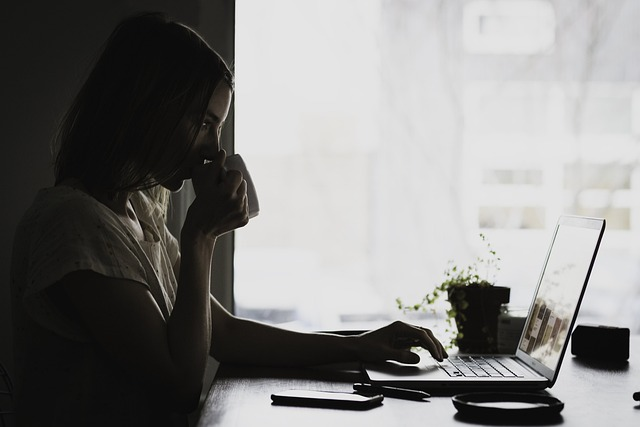 To make wise real estate investment decisions, it's essential to conduct proper research on factors such as market conditions, potential risks and returns, and successful strategies.
Consider researching the following areas before you hold real estate investing here:
Location: When considering real estate investments, it's crucial to take location into account.
Look for areas with high demand, room for growth, affordability, accessibility, amenities, and safety, as these factors can greatly impact the value and performance of the property.
To make an informed decision, it's important to take the local market conditions into consideration.
This includes factors like supply and demand, price trends, vacancy rates, rental yields, and competition.
You can use various online tools and data sources to conduct a real estate market analysis and compare different locations based on these criteria.
Property: To invest in a property, you need to assess both its physical characteristics and financial performance.
Physical characteristics include size, layout, design, condition, features, and functionality of commercial properties.
Financial performance entails evaluating income, expenses, cash flow, return on investment (ROI), and capitalization rate (cap rate) of the property.
Before buying the property, make sure you inspect it thoroughly and go through a due diligence process to verify its legal status, ownership history, title deeds, zoning regulations, taxes, liens, and any other issues that could impact its value or profitability.
Financing: To fund your real estate investment, you will need financing.
It's important to explore various options and sources of financing like mortgages, hard money loans, private money loans, seller financing, crowdfunding, or dipping into your own savings.
To make an informed decision, it is important to take into account various factors such as interest rate, loan-to-value (LTV) ratio, debt service coverage ratio (DSCR), amortization period, prepayment penalty, closing costs, and other terms and fees for each borrowing option.
Additionally, calculating your debt-to-income (DTI) ratio and credit score can help determine your eligibility and borrowing capacity.
3. Build your network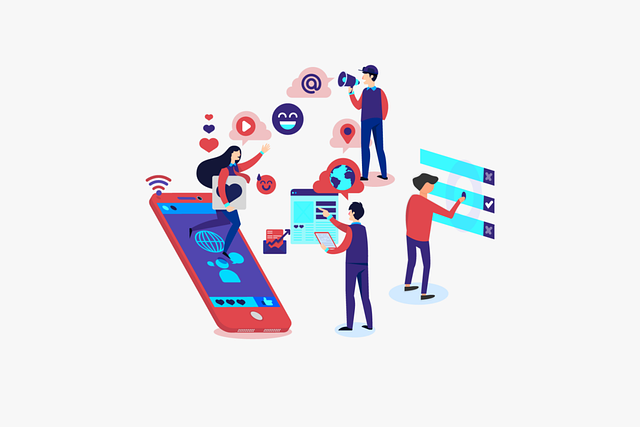 To succeed in the real estate investing business, it's important to establish a network of professionals and experts who can assist you in various aspects of your investment journey.
Consider connecting with individuals such as:
Real estate agents: If you are looking to purchase a property that meets your requirements, real estate agents can assist you.
They are licensed professionals who can negotiate the best price and terms with sellers, manage the paperwork and legal formalities, and help with the closing process.
Typically, they charge a commission based on a percentage of the sale price.
Real estate attorneys: Real estate attorneys are professionals who provide legal guidance for real estate deals.
They can assist you in reviewing contracts and documents, conducting title searches, resolving title issues and disputes, preparing and filing paperwork, representing you in court or arbitration, and safeguarding your interests as a buyer or seller.
Home inspectors: If you are planning to purchase a property, you can hire a home inspector who will examine it thoroughly and give you a comprehensive report on its current state.
The report will highlight any issues or defects that might impact its value or safety.
They can assist you in identifying necessary repairs or improvements before or after purchasing the property and provide you with estimates regarding related costs and time commitments.
Contractors: If you need any work done on your property, contractors are highly skilled workers who can help with tasks such as plumbing, electrical work, roofing, flooring, painting, landscaping, and more.
They can also provide estimates, bids, invoices, warranties, and guarantees for their work.
Property manager and managers: If you own rental properties, you can hire property managers to professionally manage them for you.
Property management companies can take care of several tasks such as tenant search and screening, rent collection, maintenance and repair services, eviction and legal procedures, record-keeping, and reporting to you at regular intervals.
Typically, they will either charge a percentage of the rental income or a fixed rate per property as a fee.
4. Learn from the experts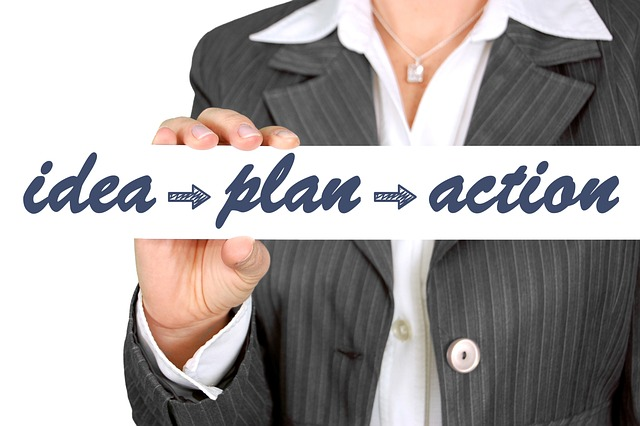 Investing in the real estate business involves a continuous learning process. Experts who have experience in this field can help you enhance your knowledge and skills. You can learn from them in various ways.
Read books and blogs: There are numerous books and blogs available that offer valuable insights and tips on real estate investing from various perspectives and experiences.
These resources cover a range of topics including real estate fundamentals, different strategies, niches, markets, trends, analysis, financing, taxes, legal issues, case studies, and success stories.
Listen to podcasts and videos: Many podcasts and videos are available featuring interviews and discussions with successful real estate investors sharing their stories, advice, and lessons learned.
You can access these on platforms including iTunes, Spotify, YouTube, BiggerPockets, Roofstock, Stessa, and more.
Join online forums and groups: You can participate in various online forums and groups to engage with other real estate investors who share similar interests and objectives as you.
Real estate investors can benefit from various online platforms such as BiggerPockets, Reddit, Facebook, and LinkedIn.
These platforms provide opportunities to ask questions, share experiences, receive feedback, learn from others' mistakes, find partners, deals, and resources, and connect with like-minded individuals.
Attend seminars and webinars: There are many seminars and webinars available that provide educational and motivational content on a variety of topics related to real estate investing.
These sessions are led by experts and successful investors who share their knowledge, tips, strategies, and secrets.
In addition, there will be opportunities to meet and network with other participants who could potentially be valuable contacts or partners for you.
Just keep in mind that certain workshops and online presentations might try to persuade you to purchase pricey courses or programs that make impractical promises.
5. Avoid common mistakes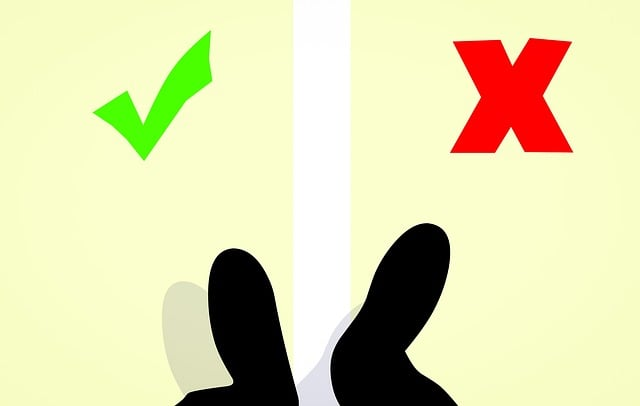 Investing in commercial real estate often involves risks and challenges that can lead to financial loss or missed opportunities.
As a beginner real estate investor, it's important to be aware of common mistakes and make an effort to avoid them. These mistakes include:
Paying too much for a property: Spending too much on your real estate investment property is one of the biggest mistakes to avoid in real estate investing.
You want to avoid spending extra money on closing costs or discovering a defect in the property that the inspector overlooked, as you don't want to invest in a property with too many issues.
In order to ensure you don't pay too much for a property, it's important to conduct thorough market research and compare similar properties.
Analyze the financial information and negotiate both the price and terms of the agreement. You should also have a contingency plan in case any unexpected issues arise.
Underestimating the costs and time involved: Novice real estate investors often make the mistake of not accurately estimating the time or money needed for their projects.
It's important to consider all possible expenses and potential delays, whether you're purchasing a rental property or flipping a house.
To determine the total cost of your project, don't forget to consider expenses such as repairs, renovations, maintenance, utilities, taxes, insurance, fees, vacancies, marketing, financing, and the value of your time and effort. It's essential to calculate your opportunity cost as well.
Overestimating your skills and knowledge: Many beginner real estate investors make a third mistake which is thinking they have more skills and knowledge than they actually possess.
Although confidence and ambition are good qualities, it is important to also acknowledge and accept one's limitations.
It's important to avoid assuming that you have complete knowledge of real estate investing and can manage everything independently.
It's essential to learn from those with more experience and expertise than you. Don't hesitate to ask for their advice and guidance when needed.
Additionally, delegate or outsource tasks that are outside of your capabilities or comfort zone.
Chasing trends and fads: Novice real estate investors sometimes make the mistake of following trends and fads without proper research and analysis, which is important to avoid.
Staying updated with the latest developments and opportunities is good, but having clear investment criteria and goals is crucial.
Before making any decisions, make sure to conduct proper research and fact-checking instead of blindly following others or the media.
Additionally, it's best to avoid entering over-saturated or overheated markets as you may end up buying high and selling low.
Lacking patience and discipline: Beginner real estate investors often make the mistake of being impatient and lacking discipline.
It's important to understand that real estate investing is not a quick and easy way to get rich. Achieving success in this field requires patience, effort, and persistence over time.
It's important to understand that investments may not yield quick results or profits, and it's equally important not to lose motivation in the face of obstacles or setbacks.
It is advisable to adhere to your plan and strategy, keep an eye on your progress, make necessary adjustments, and gain insights from your mistakes.
Additionally, having a long-range outlook and concentrating on gradually accumulating riches is crucial.
Final Thoughts on Real Estate Investing
Investing in real estate has the potential to be profitable and help you achieve your financial goals.
Achieving success in this endeavor necessitates meticulous planning, conducting research, building networks, learning, and steering clear of common errors.
includes accurately estimating costs, not assuming you have all the knowledge or skills needed, avoiding chasing trends and fads, exhibiting patience and discipline, and more.
By taking these steps and following our tips, you can set yourself up for success in real estate investing.
Frequently Asked Questions
Q: Why should I invest in real estate?
A: Investing in real estate is a wise strategy to grow your wealth.
Rental property investing enables you to receive passive income through rental payments, enjoy tax benefits, diversify your investments, and use your equity to purchase more properties.
Furthermore, you can take advantage of the increasing value of your properties over time and start investing.
Q: How can I invest in real estate without buying physical properties?
A: One can invest in real estate without owning or managing physical properties by purchasing shares of REITs. REITs are companies that own and operate income-generating properties.
Another option is to use online platforms that link you with real estate projects seeking funding. These platforms offer various types of deals, and you can earn returns based on the project's performance.
Q: Who are the people that I need on my team as a real estate investor?
A: Investing in real estate requires collaboration and teamwork.
To make the most of your investment journey, it is important to have a team of professionals and experts who can assist you with various aspects.
To form your team, you should consider including professionals such as real estate agents who can assist you in searching and purchasing properties, attorneys who can give you legal advice, home inspectors who can assess the condition of the properties, contractors who can undertake construction, renovation and repair work single-family homes, and property managers who can manage your rental properties on a daily basis.
Q: What are some of the pitfalls that I should avoid as a beginner real estate investor?
A: Investing in real estate comes with risks and challenges.
It's important to familiarize yourself with potential pitfalls that could result in lost money or missed opportunities.
To avoid making mistakes in real estate investment, make sure to conduct market research and negotiate prices to avoid overpaying, account for all potential expenses and delays, facilitate learning from others and outsourcing certain tasks, verify facts before investing in trends, and maintain patience, discipline, and a long-term perspective.
Q: How can I learn from the experts in real estate investing?
A: To gain knowledge and insights about real estate investing from experienced professionals, it's advisable to read or listen to their content and establish a connection with them.
There are various ways to gain knowledge and insights on real estate investing, such as reading books and blogs, listening to podcasts and videos, joining online forums and groups, and attending seminars and webinars.
These resources can also help you connect with other investors, find deals and resources, and get feedback on your experiences.