What are the best investment books to read?
With the overwhelming field of investing, it can be difficult to find your way.
Yet there is no need to worry; with a vast selection of books available on various investment topics.
You are sure to find valuable resources that will take you closer to achieving financial success.
Investing can be a tricky business, but don't fear!
Here are 21 invaluable books that will help both experienced and novice investors acquire the professional-level investment skills they need for success.
These 21 books are essential for developing a roadmap to financial stability.
By reading them, you can surely build your wealth and secure your future.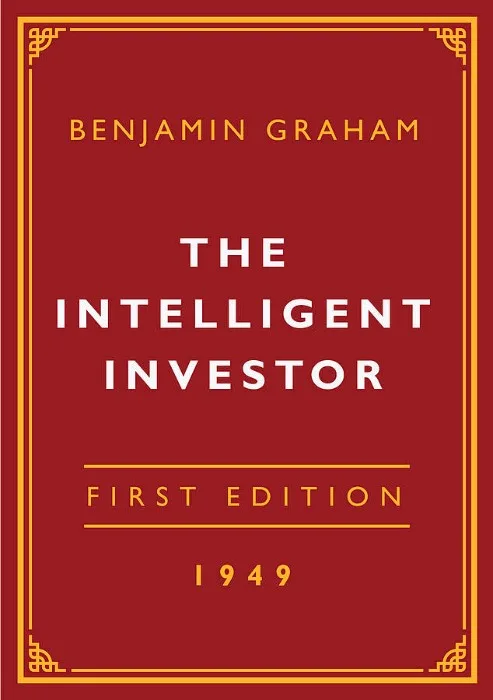 "The Intelligent Investor" is considered a classic in the field of investing. You can find the book at this link: www.amazon.com
Graham's book is founded on his value investing philosophy, which accentuates the need for prudent analysis, perseverance, and an outlook centered around a long-term perspective.
If you are keen to delve into the world of value investing, this is an excellent starting point.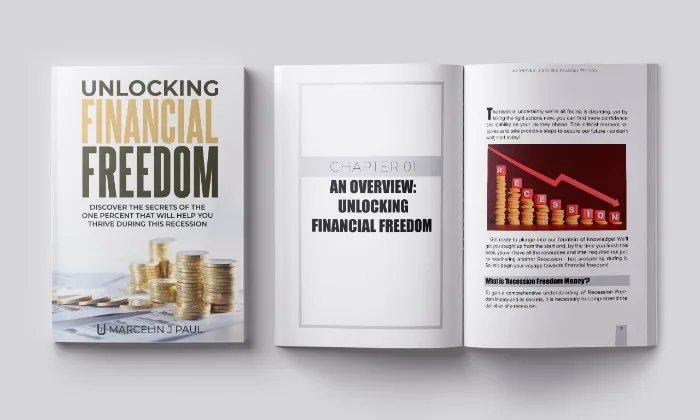 The Little Book of Common Sense Investing The Only Way to Guarantee Your Fair Share of Stock Market Returns" by John C. Bogle
You can find the book at this link: www.amazon.com
John Bogle, the renowned founder of Vanguard Group, has written an essential book for those who are passionate about investing in index funds.
Investing in this innovative way is a must-read for any serious investor!
Bogle advocates for a simple yet effective strategy for investing- one that involves buying inexpensive index funds and holding onto them in the long run.
The Warren Buffett Way by Robert G. Hagstrom
You can find the book at this link: www.amazon.com
Delve into the mind of one of history's greatest investors in this comprehensive exploration of Warren Buffett's investment strategies.
In his approach to value investing, this book outlines what he considers when choosing stocks and the long-term view that informs it.
Hagstrom highlights Buffett's skillful decision-making process and the powerful wisdom that has made him one of the world's wealthiest individuals.
This book is sure to provide readers with invaluable insights into the art of investing!
One Up On Wall Street: How To Use What You Already Know To Make Money In The Market" by Peter Lynch
You can find the book at this link: www.amazon.com
With invaluable perspectives from one of the most acclaimed mutual fund managers in history, this book allows readers to gain access to Peter Lynch's investment strategy.
In his book, Lynch emphasizes the importance of examining everyday knowledge when searching for viable investments and outlines his very own stock-picking strategy.
Value investors seek to purchase stocks when they are undervalued by the market. This allows them to buy low and reap higher rewards later on when the market price rises.
The Total Money Makeover: A Proven Plan for Financial Fitness" by Dave Ramsey
You can find the book at this link: www.amazon.com
Not only is this book an extensive guide to personal finance, but it also offers insight into how you can create wealth and safeguard your financial security.
Whether you're a beginner or have years of experience in the world of investing, this book will equip you with everything that's needed for success!
Financial literacy isn't just important, it's essential.
Thoroughly researched and comprehensive, this book provides you with the essential skills and knowledge to manage your money wisely.
With wise financial decisions come great rewards — a better life for yourself, your family, and future generations!
The Bogleheads' Guide to Investing" by Taylor Larimore, Mel Lindauer, and Michael LeBoeuf
You can find the book at this link: www.amazon.com
Crafted by investors who abide by the ideals of John Bogle, this book serves as a comprehensive manual for those looking to begin their investing journey.
Through straightforward steps and expert advice, readers can arm themselves with the knowledge necessary to succeed in any market.
This book covers everything from asset allocation and portfolio construction to risk management.
Whether you're an experienced investor or a beginner, this book is sure to provide you with invaluable insights into the world of value investing!
The Simple Path to Wealth: Your road map to financial independence and a rich, free life" by JL Collins:
You can find the book at this link: www.amazon.com
With this book, you'll gain a clear and easy-to-follow guide to investing that encourages the use of low-cost index funds as well as taking a long view when it comes to building wealth.
With its sound financial advice, this invaluable resource can help you build lasting wealth and establish a secure future for yourself.
Rich Dad Poor Dad: What the Rich Teach Their Kids About Money That the Poor and Middle Class Do Not! by Robert Kiyosaki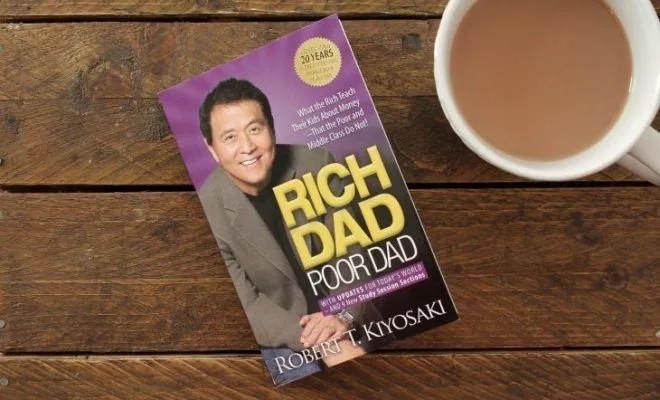 You can find the book at this link: www.amazon.com
This book gives an unprecedented viewpoint on wealth creation and investment, with a special focus on the significance of monetary literacy and business ownership.
Rich Dad Poor Dad includes strategies for generating passive income, investing in real estate, and constructing a flourishing business.
Valuable advice and real-life stories serve as powerful lessons for readers looking to gain financial security.
This book is an essential guide for those interested in capitalizing on their resources and obtaining financial freedom!
Related Reading:
The Millionaire Next Door: The Surprising Secrets of America's Wealthy" by Thomas J. Stanley and William D. Danko
You can find the book at this link: www.amazon.com
This captivating book offers an in-depth examination of the habits and personalities of America's wealthiest elite, providing instructive insights into their paths to success.
Exploring strategies such as cost-cutting, setting aside funds, and conserving resources is what this helpful guide delves into.
In addition, the authors discuss how to build wealth through asset accumulation, wise investments, and controlling overhead costs.
The book also offers advice on other important aspects of life such as goal setting, budgeting, and planning for retirement.
Specific anecdotes and case studies are taken from interviews with hundreds of millionaires.
The Millionaire Next Door serves as an essential guidebook for those who wish to follow in their footsteps.
It encourages readers to look beyond conventional methods and examines how making small changes can lead to big differences.
Finally, the authors provide cautionary tales about inherited wealth and point out that assets that are not managed can quickly evaporate without a sound financial plan.
The Psychology of Money: Timeless Lessons on Wealth, Greed, and Happiness" by Morgan Housel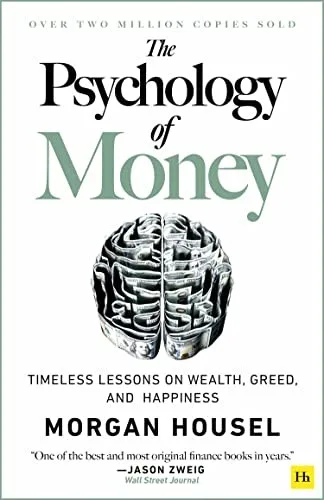 You can find the book at this link: www.amazon.com
If you're eager to dive into the psychological and emotional aspects that shape our connection with money, this book is a must-read!
Highly recommended for anyone seeking enlightenment on these topics.
Through their exploration of upbringing, society, and individual experiences, the author reveals how our financial habits are formed.
They provide invaluable wisdom on the link between riches, joyfulness, and emotional balance to help readers access a richer life experience.
This book provides an intriguing outlook on money and riches, as well as beneficial guidance for making smarter financial decisions so that you can achieve financial freedom.
The Behavioral Finance Investor: How to Use Psychology to Achieve Your Financial Goals" by Daniel Crosby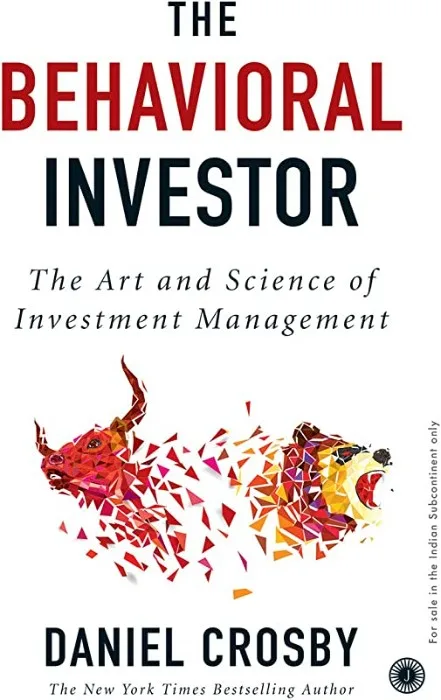 You can find the book at this link: www.amazon.com
Uncover the psychological biases and behavioral patterns that affect your investment choices in this book, along with tactics to help you overcome them.
This resource is ideal for investors who want to incorporate behavioral finance into their investment strategy.
Learn how to create a financial plan that will maximize your success and minimize mistakes in this book.
Understand the psychological principles behind decision-making and develop habits that promote successful investing.
Develop an understanding of risk management, debt management, portfolio construction, and asset allocation through fundamental concepts such as diversification, rebalancing, tax loss harvesting, and trading strategies are also outlined to help you make informed decisions when investing.
Your Money or Your Life: 9 Steps to Transforming Your Relationship with Money and Achieving Financial Independence" by Vicki Robin and Joe Dominguez
You can find the book at this link: www.amazon.com
If you're looking to make a change for the better in your financial life, then this book is for you!
It's an all-inclusive guide that provides readers with essential tips and strategies on how to get out of debt, accumulate wealth, and ultimately attain financial freedom.
Follow its step-by-step plan today and begin planning the future you deserve.
9 steps will help you gain control of your money and life.
The first step is to track your income and expenses.
This will allow you to see where your money is going and make changes as needed.
Step two focuses on increasing your earning potential by evaluating how much time and effort you can devote to increase earnings, taking advantage of the Book of Common Sense Investing.
Step three promotes conscious spending, helping you to make better choices when it comes to spending your money.
You'll learn how to create a budget and stick to it. ETC
The Little Book of Value Investing" by Christopher H. Browne
You can find the book at this link: www.amazon.com
Unlock the power of value investing with this straightforward and engaging guide.
Discover how to make informed decisions, master essential techniques, and evaluate potential opportunities with confidence.
Transform your financial future today!
This is an invaluable asset for anyone seeking to gain knowledge in value investing and how it can be employed in their own portfolio.
The Little Book That Beats the Market by Joel Greenblatt
You can find the book at this link: www.amazon.com
This book helps readers understand and master the art of "magic formula investing" with a straightforward yet impactful approach.
This guide provides a comprehensive overview of the value investing approach and offers clear, actionable steps for selecting quality stocks.
Greenblatt's book also covers related topics such as market timing, risk management, and building a portfolio.
He shares essential concepts from Benjamin Graham, Warren Buffett, and other experienced investors that can help anyone increase their returns with minimal effort.
Related Reading:
The Essays of Warren Buffett: Lessons for Corporate America" by Warren Buffett
You can find the book at this link: www.amazon.com
This book is a collection of Warren Buffett's most relevant documents and letters to shareholders. It includes his views on investing, corporate governance, and personal finance.
This essential compendium will help investors gain insights into the mind of one of the greatest financial minds in history.
It offers a valuable glimpse into the mind of one of the most successful investors in history.
The Intelligent Asset Allocator: How to Build Your Portfolio to Maximize Returns and Minimize Risk" by William J. Bernstein
You can find the book at this link: www.amazon.com
With this book, you will find a comprehensive and thorough guide to asset allocation and portfolio construction that dives deep into the core principles and techniques of investing.
Discover sound advice on how to masterfully craft an optimal investment strategy for your individual needs.
Asset Allocation Principles offer you a thorough understanding of the fundamental concepts behind portfolio construction and how to apply them in practice.
You will learn about the science behind asset allocation, investing principles such as Modern Portfolio Theory (MPT), and cutting-edge risk management techniques.
The Little Book of Bull's Eye Investing: Finding Value, Generating Absolute Returns and Controlling Risk in Turbulent Markets" by John A. Brewster
You can find the book at this link: www.amazon.com
With this book, you will gain a straightforward yet impactful understanding of investing that focuses on uncovering value and safeguarding your investments.
Dive into the essentials of value investing and unlock a roadmap to finding and choosing stocks with this comprehensive guide.
The Dividend Investor: A Safe and Sure Way to Beat the Market and Retire Rich" by Michael B. O'Higgins and John Downes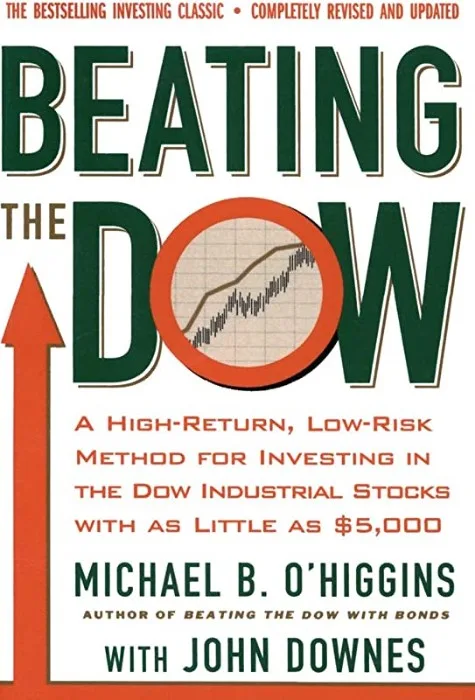 You can find the book at this link: www.amazon.com
With this all-encompassing book, you'll learn the essential principles and strategies for investing in dividend-paying stocks, allowing you to construct a successful portfolio.
The Bond Book: Everything Investors Need to Know About Treasuries, Municipals, GNMAs, Corporates, Zeros, Bond Funds, Money Market Funds, and More" by Annette Thau
You can find the book at this link: www.amazon.com
If you're looking to build a strong portfolio and want key strategies, principles, and techniques for investing in bonds and fixed-income products, this book is the ideal guide.
With comprehensive coverage of how to approach these investments with success, you'll be well on your way to reaping the benefits of expert advice!
Related Reading:
The Complete Guide to Real Estate Finance for Investment Properties How to Analyze Any Single-Family, Multifamily, or Commercial Property" by Steve Berges
You can find the book at this link: www.amazon.com
This comprehensive book is the ultimate guide for anyone wanting to delve into real estate finance, as it provides a thorough overview of the principles and techniques necessary to analyze and fund investment properties.
For anyone curious about real estate investments and money management, this is an invaluable resource.
Money Master the Game by Tony Robbins
You can find the book at this link: www.amazon.com
This book provides a comprehensive guide to personal finance and investing, drawing on Tony Robbins' experiences as an investor, businessperson, and financial advocate.
It covers a range of topics including asset allocation, portfolio diversification, retirement planning, estate planning, taxes, insurance, and more.
It's an excellent resource for anyone looking to take charge of their financial future and achieve financial freedom.
If you're aiming to command the art of financial liberty, this book is an absolute must.
It will teach you how to masterfully manage your money and give yourself a chance at true freedom.
Bonus:
Principles by Ray Dalio
You can find the book at this link: www.amazon.com
This book provides an in-depth look into the life and work of Ray Dalio, one of the most influential investors and entrepreneurs of our time.
The book outlines his principles of success and explains how they have helped him achieve success in investing and managing businesses.
It is a valuable resource for anyone looking for insights on how to create successful investments and businesses.
This book is a must-read for anyone interested in finance and investing, as it provides valuable ideas and perspectives from one of the greatest financial minds in history.
Pros of Self-Help Books
Accessibility: With plenty of self-help resources available, it is simple to locate the perfect book suited to your exact requirements.
Books can be obtained both in physical and digital format, so it's easy to get your hands on them you could look for them at the local library or even borrow a copy from one of your friends.
Cost-effective: Self-help books are an incredibly cost-effective way to gain assistance and support.
They provide a multitude of information and advice, allowing you to tackle your problems without spending lots of money like with therapy or coaching sessions.
Personalized approach: Self-help books provide you with a personalized approach to self-improvement, enabling you to read, reflect, and practice at your own speed.
Diverse Topics: With a variety of self-help books available, you're able to pick the one that best meets your requirements for mental health, relationships, finance, and career development.
Related Reading:
Cons of Self-Help Books
Lack of personal interaction: Self-help books, while offering an abundance of invaluable insights and learnings, are missing one key element: personal interaction.
Having someone actively engage with you can be essential to making a lasting impact in your life.
One-size-fits-all approach: While some self-help books provide general advice, not all are tailored to individual needs and specific situations.
As a result, the strategies and techniques outlined in such resources may not be successful for everyone.
Misinformation: It's essential to be mindful when selecting self-help books, as some might contain unsubstantiated theories or speculative knowledge.
To ensure you're being provided with reliable guidance, make sure to research each author and review their credentials prior to committing.
Overreliance: While self-help books can certainly be useful, they should not take the place of seeking professional help or making lifestyle changes.
Some people may have unrealistic expectations and think that a single book can fix all their problems without any additional effort on their part.
The Bottom Line
Self-help books are a terrific resource for personal development, providing affordable, convenient, and personalized assistance that can help you reach your goals.
Despite their many uses, these services should not be relied on as a replacement for professional aid and ought to be used in conjunction with other sources of assistance.
In order to reap the advantages of reading, it is essential that we remain aware of any potential drawbacks and source our books from reliable sources.
With these books, you will gain a comprehensive understanding of the investment landscape.
Sure to satisfy your knowledge thirst, they cover an array of topics – from value investing and index investing to personal finance and real estate finance!
These resources offer invaluable insights that are sure to make the most novice investor feel like a pro in no time.
Whether you're a savvy investor or just beginning your journey, these books are essential reading for those who desire to create and maintain wealth.
Investing in these books today can help secure your financial future tomorrow!
People Also Ask About Self Help Books
Q1: What are the benefits of reading self-help books?
A1: If you're looking for a personal and cost-efficient way to improve yourself, self-help books might be the answer.
And there's no shortage of available topics – from career advice to relationships and more – that can provide invaluable guidance along your journey.
Plus they are highly accessible: with so many digital platforms offering free eBooks or audiobooks, it's easier than ever before to get started on reaching your goals!
Q2: What are some drawbacks of relying solely on self-help books?
A2: If you're solely relying on self-help books for solutions, there are a few cons to consider.
One is the lack of personal interaction with an expert.
Without this crucial element, it's easy to be misled by false information and take a one-size-fits-all approach.
Additionally, these resources could lead someone to rely too heavily on their content instead of seeking professional guidance or lifestyle modifications as well.
Q3: How can I ensure I am choosing reputable self-help books?
A3: To make sure you are selecting the most reliable self-help books, it's critical to research the author's qualifications, read reviews and recommendations from other readers, and look for any disconcerting information or red flags.
Additionally, obtaining advice from a trustworthy professional or friend is also highly recommended.
Q4: Should I only use self-help books or are there other resources available?
A4: Self-help books can be an instrumental resource for making progress toward self-actualization, but they should not be the only ones.
To experience true growth and improvement it is best to use a combination of these materials along with therapy, coaching sessions, support groups, and any other tools you find helpful.
Q5: How long does it take to see results from self-help books?
A5: While it may take different amounts of time for each person to experience the benefits of self-help books.
Depending on the degree of difficulty and commitment to making a lasting change, with consistent effort, one can anticipate seeing results within an appropriate timeframe.