Is it really possible to become a millionaire in 5-10 years?
Although numerous individuals long to become a millionaire, few understand how they can reach this dream.
In this article, we'll uncover tactics for accumulating wealth and becoming financially free within 5-10 years.
Let us first understand the essence of being a millionaire.
To be classified as a millionaire, one must possess a net worth of at least $1 million.
This sum is derived by deducting liabilities from assets.
Accumulating wealth is essential since it assures financial stability and autonomy, allowing people to live life according to their preferences.
With that in mind, let's explore the strategies for achieving millionaire status.
Start Early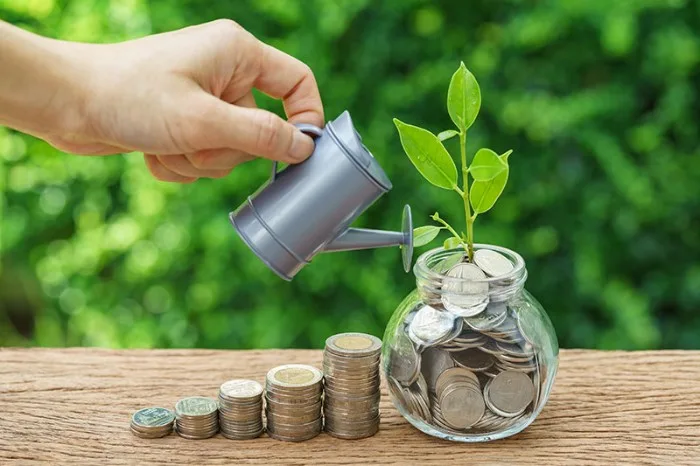 If the goal is to become a millionaire, then time must be your ally.
The earlier you start and the more vigorously you save will determine how quickly success can be achieved.
The compounding effect is an essential key to creating lasting wealth that can't be ignored.
Compounding is a wonderful process that lets you earn interest on both the principal and its existing accumulated earnings.
This allows for exponential growth, making your money work hard for you!
By investing your money over the long run, you can capitalize on compounding returns and watch your wealth expand exponentially.
Making savings a priority from the get-go is essential for a successful start.
Maximizing financial gain has never been easier than reducing expenditures and boosting revenues.
When looking for ways to save money, consider ceasing those extra dinner outings, exploring the bargains at local discount stores, and canceling any subscriptions that you don't need.
There are a number of ways to boost your income, from asking for a raise at work, starting an extra venture on the side, or taking up freelance projects.
You can check out our 40 Easy side hustles that anyone can do to make extra cash
Key takeaway: The earlier you start saving and investing, the more time you have to accumulate wealth and benefit from the power of compounding.
Related Reading:
Saving Aggressively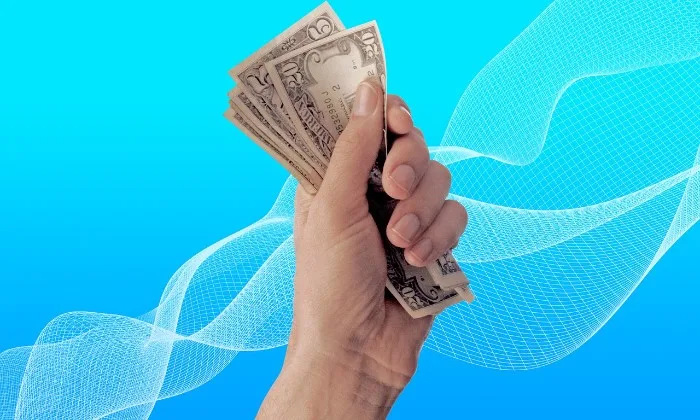 Not only does budgeting and creating financial objectives aid in cutting costs and boosting income, but it also encourages aggressive saving.
To manage your money, budgeting is key.
With it, you can monitor and measure both your income and expenses — which will help to discover areas where you can make the most of what you have.
Reaching your financial objectives can provide you with enthusiasm and direction as you save, such as stashing away a stated sum every month or obtaining a specified net worth by an allotted time.
Key takeaway: Saving aggressively means living below your means and setting aside as much money as possible for savings and investments, which can accelerate wealth-building.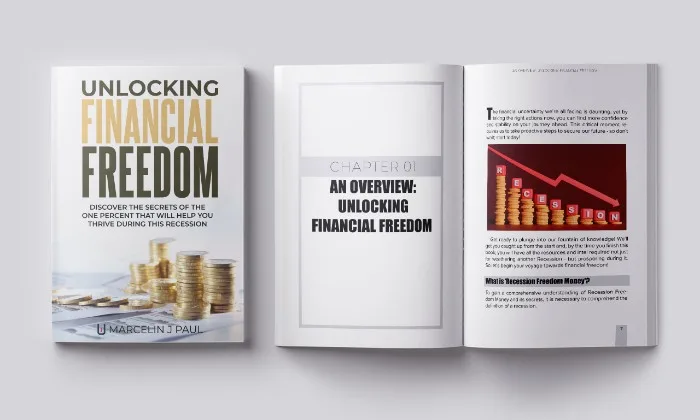 Invest Wisely
Wise investing is a cornerstone strategy for any individual pursuing the path of becoming a millionaire.
By investing, one can acquire more capital over time than they would by putting money into a bank account or choosing another form of low-risk investment.
Nevertheless, investing can also entail risks – such as the chance of losing capital if investments do not perform well.
Consequently, it is important to invest in a variety of assets that have the potential for high returns.
Diversifying investments is key to achieving financial success and entails distributing your money across a range of asset classes like stocks, bonds, and real estate.
By diversifying your investments, you can lessen the likelihood of making a mistake and losing all your hard-earned money.
Investing in stocks can offer massive gains, yet come with a greater possibility of loss; while bonds may yield fewer rewards but also have less danger.
Real estate investing offers the potential for both passive income and capital appreciation but also involves ongoing costs and management.
Establishing a diversified portfolio is achievable via various approaches, including investing in mutual funds, ETFs, stocks, and bonds.
Before investing, it is essential to conduct thorough research and comprehend the potential benefits as well as hazards of each investment option.
Key takeaway: Investing wisely means diversifying your portfolio, focusing on long-term goals, and avoiding common investment mistakes, such as trying to time the market or chasing hot stocks.
Minimize Debt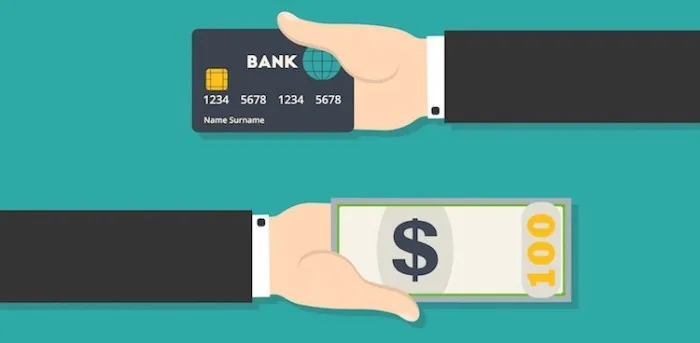 A vital step on the journey to becoming a millionaire is to reduce one's debt as much as possible.
Debt can be a major barrier to building wealth, as interest payments take away from potential savings and investment returns.
Ergo, it is essential to reduce high-interest debt whenever you can.
An effective way to reduce debt is to prioritize paying off high-interest debts, such as credit cards or personal loans, first.
Doing so will help you make the most significant progress in minimizing your overall debt load and get back on track financially.
In comparison to other types of debt, such as mortgages and student loans, these sorts of debts usually bear more costly interest rates.
Put your money where it matters most:
By paying off debt with high-interest rates first, you can save a bundle in interest payments and open yourself up to more profitable investments down the line.
Another strategy for minimizing debt is living below your means.
By living below your means, you can easily stay afloat.
This could mean relocating to a smaller home or driving an older car in order to save money and reduce expenses such as eating out.
By living within your budget and keeping costs low, you can generate greater financial resources for savings and investments that will quickly grow your wealth.
Building lasting wealth is heavily reliant on one's credit score.
Having a good credit score can be extremely beneficial, as it will help you acquire lower interest rates on loans and credit cards.
Ultimately, this leads to tremendous savings in the form of reduced interest payments over an extended period.
Achieving and maintaining a desirable credit score is achievable with some simple strategies, such as consistently making payments on time, keeping credit card balances low, and refraining from opening excessive new accounts.
Key takeaway: Minimizing debt means avoiding high-interest debt, such as credit card debt, and paying off debt as quickly as possible, which can free up more money for savings and investments.
Related Reading:
Be Patient and Persevere
Constructing financial freedom requires tenacity and endurance, so avoid giving up when faced with the highs and lows of your money-building mission.
To achieve true financial success, it's crucial to evade common money traps like overspending, pursuing deceptive get-rich-quick plans, or succumbing to the FOMO (fear of missing out) mentality with investments.
To stay committed to financial success, it is imperative that you remain motivated.
To maintain motivation, an effective strategy is to outline objectives and honor accomplishments as you achieve them.
For instance, acknowledging your accomplishments when you reach a certain savings target or attain a particular net worth can keep motivation and momentum going.
Ultimately, it is essential to make the necessary changes to ensure success.
It is essential to tailor wealth-building techniques according to your individual objectives and situation in order for you to obtain the best results.
If your investment portfolio isn't providing the returns you expected, it may be time to reconsider its asset allocation or switch up your investments.
Key takeaway: Building wealth takes time and discipline, so it's important to be patient and persevere through the ups and downs of the journey while avoiding common pitfalls and staying motivated.
How to Save and Invest Your Way to Becoming a Millionaire in 5-10 Years: A Step-by-Step Guide
To exemplify how someone can become a millionaire within five to ten years, let's consider the following:
Starting net worth: $0
Annual income: $100,000
Annual expenses: $60,000
Investment return: 7%
Inflation rate: 2%
Saving and investing zealously is key to reaching millionaire status within 5-10 years. Here's a breakdown of how you can craft your saving goals:
Set a target savings rate: To save even more aggressively, you should aim to save at least 75% of your income each year. In this example, that would be $75,000 per year.
Build an emergency fund: Before you start investing, you should have an emergency fund with 3-6 months' worth of living expenses. In this example, that would be $15,000-$30,000.
Maximize tax-advantaged accounts: If you have access to a 401(k) or IRA, you should max out your contributions each year to take advantage of tax-deferred growth. In this example, you could contribute up to $19,500 per year to your 401(k) and up to $6,000 per year to your IRA.
Invest aggressively: To achieve a 7% investment return, you would need to invest in a diversified portfolio of stocks, bonds, and other assets. In this example, you could invest in low-cost index funds and ETFs with a mix of 90% stocks and 10% bonds.
Stay disciplined: To stay on track, you would need to monitor your progress regularly and make adjustments as needed. You may need to cut back on expenses, increase your income, or adjust your investment strategy to reach your goal.
Assuming a 7% investment return and a 2% inflation rate, here's how your net worth could grow over time:
Year 1: Starting net worth $0 + Savings $75,000 + Investment return $5,250 – Expenses $60,000 = Ending net worth $20,250
Year 5: Starting net worth $129,000 + Savings $375,000 + Investment return $206,183 – Expenses $300,000 = Ending net worth $510,183
Year 10: Starting net worth $536,174 + Savings $750,000 + Investment return $1,126,223 – Expenses $600,000 = Ending net worth $1,712,397
If you are determined to save and invest wisely, it is plausible that you could become a millionaire within the next 5-10 years.
Nonetheless, it's essential to comprehend that this is just one example and your personal results could differ reliant on your income, expenses, and asset returns.
It's essential to be aware of any potential risks, including market volatility, inflation, and unanticipated costs when investing.
A financial advisor can offer you tailored guidance to help ensure that your individual goals are achieved.
With their personalized plan, they will work in collaboration with you to consider all relevant factors related to your specific circumstances.
The Bottom Line
Ultimately, the most significant conclusion to draw is that accumulating wealth necessitates a mixture of tactics including beginning promptly, saving extensively, investing astutely, reducing debt as much as possible, and having patience while never giving up.
Achieving the million dollar mark within the span of 5-10 years is a lofty goal, yet attainable with proper strategy and dedication.
To obtain your financial goals and cultivate wealth, begin early, ardently save money, invest shrewdly, reduce debt as much as possible, and remain patient and determined.
Establish realistic goals, applaud your accomplishments, and edit when necessary based on the specific objectives you have set for your future self
Commitment, perseverance, and hard work are the keys to unlocking financial freedom and ultimately becoming a millionaire.
By adhering to these tactics and adapting them to fit your individual circumstances and ambitions, you can manifest financial independence in a timeframe of only 5-10 years – becoming an affluent millionaire!
Related Reading:
Have Additional Questions?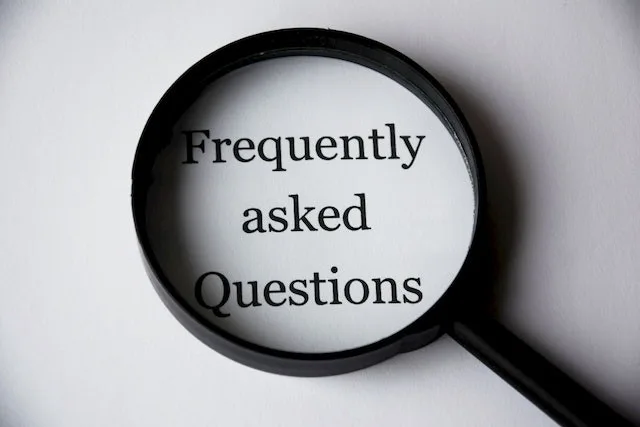 People Also Ask
Q: Is it really possible to become a millionaire in 5-10 years?
A: Achieving millionaire status in 5-10 years is not only possible but also achievable with intense discipline and dedication to your financial objectives.
Having a robust plan that you actively work towards will put you well on the path of being one step closer to becoming a millionaire within this time frame.
Establishing a head start, sparingly allocating funds, strategically investing capital, and minimizing debt are the keys to building wealth and achieving financial independence.
Q: How much money to invest to become a millionaire in 10 years?
A: The amount of money to invest to become a millionaire in 10 years depends on several factors, including the rate of return you can expect from your investments, the initial capital you have, and the frequency and size of investments.
It is recommended that an investor who wants to become a millionaire in 10 years should start by investing at least 20% of their income each month.
This can be supplemented with additional investments when possible, in order to reach the desired goal sooner.
Additionally, one should diversify their investments across different asset classes and take calculated risks to maximize potential returns.
Q: What are some common mistakes to avoid when trying to become a millionaire?
A: To thrive financially, do not fall into the trap of get-rich-quick schemes, purchasing volatile stocks, borrowing beyond your means, or succumbing to FOMO (fear of missing out).
It is essential to be mindful and exercise restraint when it comes to financial decisions.
Impulsive choices could have detrimental consequences in the long run, so staying disciplined at all times is pivotal.
Q: What if I have a low income or a lot of debt? Is it still possible to become a millionaire?
A: Believe it or not, despite having a minimal income and/or substantial debt, you can still become a millionaire.
Making a million dollars doesn't happen overnight.
It demands commitment, discipline, and oftentimes sacrifice.
But if you begin early, save diligently, make wise investment decisions, and reduce your debt burden as much as possible.
The same strategies that have been reinforced time after time by successful money makers – then it's absolutely achievable to reach financial freedom in the future!
Q: What if I don't have any investing experience?
A: If you lack investing experience, it is essential to conduct research and become knowledgeable on basic investment principles such as diversification, asset allocation, and risk management.
Doing so will help ensure your success in the stock market!
Should you desire to learn about investing and create a prudent investment plan, there are plenty of resources available such as textbooks, online lessons, and certified financial advisors who can help.
Q: How can I stay motivated and disciplined when it comes to building wealth?
A: Finding the will to stay focused and motivated isn't always easy, but it can be done!
By setting attainable goals that make sense for yourself, taking time out of your day to appreciate the milestones you reach along the way, and cherishing relationships with people who support your efforts – anything is possible.
Remember, financial freedom brings a multitude of rewards.
Not only will you experience less stress and more opportunities but also have the chance to help others in need.
Q: Should I focus on saving or investing first?
A: It is essential to both save and invest when striving for financial security, but it's usually wise to prioritize saving before investing.
This should include building an emergency fund and having short-term goals in mind.
After establishing a strong financial cushion, you can begin investing for your future – namely retirement security.
Q: Do I have to Own a Business to Become a Millionaire?
A: No, you do not necessarily have to own a business to become a millionaire.
You can reach financial success without owning your own business by investing in stocks, real estate, or other ventures, and through wise and disciplined budgeting.
Q: How much should I be saving and investing each month to become a millionaire in 5-10 years?
A: Your savings and investment accounts each month is contingent upon your salary, outlays, and aspirations.
A financial advisor can build a customized savings and investment strategy that is tailored to your individual needs.
With the help of an expert, you'll be able to make informed decisions with confidence and peace of mind knowing that your finances are in good hands.
As a recommended guideline, it is wise to save and invest at least 20% of your income as an initial step toward creating lasting wealth.