What is The World Economic Forum?
The World Economic Forum (WEF) is a prestigious international organization that brings together the most influential political, business, and cultural leaders to develop powerful global, regional, and industry agendas.
By connecting these powerful individuals together, WEF strives to create collaborative solutions for some of humanity's greatest challenges at least according to the organization.
Since its formation in 1971, the WEF has been located in Geneva, Switzerland with the mission of promoting entrepreneurship for public benefit globally and adhering to the best governing practices.
Purpose of the organization
The WEF's purpose is "to improve the state of the world by engaging business, political, academic and other leaders of society to shape global, regional and industry agendas."
It accomplishes this mission by organizing events around the world that bring together these important people in a variety of settings to discuss strategies for dealing with the world's most pressing social, economic, and environmental issues.
The main event is the Annual Meeting of the World Economic Forum held in January every year in Davos, Switzerland.
This five-day gathering brings together more than 3,000 participants from over 100 countries to discuss global concerns and identify potential solutions for them.
The World Economic Forum stands out for its distinct institutional culture, which is predicated on the concept of stakeholder theory.
The WEF's theory emphasizes that organizations are responsible for meeting the needs of all stakeholders in society.
To achieve this, they strive to combine and balance the most beneficial components of several different sorts of entities, including public and private sectors, international organizations, and academic institutions.
By uniting driven and influential individuals from all walks of life, the WEF is confident that real progress can be accomplished.
History and Background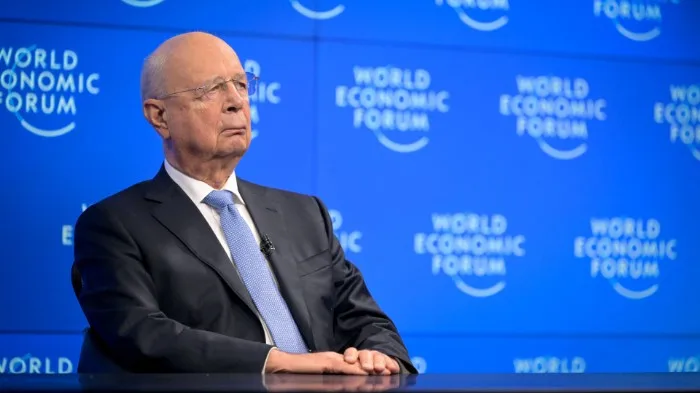 The WEF is a self-governing, fair entity with no ulterior motives or bias according to the organization.
The Forum was founded by Klaus Schwab, a German-born economist who wanted to bring together the world's most influential leaders to advance global cooperation.
Since its inception in 1971, the WEF has been held annually in Davos, Switzerland.
This event is now renowned for bringing together some of the most influential and powerful individuals in the world, while also giving a platform to some of the most pressing issues facing the global community.
In addition to its flagship annual meeting, the WEF runs numerous regional and industry-specific events throughout the year in an effort to promote solutions for each region's specific challenges.
This allows it to approach global issues in an impartial and even-handed way, enabling the resolution of the most pressing problems.
This forum brings together movers and shakers from multiple industries to collectively brainstorm solutions for the most pressing issues of our time.
As it strives to alleviate economic inequality and battle climate change, the WEF continuously seeks powerful resolutions through its numerous projects and programs.
Related Reading:
Location of headquarters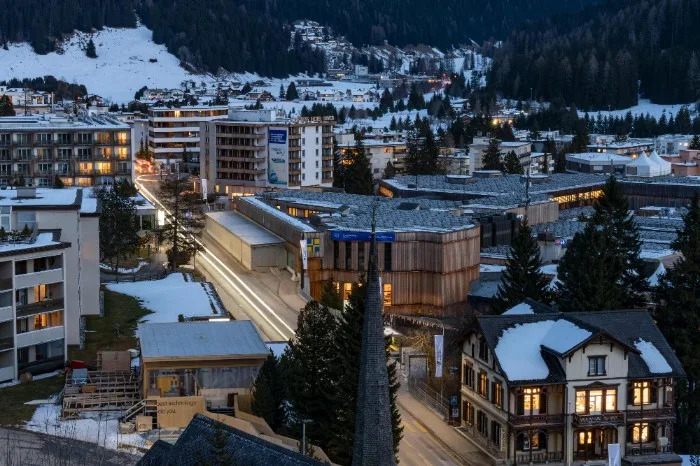 The World Economic Forum's (WEF) most acclaimed event is the Annual Meeting of the New Champions, otherwise known as Summer Davos.
This remarkable event brings together innovators and thought leaders from the private sector, and public policy arena, as well as experts in a variety of disciplines, to debate and discover creative solutions for some of today's most pressing global issues.
The Annual Meeting provides an unparalleled opportunity for individuals to exchange ideas and establish meaningful connections that may lead to lasting partnerships.
World leaders have the chance to showcase their knowledge, while attendees can take advantage of valuable networking prospects.
Related Reading:
Criticism and controversy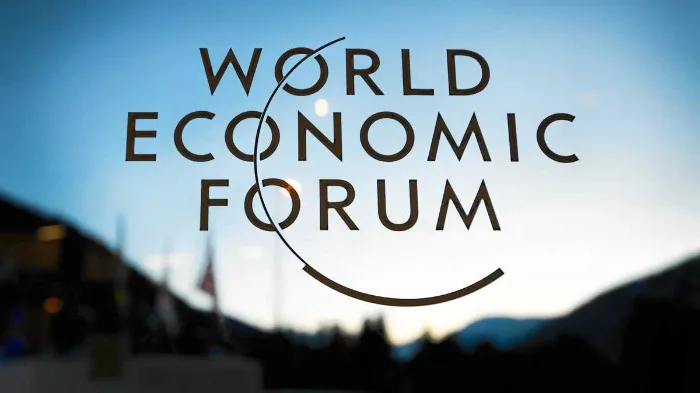 Over the years, The World Economic Forum (WEF) has faced dissent and disrepute from its detractors who argue that it does not truly reflect the public's interests but instead caters solely to those in positions of wealth and influence.
Many people have raised issues with the WEF's independence and impartiality, questioning its ability to make truly unbiased decisions.
Critics express concern that the WEF's membership is composed of affluent individuals and commercial entities who may leverage it as a platform to pursue their own ambitions.
Furthermore, the WEF's emphasis on public-private collaboration is seen by many as a means for corporations to manipulate government policy and decision-making.
Another issue is the WEF's tendency for secrecy and exclusivity.
The WEF's invitation-only annual meeting in Davos, Switzerland, is hidden from the public eye, sparking outrage among those who question their transparency and accountability.
Furthermore, many propose that the World Economic Forum's efforts to address global issues are confined and depend mainly on market-oriented solutions, which may not necessarily be the most effective approach for solving intricate economic and social problems.
Opponents of the WEF also point out that their solutions do not generally account for varying perspectives, especially those belonging to impoverished populations and underprivileged nations.
When underrepresented groups are not included in the conversation, it can lead to inadequate solutions that do not effectively resolve the issues faced by those who are most impacted.
Critics of WEF have alleged that it is far from impartial and disconnected, instead catering to the privileged and influential.
Moreover, there has been a suggestion that its practices are shrouded in secrecy with an air of elitism.
Unfortunately, this means that their solutions are often limited in scope yet disregard multiple perspectives.
Secretive and exclusive society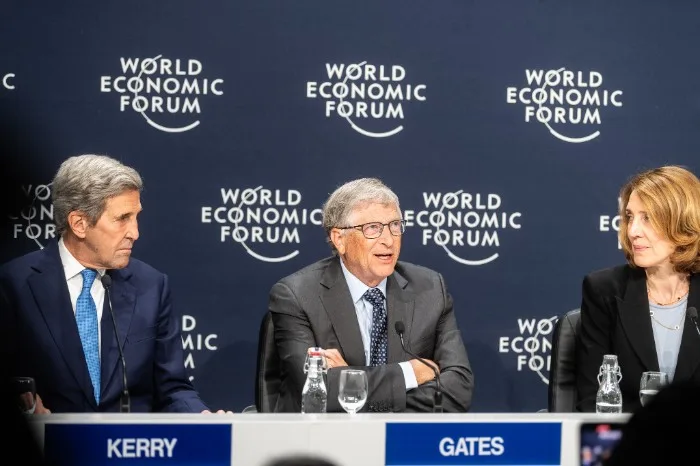 Critiques of the WEF have also highlighted its tendency towards secrecy and exclusivity.
Even though some conversations are open to the public, much of the inner workings of the forum are hidden from view; this has led to criticism that they lack transparency and accountability.
Moreover, their invitation-only Annual Meeting in Davos is shrouded in mystery.
Their reliance on market-oriented approaches means that they often fail to account for differing perspectives and the unique needs of underprivileged nations or populations.
Numerous critiques have been voiced against the World Economic Forum (WEF). Some of these are justified, while others may not be as accurate.
The WEF has been criticized for its lack of genuine autonomy and objectivity, privileging the agendas of those in positions of affluence and strength.
The World Economic Forum (WEF) consists largely of large corporations and affluent individuals, however, the WEF has declared that it works autonomously and without prejudice.
Furthermore, the strategic emphasis of WEF on collaboration between public and private sectors is a process that enables governments and corporations to effectively tackle international issues while taking into account each other's interests.
The WEF's Agenda
To achieve its ambitious goals and drive progress, the World Economic Forum has developed an agenda that outlines its priorities.
The WEF's agenda consists of four main pillars:
• Global Governance – developing global standards and strengthening institutions to help build a more equitable and sustainable world.
• Inclusive Growth – improving access to education, and healthcare increases economic stability and reduces inequality.
• Environmental Stewardship – promoting sustainable development, innovation, and investment in clean energy technologies.
• Human Capital Development – investing in education to create a more equitable society for all.
The World Economic Forum offers a unique platform for global leaders to come together and help solve the world's most pressing challenges.
Its agenda reflects its commitment to an inclusive, sustainable world for all and is actively working towards creating a better future for everyone according to the organization.
By fostering global cooperation and dialogue between the public and private sectors, the WEF is playing an instrumental role in tackling our planet's grandest issues.
Its legacy of inspiring collaboration continues to inspire global collaboration and foster positive change, the WEF has developed an array of initiatives such as its annual meeting in Davos.
The forum also holds its Annual Meeting of New Champions (AMNC) which brings together influential figures from business, government, academia, media, and civil society to discuss solutions for today's most pressing foster innovation.
The WEF also hosts a number of global competitions, such as the Global Shapers Community which provides young people with an opportunity to develop their skills and create meaningful change in their communities.
The World Economic Forum is actively working towards creating a better future for everyone by bringing together influential figures from around the world to drive progress and realize this vision.
The WEF has a number of transformational projects in place or under development that seek to identify and mobilize resources for creative solutions.
The Forum also provides public-private platforms that bring together diverse stakeholders in order to create greater understanding and collaboration.
These platforms provide a space for governments, corporations, and civil society, and sum up, the World Economic Forum is a platform for innovative global collaboration, where leaders from various sectors come together to create meaningful change.
Through its initiatives and projects, the WEF seeks to promote sustainable growth and human capital development while also addressing global governance issues.
With its commitment to inclusivity and dialogue between different stakeholders, the WEF is actively creating a better future for all.
The Forum's mission is to catalyze these conversations and create actionable solutions that can help tackle the world's biggest problems.
By doing this, the WEF hopes to make a lasting impact on global society and lead us toward a more equitable and sustainable future.
Without a doubt, the World Economic Forum has not been pushing for any type of one-world government agenda at least according to the organization; yet they have still faced accusations of this very thing.
On many accounts, the WEF's agenda is to promote an open and transparent global economy that will allow for improved stakeholder engagement, more efficient services, and greater access to resources.
At its core, the World Economic Forum is about collaboration; it seeks to bring together corporations, governments, and civil society in order to address global issues again according to the organization.
By collaborating with influential figures in the worlds of business, politics, and academia, the WEF strives to make meaningful changes that will positively impact the global community.
The organization's mission is to push forward agendas at both a regional and worldwide scale.
The World Economic Forum strives to cultivate a thriving entrepreneurial culture in the public interest and facilitate collaboration between diverse sectors to combat international issues.
The World Economic Forum provides a space for global leaders to come together and exchange meaningful discussions, form impactful relationships, and collaborate on innovative projects.
This forum does not support any specific ideology or agenda; instead, it offers a platform for discussing and deliberating on a wide variety of issues.
Stakeholder Theory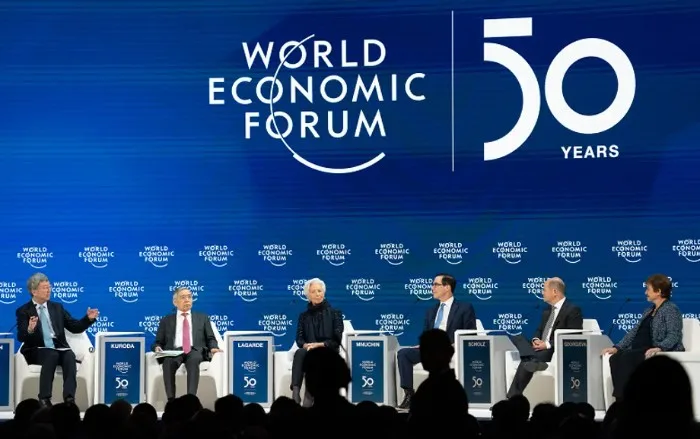 World Economic Forum also follows the stakeholder theory, which is a management approach that considers all the parties involved in a business's success.
This theory focuses on creating value for all stakeholders, including those with economic, legal, ethical, and philanthropic interests.
The World Economic Forum (WEF) is instrumental in encouraging stakeholder discussion and building mutual understanding among stakeholders, as indicated by Geber and Roeder (2019).
This kind of collaboration aids global problem-solving, enabling the development of beneficial solutions to larger issues.
They explain that this type of collaboration can lead to beneficial outcomes, as each party comes with different visions, resources, and competencies.
Rather than imposing a specific agenda or ideology, the World Economic Forum seeks to create an open dialogue between stakeholders in order to form inclusive and sustainable solutions.
Through consultation and discussion, all parties are encouraged to participate in finding viable alternatives that benefit everyone involved.
The WEF is more than its global reputation might initially suggest.
Rather, it's an international organization that strives to bring together different sector leaders from around the globe in order to solve pressing issues of our time.
This mission also covers encouraging entrepreneurship into the public domain while fostering cooperation and collaboration between sectors when addressing these problems on a worldwide scale.
Why people should care about the World Economic Forum (WEF)
World Economic Forum (WEF) is an international organization that has a huge impact on the global economy and society.
The WEF holds events, produces reports, and engages in advocacy to shape global policies that affect us all.
By understanding how the WEF works, its goals, and potential issues with its operations, WEF is a key player in addressing issues such as economic inequality, climate change, and pandemic response.
It helps to bring people together from all over the world, including governments and corporations, to develop solutions that can make a real difference.
As citizens of this planet, we should be aware of the role that WEF plays in WEF is also committed to raising awareness of global issues and advocating for changes that can help address them.
They bring together a wide range of stakeholders, including scientific experts, NGO representatives, policymakers, business leaders, and members of civil society, to discuss how to tackle challenges such as climate change or economic inequality.
The WEF shapes global agendas:
Every year, the World Economic Forum's meetings in Davos give influential figures an opportune platform to share their ideas and knowledge that have the potential to revolutionize the global agenda on various matters.
The WEF promotes public-private cooperation:
By placing a sharp focus on public-private collaboration, the WEF provides an avenue for governments and corporations to join forces in tackling worldwide issues while also mutually gaining from any solutions that arise.
The WEF can be a driver of sustainable development:
Aimed at driving sustainable development, the World Economic Forum has founded multiple initiatives and programs including the Annual Meeting of the New Champions.
This significant gathering brings together influential business leaders, government officials, as well as professionals from various fields to discuss economic growth that is both profitable and eco-friendly.
The WEF is an opportunity for networking and partnership building:
Through the power of organizing events and initiatives, the WEF builds a bridge for global leaders from various sectors to come together and collaborate in order to bring innovative solutions to our world's grandest issues.
The World Economic Forum has been instrumental in advancing global causes by hosting a variety of influential leaders and providing them with an arena to voice their ideas.
The World Economic Forum has a unique, unrivaled culture of inclusivity that allows it to bring together different viewpoints on global matters.
This diversity is invaluable as it generates solutions for the world's most pressing problems–a crucial service to our planet and its people.
Here is the bottom line
The World Economic Forum (WEF) is a critically important global organization that brings together the world's leading industry moguls to address urgent issues and craft worldwide agendas.
With a commitment to bettering the world, The WEF strives to drive entrepreneurial growth for public benefit and bridge cooperation between various sectors in order to tackle global issues.
Throughout its existence, the WEF has come under fire for allegedly placing the interest of elite individuals and organizations before others and acting in a clandestine manner.
Moreover, some have criticized its particular solutions as being too limited to market-based models.
It is worth mentioning that the WEF operates autonomously, impartially, and without any favoritism to special interests.
The organization has a range of drives and plans in place that are designed to promote sustainable growth, acknowledging the significant importance of involving stakeholders from various backgrounds – including those from developing countries.
Not to be misunderstood, the WEF does not push for a global governance system as per the organization.
In its place, it provides an exceptional venue where leaders have an opportunity to express their views and gain knowledge from different sources.
It also serves as a platform for members of various backgrounds to connect with each other and create lasting alliances and strategic partners.
The World Economic Forum strives to nurture an enterprising spirit for the common good of all, while also advocating collaboration between distinct fields in order to tackle worldwide issues.
The World Economic Forum is undeniably essential in the formation of worldwide agendas and furthering development.
Recognizing the critiques is essential, yet it's just as important to acknowledge the World Economic Forum's part in tackling global issues and promoting collaboration between various sectors.
The World Economic Forum is a prominent arena for global leaders to collaborate and devise solutions to the world's issues as per the organization.
Related Reading:
People also ask
Q: What is the World Economic Forum (WEF)?
A: By uniting world leaders from the realms of business, government, and civil society, the non-profit World Economic Forum is committed to influencing global agendas and shaping regional strategies.
The World Economic Forum (WEF) is widely recognized for its yearly conference in Davos, Switzerland, bringing together a multitude of influential leaders from across the globe to deliberate urgent international matters.
Q: What is the purpose of the WEF?
A: The World Economic Forum aspires to make the world a better place by bringing together influential leaders in order to form global, regional, and industry agendas.
Through collaboration, they endeavor to develop comprehensive insight into some of the greatest issues that face us today and stimulate those same leaders toward collective action.
Q: Who attends the WEF's annual meeting in Davos?
A: Every year, the World Economic Forum congregates in Davos to provide a platform for influential leaders from business, government, civil society, academia, and media.
The meeting typically invites CEOs of major corporations, heads of state and governments alike as well as central bank governors and other high-level policymakers.
Q: What kind of events and discussions take place at the WEF's annual meeting?
A: The World Economic Forum's annual gathering in Davos is filled with engaging events and conversations, including keynote lectures, panel debates, and interactive activities.
Global matters such as economic expansion, international commerce, and environmental protection are usually brought to the fore of discussion at this forum; providing an essential platform for tackling pressing global issues.
Q: What is the WEF's role in shaping global economic policy?
A: By convening influential leaders from the economic, governmental, and societal sectors for dialogues on urgent international matters, the World Economic Forum has a major part in forming global fiscal strategies.
The World Economic Forum's annual gathering in Davos is a highly influential platform for business and political leaders to share innovative ideas and collaborate on critical issues such as global economic development, international trade agreements, and climate change.
Moreover, the World Economic Forum produces research reports and analyses to further support its recommendations on global economic issues.