What is a cryptocurrency and how does it work?
Cryptocurrencies are digital or virtual tokens that use cryptography to secure their transactions and control the creation of new units.
Cryptocurrencies are decentralized, which means they are not subject to government or financial institution control.
Bitcoin, the first and most well-known cryptocurrency, was created in 2009.
Cryptocurrencies are often traded on decentralized exchanges and can also be used to purchase goods and services.
Investing in cryptocurrency has its pros and cons. On the plus side, cryptocurrencies are still in their infancy, so there is huge growth potential.
They are also decentralized, which means they offer some degree of anonymity and can be used to buy goods and services without government control.
On the downside, cryptocurrencies are highly volatile, so their value can fluctuate rapidly.
They are also vulnerable to hacking and fraud, so it's important to store your investments safely.
If you're interested in buying cryptocurrency, you can do so on a centralized exchange like Coinbase or a decentralized exchange like Uniswap.
To sell cryptocurrency, you'll need to find a buyer who is willing to pay the price you're asking.
When storing your cryptocurrency investments, it's important to use a safe wallet like Ledger Nano S or Trezor.
Looking to the future, it's difficult to say what will happen with cryptocurrency.
Some experts believe that cryptocurrencies will become more mainstream as time goes on, while others believe that their value will eventually crash.
Only time will tell what the future holds for this interesting new technology.
The pros and cons of investing in cryptocurrency
Cryptocurrency is a hot topic these days, with everyone from tech-savvy millennials to curious grandparents trying to figure out how to get in on the action.
But is investing in crypto a good idea?
Let's take a look at the pros and cons.
On the plus side, crypto has the potential to give investors a huge return on their investment.
Just look at Bitcoin – early investors who bought in at just a few cents per coin are now sitting on a fortune.
And with new coins and ICOs launching all the time, there are plenty of opportunities for savvy investors to make money.
On the downside, cryptocurrency is notoriously volatile.
Prices can fluctuate wildly from one day to the next, making it difficult to predict when to buy or sell.
The value of Bitcoin, for example, has fluctuated wildly over the past few years, and there's no guarantee that it will continue to rise in the future.
Cryptocurrencies are also subject to hacking and fraud, so it's important to store your investments safely.
Another consideration is that crypto is still a relatively new technology, so it's hard to say what the future holds.
Some experts believe that cryptocurrencies will eventually become mainstream, while others believe that their value will eventually crash.
Only time will tell what happens next.
So, should you invest in cryptocurrency? Ultimately, the decision is up to you.
Just be sure to do your research and invest responsibly.
How to buy and sell cryptocurrency
Now that cryptocurrency is all the rage, you may be wondering how to get in on the action.
After all, who doesn't want to be their own boss and make a fortune while they're at it?
Luckily, buying and selling cryptocurrency is relatively easy – as long as you know what you're doing.
Here are a few tips to help you get started:
First, research the different types of cryptocurrency and find one that suits your investment goals.
Bitcoin, for example, is a good choice for those who want to hold onto their money for a long time, while Ethereum is better for those who are looking to trade more actively.
Once you've selected your coin, set up an account on a reputable exchange such as Coinbase or Binance.
Once your account is verified, you'll be able to buy and sell coins using fiat currency (i.e. USD) or other cryptocurrencies.
When you're ready to make a trade, take into account the current market conditions and set a limit order accordingly.
A limit order ensures that you won't buy or sell at a price that's outside of your target range.
Finally, remember to diversify your portfolio by investing in multiple coins.
This will help to mitigate your risk and maximize your chances of making a profit.
With these tips in mind, you should be well on your way to becoming a crypto trader!
Tips for keeping your investment safe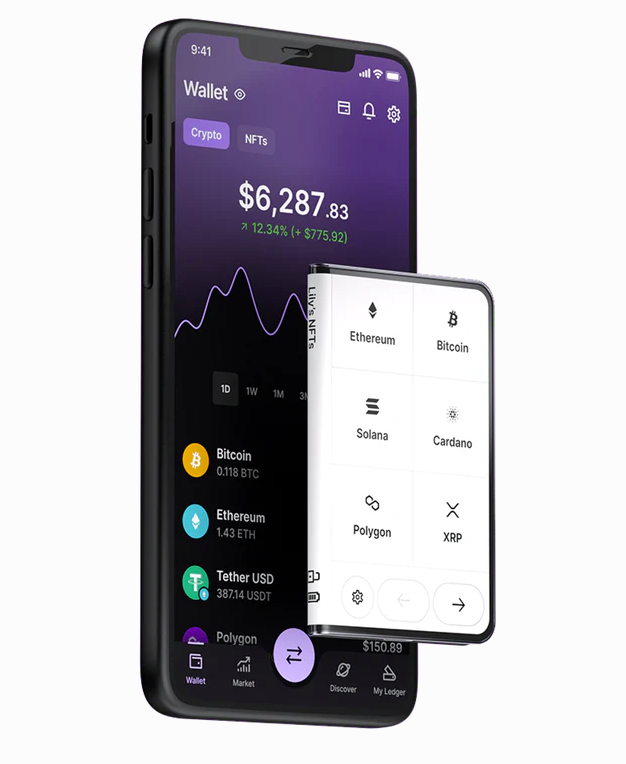 When it comes to investing, there are no guarantees.
But there are a few things you can do to help protect your investment from theft, fraud, and other risks.
First, keep your investment in a safe place, especially your digital wallet key.
A fireproof safe or a safety deposit box at a bank or credit union is a good option.
Second, be sure to keep accurate records of your investment. This includes receipts, bank statements, and other documentation.
Third, don't neglect insurance. Make sure your investment is properly insured against loss or damage.
Following these simple tips can help you keep your investment safe and secure.
The future of cryptocurrency
The future of cryptocurrency is as bright as the sun on a hot summer day.
There are many aspects of this new economy that show great promise and potential.
For one, cryptocurrency can help to stabilize economies by providing an alternative to traditional fiat currencies.
In addition, cryptocurrency can help to increase transparency and reduce corruption in financial systems.
Finally, cryptocurrency can provide a way for people to become their own bank, without having to rely on central banks or other financial institutions.
All of these factors suggest that cryptocurrency has a bright future ahead.
So, is cryptocurrency a good investment? The jury is still out on that one.
While there are certainly some pros to investing in cryptocurrencies, there are also some significant cons to consider.
Before you make any decisions about whether or not to invest in this type of digital asset, it's important to do your own research and understand the risks involved.
That said, if you do choose to invest in cryptocurrencies, here are a few tips for keeping your investment safe:
always use two-factor authentication, keep your computer protected with anti-virus software and malware protection, and be careful about where you store your digital assets.
With so much uncertainty surrounding the future of cryptocurrencies, it's impossible to say for sure what will happen next.
All we can do is watch and wait – but remember that whatever does happen, cryptocurrency is likely here to stay.