Do you have any ideas on how to increase your credit score rapidly?
Your credit score plays a crucial role in your life, as it can impact your chances of obtaining a loan, mortgage, car loan, and even job opportunities.
Having a good credit score can help you save money on interest and fees in the long run.
Perhaps you are planning to make a large purchase or hoping to increase your likelihood of being approved for a higher-quality credit card.
If you're looking to raise your credit score rapidly, you may be wondering if there are any simple and fast methods to do so.
Yes, there are 10 little-known secrets that can help you improve your credit score in just 24 hours.
These strategies are legitimate and not illegal or unethical, and implementing them can significantly improve your credit report and score.
These tips won't instantly improve your credit history, but they can provide you with a significant boost to help you achieve your goals more quickly.
Learn 10 secrets that can help increase your credit score quickly.
1. Pay off your delinquent balances
Your payment history is one of the most significant factors that can impact your credit score.
Past-due accounts or collections on your credit report can significantly lower your credit score.
Paying off the negative marks promptly is the most effective approach.
Taking these steps will prevent further damage to your credit score and demonstrate to lenders that you are reliable and able to repay your debts.
Paying off delinquency can increase your score by multiple points, depending on factors such as age and severity.
Download our free E-book today and start learning how to create wealth for yourself!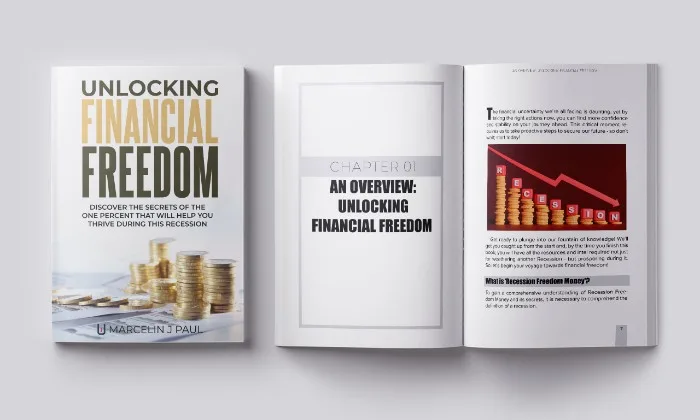 2. Keep credit balances below 30%
Your credit utilization ratio is also a significant factor that impacts your credit score.
Your credit utilization is the percentage of your available credit that you are currently using.
To illustrate, if your credit card has a limit of $1,000 and you have spent $300 with it, your utilization ratio would be 30%.
Having a lower utilization ratio is preferable as it positively affects your credit score.
It's preferable to aim for a utilization rate of 30% or less and try to keep it even lower if feasible.
Demonstrating that you can manage your credit wisely and are not overextended can help lenders perceive you as a responsible borrower.
One quick method of reducing your utilization ratio is paying off your balances before the billing cycle ends.
Lowering the amount of reported debt to credit bureaus will decrease your ratio.
You can consider requesting a higher credit limit on your current credit cards as an alternative approach.
Increasing your available credit and lowering your ratio can be done without adding new debt.
However, please be mindful not to utilize the additional credit to purchase beyond your means.
3. Pay your bills on time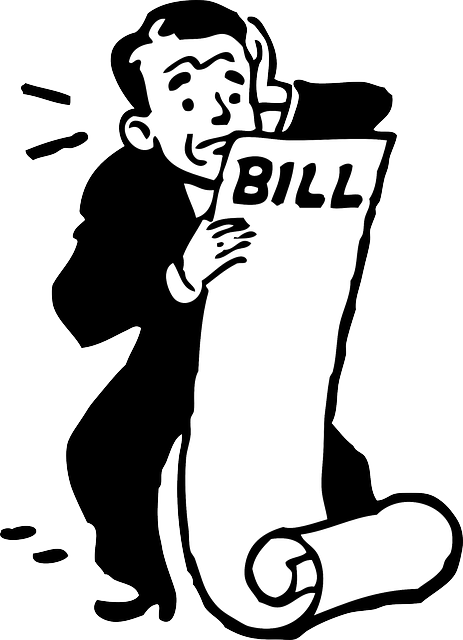 It is important to pay your bills on time in order to maintain a good credit score.
If you make a late payment, it could reduce your score significantly, possibly by 100 points or more.
The amount it decreases depends on how late the payment was and the score you had before.
It is advisable to avoid late payments since they can remain on your credit report for a maximum of seven years.
To avoid forgetting bill payments, consider creating automatic payments or setting up reminders on your phone or calendar.
It is also possible to reach out to your creditors and request a due date that matches your income schedule.
To avoid late fees and negative marks on your credit report, make sure to pay at least the minimum amount due by the deadline.
4. Dispute errors on your credit report
Sometimes, mistakes happen on your credit report that can lower your score unfairly.
The issues that might appear in your accounts are accounts that are not yours, balances or limits that are incorrect, entries that are duplicated, or information that is outdated.
You can dispute any errors on your credit report with the three credit bureaus, and have them corrected or removed as you have the right to do so.
To proceed, you must obtain a copy of your credit report from Equifax, Experian, and TransUnion – the three major credit bureaus.
At annualcreditreport.com, you can obtain one free report from each bureau per year.
After receiving your three credit reports, carefully examine them for any inconsistencies or errors.
To get credit report errors, visit the website of each credit bureau and follow their instructions to dispute it either online or through the mail.
In order to address the error, please ensure you supply proof such as a bank statement, credit file, or creditor letter.
To assist you in this process, we have provided a template letter to use as a guide.
The credit bureau must investigate your dispute within 30 days and inform you of the results.
If the dispute is resolved in your favor, the bureau must correct your credit report and notify the other bureaus of the change.
This can improve your credit score as soon as the new information is reflected in your report.
5. Set up a credit monitoring account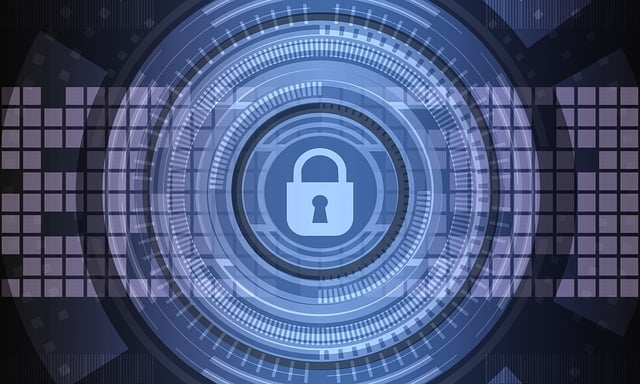 Credit monitoring is a service that tracks your credit activity and alerts you of any changes or suspicious activity on your credit report.
This can help you spot errors, fraud, or identity theft as soon as they happen and take action to fix them quickly.
Credit monitoring can also help you keep track of your credit score and see how it changes over time.
There are many free and paid credit monitoring services available online.
Some of them offer more features than others, such as identity theft protection, credit score simulators, or personalized advice.
You can choose the one that suits your needs and budget best.
Some examples of free credit monitoring services are Credit Karma, Credit Sesame, and WalletHub.
6. Report rent and utility payments
You may be paying rent and utility bills on time every month, but they might not be reflected in your credit report to positively impact your score.
Most landlords and utility companies only report missed payments to credit bureaus, which means your on-time payments may not be recorded.
There are ways to receive credit for making payments, which can increase your credit score.
To report your full rent payments and utility payments to credit bureaus, you can opt for a third-party service.
However, it will charge you a fee for this verification and reporting process.
RentTrack LevelCredit and Rental Kharma are among the services available.
You can ask your landlord or utility provider if they can directly report your payments to the credit bureaus or use a service that reports to them as another way to improve your credit score.
Obtaining their cooperation and consent may be necessary, but it could prove to be beneficial.
7. Open a secured credit card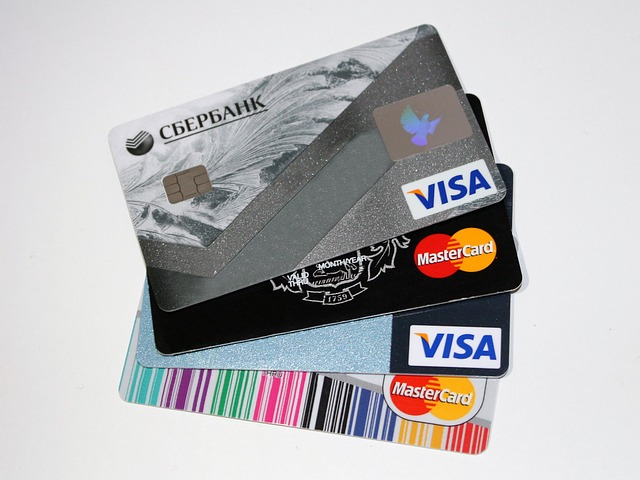 If you do not have any credit history or if your credit score is low, obtaining approval for a standard credit card could be difficult.
Nevertheless, you can still establish or improve your credit score by utilizing a secured credit card.
A secured credit card is a card that needs you to make an upfront security deposit, which then becomes your total credit limit amount.
This implies if you deposit $500 using only credit cards, you can charge as much as $500 on the card.
Like any other credit card, you can use a secured credit card for purchases, bill payments, and balance transfers.
The only difference is that you need to provide collateral in advance to secure it.
If you don't pay the minimum payment or off your balance in full each month, you will be charged interest and additional fees.
However, if you fail to make payments, your deposit may be utilized by the issuer as a means to clear your debt.
Using a secured credit card responsibly and making timely payments can assist you in building or enhancing your credit history.
Your payment activity will be reported to the credit bureaus on a monthly basis by the issuer, and this will gradually have a positive impact on your credit score.
Secured credit cards may include rewards, perks, or a chance to upgrade to an unsecured card if you exhibit good behavior over time.
8. Become an authorized user
A quick way to increase your credit score is by being added as an authorized user on someone else's credit card account.
An authorized user is someone who the credit card company can use the card but is not responsible for paying the balance.
To add an authorized user, the primary cardholder should contact their credit card issuer, and provide basic information about the person they wish to add.
Your credit report will show the past activity of the card, in addition to the primary cardholder's, once you are authorized to use it.
If your account has a long history of on-time payments, a low balance, and is currently in good standing, it can improve your credit score by providing positive information for your credit report.
Using this strategy also carries some risks.
If the main cardholder fails to make payments, reaches the credit limit, or doesn't pay off the debt, it may negatively impact your credit score by placing adverse information on your credit report.
In addition, you need to have faith that the original cardholder will not use the card inappropriately or exploit any of your personal information.
Before becoming an authorized user, be sure to select someone with reliable credit habits whom you trust completely.
It's best to choose a trusted family member like a parent or spouse as an authorized user.
Additionally, make sure to regularly check the account and be prepared to remove yourself if necessary.
9. Use a credit builder loan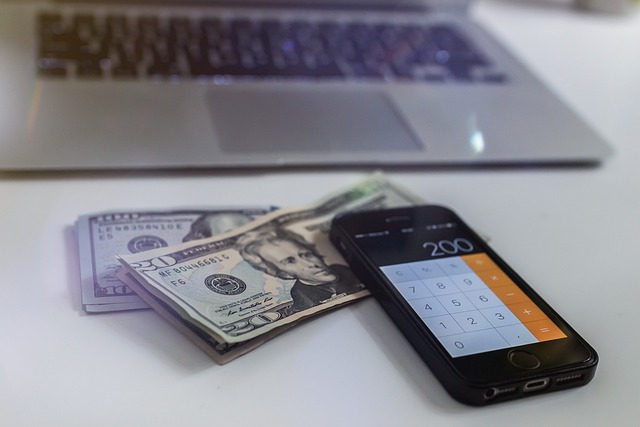 A credit builder loan is a loan that can assist in enhancing or creating your credit score.
A credit builder loan works differently from a regular loan. With a regular loan, you get the money upfront and pay it back over time.
However, with a credit builder loan, the process is reversed.
You pay a lender a set amount of money every month, which the lender saves until you have paid back the entire loan.
Once you've paid off the loan, you receive both your saved money and any interest it has earned.
By paying your credit builder loan on time and in full, the lender will report your payment history to the credit bureaus every month.
This can result in a credit score increase, which is the main advantage of this type of loan.
By taking out a credit builder loan, you can simultaneously work on building up your credit score and saving money that could be used towards a future goal, such as a down payment or emergency fund.
Credit builder loans are available at certain banks, credit unions, and online lenders.
These loans usually have small amounts ranging from $300 to $1,000, and typically come with low interest rates.
The loan duration can range from 6 to 24 months, depending on your preferences and the lender's policies.
To open the loan, a small fee may be charged, and you may also have to pay a monthly fee to keep it active.
10. Add to your credit mix
The term "credit mix" refers to the variety of credit accounts that are listed on your credit report, such as credit cards, loans, mortgages, and others.
Lenders may view you as a responsible borrower if you have a variety of credit types in your credit history.
Although opening new accounts can affect your credit score, it only contributes to 10% of the score. Therefore, it's not advisable to open new credit card accounts unnecessarily.
If you already have one type of credit account and you have a valid reason to acquire another, it can slightly increase your credit score by adding to your credit mix.
If you have only used credit cards and want to improve your credit score, getting approved for a car loan or a student loan can help over time.
Ensure that you have the financial capability to make the monthly payments and that you conduct a thorough search for the most favorable rates and conditions.
Bonus Tips on Boost Your Credit Score
Keep Old Accounts Open
Although it may seem like a good idea to close old credit accounts, doing so can actually harm your credit score.
Maintaining open credit accounts, even when not in use, can help you maintain a longer credit history and a lower credit utilization ratio.
So, let those old accounts age like a fine wine, and watch your credit score soar.
Limit Hard Inquiries
When you request new credit, a hard inquiry is added to your credit report, which can lower your credit score.
Before applying for a store credit card to save only 10% on a pair of socks, consider your decision carefully.
To avoid too many hard inquiries on your free credit report alone, it's best to be selective when applying for credit. Be strategic in your approach.
By doing so, you may see a boost in your score of several points or more within 24 hours.
Although these tips are helpful, they should not replace good credit habits in the future.
It is important to consistently review your credit report, use credit responsibly, and consult with a financial professional if necessary.
Frequently Asked Questions
Q: How much can I boost my credit score overnight?
A: The impact on your credit score depends on your present credit status and the steps you take.
Certain actions, like resolving overdue balances or contesting inaccuracies, may have a greater influence than others.
Keep in mind that your score is unlikely to increase significantly overnight.
Experian, a major credit bureau, reports that taking positive actions usually results in a credit score improvement of no more than 13 points in a month for most people.
Q: How often should I check my credit score and report?
A: It is recommended that you review your credit score and credit report annually to make sure they are correct and current.
At annualcreditreport.com, you can obtain a complimentary copy of your credit report from each of the three main bureaus (Equifax, Experian, and TransUnion) once every 12 months.
There are several websites, such as Credit Karma, Credit Sesame, or WalletHub, where you can obtain a free credit score.
Q: How long does it take to build or rebuild good enough credit scores?
A: Achieving a high credit score by building or rebuilding good credit requires time and patience.
It cannot be achieved through any quick fix or shortcut.
Your credit score is determined by various factors including your history of payments, how much of your credit limit you use, the types of credit you have, how long you've had credit, and recent credit applications.
In order to build or rebuild your credit, it may take a few months to several years depending on your current credit standing and desired outcome.
Q: What are some tips to maintain good credit habits?
Here are some suggestions for developing and maintaining healthy credit habits:
The most essential aspect that affects your credit score is paying your bills completely and promptly each month.
To demonstrate responsible credit management, it's recommended to maintain credit card balances at or below 30% of your available credit limit.
Only apply for new credit when necessary and within your budget. Having too many requests or new accounts can temporarily lower your credit score and signal that you are a high-risk borrower.
To safeguard your identity and prevent negative effects on your credit score, make sure to check your credit report frequently and report any mistakes or fraudulent activity.
If you are facing debt issues or have credit-related queries, it is advisable to consult a professional financial advisor. A certified credit counselor or a financial planner can assist you in devising a budget, bargaining with your creditors, or suggesting appropriate solutions based on your unique requirements.
Final Thoughts on How to Boost Your Credit Score

Here are some tips that could help increase your credit score quickly.
Please keep in mind that these tips are not a quick fix for your credit problems and will not solve them instantly.
It's important to maintain good credit habits over time.
This includes paying bills on time, keeping balances low, only applying for new credit when necessary, and regularly checking your credit report for mistakes.
Improving your credit score gradually and achieving your financial goals faster is possible by consistently following these credit management tips.
Keep in mind that having good credit provides benefits beyond just getting approved for loans.
It can also save you money on interest and fees, and give you greater financial freedom and security.
I hope you found this blog post helpful and informative.
If you have any questions or feedback, please feel free to leave them in the comments section below.
Thank you for taking the time to read it.