Uncovering How to Live a Fulfilling Life Without Having to Follow Your Passion
Contrary to the old saying, "Follow your passion and the money will follow," this might not always be true.
In this blog post, we delve deeper into career choices that require more subtle consideration than simply following one's passions.
We'll explore why it is important to approach life decisions with a holistic perspective for long-term success.
For starters, it's important to recognize that having a fulfilling life doesn't necessarily have to involve pursuing what you're passionate about.
Instead of focusing on "passion", focus on what will bring meaning and satisfaction.
If a certain career choice isn't your passion but has the potential for providing financial stability and meaningful work, it might be worth considering.
In addition, the idea of "passion" can often be too vague and intangible to rely on when making career decisions.
It is important to identify concrete skills and interests that could be leveraged in order to make a decision that aligns with your values and objectives.
For instance, if you are passionate about music, that doesn't necessarily mean you have to become a musician.
There are many other ways to pursue this passion and utilize the associated skills, such as becoming an audio engineer or a music teacher.
What Is Passion?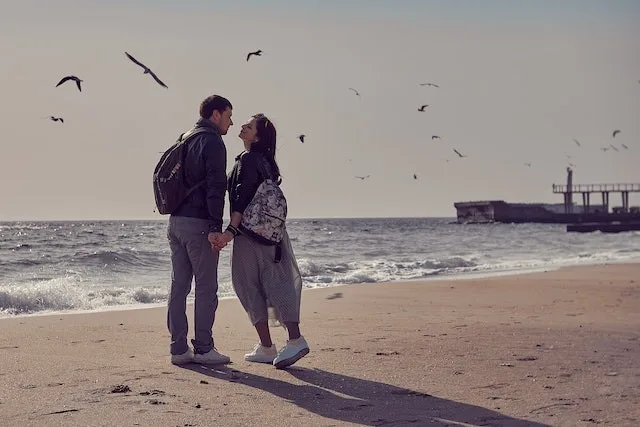 Passion is an intense emotion aroused by a strong attraction or admiration for something.
It's being inspired and motivated to do something you truly believe in.
The problem with passion is that it can easily become an obsession that leads to unhealthy lifestyle choices, unproductive behavior, and unrealistic expectations of success.
When you're too passionate about something, you can become blinded by it and lose touch with reality.
You might disregard important advice or facts that don't fit into your idea of success.
And as a result, you could make decisions that are not in your best interests.
It also puts enormous pressure on you to succeed.
When you're too passionate about something, failure is not an option.
You become so focused on achieving success that you forget about other important aspects of life such as relationships, health, and personal growth.
Passion Can Change Over Time
First and foremost, let's talk about the fact that our passions can change over time.
We can all relate to that awkward experience of reflecting on our adolescent dreams and shuddering at the thought of devoting ourselves to something like, for instance, forming a boy band (we've all been there!).
To be earnest, our passions and interests can develop as we mature and discover fresh perspectives.
Making decisions in life and career based on a passion that no longer aligns with your identity can lead to confusion and dissatisfaction.
Lacking purposeful direction can be incredibly disorienting, leaving you feeling lost and unaccomplished.
Even if you remain passionate about a particular goal, there is no guarantee that pursuing it will bring success or satisfaction.
While it's easy to fall in love with something, your passion doesn't always equate to success or financial stability.
Take, for example, the struggling artist.
While they may be truly passionate about painting, it doesn't necessarily guarantee that they will be able to make a living out of it.
Shockingly, only a minuscule number of creators are able to gain financial stability from their artistry. Data confirms this unfortunate statistic.
Before you decide to pursue your passion as a full-time career, it's critical that you evaluate the practicality of this path and if it will really bring the success and satisfaction you crave.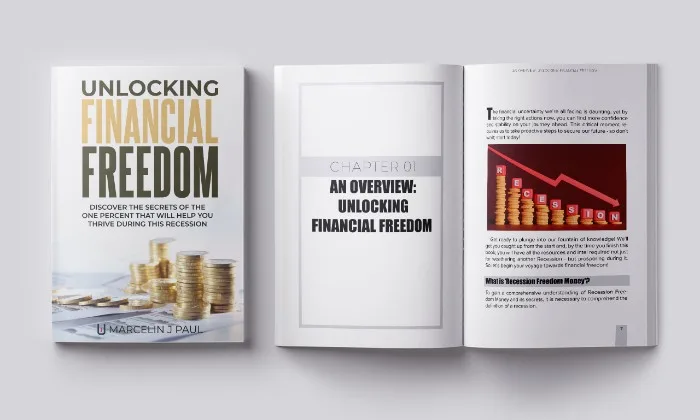 Passion Alone Does not Guarantee Success or Fulfillment
While we all have our passions, it's essential to remember that they might not be in line with the demand of the job market.
Despite your passion for something, there may still be a lack of interest from employers and customers alike.
If you're determined to make a career out of beekeeping, it's essential to note that the job opportunities are limited and competition is fierce.
This can cause financial difficulties as well as a lack of job stability, which often leaves us feeling disheartened and unfulfilled.
Therefore, what is the appropriate course?
The answer is not to abandon your ambitions completely.
Instead, it's significant to consider career and life choices with more precision.
Of course, your interests should be taken into consideration but they shouldn't serve as the only aspect of decision-making.
You must also contemplate market needs, practicality, and long-term objectives for success!
If you're deeply passionate about a field where job opportunities are scarce, think of ways to combine that passion with your current profession or make it attractive enough for employers.
If your passionate interest doesn't appear to be a viable path for a thriving and rewarding career, why not explore the option of volunteering or part-time work in that arena while maintaining reliable full-time employment?
Related Reading:
Passion and Market Demand
The job market and the ever-changing consumer landscape are both essential aspects of career exploration.
To help you make informed decisions, we have supplied concrete examples illustrating how these elements can influence life choices.
Furthermore, to gain a holistic approach to how to craft your future path, we've provided solutions for assessing your options with an equilibrium perspective.
Taking into account all aspects, as opposed to solely relying on your passion, is the key to achieving success and leading a fulfilling life.
Your decisions should be carefully considered with greater nuance for optimal outcomes.
Before making a major decision, it's important to take the time and evaluate all possible outcomes.
By considering market demand, practicality, long-term goals, and other options available to you.
You can make decisions that will bring about greater success in life!
Taking this extra step ensures that your chosen path is the most satisfying one for you – both now and in the future.
Do not succumb to the pressure of hastily following your passion without a plan.
Take an informed approach, considering all possibilities and dedicating time to ensure you are making sound decisions for yourself and your future.
Even if reality doesn't unfold as anticipated, never forget that every bump in the road is part of life's journey which can be steered with course corrections along the way!
Passion vs. Practicality
It's critical to remember that chasing your passion doesn't have to mean you must immediately leave your present job and start something from scratch.
Instead, there are ways for you to incorporate what drives you into the role you currently possess or find means of making it more saleable.
Are you passionate about photography, yet stuck in a finance job?
Why not start your own enterprise by becoming a freelance photographer or launching your very own photography business?
Consider taking on a side hustle in an area that resonates with you; it's the perfect way to experiment and learn new skills, all while earning some extra income!
But make sure to plan your time diligently and set sensible objectives so as not to tire yourself out.
Ultimately, it is essential to understand that success and satisfaction are not universal.
What brings one person joy may not be what makes another individual happy; thus, it is critical to recognize the unique paths that each of us takes for self-fulfillment.
Refrain from drawing comparisons with others, and disregard any societal expectations of success.
Rather than succumbing to the pressure, devote your attention to that which brings you true joy and contentment.
Subsequently, make decisions based on what will bring about those feelings in your life.
Related Reading:
Follow Passion later In Life
It's vital to remember that you don't have to pursue your passion right away.
Life is a voyage and there is a lot of time in life to explore various avenues and chances.
You can always follow your dreams later on, as many successful people didn't identify their true calling until far into their careers.
As an example, many entrepreneurs waited until their 40s or 50s to start their own businesses.
This allowed them to accumulate invaluable experience and skills from previous employment that they could then use towards launching successful enterprises.
Equally noteworthy, numerous creators of art, literature, and music didn't gain fame until they were older.
Theirs was a great effort; they dedicated time to become proficient in their craft and growing an audience who enjoyed their work.
Exploring your passions later in life is the ideal opportunity to take advantage of the wisdom you possess.
As you grow more experienced and acquire a deeper comprehension of what makes you genuinely content, it will be easier to create an occupation or enterprise from your true passion.
With age comes wisdom and with that knowledge, anything can become possible!
Furthermore, you can always delve into your passion in a recreational sense and it's an incredible way to remain inspired and motivated.
Moreover, having something that inspires enthusiasm in your life is invaluable – even if the activity does not become a major career opportunity for you.
Following Your Passion Pros and Cons
Pros:
You will be more motivated and engaged in your work, leading to increased job satisfaction.
You will be more likely to excel and find success in a field that aligns with your passion.
Following your passion can give your life a sense of purpose and fulfillment.
Cons:
Following your passion may not lead to financial stability or job security.
Your passion may not be in high demand, making it difficult to find job opportunities.
You may have unrealistic expectations about what it means to follow your passion.
You may not have the necessary skills or qualifications to pursue your passion as a career.
Before you make any major life decisions, it's critical to assess the advantages and drawbacks of chasing your dream.
Don't forget that having a passion is not necessary for it to be your career – it can simply be something that invigorates you on the side.
Alternatively, if you would like to make your enthusiasm more profitable, don't hesitate to acquire new abilities or gain experience in related fields.
Final Thoughts on Following Your Passion
While it is essential to pursue your passion, don't forget that there are other factors you should consider before making career or life-altering decisions.
It's necessary to examine the current market demand for a particular career, the practicality of such a choice, and what kind of long-term goals this decision could potentially lead you to in order for your choices to be well informed.
It's essential to remember that accomplishment and satisfaction are individualized, so make decisions in accordance with your own plans.
Last but not least, if things don't go as expected, you can always opt to make tweaks and refinements to your course.
Don't be frightened to pursue your passion later on, as you will have gained all the experience and skills necessary for success through past jobs or opportunities.
Even if it isn't a full-time profession, there is still an option of endeavoring in it as a hobby, which can help keep your enthusiasm alive!
Related Reading:
People Also Ask
Q: Why is it a bad idea to blindly follow your passion?
A: If you're looking to make a big career or life decision, blindly following your passion may lead to false hope and a neglect of crucial market demands and job opportunities.
It's essential that you take an analytical approach by weighing all the benefits as well as detriments before making any major commitments.
Q: How can I make my passion more marketable?
A: If you're looking to capitalize on your passion, there's no better way than by investing in yourself through education or a job that advances relevant skills and experience.
Alternatively, why not fuse your hobby with what you already do professionally?
Or if all else fails, start a side hustle that aligns perfectly with the things that excite you!
Q: How can I find my true passion?
A: Uncovering your true life's calling may take some effort and exploration.
You can experiment with new activities, volunteer in the community, or pursue a side job to build proficiency and investigate what really motivates you.
It is also crucial not to box yourself into pre-determined career paths but rather keep an open mind as you search for what inspires you most.
Q: Is it too late to follow my passion if I'm older?
A: Don't ever feel that it's too late to pursue the things you're passionate about!
Many accomplished individuals didn't uncover their true calling until well into their lives, and with this comes the added advantage of having a larger context for understanding.
Regardless of your age, seize all opportunities life presents you with; following your passion can be rewarding no matter where in life you are.
Q: Can I still have a fulfilling life if I don't follow my passion?
A: Achieving success and fulfillment are personalized objectives that depend on what you want.
Choose the decisions that will take you closer to your aspirations, even if they seem unrelated to your enthusiasm.
But don't forget that you can include parts of your passion into hobbies – this is a great solution for staying passionate and driven!