Do I Need a Social Security Number to Apply for a Credit Card as an Immigrant?
Credit cards have become a common financial tool for people all over the world, including immigrants.
With a credit card, new immigrants have the opportunity to build their financial footprint in a foreign nation while at the same time preparing for unforeseen expenses and accumulating rewards on everyday purchases.
Nevertheless, selecting the ideal credit card can be an overwhelming task.
With numerous options at your disposal, it can be hard to choose the best one.
If you're an immigrant, it's essential to understand how the right credit card can help you gain financial security and independence.
We've taken into consideration all of the necessary components when selecting a suitable credit card and have compiled our list of top-recommended cards for immigrants just like you!
Let's get started on your journey towards bettering your life and credit with improved finances today!
Key Takeaway- New immigrants to the United States may find it difficult to get approved for credit cards due to a lack of credit history or proof of income.
However, there are credit cards designed specifically for immigrants that can help them establish credit and access financial products.
Establishing Credit as a New Immigrant
For those who are new to the United States, creating a credit history can be an overwhelming and arduous task.
Establishing credit is essential for obtaining loans, renting a residence, and even signing up for cell phone plans; however, without an existing history of responsible spending or repayment, doing so can be incredibly difficult.
That's where a credit card can come in handy.
Securing a credit card and using it properly is one of the most effective methods to build your credit history and raise your credit score.
Demonstrate your reliability as a borrower by making routine payments promptly and keeping your balance low.
This will be noticed by lenders and other creditors.
Building a strong credit score now will open up doors to countless opportunities in the future, from loans and mortgages to other advantageous financial products.
A credit card can be a beneficial asset for establishing financial discipline.
With countless credit cards offering rewards programs, you can quickly and easily accumulate cashback, points, or miles for regular purchases.
With these rewards, you can get the most out of your purchases and save a significant amount in the long run!
Not only does a credit card offer convenience and flexibility, but it also helps to guard you against fraud and theft.
If your credit card is lost or stolen, you can inform the issuer and they will take action to investigate any suspicious charges.
You will not be held liable for any fraudulent charges, so you don't have to worry about being stuck with the bill.
Obtaining a credit card as a newcomer to the country can be an advantageous financial decision.
To make the most of your credit card, select one with low fees, a competitive interest rate, and an attractive rewards program that caters to your spending habits.
Make sure to use your card responsibly – pay your bills on time and limit the amount of debt you are accruing.
Doing this will help keep your balance low, helping you stay financially secure in the long term.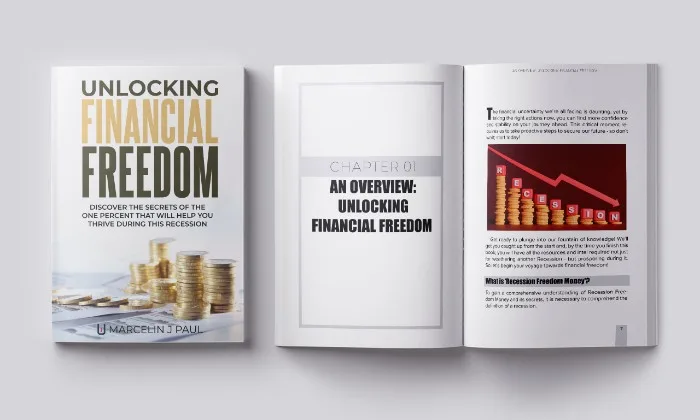 Benefits of Having a Good Credit vs. a Bad Credit
A high credit score opens the door to countless rewards, while a low rating can make it challenging to obtain loans and other financial services.
Key Benefits of Having a Good Credit Score
Access to credit: A stellar credit score can open the door to a plethora of possibilities, such as access to loans, mortgages, and credit cards.
With a strong credit score, lenders are more likely to offer you favorable terms and interest rates on your loan applications.
Lower interest rates: Having a good credit score can be incredibly beneficial because it may encourage lenders to offer you more competitive interest rates on their loans and other financial services.
By leveraging this, you can potentially save thousands of dollars over the duration of your loan!
Better insurance rates: Some insurance companies use credit scores to determine rates for car insurance and homeowner's insurance.
A good credit score can help you get lower rates on these policies.
Easier rental applications: Landlords may use credit scores to assess and evaluate prospective tenants.
Achieving a high credit score can open doors when it comes to finding the perfect apartment or rental property.
Higher credit limits: If you have a solid credit score, lenders may be enthusiastic to provide you with greater credit limits on their cards and lines of credit.
Conversely, having a low credit score can make it difficult to secure loans and other financial products.
Related Reading:
Disadvantages of Having a Bad Credit Score
Difficulty getting approved for credit: A negative credit score can be an obstacle to securing a loan, or opening a bank account, making lenders more unlikely to accept your applications.
Upon approval, you may be presented with higher interest rates and less favorable terms.
Higher interest rates: When you have a low credit score, lenders may require that you accept higher interest rates on loans and other credit products.
With this in mind, borrowing can become costlier and could accumulate thousands of extra dollars spent on interest payments over the duration of a loan.
Difficulty getting a job: To select and hire suitable candidates, certain employers turn to credit scores as part of their assessment.
Poor credit can impede your chances of being hired for certain occupations, making the job search more arduous.
Higher insurance rates: Certain insurance companies refer to credit scores when calculating their rates for both car and homeowners insurance.
Having an unfavorable credit score can lead to higher insurance premiums – something no one wants.
Difficulty renting: Credit scores are frequently utilized by landlords in order to filter out potential tenants.
Possessing a low credit score may make it more difficult to find success when searching for an apartment or rental property.
An excellent credit score offers numerous advantages, making it simpler to attain loans and other financial opportunities.
To ensure your credit remains in excellent standing, it's vital to make all payments on time, decrease outstanding balances as much as possible, and vigilantly monitor your credit report for any mistakes.
Key Takeaway- A good credit score can provide access to credit, lower interest rates, better insurance rates, and easier rental applications.
A bad credit score can make it difficult to access credit, result in higher interest rates, make it harder to get a job and impact rental applications.
Related Reading:
Factors to Consider When Selecting Credit Cards for New Immigrants
Credit Score Specifications Are Crucial
Your credit score is more than just a number – it speaks volumes about your financial trustworthiness and can be the deciding factor in whether you are approved for a credit card.
Emigrating to a new country can be an exciting but intimidating experience.
One of the most difficult parts may be qualifying for credit cards without having established any type of credit history in your adopted home.
If your credit score falls below a particular threshold, some cards may reject your application outright.
To construct and improve your credit score, an essential step is to select a credit card that reports your activity to the three primary credit bureaus.
If you're looking to build or establish credit, seek out a credit card specifically designed for those with limited or no prior history.
With these cards, you may find that the credit score requirements are lower than usual, increasing your chances of qualifying.
Foreign Transaction Fees
To make sure you don't incur any expensive fees, take extra care if you plan to use your credit card for purchases in a foreign country, and ensure that the transactions are free of charge.
When you buy something abroad, credit card companies may impose foreign transaction fees.
Be sure to check with your provider beforehand so there are no unwelcome surprises!
These charges can make any traveler shudder, as they range from 1% to 3%, depending on the number of your purchases.
This could add up quickly if you are an avid globetrotter or shop online frequently from foreign retailers.
To save yourself from paying foreign transaction fees, seek out a credit card that does not charge them.
If you're preparing to travel abroad, certain credit cards are tailored just for that purpose and come with no foreign transaction fees.
Credit Card Rewards Programs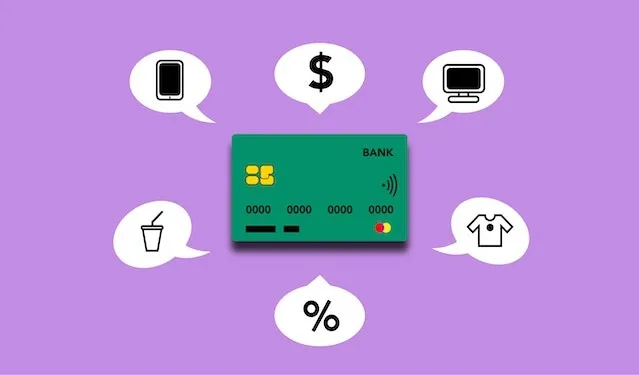 Maximize your shopping experience by taking advantage of rewards programs. It's a fantastic way to earn points, miles, and even cash back on the purchases that you make each day!
Being an immigrant, you can capitalize on your specific spending habits and generate more rewards.
For instance, if you're looking to send money to your family abroad, consider utilizing a credit card that provides bonus points or cashback rewards for monetary transfers.
Not only will this benefit you financially in the long run but it may ease some of the financial burden associated with international money transfers.
Carefully assess the rewards programs and categories for which you can gain maximum return when selecting a credit card – this way, you'll get the most out of your purchase power.
Unlock an exciting new world of rewards with a credit card that provides bonus points for your travels, meals out, grocery purchases, fuel expenses, and much more!
When selecting a card, find one that aligns with your spending practices and offers rewards that you can actually benefit from.
Related Reading:
Annual Fees
Depending on the credit card, annual fees can span any amount between a mere $50 to an exorbitant $500 or more.
Unless the advantages and compensations surpass the expenditure, yearly fees may not be worth it.
In case you are only beginning to build your credit profile, you might want to abstain from annual charges until you have established a strong credit history that opens up access to better cards.
Before you decide to get a credit card with an annual fee, be sure that the rewards and benefits offered are worth the expense.
When searching for a credit card, find one that offers bonus rewards, travel incentives, cashback options, or additional advantages that fit with your financial objectives and spending habits.
Key Takeaway- Interest rates, fees, and credit limits are all important factors to consider when choosing a credit card.
Rewards programs and other perks can be beneficial, but should not be the only factor in your decision.
It's important to choose a card that fits your spending habits and financial goals.
Secured vs. Unsecured Credit Cards
For immigrants who don't yet have a lengthy credit history, securing a secured credit card may be an effective option.
This type of card requires you to make a deposit that is equal to the amount of your available credit limit.
A secured credit card is a great choice for those wanting to build their credit and enhance their score over the long term.
Although secured cards can offer more security, they may come at a higher cost: a higher interest rate, lower credit limits, and fewer rewards or benefits than unsecured credit cards.
Unsecured credit cards may offer a host of potential rewards and benefits, such as higher credit limits and better returns, without the hassle of putting down a deposit.
If you wish to be approved for an unsecured credit card, it is imperative that your credit history meets the necessary criteria as determined by the issuer.
When choosing between a secured and unsecured credit card, factor in your current credit score, monetary ambitions as well as spending patterns.
If you're a beginner when it comes to credit, then obtaining a secured credit card is an ideal choice for helping you build your credit history and enhance your credit score.
With a favorable credit rating, you stand to gain greater rewards and perks by opting for an unsecured credit card.
Best Credit Cards for Immigrants
Discover it Secured Credit Card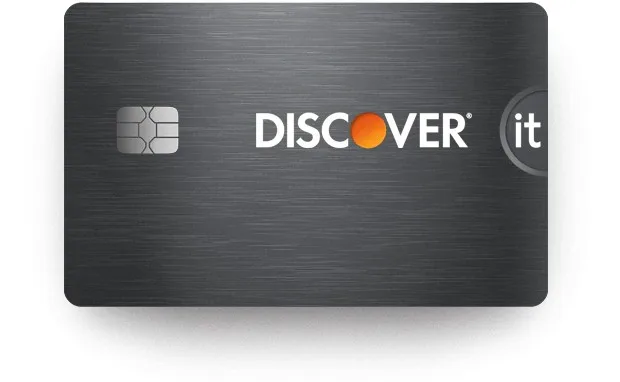 The Discover it Secured Credit Card is a great option for immigrants with limited or no credit history.
This card requires a security deposit, but it offers cashback rewards, no foreign transaction fees, and free access to your credit reports and FICO credit score.
You'll earn 2% cash back on up to $1,000 in purchases at gas stations and restaurants each quarter, and 1% cash back on all other purchases.
Plus, Discover will match all the cash back you've earned at the end of your first year.
Security deposit starts at $200. That means a $200 deposit for a $200 credit line. Or a $500 deposit for a $500 credit line.
Platinum Secured Credit Card from Capital One
The Capital One Platinum secured Credit Card is another good option for immigrants with limited or no credit history.
This card does not require a security deposit and has no annual fee.
You'll have access to a higher credit limit after making your first five monthly payments on time.
This card also offers a credit monitoring service to help you stay on top of your credit score and improve your credit history over time.
A minimum refundable Security deposit of $49, $99, or $200 is required
Citi Secured Mastercard
The Citi Secured Mastercard is a secured credit card that can help you establish credit and improve your credit score.
You'll earn 2% cash back on purchases at gas stations and restaurants, and 1% cash back on all other purchases.
This card also has no foreign transaction fees, making it a good option for international travel.
A security deposit is required for this product (minimum $200) no annual fee
Bank of America Cash Rewards Credit Card for Students
The Bank of America Cash Rewards Credit Card for Students is a good option for immigrant students who are just starting out with credit.
This card does not require a security deposit and has no annual fee.
You'll earn 3% cash back on purchases in a category of your choice, 2% cash back at grocery stores and wholesale clubs, and 1% cash back on all other purchases.
Plus, if you're a Bank of America customer, you can earn additional rewards through the BankAmeriDeals program.
The Amazon Secured Card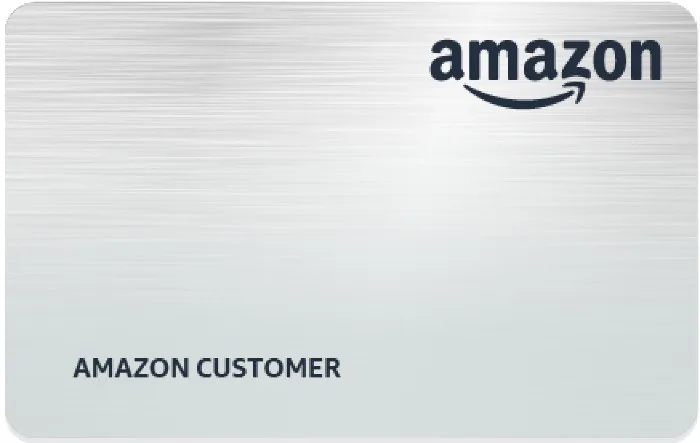 The Amazon Secured Card is built for people who are new to credit, or who would like to rebuild their credit.
With no annual fee, you can make Amazon purchases with this card both online and in-store.
Plus, your payment activity is reported to major credit bureaus so that you have the opportunity to establish a strong credit history.
Not only will you gain access to your credit score with this card, but also beneficial resources and advice on how to strengthen it.
Start off with an upfront deposit similar to a secured credit card, then have the chance to upgrade to a traditional credit card without any additional deposits when you display responsible borrowing behavior that satisfies all eligibility criteria.
This special account is your path toward achieving financial freedom!
To get your Secured Card features up and running, you must first submit a security deposit once the card is approved.
You can deposit, in $50 increments, anywhere between $100 and the amount you're approved for (Maximum: $1000).
By paying off your balance and closing the account, you can rest assured that your security deposit will be refunded in full.
Following 12 months of successfully building up your credit, you may be eligible to activate the store card features of your account depending on how well your credit profile has been kept.
Your account will remain free of charge, and once you've paid off your current Secured Card balance, we'll return the security deposit to you.
Key takeaway: Getting a credit card as a new immigrant can be a smart financial move for establishing credit and improving your financial prospects in the United States.
It's important to choose a card that fits your needs and use it responsibly to reap the benefits of having good credit.
Staying on top of your payments, keeping credit card balances low, and consistently monitoring your credit report is key to creating a solid foundation for future financial success.
A good credit score can open the door to additional opportunities in life that may not have been accessible before.
Related Reading:
The Bottom Line
As an immigrant, it may be difficult to determine the correct credit card for your needs.
Thankfully, by evaluating the key factors outlined in this guide, you can make a wise decision with confidence!
Don't forget to consider credit score criteria, foreign transaction fees, rewards plans, yearly charges, and secured versus unsecured charge cards when making your selection.
Immigrants should consider the exceptional benefits of the Discover it Secured Credit Card, Capital One Platinum Credit Card, Citi Secured Mastercard Bank of America Cash Rewards Credit Card for Students, and The Amazon Secured Card.
These five cards are our top picks to help you get started with credit building today!
Best of luck as you search for the perfect credit card!
People Also Ask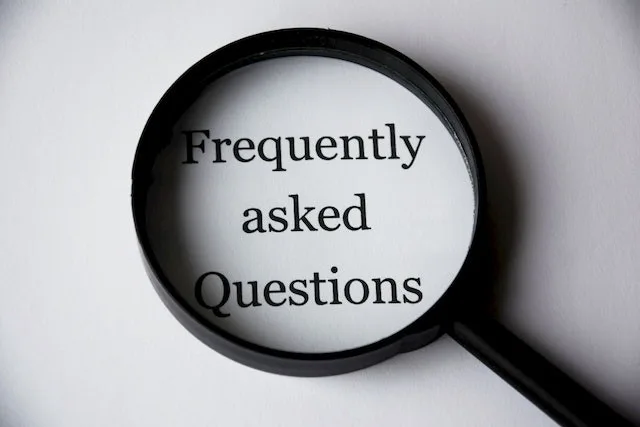 Q: Do I Need a Social Security Number to Apply for a Credit Card as an Immigrant?
A: Absolutely not. There are a number of credit cards available that don't necessitate the use of your Social Security Number when applying!
As an example, the Deserve Edu Mastercard is tailored for international students and does not necessitate a Social Security Number.
Other cards might permit you to apply through an ITIN (Individual Taxpayer Identification Number) or other forms of identification.
Q: Can I Still Apply for a Credit Card if I Don't Have a Credit History?
A: Absolutely! People without credit histories can still benefit from having a credit card; there are now cards tailored specifically to them.
Take secured credit cards for instance, which necessitate that you provide a security deposit as collateral for your credit limit.
Establishing credit and forming a solid history can be done easily with student credit cards or by taking out a credit builder loan.
Both of these options are advantageous for building your financial portfolio as well as attaining good financial standing in the future.
Q: How do I Know if I'm Eligible for a Credit Card as an Immigrant?
A: It is necessary to research the qualifications for a credit card before selecting which one is appropriate for you, as these can differ depending on the provider and type of card.
To be eligible, you must provide valid proof of income and identification documents.
To obtain an identification number, you may need to provide a Social Security Number or ITIN if none is available.
Additionally, other documentation will be requested as part of the process.
Before you apply for the card of your choice, it is essential that you review and understand all eligibility requirements.
Q: Can Using a Credit Card Negatively Impact my Credit Score?
A: If you use your credit card recklessly, it could detrimentally affect your credit score.
Defaulting on payments, accumulating unmanageable balances and late payments can all have a detrimental effect on your credit score.
Nevertheless, if you use your credit card wisely; for example, making on-time payments and keeping low balances can help set the foundation of a healthy credit history eventually leading to higher credit scores.
Q: Should I Apply for Multiple Credit Cards to Build Credit Faster?
A: It's best practice to avoid applying for multiple credit cards simultaneously, as it can result in hard inquiries on your credit report and ultimately hurt your credit score.
Building a strong credit history takes time, but it can be done with as little as one or two credit cards used responsibly.