Why do I need passive income?
Passive income can be a great way to supplement your regular income.
It can provide you with additional funds for retirement, pay off debt, and even fund big dreams like traveling or starting your own business.
But, it is important to understand what passive income really is and how you can use it to make money.
Passive income refers to income that requires minimal ongoing effort to earn.
This type of income can assist in achieving financial independence, broadening your sources of income, and providing more leisure time.
In this article, we will explain what passive income is, how to first generate income from it, and why it is beneficial.
We'll also share 23 passive income ideas
What Is Passive Income?
Passive income is income that is earned without being employed or contracted by someone.
You can earn passive income through different ways such as earning interest on savings, receiving cash back or rewards using a credit card, renting out a property, investing in dividend-paying stocks, and more.
Passive income and active income are two types of income.
Active income is the money you earn from your regular job or business where you have to exchange your time for money.
However, passive income is not like active income.
Passive income does not require your time or effort and can continue to flow even when you're not actively working. Conversely, if you stop working, you stop earning.
Having passive income doesn't imply receiving money for free.
To generate passive income, you usually have to make an initial investment of either time, money, or other resources.
To ensure things stay on track, some monitoring or maintenance is necessary.
Regularly updating the content of your online course is important to ensure that it remains relevant and beneficial.
To effectively invest in stocks, it is important to monitor their performance and make necessary changes to your portfolio.
Passive income requires less effort and maintenance to generate and maintain compared to active income.
Passive income requires minimal effort to generate a consistent stream of income by utilizing your current assets or skills.
How to Earn Passive Income Stream
Three main categories exist for earning passive income which are numerous ways to choose from.
Investing: This refers to using your existing funds to generate additional income.
You may choose to invest in stocks, bonds, real estate, or other assets that provide recurring profits or increase in value over a period of time.
Asset building: This means obtaining an asset that generates income without active effort over an extended period.
You can achieve this by creating a blog, podcast, blog, YouTube channel show, online course, ebook, or software that appeals to a specific audience and generates revenue from ads, sponsorships, subscriptions, or sales.
Asset sharing: This refers to the act of selling or leasing assets that you currently possess.
You can earn extra income by renting out your spare room on Airbnb, your car on Turo, your parking space on SpotHero, or your skills on Fiverr.
Passive income streams have unique pros and cons depending on the type.
Investing usually requires a large amount of capital and upfront investment and carries some risk of losing money.
Building assets typically demands considerable time and creativity from the beginning and may not yield substantial income for a while.
Sharing assets typically don't require a large initial investment, but it may involve some inconvenience and responsibility.
Choosing the optimal way to gain passive income is based on your objectives, preferences, abilities, and assets.
Experiment with various approaches to discover the best fit for you.
To minimize risks and maximize earnings, consider expanding your sources of passive income.
Why You Need Passive Income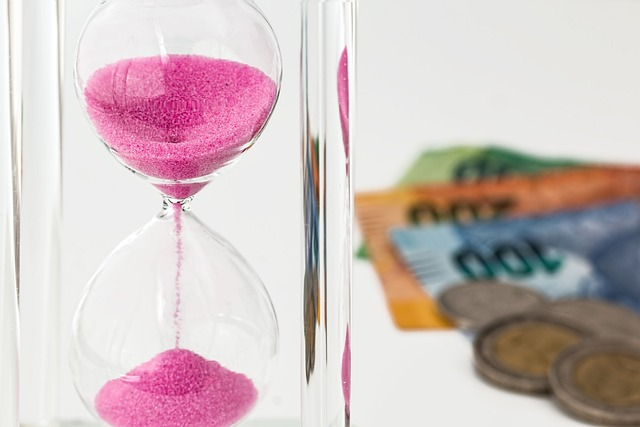 Passive income has numerous advantages, and it can greatly enhance your financial status and way of living.
Check out these factors below to understand why passive income is crucial for you:
It can help you achieve financial freedom: Financial freedom refers to the ability to cover one's living expenses without having to work actively by having sufficient funds.
By generating income consistently without depending on your job or business, passive income can help you achieve your goal.
Passive income allows you to have financial stability and freedom to pursue your interests or quit your job without financial concerns.
It can diversify your income streams: Depending on just one source of income can put you at risk and cause stress.
If you experience job loss or a decrease in business, it may become difficult to cover your expenses and uphold your financial responsibilities.
Generating passive income can aid in diversifying your income sources and decreasing your dependence on any single source of income.
By doing this, you can enhance the security and stability of your financial situation.
It can create more time for yourself: One of our most precious resources is time, but a lot of individuals spend the majority of their time working to earn a living.
Earning passive income can give you more freedom and flexibility by reducing the amount of time you need to work and allowing you to avoid strict schedules.
Passive income allows you to have greater flexibility and control over your time.
You can utilize it to indulge in your interests, acquire new knowledge, explore new places, or have more quality time with your family and friends.
23 Passive Income Ideas to Start in 2023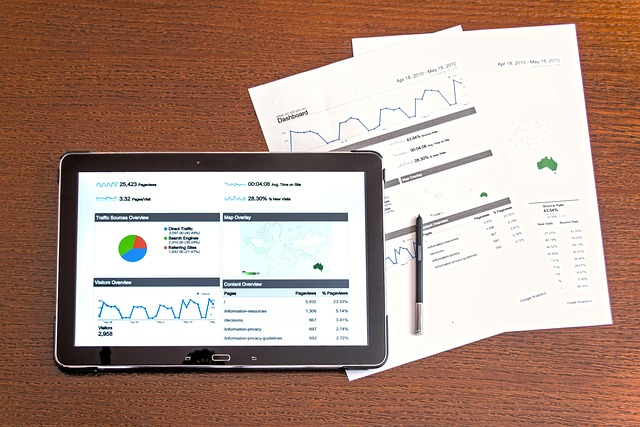 In order to explore possible passive income options for 2023, let's consider the methods of earning passive income that has been previously covered, as well as its benefits.
The concepts are founded on three categories of passive income: investing, creating assets, and sharing assets.
Although some of these ideas may require greater initial investment or effort, each one has the potential to generate passive income for an extended period of time.
Investing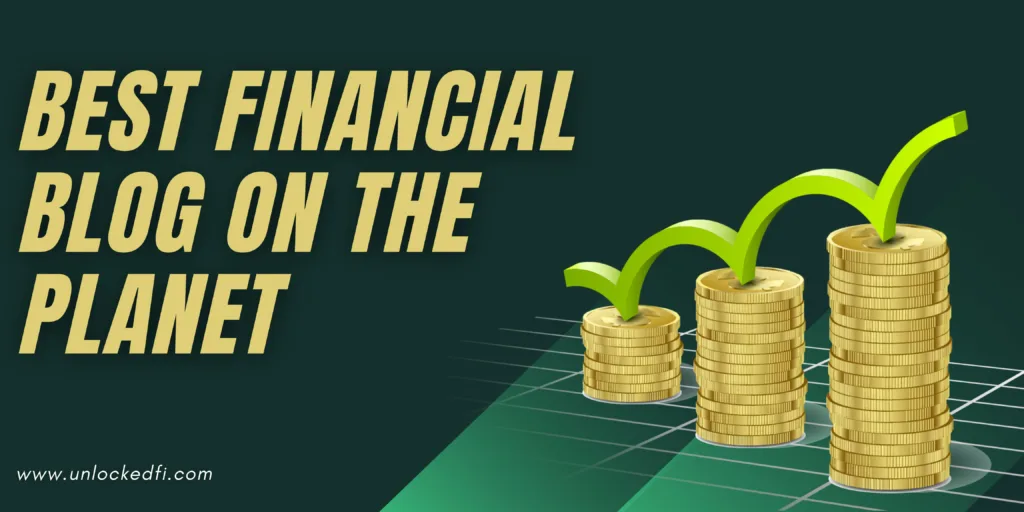 Start a dropshipping store: In dropshipping, you can sell products online without needing to manage inventory, fulfillment, or shipping.
To start selling online, all you have to do is build an e-commerce website, source products from external suppliers, and display them on your website.
After you receive an order from a customer, you will send it to the supplier to have them directly ship the product to the customer.
When you use dropshipping, you can make money by selling products at a higher price than what you pay to the supplier.
This method of earning passive income is particularly profitable because you don't have to deal with managing inventory or shipping, which can be costly and inconvenient.
Most of the tasks required to run a dropshipping store, like product research, order processing, customer service, and marketing, can be automated.
Setting up and running your dropshipping store can be made easy through platforms such as Shopify or Oberlo.
Build and monetize a blog: One popular way of earning passive income is through blogging.
By sharing your knowledge, passion, or expertise, you can make money while reaching a wider audience.
You have the option to make a blog about something that catches your interest or something you have expertise in, like traveling, staying fit, managing personal finances, cooking, or gardening.
To make money from your blog, you can show ads, endorse affiliate products, sell your own goods or services, or write sponsored posts.
You can create and host your blog for free or at a low cost using platforms such as WordPress or Medium.
Create and sell online courses: Teaching online courses is an excellent way to earn passive income by sharing your knowledge or skills with others.
If you have expertise in a certain subject or if there is a demand for it, you have the option to create an online course.
Some examples of topics people may be interested in learning include web development, photography, graphic design, and language learning.
You have the option to sell your online course on various platforms, such as Udemy, Skillshare, Teachable, or Podia.
Alternatively, you can create your own website and sell your course directly to your audience.
Publish Instagram and Tiktok sponsored posts: By having a considerable and active audience on Instagram, you have the opportunity to generate passive income through publishing sponsored posts for brands that aim to target your followers.
To get paid or receive free products for promoting them on your own social media account, you can create sponsored posts.
You can find companies interested in sponsoring your posts through platforms like AspireIQ, FameBit, or Tribe.
Alternatively, you can contact companies yourself and negotiate your own sponsorship deals.
Create a print-on-demand store: The print-on-demand business model enables you to sell personalized products on the Internet without managing inventory, production, or shipping.
To sell products like t-shirts, mugs, posters, or stickers, all you need to do is design them and upload them to a print-on-demand platform like Printful or Printify.
The platform will print and ship the product with your design directly to the customer upon their order.
You will earn the profit from the difference between the price you set and the price you pay to the platform.
Create an app: By utilizing your coding skills or coming up with a useful or entertaining app idea, you can develop an app that generates passive income for you.
You are able to develop an application compatible with different platforms such as iOS, Android, Windows, or the web, and then release it on app stores like Apple App Store or Google Play Store.
To make money from your app, you have several charging for downloads, showing ads, providing in-app purchases or subscriptions, or generating sponsored content.
Invest in stocks: One of the most well-established and popular ways to earn passive income is by investing in stocks.
These investments are ownership shares in companies that are traded on stock exchanges like NYSE and NASDAQ.
Investing in stocks can lead to passive income from two sources – dividends and capital gains.
Dividends are the company investment management's regular distribution of profits to shareholders.
When you sell stocks at a price higher than what you bought them for, you earn capital gains.
To invest in stocks, you need to conduct market research and analyze the companies you wish to invest in.
Investing in stocks involves a risk of losing money in case of a drop in stock prices or the bankruptcy of a company.
To minimize this risk, you can opt for diversifying your portfolio, investing for the long term, and selecting trustworthy and reputable dividend stocks.
Buy and sell properties: One-way investors get to earn passive income is by investing in real estate.
This involves purchasing and owning properties like land, houses, apartments, or commercial buildings, and selling them for profit.
It's a traditional and potentially lucrative way to make money.
Investing in real estate investment trusts can bring you passive income from two sources: rental income and capital gains.
Rental income is the payment you get from tenants who use your property, while capital gains come from selling your property at a higher price than what you purchased it for.
Investing in real estate involves significant upfront costs and comes with various responsibilities, including tenant management, property maintenance and repair, tax payment, and legal compliance.
To simplify the process and minimize hassle and liability, you can hire a property manager, work with a real estate agent, or consider investing in a real estate investment trust (REIT).
Rent out your spare room: You can earn passive income by renting out your spare room to travelers or guests if you do not frequently use it in your house or apartment.
You have the option to list your room on websites like Airbnb, VRBO, or Booking.com with the ability to choose your own price, availability, and rules.
You have the option to select the individuals you'd like to let stay and determine the level of interaction you desire to have with them.
Offering your extra room for rent can be beneficial in both earning additional income and forming connections with new individuals by sharing your space.
Become an affiliate marketer: In affiliate marketing, you earn a commission by promoting someone else's products or services online and getting people to buy or take action through your referral.
To become an affiliate marketer, you can sign up with affiliate programs or networks like Amazon Associates, ClickBank, or ShareASale.
Then, select products or services that are suitable for your niche or target audience.
You can make content like blog posts, videos, podcasts, or social media posts that highlight the benefits and features of products or services.
Add your personal affiliate link to track referrals. If someone clicks on your link and buys something or signs up, you earn a commission.
Sell your videos: You can earn passive income by selling engaging or informative videos online.
Videos on any topic that interests you or that people want to watch, such as tutorials, reviews, interviews, documentaries, or entertainment can be created and sold.
If you have a talent for creating such videos, this could be a great opportunity for you.
You have the option to make money from your videos by selling them on popular platforms like YouTube, Vimeo, or Udemy.
To do this, you can display ads, sell merchandise or digital products, offer paid memberships, or create sponsored content.
Buy and flip websites: The act of flipping websites involves purchasing a website that already exists, making enhancements to it, and then selling it later for a profit.
To profit by flipping websites, you need to search for websites that are undervalued or neglected.
These may include websites with low traffic, outdated content, poor design, or technical issues, but still have potential for growth.
To solve these issues, you can enhance the website's SEO (search engine optimization), improve the design and user experience, add fresh and relevant content, boost traffic and revenue sources, and strengthen the website's security and performance.
After buying the website, you can sell it on platforms like Flippa, Empire Flippers, or FE International at a higher price.
Ask for company stocks: If your employer provides stock options or grants as part of their compensation package, you can request company stocks as a means of generating passive income.
Owning company stocks means owning a portion of the company and entitles you to receive dividends and potentially profit from the increase in stock value over time.
Requesting information about company stocks can be a way to potentially increase your income without taking on additional work.
It's important to understand the risks and limitations associated with owning company stocks.
These include the potential for financial loss if the stock value decreases or if the company goes out of business.
Additionally, owning company stocks can impact the diversity and liquidity of your portfolio. It's also important to consider the tax implications when selling or exercising your stocks.
Start a YouTube channel: One can create and share videos online through YouTube, which is a highly popular and profitable platform.
It is possible to start a YouTube channel on any subject of interest or expertise, ranging from gaming, music, comedy, and education, to beauty.
To earn money from your YouTube channel, you have several options such as showing ads, becoming a member of the YouTube Partner Program, offering paid memberships or super chats, selling merchandise or digital products, or presenting sponsored content.
Your YouTube channel can be utilized to increase traffic to your website, blog, online store, or other online platforms, ultimately generating more passive income for you.
Sell your photography: You can earn passive income by selling your photos online if you have a talent for taking stunning photos or a passion for photography.
On platforms like Shutterstock, iStock, and Adobe Stock, you have the opportunity to sell your photos.
By uploading your photos, you can earn a commission whenever someone downloads or utilizes them.
Another way to sell your photos is by using platforms such as Etsy, SmugMug, or Zenfolio.
These platforms let you establish your own online store to sell your photos in various formats such as prints, canvases, or digital downloads.
Asset Building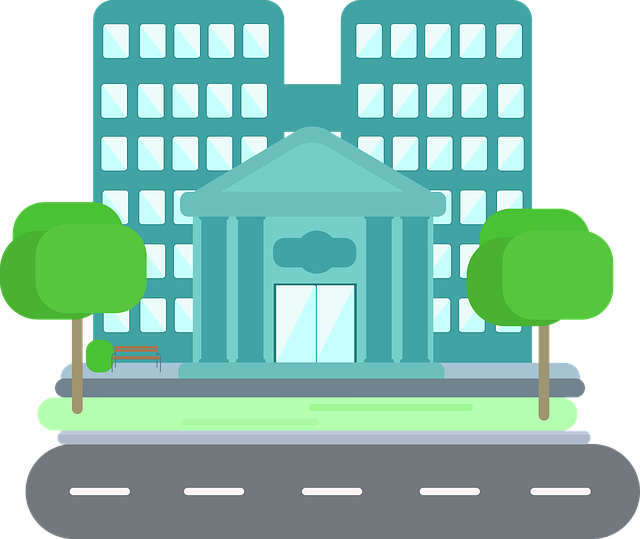 Help businesses bring in clients: You can earn passive income by leveraging your marketing, sales, lead generation, or customer acquisition skills and experience to help businesses bring in clients.
One way to earn money is by providing services to businesses that require additional customers or clients.
This may include small local companies, online businesses, new ventures, or individuals who work as independent professionals.
To do this, you can charge a fee for tasks such as developing and overseeing marketing strategies, creating and verifying potential customer leads, finalizing sale transactions, or maintaining existing customer relationships.
You have the opportunity to earn a commission for either referring clients to the business or generating revenue for the business, which will be a percentage of the revenue.
Write an ebook: You can earn passive income by writing an ebook and sharing your knowledge, passion, or expertise with others.
You can create an ebook on a topic that you are knowledgeable about or one that people are interested in learning about.
This could include areas like fiction, non-fiction, self-help, business, or education.
One option to sell your ebook is through platforms like Amazon Kindle Direct Publishing (KDP), Apple Books, Google Play Books, or Kobo.
Another option is to create your own website and sell the ebook directly to your audience.
Sell your unwanted stuff: Selling unused items online is a way to earn passive income.
You can sell a variety of items such as clothes, books, electronics, furniture, jewelry, and collectibles that are lying around your house or garage.
To sell your items, you have various online platforms to choose from such as eBay, Craigslist, Facebook Marketplace, or OfferUp.
There are also platforms like Decluttr, ThredUp, or Gazelle that directly buy your items and offer instant payment.
Create and sell digital products: Digital products are products that are available in an electronic form and can be delivered over the.
Examples of digital products include ebooks, online courses, software, apps, games, music, podcasts, videos, and graphics.
One way to earn a passive income is by creating and selling digital products.
This is because you won't have to worry about inventory, production, or shipping expenses.
Digital products on any topic of your interest or expertise can be created and sold on platforms like Gumroad, Sellfy, or Shopify.
Another option is to sell them to your audience directly through your own website.
Use passive income apps: Passive income apps are software applications that enable you to generate revenue without much effort by doing basic tasks or engaging in activities on your mobile device. Several examples of such apps include:
Honeygain: By installing this app and connecting it to the internet, you can earn money by sharing your unused internet bandwidth with others.
The app will use your bandwidth to perform web intelligence tasks, such as data collection, market research, and content delivery.
Your potential earnings, which depend on your internet speed and location, can reach up to $50 per month.
Slidejoy: With this app on your device, you can earn money by displaying ads on your lock screen.
To view the ads, swipe left, and to unlock your device, swipe right.
The amount you earn depends on your device usage and can go up to $15 per month.
Nielsen Mobile Panel: By app on your mobile device and keeping it running in the background, you can share your mobile usage data with Nielsen, a market research company, and earn money.
The app will gather anonymous information about the apps you use, websites you visit, and videos you watch.
You could receive a maximum of $50 annually based on the app's duration on your device.
Asset Sharing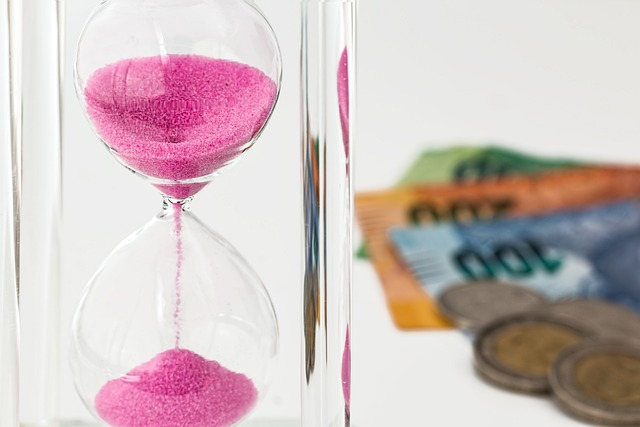 Create and license audio tracks: If you are good at making music or sound effects, you can make and license audio tracks to generate passive income.
You have the ability to produce audio tracks in various genres and styles such as pop, rock, jazz, classical, ambient, or hip-hop.
These can be based on your personal preferences or tailored to meet the demands of your audience.
After creating your audio tracks, you can choose to sell them through AudioJungle, Pond5, or PremiumBeat.
Additionally, you could sell them directly to your audience by creating your own website.
Make income from your unused space: You can earn money by renting out any spare space in your home or property that you don't use frequently.
This includes spaces like a garage, basement, closet, storage unit, parking spot, or garden, which people may need or want to rent.
You have the option to list your available space for rent on various platforms such as Neighbor, Stow It, Spacer, or JustPark.
You have control over the pricing, availability, and rules for your space.
Additionally, you can select your preferred renter and level of interaction with them.
Create a job board: A job board is for example a website that displays job vacancies within a specific industry, niche, or location.
By creating a job board, you can generate passive income by charging recruiters or employers a fee for posting their jobs on your site.
In addition to job postings, you have other options to make money with a job board.
These include showing advertisements, promoting affiliate goods or services, or providing premium features or memberships for job seekers.
You can use platforms like WordPress or JobBoard.io to create and manage your job board effortlessly.
Final Thoughts on Passive Income
Earning passive income can be a great strategy for securing your financial future and achieving your goals.
It can offer more freedom, time, and income, while also helping you diversify your income and reduce financial risk and stress.
Passive income is not a shortcut to becoming rich overnight.
It involves investing time, money, or other resources upfront and also requires ongoing monitoring or maintenance to ensure it continues to function smoothly.
Once you have established your sources of passive income and made them as automated as possible, you can reap the benefits of passive income for a long time.
Frequently Asked Questions
Q: What is passive income?
A: Passive income refers to the income stream that you earn without putting in a significant ongoing effort.
It has several benefits such as aiding in achieving financial freedom, diversifying income streams, and creating more free time.
Q: How can I earn passive income?
A: Passive income can be earned through investing, asset building, or asset sharing. Investing involves using your existing money to earn more.
Asset building involves obtaining assets that generate passive income over time. Asset sharing involves selling or renting out the assets you already possess.
Q: What are some passive income ideas that I can start in 2023?
A: For people who are seeking passive income opportunities in 2023, here are a few ideas to consider:
Start a dropshipping store
Build and monetize a blog
Create and sell online courses
Publish Instagram-sponsored posts
Create a print-on-demand store
Create an app
Invest in stocks
Buy and sell properties
Rent out your spare room
Become an affiliate marketer
Sell your videos
Buy and flip websites
Ask for company stocks
Start a YouTube channel
Sell your photography
Help businesses bring in clients
Write an ebook
Sell your unwanted stuff
Create and sell digital products
Use passive income apps
Create and license audio tracks
Make income from your unused space
Create a job board
Q: Why do I need passive income?
A: You need passive income because it can help you:
Achieve financial freedom by providing a consistent and reliable source of income that does not depend on your job or business.
Diversify your income streams by reducing your reliance on any one source of income and increasing your potential earnings.
Create more time for yourself by freeing you from the need to work long hours or follow a strict schedule. You can use your time to pursue your hobbies, learn new skills, travel the world, or spend more time with your loved ones.