While spending money often can't directly purchase happiness, it undeniably enhances comfort and convenience in life.
However, it's crucial to differentiate between spending habits.
Certain purchases bring joy, satisfaction, and value, while others deplete our finances and leave us with regret and discontentment.
Discover how to make mindful spending choices for a happier and more fulfilling life.
Wealthy individuals worldwide possess the invaluable skill of effective money management, allocating resources wisely to prioritize what truly matters.
By cultivating intelligent financial habits, they not only enhance their wealth but also accomplish their aspirations.
Moreover, they strike a balance between enjoying their financial success and avoiding excessive spending or lifestyle inflation.
Discover the secrets to mastering personal finance and achieving your goals with these insights from the most wealthy people.
1. Lottery Tickets
Are you looking to strike it rich with the lottery? Think again.
The odds of hitting the Powerball jackpot are a mere one in 292 million, while the chances of scoring the Mega Millions jackpot are one in 302 million.
Don't let the allure of quick wealth deceive you.
The chances of winning the lottery are incredibly slim.
In fact, you're more likely to be struck by lightning, become the president of the United States, or give birth to identical quadruplets than to win the lottery.
Wealthy individuals understand that relying on the lottery is not a viable or sustainable approach to building wealth.
Instead, they choose to invest their money in productive and profitable avenues like stocks, bonds, real estate, and businesses.
Furthermore, affluent individuals understand that happiness is not solely dependent on financial wealth. They acknowledge that winning the lottery can bring about more challenges than solutions.
2. Impulse Buys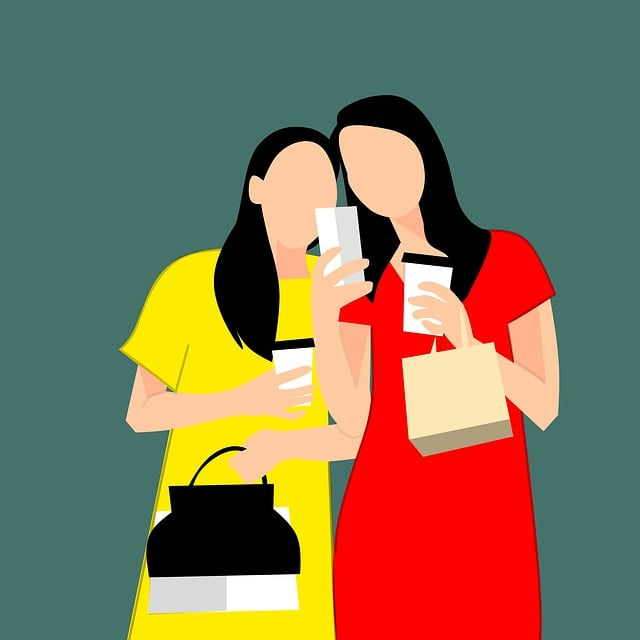 We've all experienced it: You step into a store or browse online and come across something that captures your attention.
You're instantly tempted to make a purchase, even if you don't really need it or have a specific purpose for it.
You try to justify your decision to buy things, by convincing yourself that it's a great deal, a well-deserved treat, or something you'll make use of in the future.
Don't let impulsive buying habits take control!
Impulse buying is a prevalent and expensive habit that can hinder your budget and financial aspirations.
Avoid falling into the trap of impulsive purchases, as it can have detrimental effects on your financial goals and overall financial health.
Take control of your spending habits to achieve better financial stability.
According to a survey by Slickdeals, the average American spends about $5,400 per year on impulse purchases, which adds up to $324,000 over a lifetime.
That's a lot of money that could have been saved or invested instead.
Wealthy individuals avoid impulsive purchases by maintaining a well-defined and practical budget that effectively tracks their income and expenses.
Moreover, they establish a list of priorities and objectives that serve as a compass for their spending choices.
They remain steadfast in their financial plan, unaffected by emotions or external influences.
Every purchase they make is a result of careful consideration, based on their genuine needs, desires, and values.
Thorough research is conducted prior to any transaction.
By following these practices, wealthy individuals exercise financial discipline and achieve long-term success.
3. New Cars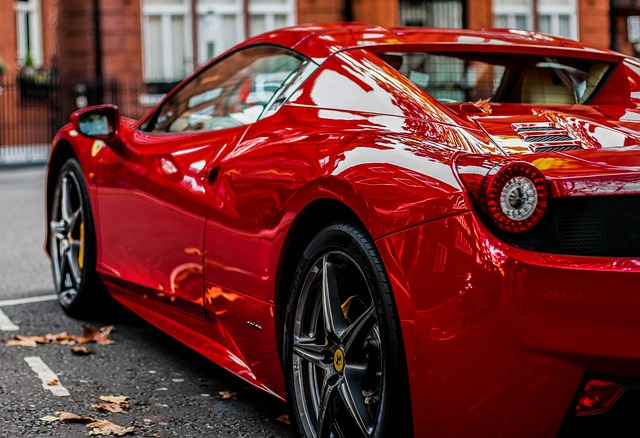 A brand-new car might appear as a symbol of status or a well-deserved reward, but it's important to consider that it is not a wise investment choice for poor people.
As soon as you drive a new car off the lot, it loses about 10% of its value. After one year, it loses another 10%, and after five years, it loses about 60%.
That means you are paying a premium for something that is constantly depreciating.
Smart Financial Move: Why Rich People Choose Used Cars with Low Mileage
When it comes to cars, the wealthy understand the importance of making wise financial decisions.
Instead of buying new cars, they opt for used cars in excellent condition and with low mileage.
What's more, they hold onto their vehicles for as long as possible, avoiding frequent trade-ins.
By maintaining their cars diligently and avoiding unnecessary upgrades, they prioritize practicality over flaunting wealth or status.
4. Extended Warranties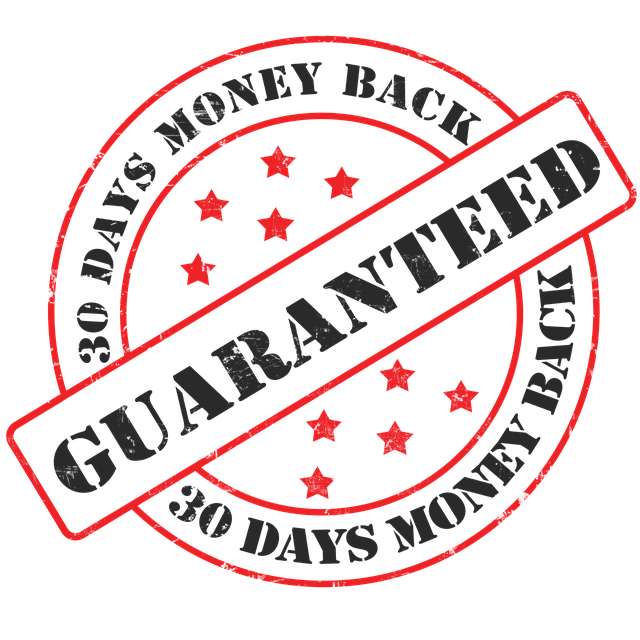 When purchasing appliances, electronic devices, or other high-value items, you may have the option to buy an extended warranty.
This warranty offers coverage for repairs or replacements within a specific timeframe. Although it may seem appealing, the added expense is typically not worthwhile.
According to Consumer Reports, most products don't break during the extended warranty period, and when they do, the repair cost is often lower than the warranty cost.
In fact, retailers make more profit from selling extended warranties than from selling the products themselves. That's why they push them so hard on customers.
Wealthy individuals are savvy when it comes to sales tactics.
They understand that extended warranties often come with exclusions and limitations, making them impractical.
Instead, they rely on their knowledge of product care and finding reliable, affordable repair services.
By skipping extended warranties and leveraging manufacturer's warranties or credit card protection, they save money while ensuring their needs are met.
5. High-Interest Debt
Debt can serve as a useful tool to accomplish important goals like homeownership, entrepreneurship, and education.
However, it's crucial to differentiate between advantageous and detrimental debt. Understanding the distinctions between various types of debt is key.
High-interest debt, including credit card debt, payday loans, and car title loans, is extremely detrimental to your financial well-being.
It can rapidly accumulate, becoming overwhelming and depleting your income and savings.
Additionally, it can have a negative impact on your credit score and financial standing, hindering your ability to secure favorable loans or interest rates in the future.
Take control of your finances and avoid these types of debt to achieve long-term financial stability.
Wealthy individuals steer clear of high-interest debt, fully aware of its potential to harm their financial well-being and peace of mind.
They exhibit responsible credit card usage, diligently clearing their balances each month. They strictly borrow within their means, meticulously comparing interest rates and terms.
In addition, they maintain an emergency fund capable of covering unforeseen expenses or income gaps, eliminating the need for high-interest debt.
By prioritizing financial health and adopting smart borrowing strategies, they secure a stable and prosperous future.
6. Unused Subscriptions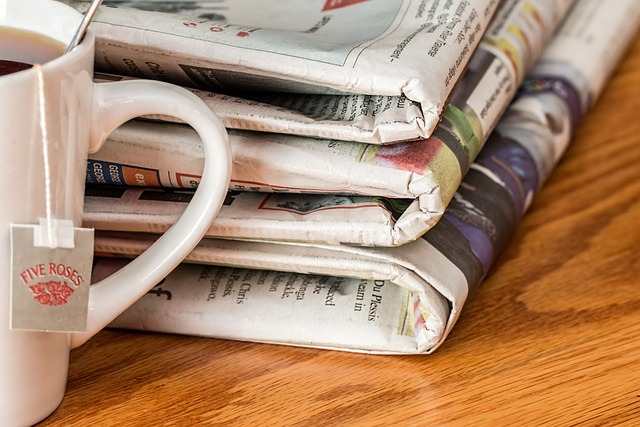 Subscriptions have become increasingly popular as a convenient means to access a wide range of products and services.
From streaming platforms and magazines to gym memberships and meal kits, they offer convenience and flexibility.
However, it's essential to use them effectively and regularly to avoid wasting money. Make the most of your subscriptions and enjoy the benefits they provide.
According to a study by West Monroe, On average, Americans spend $237 monthly on subscriptions but utilize only half.
This results in people wasting around $1,400 annually on unnecessary or unenjoyed services.
Optimize your budget and make informed choices about your subscriptions to save money and enjoy what truly matters to you.
Wealthy individuals avoid squandering money on unused subscriptions. Instead, they opt for subscriptions that align with their lifestyle and financial plan.
They regularly assess their subscriptions, promptly canceling any that do not meet their expectations or go unused.
Moreover, they leverage free trials, discounts, and referrals to secure the most favorable deals on their subscriptions.
By adopting a prudent approach, they optimize their spending and maximize value.
7. Brand-Name Products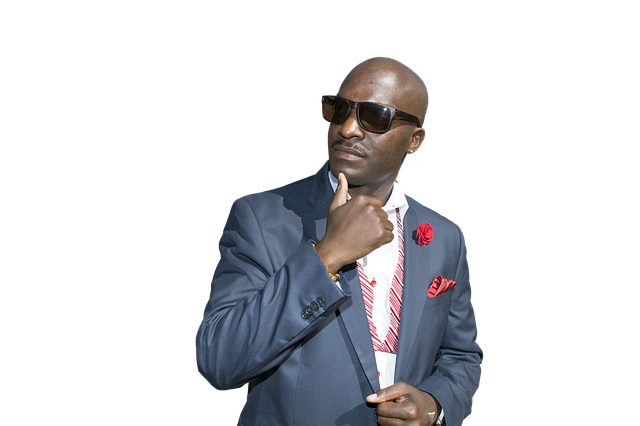 Brand-name products often have a reputation for superior quality, reliability, and fashion compared to generic or store-brand alternatives.
However, it's important to note that this isn't always the case. Explore the truth behind brand names vs. generics and make informed decisions for your needs.
In reality, numerous well-known products are manufactured or supplied by the same companies as their generic counterparts, albeit at a higher cost.
This practice highlights the importance of understanding the similarities between branded and generic options, as well as the potential for cost savings.
Wealthy individuals prioritize value over brand names, considering product features, benefits, and reviews rather than labels or logos.
They are skilled at finding high-quality products at affordable prices through comparison shopping, coupon usage, and taking advantage of sales.
Marketing and peer pressure have no sway over their purchasing choices.
Discover how the affluent make informed purchasing decisions based on value, not just brand recognition.
8. Late Fees
Late fees are charges that you accumulate when you don't pay a bill or debt on time.
These charges can vary from a few dollars to hundreds of dollars, depending on the bill or debt amount.
Late fees may also lead to increased interest rates, lower credit scores, or legal actions against you.
It's important to be aware of the potential consequences of late payments and to prioritize timely payment of bills and debts.
Wealthy individuals effectively avoid late fees by consistently paying their bills and debts on time or ahead of schedule.
They employ a reliable system to organize and track their financial obligations, utilizing tools such as calendars, apps, or online services.
Additionally, they establish automatic payments or set reminders for recurring bills and debts.
By effectively budgeting and ensuring sufficient funds in their accounts, they proactively manage their bills and debts to maintain financial stability.
9. Fast Fashion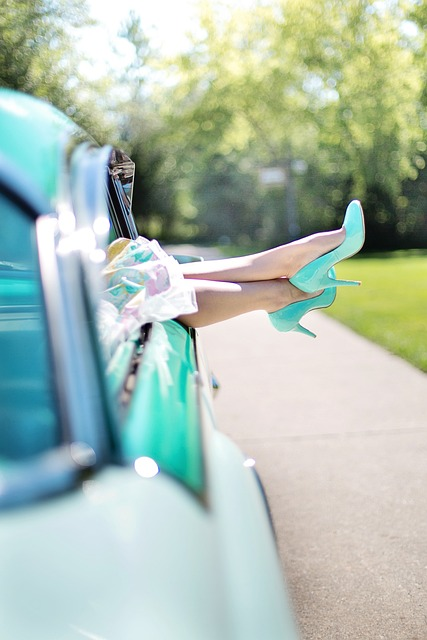 Fast fashion refers to affordable and fashionable clothing that is produced and sold on a large scale by popular retailers like H&M, Zara, Forever 21, or Primark.
It enables consumers to keep up with current trends and styles without breaking the bank. However, fast fashion comes with its own set of disadvantages.
Fast fashion has a detrimental impact on the environment due to excessive resource consumption and waste generation.
Fast fashion has a negative impact on consumers as the clothing is of poor quality and lacks durability.
Wealthy individuals prioritize quality over fast fashion, investing in timeless pieces crafted from high-quality materials.
They curate a wardrobe that aligns with their personal style and body type, opting for fewer but better clothing items.
When no longer needed, they responsibly donate or resell their garments. Choose quality over quantity for a sustainable and stylish wardrobe.
10. Unnecessary Fees
Fees are charges that you pay for different services or transactions, like bank fees, ATM fees, overdraft fees, foreign transaction fees, or brokerage fees.
While some fees are unavoidable or reasonable, many fees are unnecessary or excessive.
Wealthy individuals minimize fees by selecting providers offering low-fee or no-fee services.
They diligently review the terms and conditions, avoiding unnecessary transactions lacking value or convenience.
Regular account monitoring and disputing unfair or incorrect fees on bank accounts are also part of their financial management strategy.
11. Expensive Coffee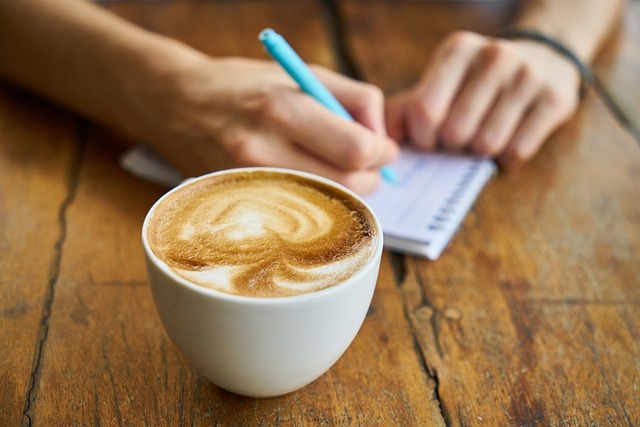 Coffee is a popular and enjoyable beverage that can enhance your energy, mood, and productivity.
However, purchasing coffee from cafes or coffee shops can become an expensive habit that accumulates over time.
According to a survey conducted by Acorns, the average American spends approximately $1,100 annually on coffee, surpassing their spending on commuting, investing, or saving for retirement.
Affluent individuals opt for homemade or workplace-brewed coffee instead of splurging on pricey café beverages.
They prioritize using top-notch beans and equipment.
Moreover, they exercise moderation in their coffee consumption due to the potential adverse effects of excessive caffeine intake on health and sleep.
For them, coffee is a delightful indulgence rather than a necessity or luxury.
12. Trendy Gadgets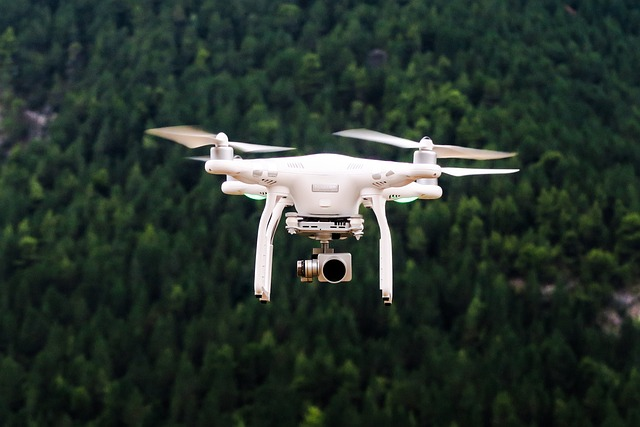 Technology is rapidly advancing and enhancing, providing a plethora of innovative gadgets that aim to enhance our lives with simplicity, improvement, and enjoyment.
However, it's crucial to make informed decisions when purchasing or retaining these gadgets. Some devices may be expensive, deliver subpar performance, or become outdated swiftly.
Additionally, certain gadgets may be unnecessary, redundant, or incompatible with our specific needs and preferences.
Wealthy individuals prioritize practicality when purchasing gadgets, opting for ones that genuinely enhance their productivity, efficiency, or enjoyment.
Thorough research and comparison are conducted before making any buying decisions. They refrain from succumbing to the allure of new, popular, or hyped gadgets.
Additionally, they practice proper maintenance and maximize the lifespan of their devices, avoiding frequent replacements.
This approach not only optimizes their investment but also promotes sustainability and long-term usage.
13. Luxury Goods
Luxury goods are high-quality, prestigious, and exclusive products or services.
Examples include designer clothing, jewelry, watches, handbags, cars, hotels, and vacations.
These luxurious items can make us feel special, successful, and sophisticated.
However, it's important to note that luxury goods can be expensive and may not hold much intrinsic value.
Wealthy individuals are prudent with their spending choices when it comes to luxury goods.
They are aware that these items do not guarantee wealth or happiness.
Moreover, luxury goods may lose their allure and value over time, especially if they become too commonplace or outdated.
Instead, they prioritize investing in experiences, education, health, and charitable causes, which provide lasting value and meaning.
Choose wisely to make the most of your resources and enhance your overall well-being.
14. Alcohol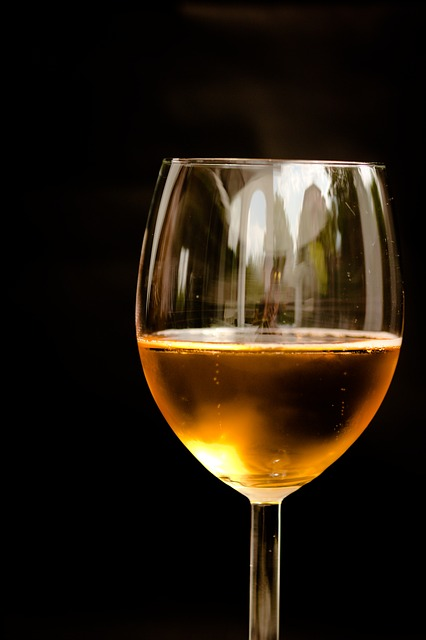 Alcohol: a legal and socially accepted substance with diverse effects on our body and mind. People consume alcohol to relax, socialize, celebrate, or manage stress.
However, it can also have adverse impacts on health, finances, relationships, and performance.
Based on data from the Bureau of Labor Statistics, the typical American household allocates approximately $600 annually toward alcohol expenses.
However, this amount wastes money that could have been saved or invested for better financial outcomes.
Moreover, the consumption of alcohol can have adverse effects on our cognitive abilities, leading to poor decision-making and an increased likelihood of regrets.
Additionally, it is important to note that alcohol consumption can contribute to addiction, liver damage, weight gain, depression, and various other health complications.
Wealthy individuals prioritize their finances and avoid unnecessary spending on alcohol.
They embrace moderation or abstain completely, recognizing that alcohol is not a remedy for their challenges nor a wellspring of joy.
Instead, they engage in healthier, constructive activities to unwind, connect with others, commemorate special occasions, and manage stress effectively.
15. Time
Time is a precious and finite resource. It cannot be purchased, saved, or recovered once lost.
The way we utilize our time shapes our lives and drives us towards our goals. Maximize your time for a fulfilling life and achieving success.
Wealthy people effectively manage their time by prioritizing tasks aligned with their values and goals.
They delegate or outsource undesirable or challenging tasks while automating or simplifying those that are less demanding.
By focusing on activities they enjoy and excel at, they maximize productivity and value.
Balancing work and leisure is crucial for maintaining a healthy lifestyle. Successful individuals understand the importance of both hard work and relaxation.
They prioritize taking breaks and vacations to recharge and spend quality time with loved ones.
They also dedicate time to pursue their hobbies and passions, promoting overall well-being and fulfillment. Find the perfect balance between work and play to optimize your life.
Final Thoughts
Wealthy individuals prioritize healthy habits and wise decisions when it comes to indulging, purchasing gadgets, or using their time.
They recognize the importance of balance in our lives and strive for meaningful encounters with others, leisure activities, and productive work.
By understanding the true value of money and time, they maximize both resources towards achieving success and inner peace.
You too can cultivate such habits and lead a fulfilling life of wealth and satisfaction. Invest in yourself, make informed decisions, and find the right balance for your lifestyle.
Make sure to always prioritize what's truly important to you and you'll be on the path towards success.