Achieving Financial Freedom Peace of Mind and Living the Life You Want
In the modern world, achieving financial freedom is a common aspiration for countless individuals. It entails living life on your own terms, free from the limitations imposed by financial constraints. Experience the liberating power of financial independence and take control of your destiny.
It's about having the freedom to make choices about your career, your living situation, and your travel plans, without worrying about money.
While it may seem like a lofty goal, financial freedom is attainable for anyone who is willing to put in the effort.
There is no one-size-fits-all approach, but there are some general principles that you can follow to increase your chances of financial success.
In this blog post, we will discuss the key steps you can take to achieve financial freedom in 2024.
We will cover everything from creating a budget to investing your money. We will also provide you with some resources to help you along the way.
Understand Your Financial Situation
Resources 1: The Automatic Millionaire: A Powerful One-Step Plan to Live and Finish Rich by David Bach is an essential read for anyone looking to take control of their financial future.
Get 40% Off today with this exclusive link: Amazon.com
To begin your financial journey back toward financial freedom, you must first understand your current financial situation. This involves a comprehensive evaluation of your income sources, expenses, savings, and debts.
Start by listing your sources of income and total them up. Next, identify all your expenses – both fixed (like rent or mortgage, utilities, insurance) and variable (like groceries, entertainment, and personal care expenses). Subtract your total expenses from your total income to determine your disposable income.
This is the money that you can potentially save or invest. Additionally, get a clear picture of your debt situation. This includes credit card balances, student loans, mortgages, or any other outstanding debts.
Understanding your cash inflows, outflows, and obligations helps you see how your money is being utilized and is a crucial step toward achieving financial freedom.
Create a Budget
Resources 2: Plan for the retirement you deserve with the Retirement Planning Guidebook.
Order your copy today with this exclusive link and get 10% Off: Amazon.com
Creating a budget is a critical step toward financial freedom. It provides a clear snapshot of your income and expenses and helps you manage your money more effectively.
Start by dividing your expenses into essential (like rent, groceries, utilities) and non-essential (like dining out, entertainment, vacations).
Once you understand where your money is going, you can begin making the necessary changes.
Next, allocate a specific percentage of your income towards different categories.
A popular budgeting method is the 50/30/20 rule, in which 50% of your income goes to necessities, 30% to discretionary spending, and 20% to savings and debt repayment.
However, these percentages can be adjusted based on your personal financial goals depending on your settings, and situation.
Stick to your budget as closely as possible, but don't stress if you occasionally deviate from it. Budgeting is a continuous process that requires regular reviewing and adjusting.
There are various tools and apps available that can help you with budgeting, like Mint, YNAB (You Need A Budget), and PocketGuard.
Remember, a budget is not intended to restrict you, but rather to empower you. It's a tool that puts you in control of your finances and brings you one step closer to your goal of financial freedom.
Pay Off Your Debt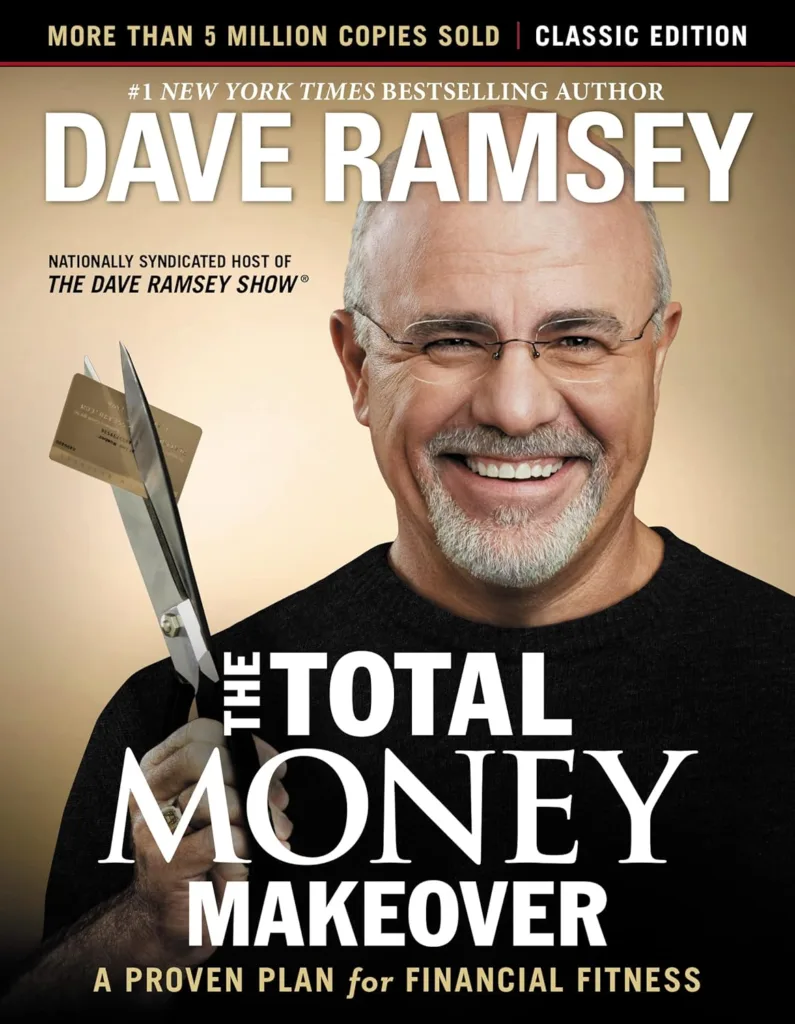 Resources 3:
Get 20% Off The Total Money Makeover with this exclusive link: Amazon.com
Paying off debt is a significant stride towards financial freedom. Debt obligations can restrict your financial flexibility and pose a burden.
Begin by making a list of all your debts, including credit cards, student loans, and mortgages. Prioritize them based on the interest rate – the debt with the highest interest rate should be paid off first, a strategy known as the 'avalanche' method.
Alternatively, you can start with the smallest debt to gain a sense of accomplishment and motivation, known as the 'snowball' method.
While paying off your debts, continue making at least the minimum payments on all other debts to avoid penalties.
Consider consolidating your debts or negotiating lower interest rates with your creditors to ease the repayment process.
Remember, eliminating debt is a journey that requires patience, discipline, and consistency. Once you're debt-free, you'll have more money to save and invest towards your financial freedom.
Invest Your Money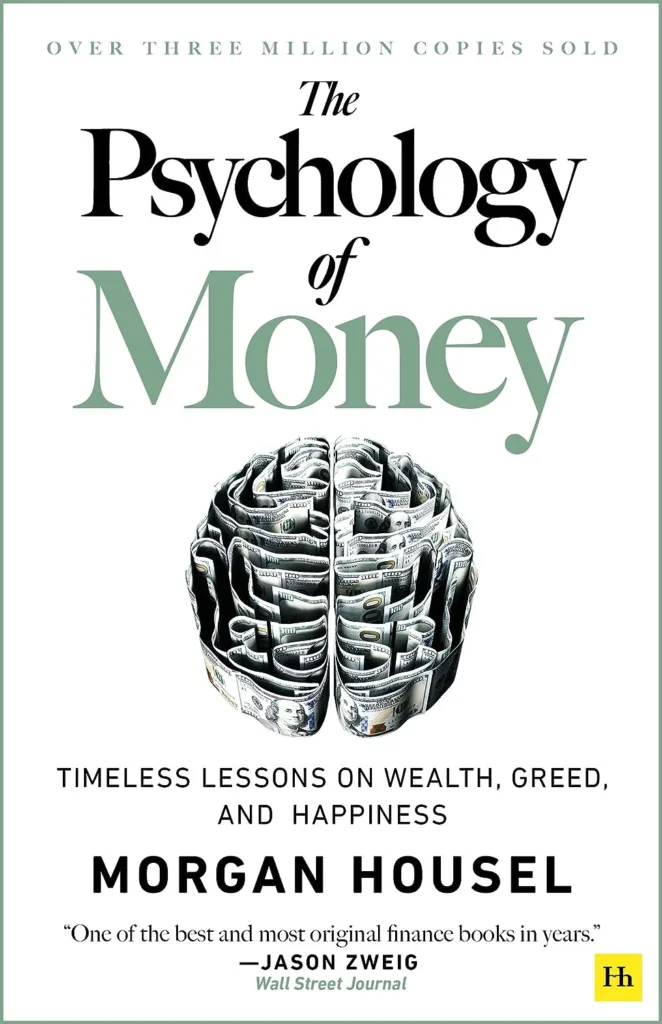 Resources 4: This book has truly empowered me to take control of my finances, igniting a newfound sense of empowerment. I wholeheartedly recommend it without any hesitation!
Get 20% Off The Psychology of Money with this exclusive link: Amazon.com
Investing your money is a powerful strategy to grow wealth and achieve financial freedom.
To begin, educate yourself about different investment options such as stocks, bonds, mutual funds, real estate, and retirement accounts.
Understand the risks and returns associated with each, and choose the ones that align with your financial goals and risk tolerance.
Consider diversifying your portfolio to spread risk and potentially increase returns. This means investing in a variety of assets rather than putting all your money in one place.
Online platforms and apps such as Robinhood, Vanguard, and Fidelity make it easy for beginners to start investing.
Enlisting the help of a financial advisor can also be beneficial, especially if you're new to investing. They can provide personalized, professional advice based on your financial situation and goals.
Automating your investments is another sound investment strategy. Regular, automatic contributions to your investment accounts can help grow your wealth over time, and it eliminates the potential for missed investment opportunities.
Remember, investing involves risks and it's possible to lose money. However, with careful planning and informed decisions, investing can be a key contributor to your financial freedom.
Start investing early and consistently, and let compound interest work its magic.
Protect Your Assets
Resources 5: Empower Your Financial Journey with "Think and Grow Rich"
Get 26% Off The Psychology of Money with this exclusive link: Amazon.com
Safeguarding your assets is an often overlooked, but crucial aspect on the path to financial independence.
This step involves implementing strategies to track outages and protect your wealth from potential loss or damage.
Start by purchasing insurance policies for your most significant assets, such as your home, car, and valuable possessions, to guard against financial loss in the event of damage or theft.
Health and life insurance can protect your income potential and provide financial support for you or your dependents in case of illness, disability, or death.
Additionally, consider establishing an emergency fund, typically three to six months' worth of living expenses, to cover unexpected financial emergencies without having to sell investments or take on debt.
Estate planning is also essential in asset protection. This might involve creating a will, setting up trusts, or designating power of attorney.
These preparations ensure that your wealth is transferred according to your wishes upon your death, and can help protect your heirs from potential legal and tax issues.
Lastly, be mindful of your digital assets such as online banking accounts that, use cookies and data, investments, and virtual properties.
Protect these assets from cyber threats by using strong, unique passwords, two-factor authentication, and secure networks. Regularly monitor your financial accounts for any signs of unauthorized activity.
Remember, protecting your assets is an ongoing process that requires vigilance and regular review. By taking these steps, you can protect your hard-earned wealth and ensure it continues to grow on your journey to financial freedom.
Additional Resources
If you are interested in learning more about the financial future, personal finance, and financial freedom, there are several resources you might find helpful.
Resources 5:
Books: "Rich Dad Poor Dad" by Robert Kiyosaki, "The Total Money Makeover" by Dave Ramsey, and "Your Money or Your Life" by Vicki Robin are excellent books that provide valuable insights about money management and achieving financial independence.
Websites and Blogs: Websites like Investopedia, NerdWallet, and The Balance offer a wealth of information on various financial topics. Personal finance blogs such as Mr. Money Mustache, The Simple Dollar, and Get Rich Slowly also provide practical advice and personal experiences about achieving financial freedom.
Podcasts: "The Dave Ramsey Show", "Planet Money", and "Freakonomics Radio" are popular podcasts that cover a wide range of personal finance topics. Online Courses: Websites like Coursera, Udemy, and Khan Academy offer online courses about personal finance and investing.
Apps: Budgeting and investing apps like YNAB (You Need A Budget), get 2 gift stocks, with this exclusive link Robinhood, and $10 Acorns. These apps can help with managing and growing your money.
Remember, ongoing education is key to mastering your finances and achieving financial freedom, so make use of these resources to enhance your knowledge and skills.
Final Thoughts
Achieving financial freedom is a marathon, not a sprint. It requires a deep understanding of your financial situation, setting clear and achievable goals, disciplined saving, savvy investing, and vigilant protection of your assets.
Each step on this journey is crucial and interconnected. While the path may be fraught with challenges and setbacks, stay focused and determined.
Remember, the ultimate goal is not just about accumulating wealth, but also about gaining the freedom to live life on your terms, without financial constraints.
Finally, always be open to learning and adapting your financial strategies as you grow and as circumstances change. This continuous learning is your key to mastering the art of financial freedom.