Why Home Prices Are Still Rising Despite 7.5% Interest Rates?
The housing market plays a vital role in the economy, impacting the lives and livelihoods of millions.
However, it faces unprecedented challenges, including increasing mortgage rates, limited inventory, and high demand.
In this blog post, we will delve into the reasons behind the continued rise in home prices despite 7.5% interest rates, and discuss the implications for buyers, sellers, and investors.
Discover how these factors shape the housing market landscape and what it means for you.
How Interest Rates Affect Home Prices
Interest rates play a crucial role in the affordability and accessibility of credit for home buyers.
When interest rates are low, borrowing money becomes more affordable and home ownership more accessible, leading to increased demand for housing and subsequent price hikes.
Conversely, higher interest rates make borrowing money more costly and challenging, which reduces housing demand and puts downward pressure on housing prices everywhere.
Understanding the impact of interest rates is vital for home buyers and the overall housing market.
Home prices are influenced by various factors, not just interest rates.
Supply and demand, income and employment, inflation and expectations, location, and amenities, as well as government policies and regulations all play a significant role.
These factors interact in complex ways, affecting different market segments differently. Understanding these factors is crucial for comprehending the dynamics of the housing market.
For instance, while higher mortgage interest rates alone may decrease the affordability of homes for potential buyers, they can also motivate more sellers to list their properties before rates further increase.
This may result in an excess supply of homes in certain areas, potentially leading to decreased prices.
Conversely, higher interest rates may discourage new home construction or renovations, resulting in a limited supply of homes in certain areas and potentially driving up prices.
Balancing the impact of interest rates on both buyers and sellers is crucial in understanding the dynamics of the housing market.
Why Home Prices Are Still Rising Despite 7.5% Interest Rates?
Based on the latest data from Zillow, the median home value in the United States reached $303,288 in July 2023, reflecting a remarkable 17.4% year-over-year increase in home price.
This growth rate is the highest recorded since 1996 when Zillow started tracking this data. In line with this, Freddie Mac reports that the average 30-year fixed mortgage rate rose to 7.51% in July 2023, up from 6.16% in the previous year.
This marks the highest level seen since April 2000.
Why are home prices continuing to rise despite high interest rates? There are several potential factors contributing to this trend.
Strong demand: Despite the rise in interest rates, there continues to be a strong demand for housing across various buyer segments.
This includes millennials, who are now in their prime home-buying age, remote workers in search of more space and comfort, investors seeking alternative assets amidst low returns elsewhere, and immigrants contributing to population growth.
As a result, these buyers are competing for a limited number of homes on the market, which has led to an increase in average home prices here.
Low inventory: In July 2023, the active listings on Realtor.com showed a significant decline of 23.8% year-over-year, totaling 1.32 million.
This resulted in a current sales pace with a 2.6-month supply, falling well below the balanced market threshold of 6 months.
The reduced inventory can be attributed to the pandemic-induced slowdown in new construction and activity and homeowners' hesitation to sell due to uncertainty and health concerns.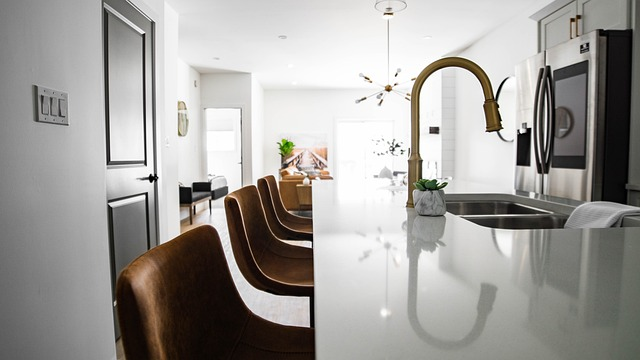 High inflation: According to the latest report from the Bureau of Labor Statistics, the Consumer Price Index (CPI) experienced a significant year-over-year increase of 5.4% in July 2023, marking the highest rate since August 2008.
The CPI serves as a measure of price fluctuations for a wide range of goods and services that consumers commonly purchase.
As the cost of materials and labor continues to rise, inflation becomes a key factor impacting various sectors of the economy, including the housing market.
Inflation can diminish the purchasing power of money, prompting some potential homebuyers to expedite their decision-making process in order to secure a property before prices surge even further.
Conversely, some homeowners may choose to delay selling their homes in anticipation of securing a higher selling price.
Positive expectations: One important factor influencing home prices is the expectations of buyers and sellers regarding future market conditions.
If buyers anticipate a continued rise in house prices though, they may be more willing to pay a higher price to secure a home.
On the other hand, if sellers expect prices to peak or decline in the near future, they may be motivated to sell now to maximize their profit.
These expectations can create a self-fulfilling prophecy that drives price fluctuations in the market.
By considering these market dynamics, buyers and sellers can make informed decisions to navigate the real estate landscape effectively.
What This Means for Buyers, Sellers, and Investors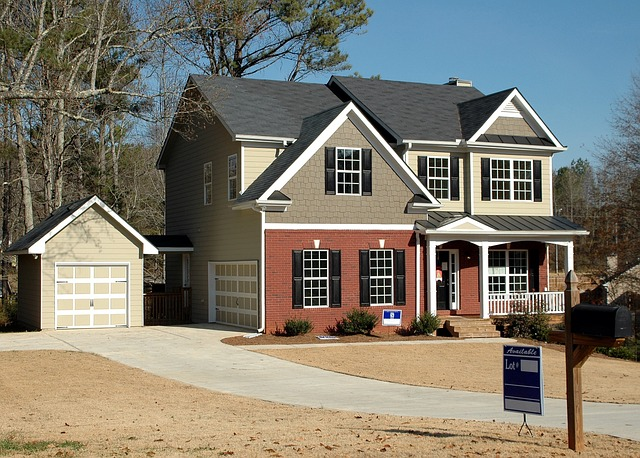 The current housing market presents unique challenges and opportunities for various stakeholders.
Buyers: For home buyers in the current market, it's essential to be prepared for increased housing costs, and intense competition.
Start by establishing a clear budget and creating a realistic wish list that aligns with both home values and your affordability and needs.
Obtaining a pre-approval letter from a reputable lender and enlisting the guidance of a reliable agent will greatly aid you in navigating the process and securing the best possible deal.
Don't miss out on your dream home – be proactive and well-equipped for success in today's real estate landscape.
Sellers: Sellers looking to sell their existing home, in the current market must stay informed about market trends and buyer expectations.
It's crucial to competitively and strategically price their home based on a thorough comparative market analysis and the prevailing demand and supply.
Additionally, professional, home sales, staging, and effective marketing techniques are essential.
Utilize high-quality visuals, and captivating descriptions, and highlight the unique features and benefits of the property for maximum impact.
Investors: Investors seeking to invest in the housing market should exercise caution and selectivity.
It is crucial to conduct thorough due diligence and research the potential returns and risks associated with various properties and locations.
Additionally, diversifying one's portfolio and mitigating exposure to interest rate fluctuations and market volatility are key strategies to consider.
Final Thoughts
The housing market is a complex and dynamic system influenced by various internal and external factors.
While interest rates hold significant importance, there are other crucial factors at play.
Despite 7.5% interest rates, average home prices continue to rise due to strong demand, low inventory, high inflation, and positive expectations.
However, these factors can change, presenting new challenges and opportunities for buyers, sellers, and investors.
It is vital to stay well-informed and adaptable in this ever-changing market.