Most Common Middle-Class Money Traps
Many individuals yearn for financial independence, yet it remains an elusive goal for most.
Financial freedom is characterized by a sufficiency of income, savings, or investments that ensures a comfortable lifestyle and the ability to fulfill all financial commitments without dependence on regular employment.
Furthermore, it provides the liberty to chase one's dreams and hobbies, unhampered by fiscal constraints.
Attaining financial freedom is indeed a challenging feat. It demands a high degree of discipline, meticulous planning, and judicious decisions.
Crucially, it entails liberating oneself from several prevalent habits that often tether individuals to their middle-class status.
Although these habits may appear innocuous or seemingly advantageous, they serve as impediments to fully realizing your financial capabilities.
Here are seven common habits of the middle class that may prevent you from achieving financial freedom. Learn how to overcome them:
1. Living Beyond Your Mean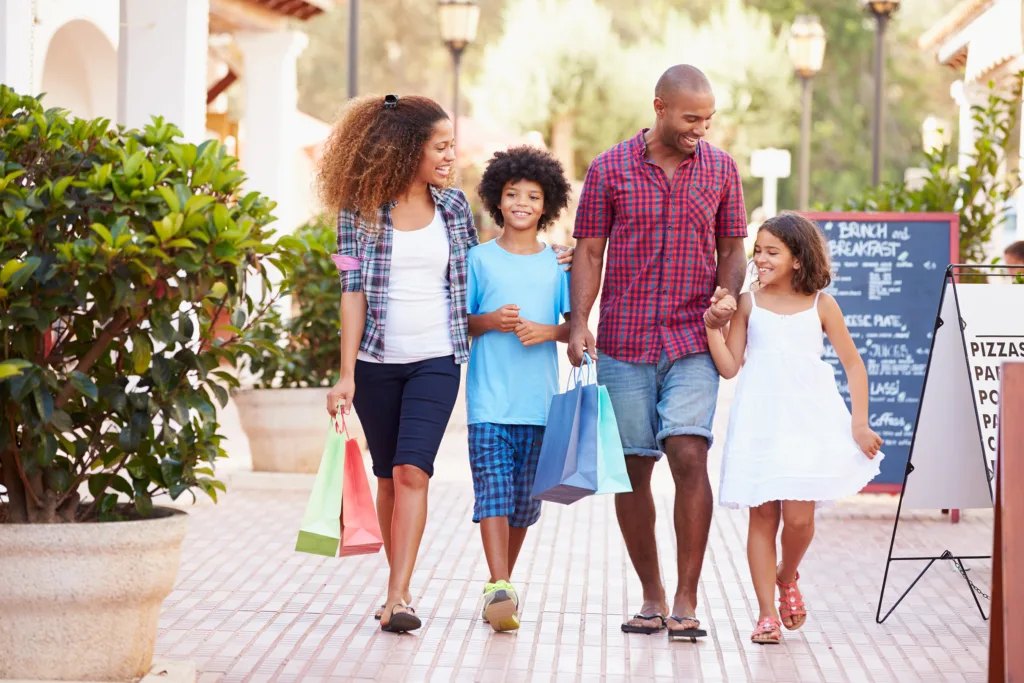 Overspending and Under-saving
Habitually spending more than your income and relying on credit cards to finance your lifestyle is a crippling practice that can keep you cemented in the middle-class bracket.
This approach not only inhibits your saving and investing potential, but also leads to a cycle of debt, emotional strain, and an absence of financial safety.
To attain financial freedom, it is essential to escape this habit of excessive spending and insufficient savings.
To extricate yourself from the ensnaring habit of living beyond your means, it's imperative to establish a viable budget that caters to all your indispensable expenses while reserving a slice of your income for savings and investments.
Proactively tackling your high-interest debts and settling them at the earliest is equally critical. Consequently, avoid succumbing to new debts unless confronted with the utmost necessity.
Adhering to this practice of disciplined spending paves the path toward accelerated wealth accumulation and rapid attainment of financial independence.
2. Not Having Clear Financial Goals
Insufficient Saving and Investing Habits
Another middle-class trait that impedes the journey to financial independence is the lack of substantial savings and investments.
Creating a solid financial foundation and amassing wealth are instrumental in the attainment of financial independence and sovereignty.
Regular saving plays a pivotal role in building a safety net for unexpected expenses, seizing promising opportunities, and meeting long-term financial objectives.
Investing, on the other hand, is a potent tool for magnifying your wealth over time, riding on the power of compound returns.
Busting this habit calls for a deliberate reorientation of your financial perspective, placing saving and investment as key priorities over indiscriminate spending.
An initial goal should be to earmark and pay a minimum of 10% of your income towards savings.
To further fuel your financial growth, consider directing at least 15% of your earnings into a diversely allocated portfolio of assets, tailored to align with your risk comfort zone and investment timeframe.
Also, be sure to leverage tax-efficient accounts like 401(k)s and IRAs, which offer a significant thrust to your retirement nest egg.
4. Not Increasing Your Income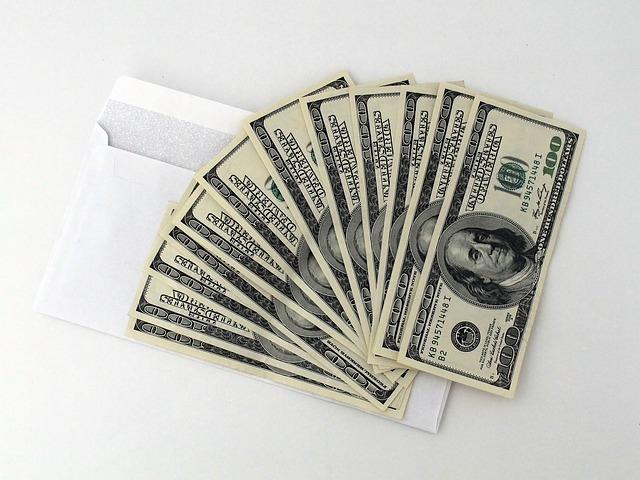 Stagnant Income
An additional practice that often hinders individuals from transcending the middle-class threshold is the failure to augment income. Income acts as the lifeblood of your financial machinery.
The higher your income, the greater your capacity to save, invest, and allocate money towards pursuits that hold significance for you.
However, numerous individuals remain content with a static salary or income that merely meets their expenses, inhibiting them from realizing their financial aspirations.
Breaking free from this restraining habit necessitates actively pursuing methods to enhance your income.
This could be achieved through various avenues such as negotiating for a higher salary or position at your workplace, initiating a side business or additional job, acquiring novel skills or qualifications, or venturing into a different career or industry.
Boosting your income forms a critical component in your financial position, hastening your journey toward wealth accumulation and attaining financial independence.
5. Not Learning About Money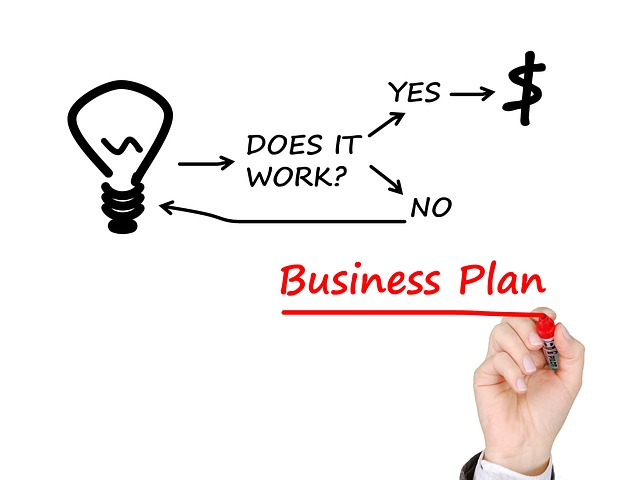 Neglecting Financial Literacy
Unenlightened About Money Management
A habit that frequently obstructs people from progressing beyond the below middle-class people's under-class bracket is their disregard for financial education.
Money, when adeptly managed, serves as a potent instrument that can aid in the attainment of your aspirations and ambitions.
Nevertheless, a significant number of individuals fall short of possessing the rudimentary financial knowledge and literacy skills that equip them to judiciously oversee their finances and make conscious decisions pertaining to money.
Overcoming this habit hinges on actively pursuing financial education.
This can be attained by delving into books, blogs, podcasts, or magazines, especially those revolving around personal finance, investing, entrepreneurship, or any other topic that piques your interest.
Additionally, engaging in courses, workshops, webinars, or seminars can impart crucial financial skills and strategies.
This proactive approach to learning about and saving money can substantially enhance your financial IQ and bolster your confidence in managing your personal assets.
6. Not Taking Calculated Risks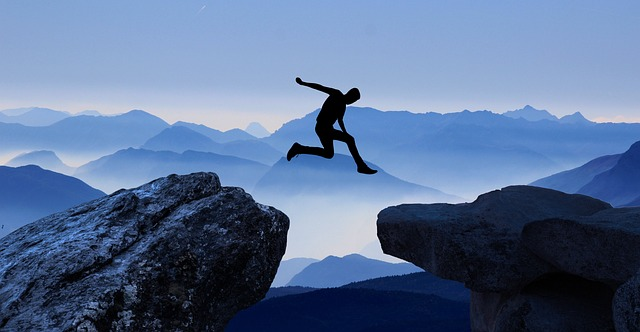 Avoiding Financial Risks
An additional pattern that binds numerous individuals within the confines of middle-class status is a tendency to evade calculated risks.
Any financial endeavor, be it initiating a startup, investing in equities, or purchasing real estate, inherently carries a degree of risk.
Yet, these same risks are integral to reaping substantial gains and attaining fiscal liberty.
Fear of failure or losing money often prompts individuals to shy away from risks, and in doing so, they inadvertently forfeit opportunities to expand their wealth and achieve financial success.
Shattering this habit requires one to embrace measured risks that have the potential to propel financial aspirations forward.
Effective ways to do this include conducting thorough research, analysis, and due diligence prior to any financial commitment.
Risk diversification by allocating funds among various assets, sectors, or markets also serves to mitigate potential losses.
The practice of taking calculated risks boosts the likelihood of higher returns, thereby hastening the journey toward financial liberation.
7. Not Surrounding Yourself With Like-Minded People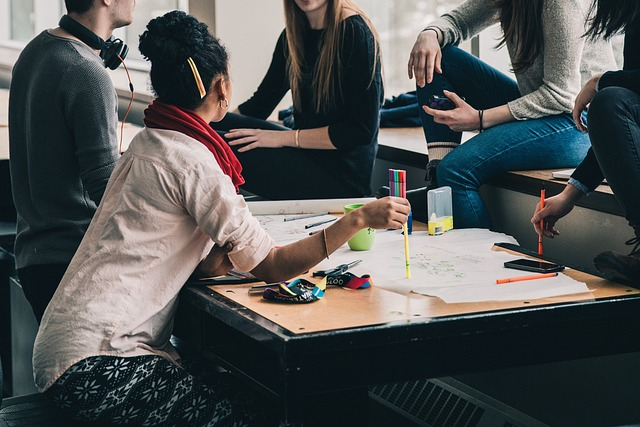 Habitual Association with Differing Mindsets
Yet another trait that tends to anchor individuals within the middle class is the lack of association with people who share similar financial perspectives.
The company you keep profoundly influences your fiscal outlook, behaviors, and outcomes.
Surrounding oneself with individuals who project negative, restrictive, or scarcity-oriented viewpoints about money can lead to the replication of their habits and attitudes, thereby perpetuating middle-class status.
Conversely, choosing to spend time with those who embody positive, empowering, or abundance-based beliefs about money can facilitate the absorption and adoption of their habits and attitudes, thereby paving the way toward an ascent to the upper or middle-class lifestyle.
Overcoming this habit necessitates forming connections with individuals whose financial perspectives align with your own ambitions of financial independence.
This can be achieved by becoming a part of communities, clubs, or networks, whether online or in-person, that concentrate on areas of personal finance, investing, entrepreneurship, or any other subject that captivates your interest.
Seek guidance and inspiration from mentors, advisors, or role models who have themselves navigated the path to financial freedom.
Building your network with such like-minded individuals not only broadens your understanding and exposure but also accelerates your progress toward achieving fiscal liberty.
Final Thoughts
Achieving financial freedom isn't just a distant aspiration, it's a tangible objective that is within reach for everyone with the correct habits, mindset, and proactive approach.
By dismantling these seven middle-class practices that are obstructing your path to financial liberation, you can pave the way toward a future of fiscal prosperity and contentment.