Striving for Economic Prosperity Regardless of Immigration Status
Financial freedom is the ultimate goal of living a worry-free life, where money is not a constant source of concern. It entails having sufficient income to meet expenses, save for aspirations, and invest in a secure future.
Achieving financial freedom is not limited to the affluent or famous; it is a possibility for anyone, including undocumented immigrants, with the right mindset, strategic planning, and proactive approach. Discover the path to financial independence and pursue your dreams with confidence and stability.
In this blog post, I will provide valuable insights on attaining financial freedom as an undocumented immigrant in 2023. Discover practical tips and advice from successful individuals who have conquered the hurdles of living in the US without legal immigration status and achieved their financial aspirations.
Explore how to achieve financial independence and overcome challenges as an immigrant without papers.
Establish Your Credit as Soon as Possible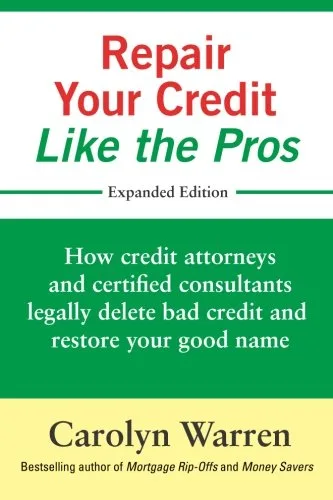 Get Repair Your Credit Like the Pros with this exclusive link: Amazon.com
Achieving financial freedom requires taking a crucial step: building a solid credit history. Credit represents the ability to borrow money from lenders like banks, credit card companies, or online platforms.
By maintaining a good credit score, you gain access to lower interest rates, improved terms, and increased opportunities for financing your goals. Start your journey toward financial freedom by establishing a strong credit foundation.
Undocumented immigrants often encounter challenges when trying to establish credit in the US. This is mainly due to immigration laws and the absence of a Social Security number (SSN), a prerequisite for most lenders to assess creditworthiness.
Without an SSN, individuals may face credit denials or higher interest rates, hindering their financial opportunities.
There are effective methods to overcome this challenge and establish credit as an undocumented immigrant.
Explore effective strategies for enhancing your creditworthiness in the upcoming section. Uncover practical tips to improve your credit score and establish a strong financial foundation.
Apply for an Individual Taxpayer Identification Number (ITIN). An Individual Taxpayer Identification Number (ITIN) is a nine-digit identification number issued by the Internal Revenue Service (IRS) to individuals who are not eligible for a Social Security Number (SSN) but need to file taxes. Having an ITIN enables you to apply for credit cards, loans, or bank accounts that accept it as a valid alternative to an SSN. Gain financial flexibility by obtaining an ITIN from the IRS for your tax filing needs.
Use a secured credit card. A secured credit card is a type of credit card that requires a collateral deposit. By depositing a certain amount of money, you establish your credit limit and provide protection for the lender in case of payment default. This type of credit card can assist in building your credit history as it reports your payment activity to major credit bureaus.
Report your rent payments. Paying rent on time can actually boost your credit score! By reporting your rent payments to the credit bureaus, you can have them included in your credit report. To make it easy, you can use a rent reporting app like Piñata or Rental Kharma. Don't miss out on this opportunity to improve your credit and financial standing!
Get a co-signer or become an authorized user. Building your credit can be done by utilizing someone else's established credit history. Consider asking a trusted friend or family member with good credit to co-sign a loan or credit card, or add you as an authorized user on their account. This allows you to benefit from their positive payment history and boost your credit score.
Get Free Financial Advice From Your Local Credit Union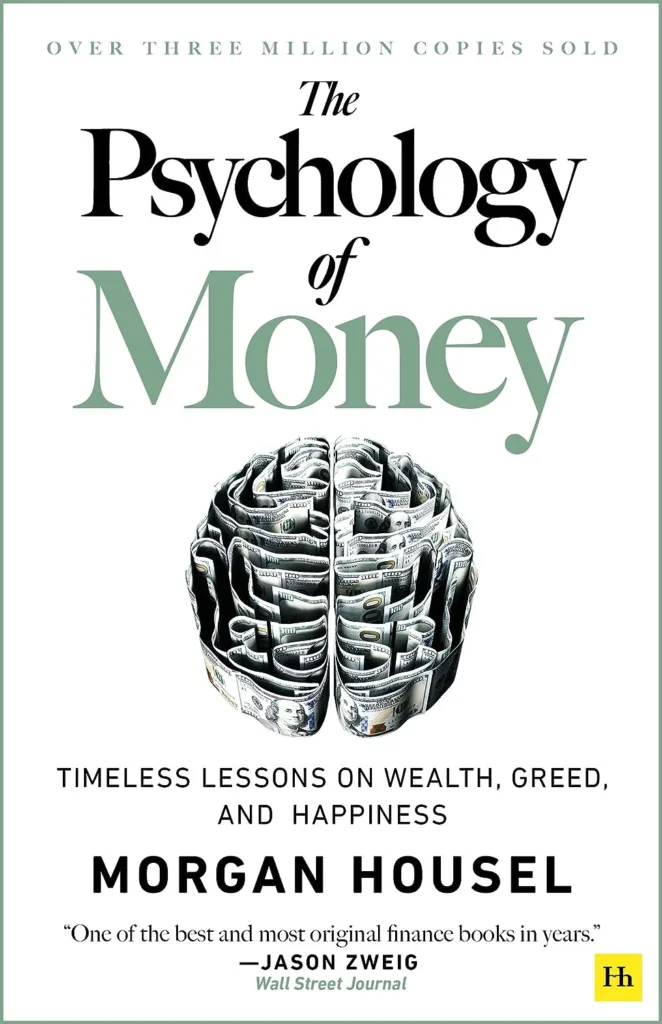 Get 20% Off The Psychology of Money with this exclusive link: Amazon.com
A credit union is a non-profit financial institution owned and operated by its members. Unlike banks, credit unions offer numerous benefits to their members, including lower fees, higher interest rates, and personalized service.
Discover the advantages of joining a credit union for better financial solutions and exceptional customer service.
Credit unions provide a range of benefits, including valuable financial education and counseling. Members can access free programs to enhance their financial literacy, budgeting skills, debt management, and savings habits.
These resources are particularly beneficial for immigrants and low-income communities. Discover how credit unions empower individuals with financial knowledge and support.
As an undocumented immigrant, you have the opportunity to join a credit union and access valuable resources at no cost. Enhance your financial management skills, plan for the future, and achieve your financial aspirations.
Get guidance on handling unexpected expenses like medical bills, car repairs, or remittances. Discover how credit unions can support your financial well-being today!
To qualify to become a member of a credit union, you must meet its eligibility criteria, which can vary based on location and type. Common criteria include residing, working, studying, or worshiping in a specific area, being affiliated with a particular group or organization, or having a family member who is already a member.
Joining a credit union offers numerous benefits, such as competitive interest rates, personalized services, and a sense of community. Explore credit union membership options today!
To complete the process, you will be required to submit specific identification documents like a passport, driver's license, or consular ID card.
Depending on the credit union, alternative forms of ID, such as immigration documents such as an ITIN or a foreign birth certificate, may also be accepted. Ensure you have the necessary identification documents ready for a smooth application process.
If you're looking for a credit union nearby, you can utilize the Credit Union Locator tool offered by the National Credit Union Administration (NCUA). Find the nearest credit union with ease!
Plan for Emergency Remittances Ahead of Time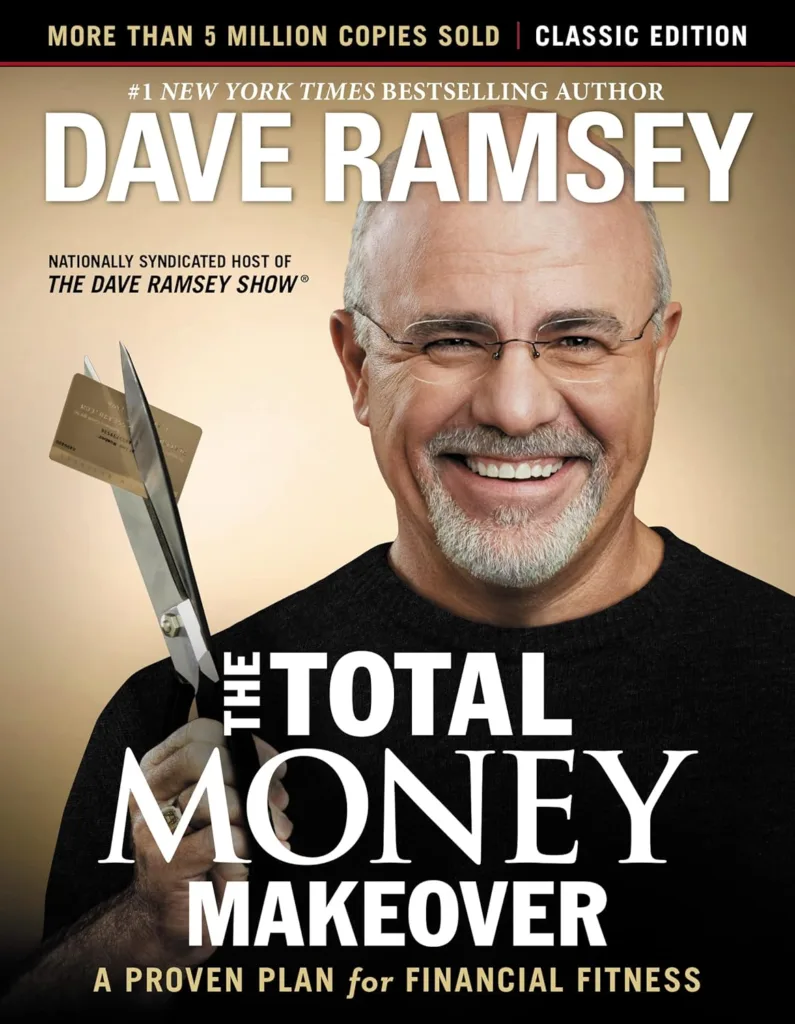 Get 20% Off The Total Money Makeover with this exclusive link: Amazon.com
Immigrant remittances are vital financial transfers that provide income and assistance to immigrant families, and friends in their home countries.
These remittances play a crucial role in supporting individuals globally, particularly in developing nations. Discover the significance and impact of remittances on communities worldwide.
Remittances can cause stress and anxiety for undocumented immigrants. They may encounter unforeseen emergencies, like natural disasters, health crises, or political unrest, that necessitate urgent money transfers.
These situations strain their finances and compromise their financial independence. Find out how remittances impact immigrants without papers and the challenges they face.
Explore the financial burden and limited freedom caused by most immigrants due to unexpected circumstances.
To prevent this, it's smart to prepare in advance for emergency remittances. Here are some helpful tips on how to plan for unexpected financial needs:
One way to manage your money is by setting aside a portion of your income for remittances. You can create a separate savings account or use popular remittance apps like Remitly or WorldRemit. By automatically transferring a fixed amount of money each month to your recipients, you can build a financial safety net and avoid impulsive money transfers or borrowing from others. This ensures you are prepared for emergencies while optimizing your money management strategy.
When sending money abroad, it's important to compare various remittance services. You have multiple options like banks, money transfer operators, online platforms, or mobile apps. Each option comes with its own set of fees, exchange rates, delivery methods, and speed. It's crucial to compare these services and select the one that offers the best value, convenience, and security for your specific needs. Tools like [RemitFinder] or [Monito] can assist you in this comparison process.
Engage in open and honest communication with your recipients. It is crucial to have a transparent discussion with your family and friends regarding your financial situation and expectations. Clearly explain how much you are able to afford, the frequency of your financial support, and the reasons behind it. Additionally, inquire about their needs, priorities, and goals. By doing so, you can prevent misunderstandings, conflicts, and resentment, while fostering trust and respect.
Ask Your Peers for Advice
Get 10% Off The Richest Man in Babylon with this exclusive link: Amazon.com
Achieving financial freedom is greatly influenced by learning from successful individuals who have already accomplished it.
Immigrants who have triumphed over the challenges of living in the US without documentation can serve as a valuable source of inspiration, motivation, and guidance for realizing their financial dreams.
Discover the stories of those who have achieved financial freedom despite their circumstances and gain insights to empower your own journey.
Seek guidance from family members and your peers on a wide range of topics, including:
How to find a job or start a business
How to save money or invest wisely
How to pay taxes or deal with legal issues
How to access health care or education
How to cope with stress or discrimination
You can find your peers in different places, such as:
One valuable resource to consider is your community or network. Reach out to friends, family, co-workers, neighbors, or acquaintances who are immigrants without legal status or have faced similar situations.
Seek their advice, recommendations, and feedback. These connections can provide valuable insights and support as you navigate through this process.
One option for connecting with other undocumented immigrants or like-minded individuals is to join online platforms or forums. These communities provide a space to engage in discussions, seek advice, share personal experiences, and offer support.
There are various online platforms and forums available, such as Immigrants Rising, Dreamers Roadmap, Informed Immigrant, and Reddit. By actively participating in these communities, you can connect with others who share your interests or goals.
Explore local organizations or groups that offer services, resources, or support for undocumented immigrants. Attend their events, workshops, seminars, or meetings to connect with fellow members.
Some examples include United We Dream, Make the Road, the National Immigration Law Center, and the American Immigration Council. Enhance your network and access valuable resources for immigrants without papers.
Don't be Afraid to Take Risks
Get How to be a Real Estate Investor with this exclusive link: Amazon.com
One crucial tip for attaining financial freedom as an undocumented immigrant is to embrace risk-taking.
Taking risks involves stepping out of your comfort zone and pursuing new opportunities that can potentially yield better outcomes and rewards. Don't hesitate to explore unfamiliar territory and seize promising prospects on your path to success.
Taking risks can be challenging, especially for undocumented immigrants who confront daily uncertainties and hazards.
Yet, embracing risks is crucial for personal growth and achieving success. By taking risks, you can unlock opportunities and navigate towards a brighter future. Explore the benefits of taking risks in your journey.
Discover your passions and talents
Learn new skills and knowledge
Expand your horizons and perspectives
Create new connections and relationships
Achieve your goals and dreams
Taking calculated risks is not synonymous with being careless or negligent. It entails making informed and strategic choices, carefully evaluating the advantages and drawbacks of each decision, and being prepared for the potential outcomes.
By adopting a prudent approach and weighing the potential benefits and costs, you can navigate the path of risk-taking intelligently.
Examples of undocumented immigrants taking risks
Applying for a scholarship or a grant
Pursuing higher education or professional development
Launching a side hustle or a social venture
Speaking up for your rights or joining a movement
Traveling or exploring new places
Starting a business
Challenges for Undocumented Immigrants in Achieving Financial Freedom
Undocumented immigrants face a number of challenges in achieving financial freedom, including:
Lack of access to employment and education: Undocumented immigrants face significant barriers in accessing formal employment and education, which can severely restrict their earning potential and future career prospects.
Lack of access to financial services: Undocumented immigrants often face challenges when it comes to accessing banking services, securing loans, and making financial investments.
Fear of deportation: Undocumented immigrants often hesitate to report crimes or seek assistance from government agencies due to deportation fears. This fear can hinder their access to justice and support when needed.
Language barriers: Undocumented immigrants often encounter language barriers, which can hinder their access to valuable information and resources. Overcoming these language obstacles is crucial for them to navigate and benefit from available support and opportunities.
Additional Tips
Here are some valuable suggestions for undocumented immigrants aspiring to attain financial independence:
Network with other undocumented immigrants: Undocumented immigrants in business and finance can be incredibly successful. Connecting and networking with these individuals provides a unique opportunity to learn from their experiences and gain valuable advice on achieving your own financial goals. Don't miss out on the chance to tap into their knowledge and expertise!
Start your own business: Starting your own business as an undocumented immigrant can lead to financial freedom. However, it's crucial to conduct thorough research and be well-prepared for the challenges that come with entrepreneurship. Take control of your future and embark on a path to success.
Invest in real estate: Real estate is a promising investment option for undocumented immigrants, offering a reliable income source and potential for appreciation. However, it is crucial to collaborate with a skilled real estate agent and comprehend the associated risks involved. Explore the advantages of real estate for undocumented immigrants and make informed decisions with expert guidance.
Frequently Asked Questions
Q: Can undocumented immigrants start a business?
Yes, undocumented immigrants can start their own businesses. The requirements vary by state, but generally, they can register a business, hire employees, and pay taxes. However, they may face additional challenges in obtaining the necessary licenses and permits.
Q: Can undocumented immigrants invest in real estate?
Yes, there's no law preventing former citizens or undocumented immigrants from owning property or investing in real estate. However, obtaining a mortgage might pose a challenge, and it is advisable to seek expert advice in navigating the process.
Q: What are some online platforms for connecting with other undocumented immigrants?
Platforms such as Immigrants Rising, Dreamers Roadmap, Informed Immigrant, and Reddit provide forums for discussion, advice, and shared experiences.
Q: What are some ways to overcome language barriers?
Utilizing language learning resources, participating in English classes, or using translation apps can all aid in overcoming language barriers. Networking with people fluent in English can also help improve language skills.
Q: What challenges do undocumented immigrants face in achieving financial freedom?
Challenges include limited access to formal employment, education, and financial services; fear of deportation; and language barriers. These can restrict earning potential, career advancement, and access to valuable resources.
Final Thoughts
Achieving financial freedom is within reach for immigrants without papers. With the right mindset, strategy, and action, you can start your journey towards financial independence. Follow these helpful tips to embark on your path to financial freedom.
Remember, taking risks can lead to new opportunities and ultimately bring you closer to your goals. Keep exploring and never give up on your dreams! So keep exploring, and connecting with others, and never be afraid to take risks in pursuit of a better future for yourself and your loved ones.
Remember, the journey toward financial freedom may not be easy, but it is possible with determination, perseverance, and support from others. Stay motivated and stay strong – you got this! continue pursuing success and financial independence together!