The Cost of Living Crisis Is Driving Americans Abroad
In recent years, a growing number of Americans have chosen to relocate abroad.
As we delve into 2023, this trend shows no signs of slowing down. The top destinations for American expatriates include Mexico and European countries like Spain and Portugal.
These countries offer a high standard of living, safety, and in some cases, better healthcare systems, which are some of the leading factors driving this migration.
Additional reasons include the desire for new experiences, cultural enrichment, and often, a lower cost of living.
Making the move, however, requires careful planning. It's crucial to research the immigration policies of the target country, understand their healthcare and taxation systems, and plan for housing.
Learning about local customs and language may also be necessary to ease the transition. Using reliable resources, seeking advice from current expatriates, and consulting with relocation experts can greatly ease this process.
This article explores the top destinations for these expats, the reasons behind their decision to move, and provides us citizens a guide on how to make the move in 2023-2024.
Why Are Americans Leaving the USA in Record Numbers?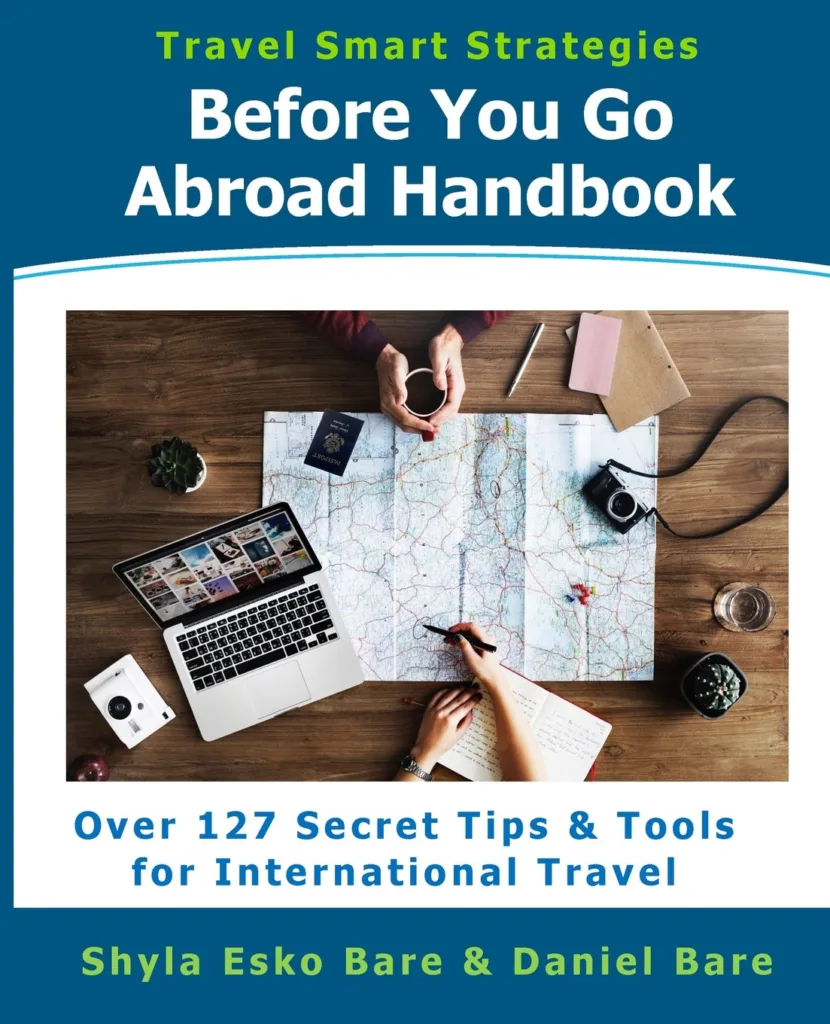 Get The Before You Go Abroad Handbook with this exclusive link: Amazon.com
Several reasons have been cited for why Americans are choosing to move abroad. These include:
The high cost of living
The high cost of living in many parts of the United States is one significant factor pushing Americans to seek residence elsewhere. From skyrocketing real estate prices to the increasing cost of healthcare, many individuals and families find it financially challenging to maintain a comfortable lifestyle.
Cities like New York, Los Angeles, and San Francisco, Miami known for their high living costs, have seen a notable outflux of residents seeking relatively affordable living conditions overseas.
Countries like Mexico, Portugal, and Spain offer a lower cost of living, allowing expatriates to enjoy a better quality of life without breaking the bank.
The lack of affordable healthcare
The United States is the sole developed nation without universal healthcare. Consequently, numerous Americans face exorbitant premiums or lack health insurance altogether.
The absence of affordable healthcare poses a significant concern, particularly for individuals with chronic health conditions. Enhancing accessibility and affordability of healthcare remains a pressing issue for many Americans.
The political climate
The United States of America is a country facing significant divisions, with a large number of its population expressing dissatisfaction with the present political environment.
This political polarization poses challenges to effectively addressing crucial matters like climate change and income disparity. Additionally, the current climate encourages many individuals to seek more politically stable countries.
The high rate of gun violence
Gun violence in the USA is a pressing issue that deeply worries Americans, particularly those with families. The prevalence of gun violence has created an unsettling sense of insecurity within communities.
This concern is a significant factor that drives people to seek safer destinations.
Other reasons
There are various factors contributing to the trend of Americans leaving the United States, such as:
To pursue better job opportunities
To be closer to family and friends
To retire in a more affordable country
To experience a new culture
Where Are Americans Moving to in 2023?
Get Moving to Portugal Made Simple with this exclusive link: Amazon.com
The Top Countries Americans Are Moving to in 2023
Mexico
Canada
United Kingdom
Germany
Australia
Spain
France
New Zealand
Portugal
Italy
Netherlands
Greece
Turkey
These countries provide numerous advantages for Americans, such as a decreased cost of living, accessible healthcare, a favorable political environment, less government, and reduced gun violence rates.
How to Make the Move
Get How much Money do I need to Retire? with this exclusive link: Amazon.com
If you're considering making the move abroad, here are some steps to guide you through the process:
Research the Country: Understand the culture, language, cost of living, healthcare system, etc.
Manage Your Finances: Consider the cost of moving and living in the new country.
Learn the Language: Knowing the local language can make your transition smoother.
Gather Important Documents: This includes passports, birth certificates, medical records, etc.
Apply for a Visa: Check the immigration laws of the country you're moving to.
Decide What to Do with Your Belongings: Determine what to take with you and what to sell or store.
Buy Your Ticket: Once everything is in place, it's time to make your move!
Moving abroad is a big decision that demands thoughtful consideration and meticulous planning. However, with proper preparation, it can open up an exhilarating new chapter in your life.
Explore the opportunities and embrace the excitement of starting anew in a different country. Plan your move wisely and make the most of this exciting adventure.
Preparing for the Move
Once you've decided to move, there are several things you need to prepare:
Healthcare: Research the healthcare system of the country you're moving to. Some countries have universal healthcare, while others require private health insurance.
Housing: Look for a place to live. Consider factors like cost, location, and proximity to amenities.
Banking: Set up a bank account in your new country. This will make it easier to manage your finances.
Taxes: Understand the tax laws of your new country. You may still be required to file a U.S. tax return even if you live abroad.
Shipping Belongings: Decide which belongings you want to take with you and plan for their shipment.
Living Abroad
Get The Travel Checklist Journal with this exclusive link: Amazon.com
Living abroad can be an enriching experience. Here are some tips to help you adjust:
Embrace the Culture: Try to learn and appreciate the local culture.
Stay Connected: Keep in touch with family and friends back home.
Join Expat Communities: Connecting with other expats can provide support and friendship.
Travel: Take advantage of the opportunity to explore your new country and its neighbors.
Moving abroad: a big decision and an exciting adventure. With meticulous planning and preparation, ensure a smooth transition to your new life.
Misconceptions About Moving Abroad?
There are several misconceptions about moving to work abroad that often deter people from taking the leap. Here are some of the most common ones:
Not Doing Enough Research: A common mistake made by many expats is insufficient knowledge about their destination country.
It is crucial to conduct thorough research on the customs, living conditions, and regulations of your chosen destination. This will help you make informed decisions and ensure a smoother transition.
Underestimating Financial Needs: Moving abroad? Don't underestimate your financial needs! The cost of your move depends on factors like the moving company, items being transported, and mode of transport. Plan your money out wisely and stay on budget.
Choosing the Wrong Moving Company: Ensuring the security of your possessions is paramount while relocating abroad.
It is vital to conduct thorough research and select a trustworthy company that aligns with your requirements and preferences. Move overseas safely with a reliable and reputable service provider that meets your needs.
Navigating Unfamiliar Traditions: Experiencing culture shock is a common reaction to the unfamiliarity of your new surroundings.
It's crucial to approach it with an open mind and embrace the opportunity to explore new aspects of life while staying true to yourself.
Discovering and adapting to diverse cultures can enrich your experience and broaden your horizons. Embrace the journey of cultural immersion and personal growth!
Language Barriers: Living abroad can present frustrating challenges, especially when language barriers hinder effective communication. Dealing with isolation and frustration due to the inability to communicate can be overwhelming.
However, understanding the importance of effective communication in overcoming language barriers is crucial for a fulfilling experience abroad.
Extravagant Lifestyle: Many people believe that moving abroad necessitates substantial savings or a trust fund.
However, this is not always true, and numerous expats live comfortably without extravagant lifestyles.
Moving abroad can be a successful and enriching experience when you plan and prepare properly. Overcoming challenges is possible with the right approach.
Explore the world with confidence and make your move a memorable adventure!
Expat Blogs or Websites?
Here are some expat blogs that you might find helpful:
These blogs are valuable resources for individuals contemplating an international relocation. They provide a blend of practical guidance, firsthand accounts, and valuable insights into the realities of expat life. Enjoy your reading and gain valuable knowledge about living abroad!
Common Challenges of Living Abroad?
Living abroad offers a truly enriching experience, but it also comes with unique challenges. Discover common obstacles and effective strategies to overcome them, ensuring a rewarding international journey.
Cultural Shock: Experiencing natural reactions to new surroundings is common. This can include feelings of confusion, frustration, or even homesickness. Adjusting to unfamiliar environments takes time and patience.
Language Barriers: Living abroad can present numerous challenges, with language barriers being one of the most frustrating.
The inability to communicate effectively can lead to feelings of isolation and immense frustration. Overcoming these language barriers is crucial for a more fulfilling and enjoyable experience. Discover effective strategies to communicate abroad and break through language barriers.
Making New Friends: Making friends as an expat can be challenging, especially in areas without a strong enough expat population or community.
However, isolating yourself is not an option if you want to have a positive experience. Connect with others and build a social network to enhance your expat journey and make it more enjoyable.
Understanding Healthcare Differences: Adjusting to the healthcare system in a foreign country may present challenges, but with the right approach, it can be navigated smoothly. Explore our tips for acclimating to a new healthcare system and ensuring a seamless transition.
Fitting In: Living in a foreign culture often brings about a sense of displacement and unfamiliarity. However, this feeling of not fitting in is both common and temporary and can be overcome with some effort.
Embracing the experience and adapting to the new environment can help in easing the transition and finding a sense of belonging.
Different Working Culture: Each country has its unique working culture that may differ from what you are accustomed to.
Discovering and adapting to these cultural differences is essential for successful cross-cultural collaboration and business growth.
Frequently Asked Questions
Q: What are the top destinations for Americans moving abroad in 2023?
A: The top destinations include Mexico, Portugal, Spain, Greece, and Turkey.
Q: Why are Americans moving abroad?
A: Reasons include avoiding gun violence, seeking affordable or better healthcare, retirement, better quality of life, and work opportunities.
Q: How can I prepare for moving abroad?
A: Steps to leave the country include researching the country, managing your finances, learning the language, gathering important documents, applying for a visa, deciding what to do with your belongings, and buying your ticket.
Q: What are some common misconceptions about moving abroad?
A: Misconceptions include not doing enough research, underestimating financial needs, choosing the wrong moving company, navigating unfamiliar traditions, and language barriers, and leading an extravagant lifestyle.
Q: What are some common challenges of living abroad?
A: Challenges include cultural shock, language barriers, making new friends, understanding healthcare differences, fitting in, and adapting your own business to a different working culture.
Q: Can you recommend any expat blogs or websites?
A: Some recommended blogs include Expat Focus, Expat Edna, Sand in my Curls, Happily Ever Travels, and Ashley Abroad.
Final Thoughts
Moving abroad is a life-changing decision that offers incredible experiences. It's a chance to embrace new cultures, meet people, and expand your horizons.
However, living abroad comes with challenges like cultural shock and language barriers. Overcome these hurdles for a rewarding international experience.
Living abroad comes with its fair share of challenges, but the advantages usually outweigh the drawbacks. Preparation is the key to a successful move.
Conducting thorough research on your destination, familiarizing yourself with the cost of living, and acquiring some knowledge of the local language can greatly facilitate a seamless transition.
Moving abroad: not an escape, but an invitation to a new adventure. If you're thinking of relocating in 2023, embrace the change, prepare well, and embark on your journey with an open mind and heart. Get ready for an exciting new chapter in your life!
Disclaimer: This article contains affiliate links that may provide us with a small commission at no cost to you.