How to Make Money Dumpster Diving: The Best Places to Find Profitable Goods
Dumpster diving, also known as scavenging through dumpsters for discarded goods, is a fantastic way to discover free or low-cost items that can be utilized or sold for profit.
However, it's important to note that not all dumpsters are equal in terms of potential value. Certain dumpster divers and locations are more likely to yield valuable items than others.
Explore the world of dumpster diving and uncover hidden treasures while making money!
What is dumpster diving for profit?
Dumpster diving for profit is the act of rescuing valuable items from large industrial, construction, residential, and commercial containers.
People engage in this practice for various reasons, including necessity, ideology, or as a professional pursuit.
Dumpster diving is a fantastic way to earn extra cash by finding valuable items that stores discard. These items may include returned, discontinued, or out-of-season products. You can easily sell these treasures on popular online marketplaces like eBay, FB Marketplace, Offerup, or Amazon.
How to get started with dumpster diving for profit?
If you're interested in exploring dumpster diving for profit, here are some valuable tips to help you get started on this unique venture.
Know the laws and regulations. Dumpster diving is generally legal, but local regulations and private property or owner restrictions may apply. Always respect posted signs and locked dumpsters to avoid trespassing or property damage.
Additionally, it's important to consider the potential health and safety hazards associated with dumpster diving, including sharp objects, hazardous materials, and contaminated or food items. To protect yourself, wear appropriate protective gear, such as gloves and clothing, and thoroughly wash your hands and items after each dive. Stay safe and practice responsible dumpster diving!
Do your research. To achieve optimal results in dumpster diving, it is important to have knowledge of the best locations and times. Utilize online resources like DumpsterMap or Trashwiki to discover prime dumpster diving spots in your area.
Joining online communities such as r/DumpsterDiving or Dumpster Diving Facebook groups allows you to connect with fellow divers and exchange valuable tips and experiences. Additionally, it is essential to develop skills in identifying valuable items and effectively selling them online or offline. Start your dumpster diving adventure today!
Be prepared. When engaging in dumpster diving, it's important to come prepared with the necessary tools and equipment. These may include a flashlight, grabber, knife, bag or backpack, and a mask.
Additionally, dress appropriately for the weather and surroundings, and avoid wearing anything that may draw unwanted attention. It's also crucial to have a plan for transporting and storing your findings, whether it's a car, bike, or storage unit. Take the necessary precautions and be well-equipped for a successful dumpster diving experience.
Be respectful. When engaging in dumpster diving, it is important to adhere to proper etiquette and ethics. This includes leaving you caught dumpster diving in the same or better condition, taking only what you truly need or can utilize, sharing with fellow divers or those in need, and expressing gratitude to store owners or employees whenever possible.
Additionally, it is crucial to respect the privacy and dignity of others who may be engaging in dumpster diving out of necessity, refraining from judgment or competition.
By following these guidelines, you can ensure a positive dumpster diving experience while maintaining a sense of community and sustainability.
Here are 11 of the best places to dumpster dive for profit in 2023:
1. Grocery Stores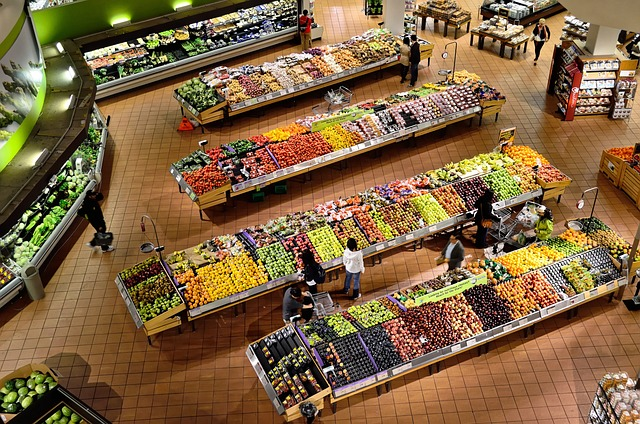 Grocery stores offer a wide selection of food, beverages, clothes, and household items that can be resold or utilized.
Unfortunately, many grocery stores discard perfectly edible food and other items that are damaged or outdated. Explore the potential of grocery store finds and reduce waste today.
2. Clothing Stores
Clothing stores are an excellent source for dumpster diving. High-end stores or outlets often discard items due to minor defects, overstocking, or changes in fashion trends.
However, it's essential to check the clothes for damages or stains before selling them. Dumpster diving at clothing stores is a great way to snag designer labels at no cost and resell them for a profit.
Explore clothing and thrift stores for gently used items and contribute to sustainable fashion practices.
3. Electronics Stores
Electronics stores can be a goldmine for dumpster divers. These stores often discard electronics, including televisions, computers, and mobile phones, which may be faulty or outdated.
However, many of these items can be repaired, refurbished, or used for parts, and subsequently sold for a profit. It's crucial to handle electronic waste responsibly due to its potential environmental impact.
By dumpster diving at electronics stores, you not only have the potential to make a profit but also contribute to reducing e-waste.
Electronics stores offer a treasure trove of resalable or repairable electronics.
4. Furniture Stores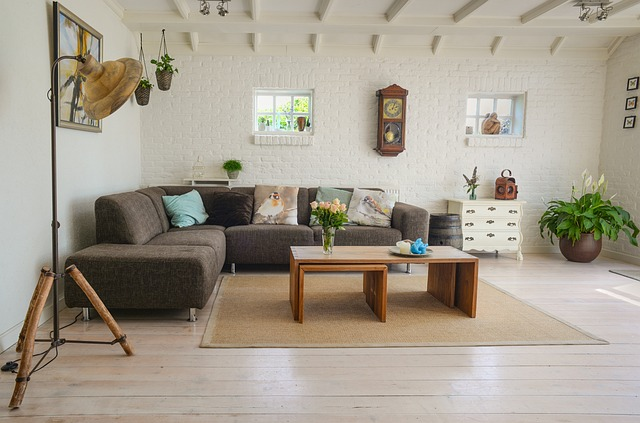 Furniture stores offer excellent opportunities to discover resalable or usable furniture.
It's worth noting that some furniture stores dispose of damaged or outdated pieces, which can potentially be found in their dumpsters.
Explore these stores to find hidden gems and affordable options for your furniture needs.
5. Home Improvement Stores
Home improvement stores are another great place to dumpster dive.
These stores often discard materials like wood, paint, fixtures, and hardware that can still be used for DIY projects. Be on the lookout for items that are slightly damaged or have been returned.
These could be refurbished and resold for a profit, or used for your own home improvement needs. So, before you embark on your next DIY project, consider checking out the dumpsters of your local home improvement stores. You might just find what you need at no cost.
6. Office Supply Stores
Office supply stores are an excellent resource for finding office supplies that can be resold or utilized.
These stores often discard damaged or outdated office supplies, which can be scavenged from their dumpsters.
Discover valuable and affordable office supplies at office supply stores near you. Don't miss out on the opportunity to save money and reduce waste!
7. Restaurants
Restaurants are often overlooked as places for dumpster diving but can provide a surprising range of items.
Not only is there the potential to find unspoiled food that was overstocked or slightly past its best-by date, but also items like kitchenware, furniture, or decor that may have been replaced or deemed outdated.
Restaurants, especially chains, regularly update their look, leading to large amounts of usable items being tossed away. However, be especially cautious when dumpster diving at restaurants due to potential biohazards. Always use gloves and thoroughly clean any items you take home.
8. Bars
Bars, despite not being the first place that comes to mind when one mentions dumpster diving, can be a goldmine of reusable items. Akin to restaurants, and bars frequently discard items like glassware, furniture, and decor during renovations or routine clear-outs.
They may also dispose of promotional items like posters, coasters, and even unopened alcohol samples.
While diving in bar dumpsters, it's crucial to exercise caution owing to potential broken glass and other hazards. Always ensure you equip yourself with gloves and suitable footwear and sanitize any retrieved items thoroughly.
Bars are excellent sources for glassware, bottles, and various bar supplies that are perfect for reselling or personal use.
9. Liquor Stores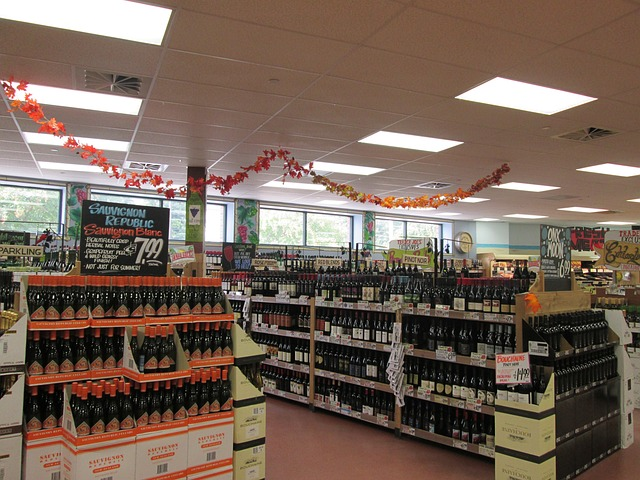 Liquor stores can also provide valuable finds for discerning dumpster divers.
These establishments often discard an array of items, such as unopened bottles that are no longer sellable due to label damage or impending expiration, promotional materials like posters and merchandise, and even bar accessories.
Additionally, liquor stores may also discard wine crates and beer cartons, which can be upcycled into home decor or storage.
As always, safety is paramount, so take precautions to avoid any broken glass or other potential hazards, and ensure any items you take home are cleaned thoroughly. Liquor stores present a unique opportunity to find items for reselling, personal use, or even gifting.
10. Big Box Stores
Big box stores, known for their vast selection of products and large physical footprints, are another prime location for profitable dumpster diving.
These large retail establishments often discard items from a wide range of categories from electronics, and clothing, to household goods many times due to slight damage, packaging faults, or as they make room for new inventory.
Consequently, these dumpsters can often yield a diverse array of resellable or usable items. Remember to always exercise caution when dumpster diving, particularly in such locations where there might be a larger volume of waste.
It's essential to wear protective gear like gloves and sturdy footwear, and thoroughly clean any items you retrieve. Explore your local big box stores for their potential treasure troves.
11. Construction Sites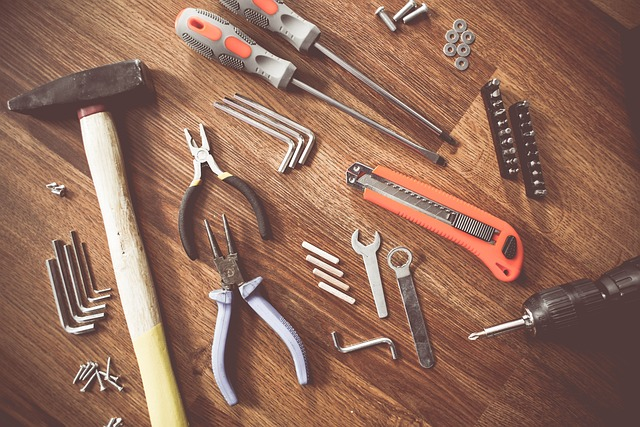 Construction sites can be bounteous places for dumpster diving, presenting opportunities to find discarded materials like bricks, wood, and metal.
These materials, often left over from projects or slightly damaged, can be repurposed for a range of DIY tasks. Moreover, construction sites may also discard tools or equipment that are no longer needed or slightly impaired, which can be repaired and reused.
However, safety is paramount when dumpster diving at construction sites owing to the presence of potentially hazardous materials.
Always wear protective gear and exercise caution. Consider checking out local construction sites for these resources, but always respect local regulations and obtain necessary permissions.
Construction sites offer valuable opportunities to acquire building materials, tools, and other items for resale or personal use.
Tips for Dumpster Diving for Profit
Valuable tips for profitable dumpster diving.
Always be aware of your surroundings and take precautions to avoid getting hurt or arrested.
Dress appropriately for the weather and wear gloves to protect your hands.
Bring a flashlight to see in dark areas.
Bring a reusable bag or container to carry your loot.
Be respectful of the property and don't leave a mess.
Start by dumpster diving in places that are less likely to be patrolled, such as grocery stores and clothing stores.
Be patient and persistent. It takes time and effort to find valuable items.
Final Thoughts
Dumpster diving is an excellent method to discover cost-effective or even free items that can be utilized or sold for profit.
However, it's crucial to understand and mitigate the associated risks. Increase your chances of success in profitable dumpster diving by following the tips in this blog post.